Hashkings Collaboration With Dolpchain 🐬

---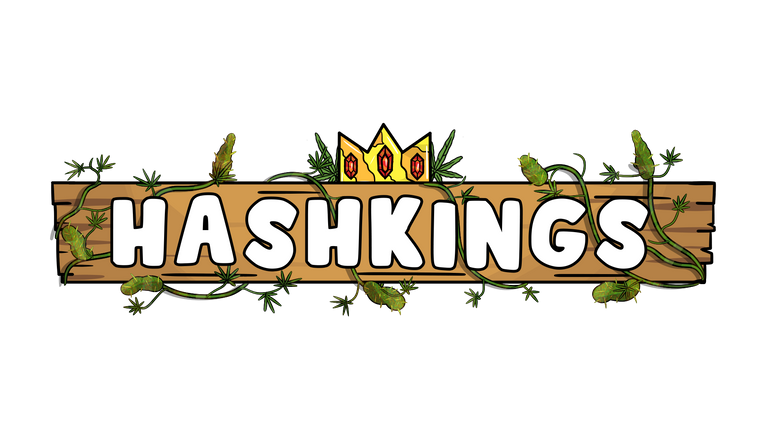 ---
The first Of Many!!
Hashkings is just getting started and we want to thank all the people who are supporting us in improving the experience every day.
As we fix bugs and make hashkings better, we are going to start introducing ourselves step by step to other blockchains. Our first step was to test wax with our airdrop of a special card in the pre-sale, we know that wax offers incredible liquidity for the world of NFTs and surely, more than likely the future of hashkings will also take place in WAX.
Today we want to thank Dolpchain, who in honor of the launch of hashkings created some cards of their dolphins based on the aesthetics of the game. They will not be sold, in fact, they will be given to all of you and there are various rarities that you can collect and sell! Dolph NFTs haven been sold upto for $150 in one single card..
---
Dolpchain is a new collection inspired by a world habited by dolphins with a very human appearance.
Dolpchain cards are NFTs built in the WAX ​​blockchain and the collectors can buy and sell these cards in Atomichub. Nowadays we are launching the event cards that will be distributed by free in different ways, previously announced in Twitter. In the following months, we'll distribute new event cards and soon, we'll announce the first generation of Dolps.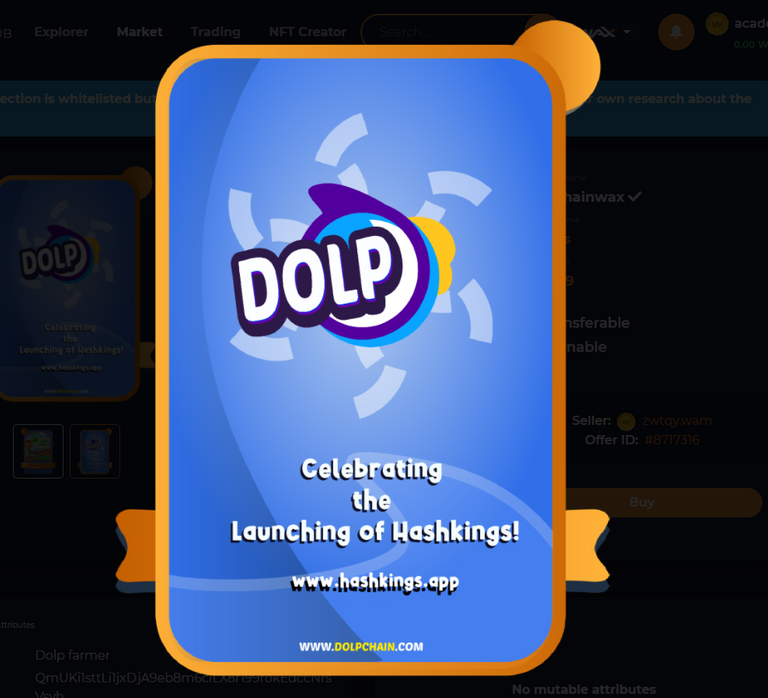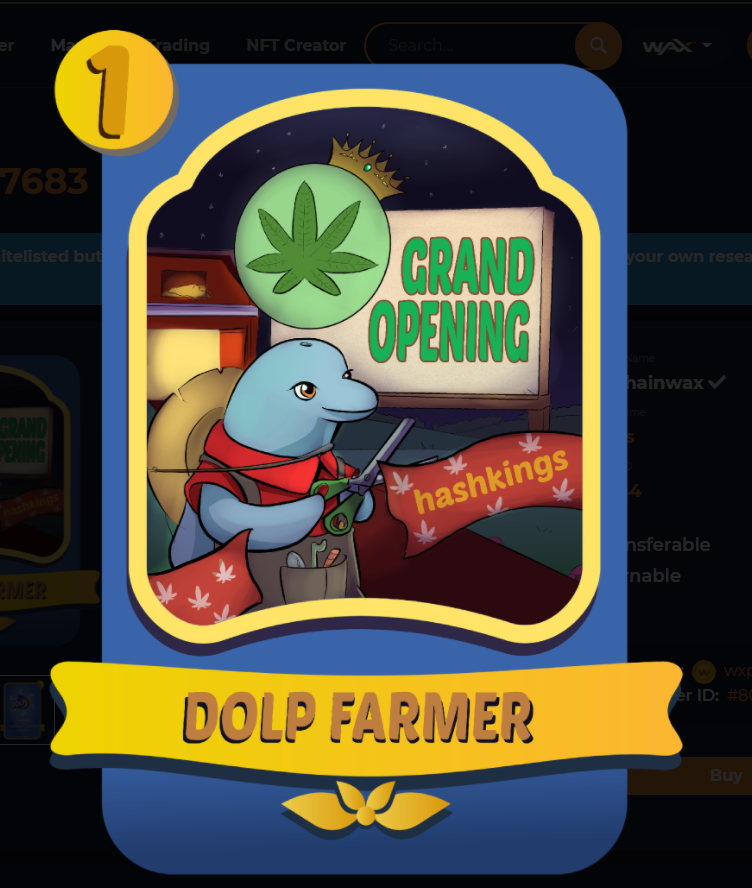 ---
It really is a very special gift and we want them to get used to this kind of thing and especially to using the WAX ​​blockchain as it has incredible synergy with HIVE.
To create an account, you simply have to enter this link and log in with your Google account, for example, this will automatically create a wax address like this example:
KGDAY.WAM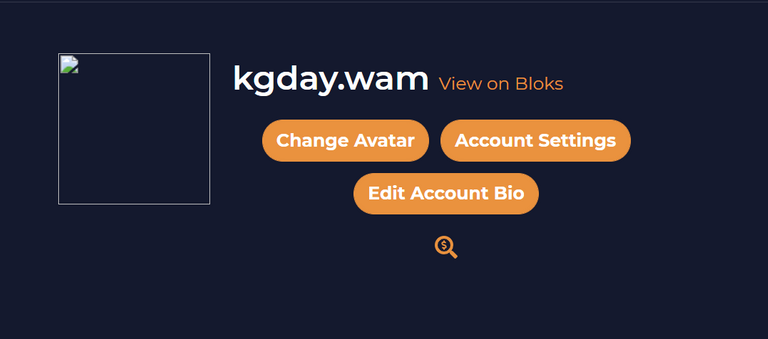 To participate in the drop you will have to fill out this form with your hashkings hive username and your new wax account. Thank you very much again!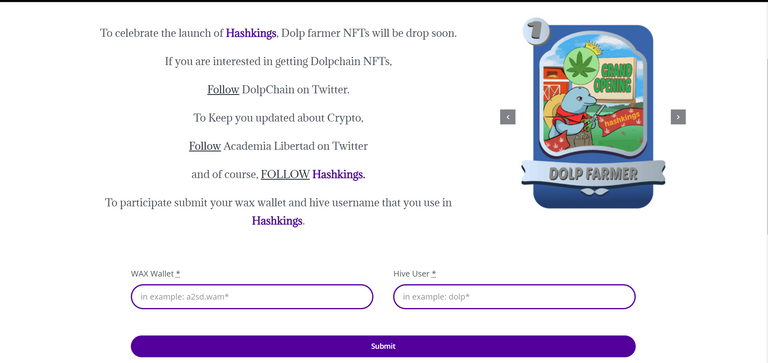 ---
---