Top Accounts That Converted HIVE To HBD

Here are the accounts that converted most HIVE to HBD to take advantage of the recent HBD pump.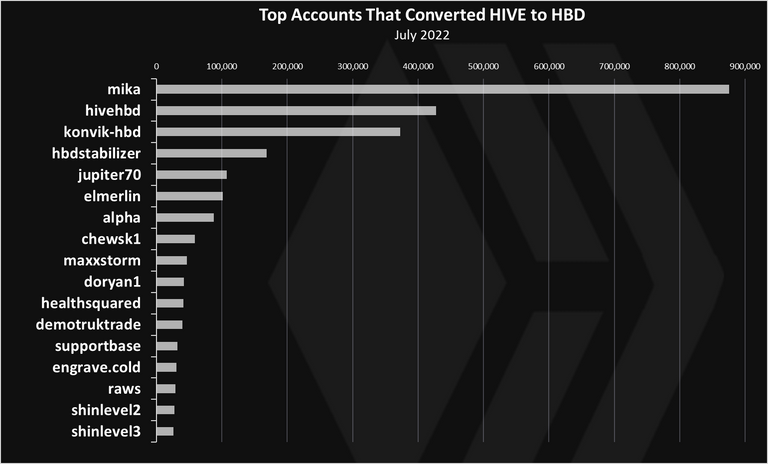 @mika comes on top with almost 900k HIVE converted to HBD.
This account has been a HBD whale for a long time holding around 1M HBD in the past.
@hivehbd and @konvik-hbd are on the next spots.
A total of 2.8M HIVE was effectively converted to HBD, creating 1.4M HBD in a period of two days.
The conversion mechanics were the main reason to bring the peg down so fast. The @hbdstabilizer by itself didn't had the enough liquidity in such a short period of time.
While this deppeg shows HBD as unstable again even on the upside, it shows another thing and that is the period of deppeging are short lived and becoming shorter with time. Users just need some patience and can enter or exit HBD around the one dollar mark.
---
---