My Sports Event Bucket List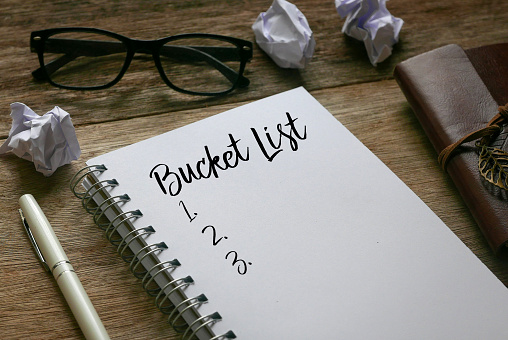 The Sports Talk Social community is one of my favourites here on Hive. I've been lucky enough to get regular support from the community over the past 6 months or so, which has really helped me to grow here on our platform. So, whenever there is a call to action or a request, I'm always keen to get involved. I spotted a recent post where @cryptoandcoffee and @coolguy123 requested that people post about their Sporting Bucket List. If you are reading this and you want to have a crack it yourself, then check out this link to find out more:
https://hive.blog/hive-101690/@cryptoandcoffee/what-is-on-your-sporting-bucket-list
If you love sport and blockchain like me, then this is the perfect community for you. If you've never posted before, now is your perfect chance with the subject matter already choosen and every Sports fan has a bucket list. Thanks guys for organising this, I hope it's a great success and we see a big increase in quality posts.
Ok, so I've been having a think about this now for a few days since I spotted the post advertising it, and these are the ones I've come up with, some will be no surprise for those of you who've gotten to know me.
The Masters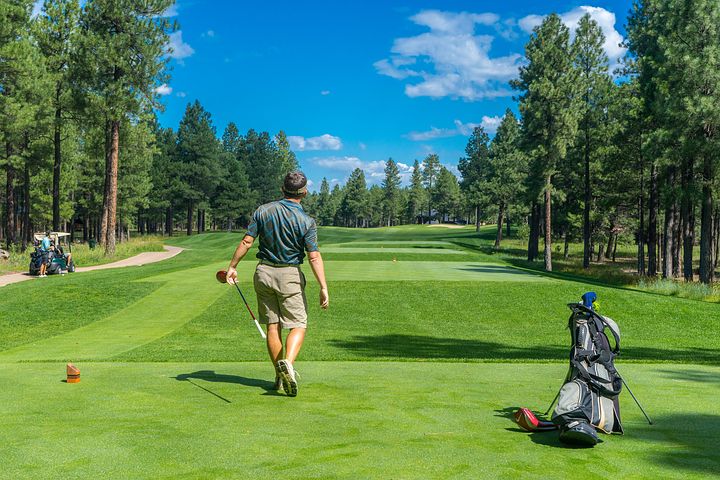 I apply for the lottery for these tickets every year, but I've yet to be successful, but I'll keep on trying. These four days in the golfing calender are always booked far in advance to make sure that I've nothing on especially during the evenings from 7pm until a while after midnight, when we get uninterrupted coverage from Augusta National beamed into our sitting rooms courtesy of Sky Sports here in Ireland.
There is just something special about Augusta where they play this competition every year. 88 of mainly the world's best golfers, as well as past champions, who are all invited, which is a nice touch and we've seen a few years when the elder statesmen do very well indeed and put themselves in contention.
Even for non golfers, Augusta National and the Masters holds some magic, but for golf fans like me, it is next level stuff and Augusta National is the only course in the world that I'd gladly pay €1000 to play at. Unfortunately for me, you need to be a former US president, a Sportsstar or Popstar or the likes to get a coveted invite to play this glorious course. There are some things which money can't buy and maybe that's part of the allure.
To be honest, the only way that I think I'll get here is if one of my three sons somehow become a professional golfer and break into the world's top fifty at the right time. Long shot, yes. Impossible, no! This Irish man is a proud owner of shiny rose-tinted glasses and I wear them proudly all the time! I'll get to Augusta some day! I'm sure of it!
The Ryder Cup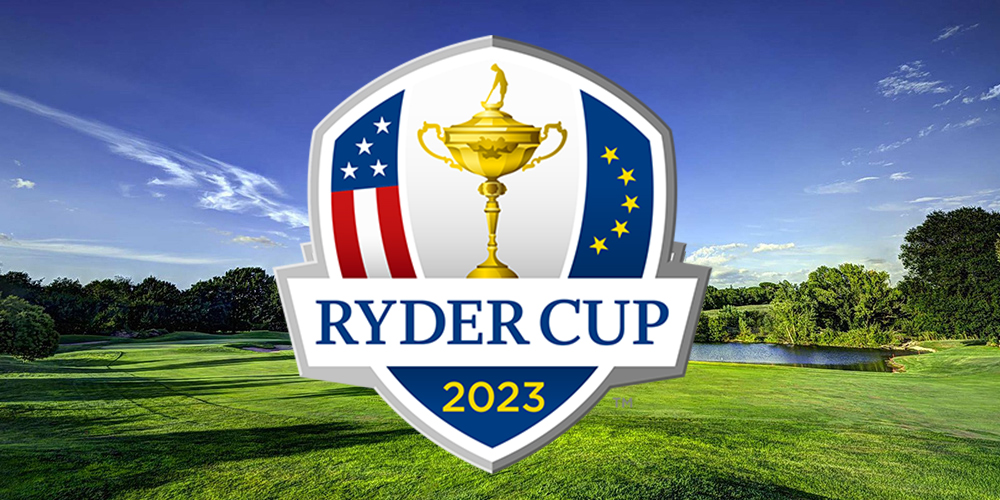 I'm going to go with golf again. This competition is fresh in my mind after last weekend's exploits and I couldn't have called it more wrongly myself! I had tipped Europe to upset the apple cart and win again, how wrong I was!
It went exactly according to the form book and the team with 8 of the top ten players in the world did the job and to be fair to the US team, it never looked in doubt. They were head and shoulders above Europe and were well worthy of their 19 - 9 thrashing, a record Ryder cup deficit and one the European players won't get over any time soon, not least Rory McIlroy who was in tears afterwards while apologising for his indifferent form on Saturday and Sunday.
I really want to be there in Rome in 2023, after the European players have had a chance to lick their wounds. The quality, youth, precociousness and desire within that US team is going to make it extremely hard for Europe to compete. The fact that the Ryder cup will be in Europe next time increases our chances, but it's hard to get beyond just how good the US youngsters are and there are more coming through as well. Europe on the other hand have maybe 5 world class golfers when on form and the rest are a level below that.
Regardless of whether Europe win it, get trounced 28-0 or have a ding-dong battle that ends in a 14-14 draw and US retention, I just want to be there to soak in the unique atmosphere and shout for and hopefully a couple of Irish lads, if Lowry and McIlroy qualify for the team once again.
Of my two golfing Bucket List items, this one is certainly the more doable and I would be hopeful I can tick this one off sometime in the next few years, the Masters, not so much!
Ireland at a soccer World Cup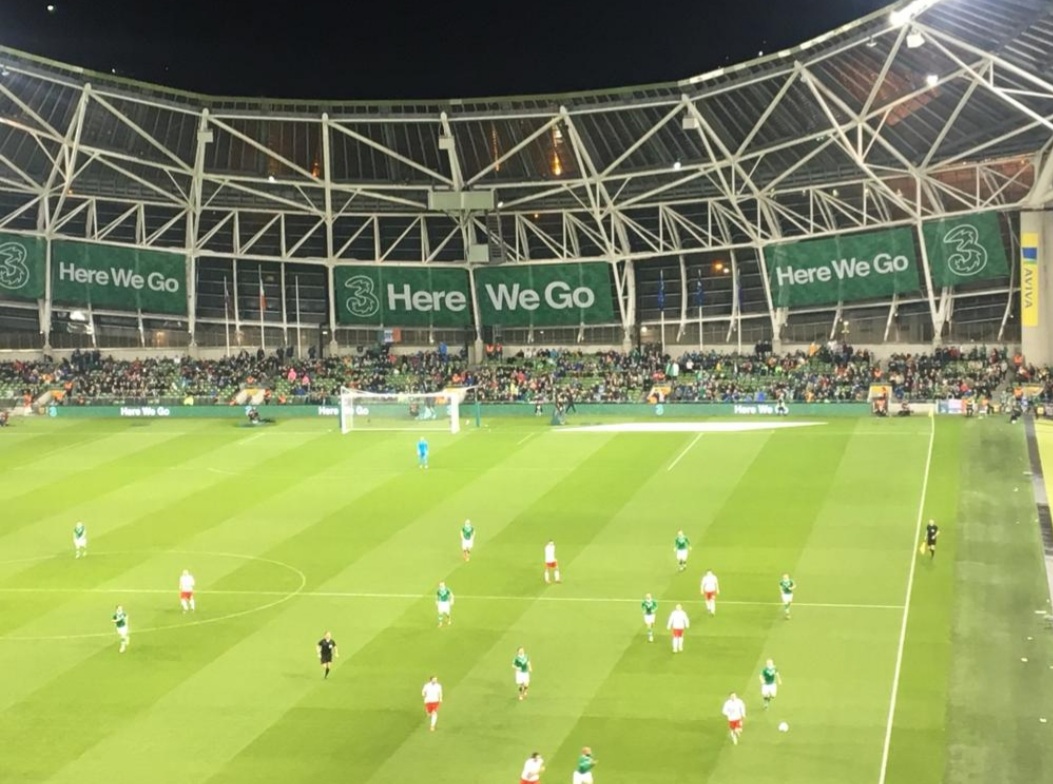 I've been lucky enough to be at a European Championship finals with Ireland back in 2012 and it remains one of my fondest sporting memories. Major soccer tournaments that Ireland qualify for are something very special indeed. The atmosphere, the fun, the frolics are just a joy to be part of and you wouldn't believe how many friends, neighbours, cousins, school friends and college friends I bumped into in Poland. It seemed as though half the country went on a road trip to the Euros that year.
A world cup that Ireland qualify for would be even better. I imagine the atmosphere would trump the madness of the Euros. For a small country with a population closing in on just five million, we have had an impressive recent history over the past 35 years.
We have qualified for three soccer world cups - Italia 90, USA 94 and Japan and South Korea 2002. Unfortunately for me, I was too young for the first two and too skint as a poor student in 2002. That world cup was the infamous one where Roy Keane and Mick McCarthy had a bust up and Roy walked out on his country. I love Roy, but I'll never forgive him for that.
Looking at Ireland's current qualification group where we have 2 points from a possible 15 in our World Cup qualifiers, it's fair to say I won't be ticking this one off the bucket list in 2022, so I'll have to wait until 2026 at the earliest for this one and pray that we have a few decent players stepping up by then.
Arsenal in a Champions League knock out match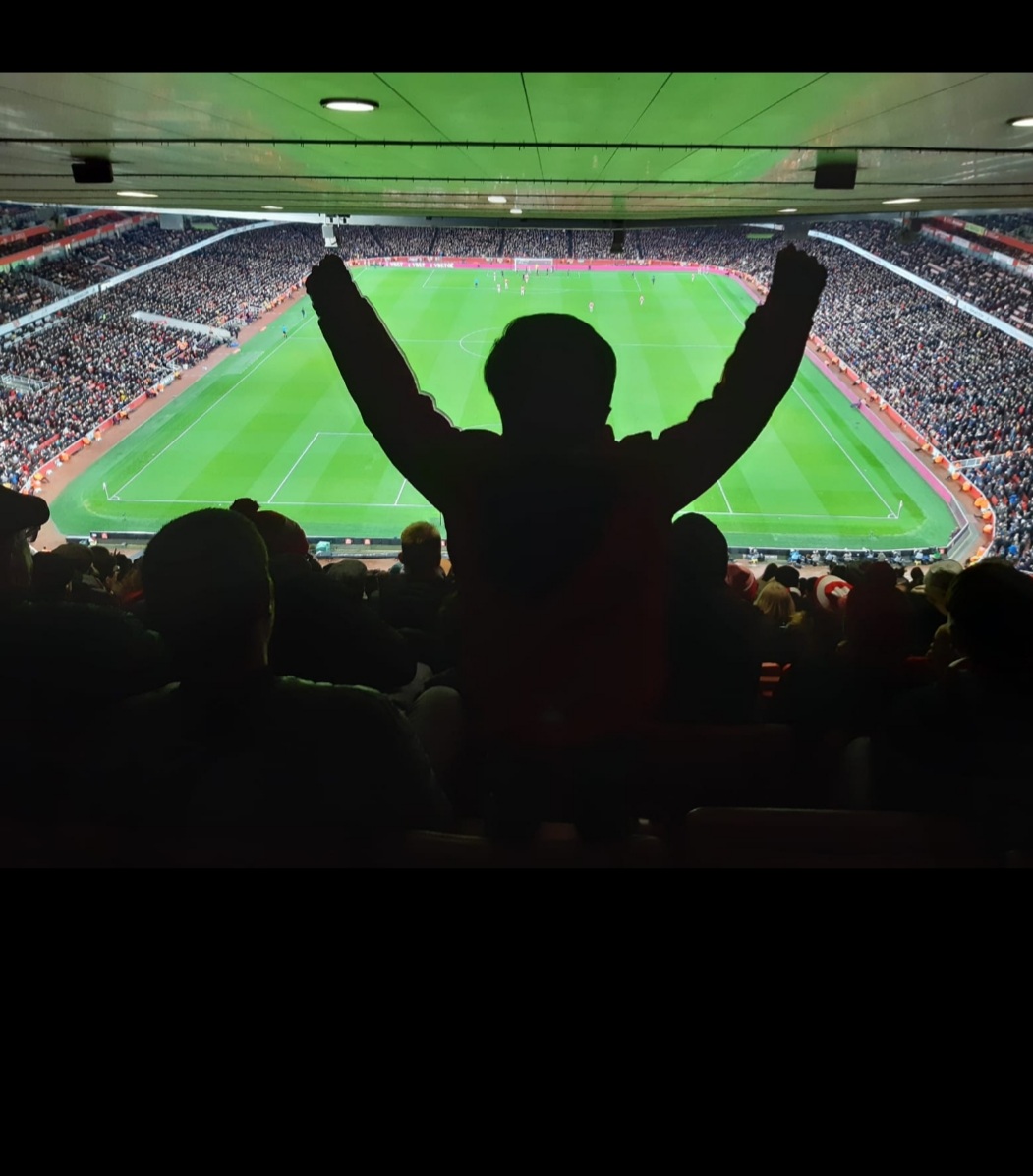 Right, now this one seems pretty far fetched to be honest and to just qualify for the Champions League would be a huge step forward from where we have been in the post-Wenger years. There are some chinks of light now however and we have now enjoyed 3 league wins in a row, following a disastrous start to the seaaon which saw us lose 3 in a row in our worst league start in my lifetime.
The most recent of the three wins came on Sunday against our North East neighbours Spurs, where we absolutely destroyed them at times, though I'm unsure whether it was because Spurs were a shambles or if Arsenal have actually turned a corner. Our upcoming games against Brighton, Palace and Villa should help to add more colour to the tapestry of where we're really at.
Can we qualify for the Champions League this year and bring this Bucket list item a little closer? Of course we can. Will we qualify for the Champions League this year and bring this Bucket list item a little closer? That's a different question and even this optimistic Gunner has his doubts about it. What we do have is some quality young players in Saka, Smith-Rowe, White and Ødegaard and if these players continue to develop like they have the potential to and our talisman Aubamayang gets to 20+ league goals again, then we might just do it and I might bring the kids over for a midweek Champions League group game next season. A man can dream can't he!
Cheltenham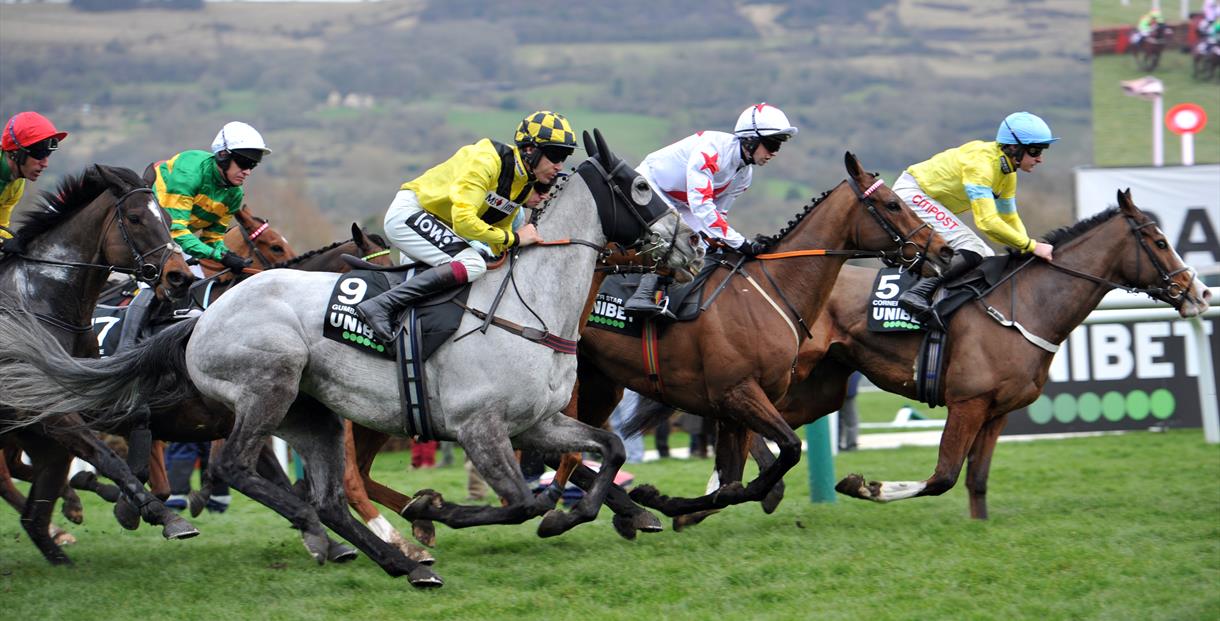 I'm no horse racing fan. In fact, I know very little about it to be honest. However my hometown of Ireland hosts a very famous race meeting every year called the Galway Races and whether you know racing or like racing matrers very little. It is a festival atmosphere with suits, pints, big hats and banter. A day at the races is rarely a disappointment.
Cheltenham, from what I've heard from friends is next level stuff. The excitement, the fun, the quality of racing, the nightlife. The list goes on. Cheltenham is an institution, a mainstay on many people's calendars, racing people and non racing people alike. It's a special week and most years I have a few small bets on some of the big races and usually like! I figure that it will be even more fun to see my horse lose in the flesh!
It shouldn't be the hardest to knock off the Bucket list, as it is a 4 day festival with high capacity. So there you have it, those are my bucket list Sporting events. Like @cryptoandcoffee , i am lucky enough to have already ticked a lot of my Bucket list items off my list.
Most of the images used here are not my own and can be found here, except for the Ireland and Arsenal images, those are mine
https://pixabay.com/images/search/bucket%20list/
https://thegr8experience.com/experience/ryder-cup/
https://pixabay.com/photos/golfer-golf-course-golfing-player-1960998/
https://www.visitcheltenham.com/whats-on/the-cheltenham-festival-p2745253
Thanks for reading
Peace Out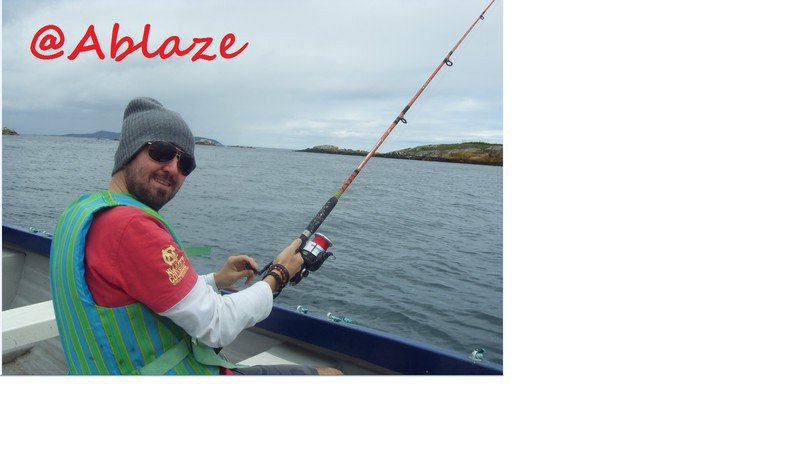 ---
---