Hello beautiful gaming world!
Hope enjoying this IPL season.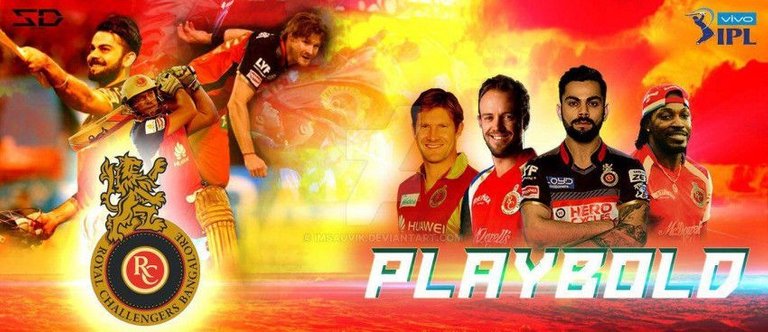 source
This is my *match review that was played yesterday night between Sunrisers Hyderabad and Royal challenger Bengaluru.
So far this 14th edition is going very well for Royal Challenger Bangalore. So far he has played a total of 2 matches and has won both. In contrast, Sunrisers Hyderabad have not won any matches so far while losing the first two matches and still remain at the bottom rung. Hyderabad won the toss and decided to bowl in both matches. Since it is a day and night match, the bowling does not control the bowling due to the dew factors that is bowled later. It was this low scoring match in which the Royal Challengers Bangalore team, batting first, scored 149 runs and gave Hyderabad a target of 150 runs to win.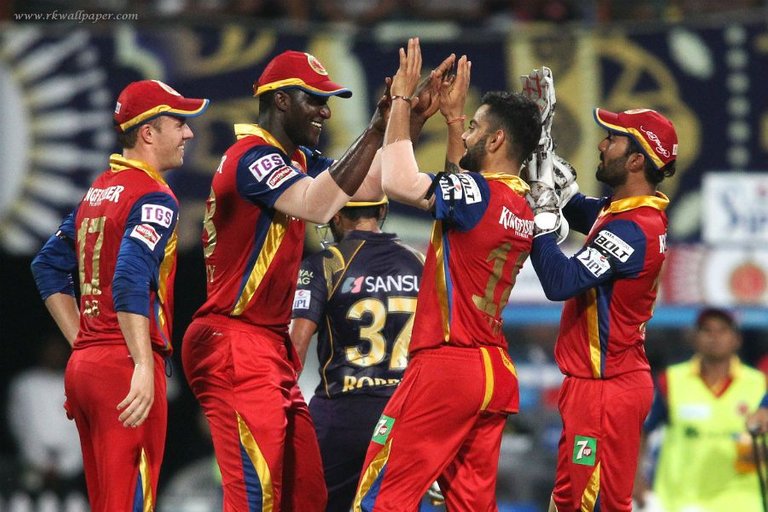 source
This pitch was not favorable to the batsmen, in which the bowlers dominated. A score of 150 on such a pitch was a satisfactory and respectable score. Looking at the Royal Challengers Bangalore batting, the first four batsmen were Virat Kohli, Padikkal Max Vell and AB de Villiers. Bangalore landed in this match with three fast bowlers and two spinner two players were playing as all-rounders.
Major contribution with bat-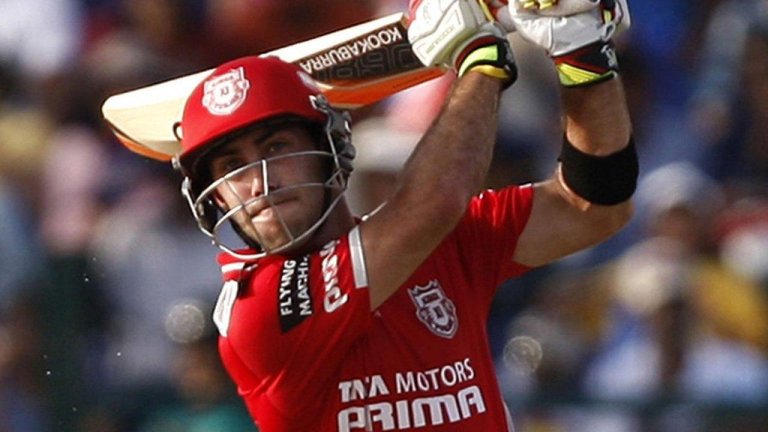 source
As in this match, the mood of the pitch was something else. Virat Kohli and Padikkal came for batting from Royal Challengers Bangalore. Together, they had added 19 runs in 3 overs that Padikal was caught in an attempt to pull. The next batsman also did not do anything special and the score was two for 47 runs. After this, Maxwell and Virat Kohli, who came to bat, took the score to 91 runs. Vijay Shankar ended Kohli's innings taking a brilliant catch. The later backward batsmen did not contribute much. Only Glenn Maxwell continued to face the team alone. In the last over of the innings, Maxwell was caught by Jason Holder off the wicketkeeper.
Bowling Performance from Sunrisers Hyderabad-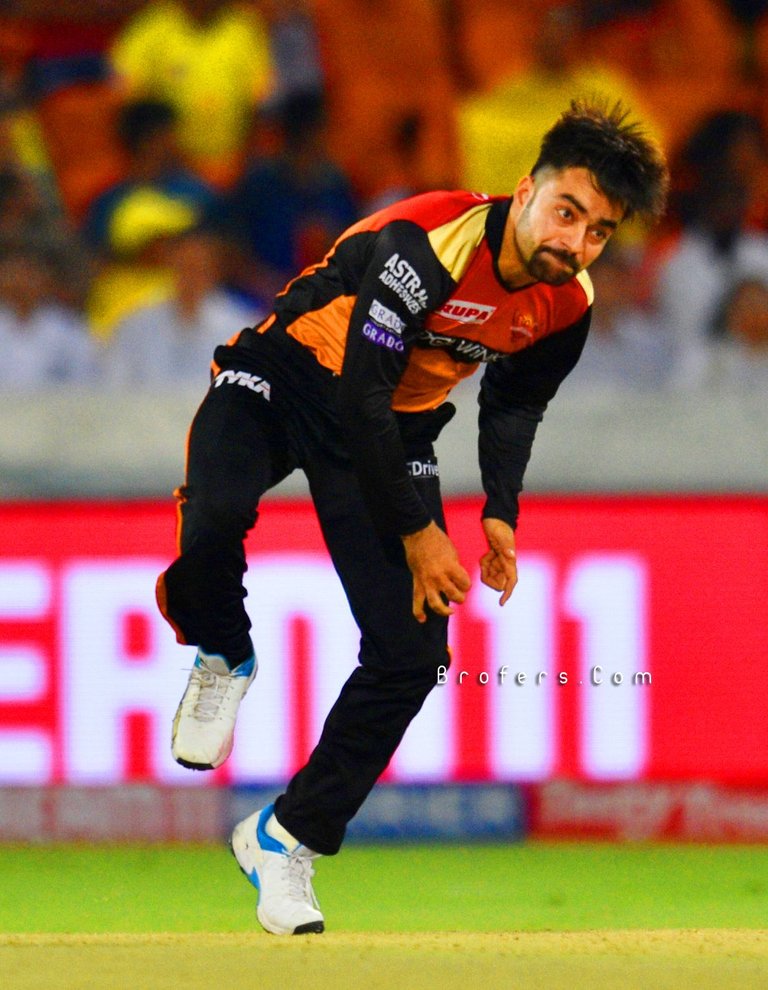 source
For Hyderabad, Karamati(Radhid) Khan was the most economical bowler, taking 2wickets for just 20 runs in 4 overs, including AB de Villiers. At the same time, Jason Holder took 2 wickets for 30 runs. The fast bowler shared five wickets while the spinners got 3 wickets.
Chasing 150, the Sunrisers Hyderabad team lost Wriddhiman Saha very early, who was caught out on point in an attempt to cut. After this, Indian player Manish Pandey came to support Captain David Warner. Both scored fast runs to reach 94 runs in 13.2 overs. Even the match was completely under the control of Hyderabad but to quick fall of wicket David Warner and Manish Pandey's wicket in the next over once again brought the match to a thrilling position. David Warner completed the 49th half-century of his career before being dismissed.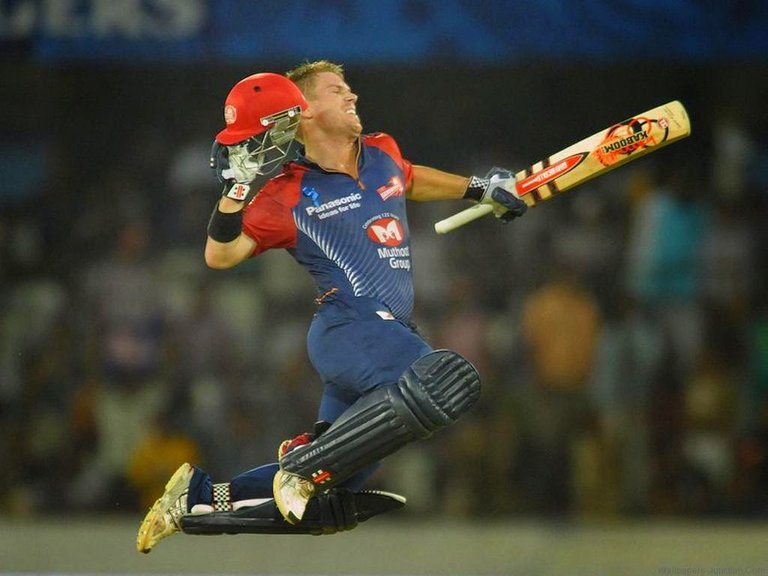 source
After this, Royal Challengers Bangalore bowlers made made a strong grip on Sunrisers Hyderabad. After this, the process of falling of wickedness did not stop till the end. However, in the final overs, Rashid Khan made 1 fours and 1 sixes, but he could not take the match score to victory score.
In the end, the almost lost match was won by Royal Challengers Bangalore by 6 runs.
Bowling performance from Royal Challenger Bangalore -
Bangalore's bowling was very accurate from the start with Siraj Ahmed bowling the first over with a brilliant bowling that was maiden over . Mohammad Siraj, bowling brilliantly, took two wickets for 25 runs in 4 overs. Apart from this, Shahbaz Ahmed also bowled brilliantly, taking 3 wickets for 7 runs in 2 overs. For Bangalore, the fast bowlers took 5 wickets while the spinner took three wickets.
Man of the Match -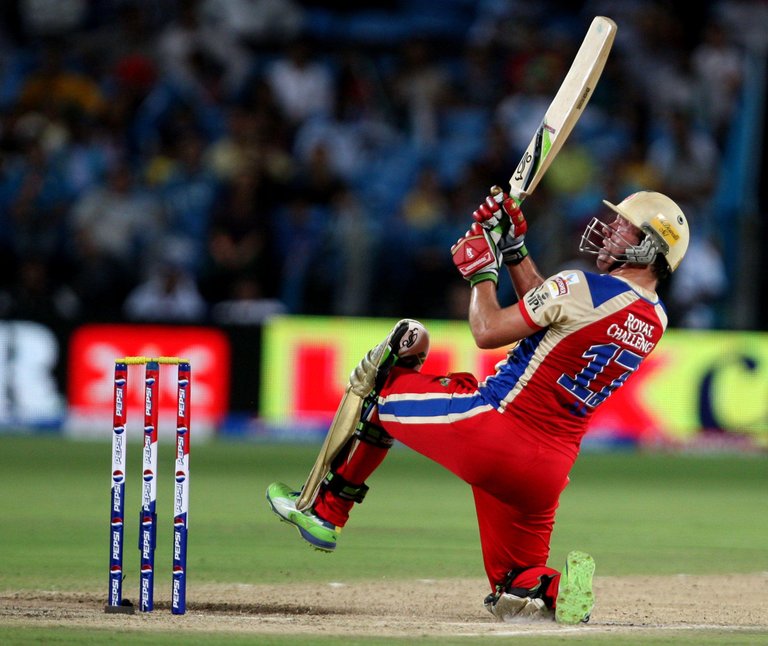 source
Glenn Maxwell was awarded Man of the Match for his superb batting. In odd circumstances, he scored a brilliant innings of 59 runs off 41 balls with the help of five fours and three sixes. It was the seventh half-century of his IPL career. He also made several excellent reverse sweep shots. Hyderabad captain David Warner scored the most runs for the opposition team.
Overall it was a great match in which both the teams performed brilliantly though in the end, bowling brilliantly at Royal Challengers Bangalore not only returned but also won the match by 6 runs. At the same time, the Sunrisers Hyderabad team lost one wicket after another to register an early victory and in the end, losing 9 wickets in 20 overs, managed only 143 runs and lost the match by 6 runs.
Hope you will enjoy this sport blog ..
Thanks for being here..
Have a great day