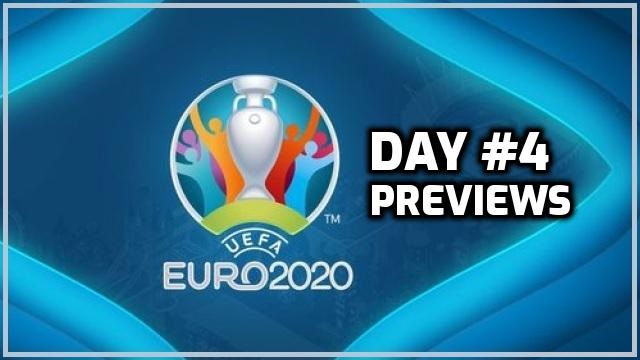 I am following the European Football Championship making previews on all matches while having some fun betting small stakes.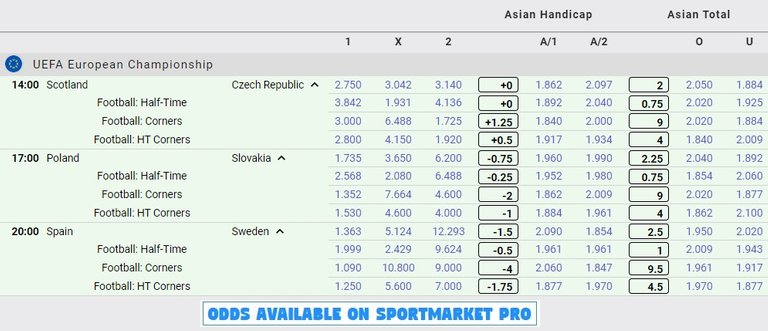 So far so good in this Tournament where I can't say I'm all too confident that I will come out on top in the end hence the small stakes. I continue to share all the bets exactly as I take the on the SBC Discord Server keeping close track of the results as always. Right now after 3 days, I'm at 26 bets good for +9.07% ROI. I do notice that I have less second doubt about taking bets since I'm keeping these stakes so small which could be a good or a bad thing. The only 2 full-stake bets did win and live betting hasn't been all too fortunate so far.
Day #3 Bets
Total Day 3 Results 11 Bets | 4W-6L-1P | Staked 0.78 Units | +0.106 Units Profit
---
Total Starting Bankroll at risk = 2 Units
Full Flat Stake being 0.2 Units
Medium Stake 0.15 Units
Small Stake 0.10 Units
Tiny Stake 0.05 Units

---
The grind continues today with new teams and more matches on Day 4 of the tournament...
---
Scotland vs Czech Republic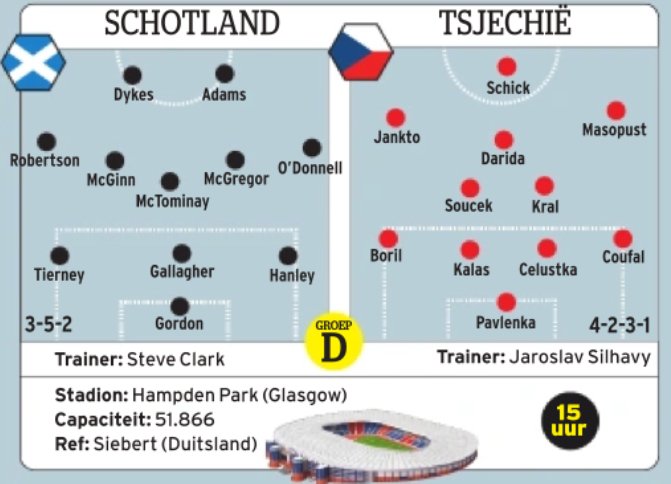 Scotland is having the home advantage in this match and have 3 straight wins against the Czech. This encounter will be key for both teams with England and Croatia in their group. They are on an unbeaten run of 8 matches at home also having 4 clean sheets in the last 5 matches and having scored 8 in their last 4. Czech Republic only has 1 win in their last 4 matches against Albania and were not able to keep a clean sheet in their last 5 matches. They lost 4 out of their last 5 away matches being unable to score in those matches. The Czech Republic however is ranked 4 places higher in the world ranking playing a 1-1 draw against Belgium. The odds on Scotland corners handicap (+1.25) looks very high but when looking at previous encounters it ended 1-12 and 8-0 for the Czech team. Even though everything looks good for Scotland (recent performance, 2 previous wins over Czech Republic, better form) my betting intuition keeps me away from this seemingly generous +0 @ 1.882 line.
No Pre-Game Bets
---
Poland vs Slovakia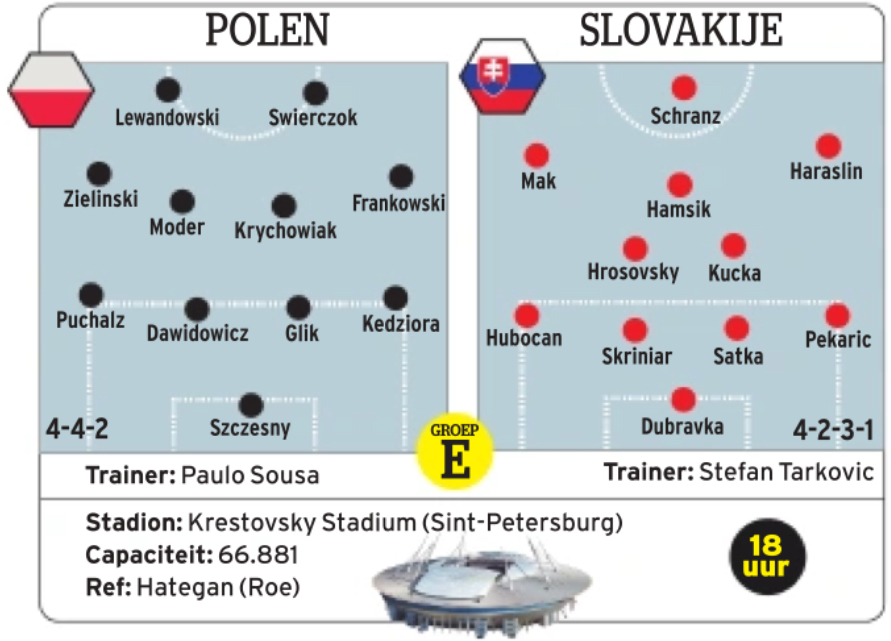 Poland took just 1 win in their last 7 matches (against Andorra) and only 1 clean sheet. Slovakia also just had 1 win in their previous 6 matches (against Russia) with some of the draws coming against dwarf teams (Malta / Cyprus). So both aren't exacly looking all too good and I guess Lewandowski for Poland is the one making the difference. So far in this tournament, the corners are 4W-2L-2P on Under 9 line. Slovakia and Poland are 8W-2L-3P on under 9 corners in the last 13 matches combined which made me take a tiny 0.05 unit stab at
Under 9 Corners @ 1.877
---
Spain vs Sweden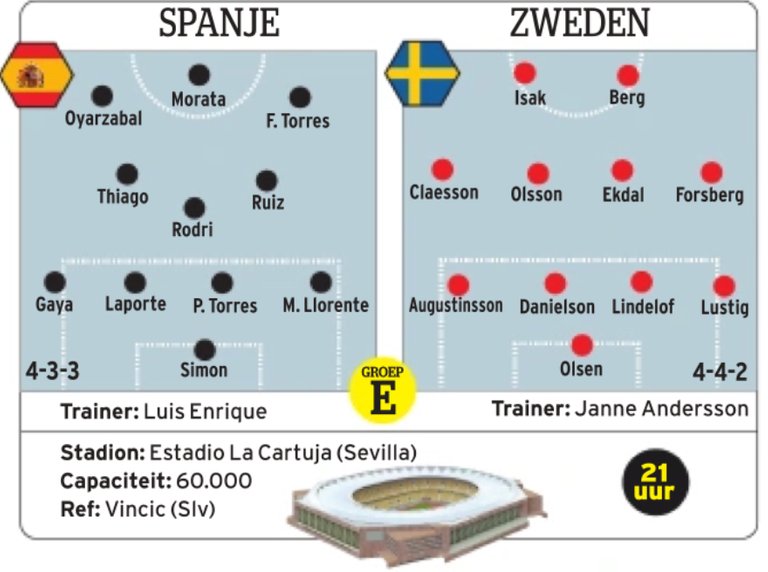 Spain will be playing at home where temperature will be quite high which should be a major disadvantage for Sweden who are less used to this. There have been some covid cases for Spain disrupting the preparation period. 16 out of 24 players from Spain have less than 15 international games and no players from real are in the selection. Spain are unbeaten at home in their last 13 matches with 10 clean sheets. Sweden also has some covid cases. They are without a win against Spain in their last 4 meetings. They are one a 5-game winning run keeping a clean sheet in 4 of those matches. In away matches they aren't best though losing 4 out of their last 5 being unable to keep a clean sheet in 5 out of their last 6. I expect Sweden to fully focus on the defense in this match and it might take a while for Spain to break it. Eventual fatigue because of the heat makes me want to go for a 1H under tading position betting on no early goal and a bet on Spain later in the game in case they are not in the lead and the live is -1 or better. For now,
No Pre-Game Bets
---
Late info might change my view on what is written in these previews. I will cover these matches live in our SBC Discord Channel My Bankroll on this tournament is only 2 units with full stake bets being 0.2 units. I take all my Pre-Game & Live bets with my Betting Broker Sportmarket Pro who always provide the best offers on the market with a 1 click solution and don't limit winning players offering high limits. For more info check my Sportmarket Pro Review

---
I also plan to take some Beer bets in crypto. Full Guides to Decentralized Crypto Bookies I personally use where no KYC is required allowing anonymous betting from any location without individual limits for winning players...
Euro 2020 Betting Results
Day 03 Results 11 Bets | 4W-6L-1P | Staked 0.78 Units | +0.106 Units Profit
Day 02 Results 11 Bets | 4W-6L-1P | Staked 0.85 Units | +0.089 Units Profit
Day 01 Results 04 Bets | 2W-2L-0P | Staked 0.30 Units | -0.0195 Units Loss..
 Total 26 Bets | 10W-14L-2P | Units Staked 1.93 | +0.175 Profit | +9.07% ROI

IMPORTANT !
Past results don't guarantee Future Results. There are very few people that are equipped financially and psychologically to handle the ups and downs of gambling on a daily basis. If you're not a professional, every instinct you have will attempt and probably will sabotage your success. Human nature runs completely contrary to being successful at gambling. These bets are posted as a way to help myself in order to stay disciplined, always hold yourself accountable if you end up following. Proper Bankroll Management can highly decrease the risk of heavy losses!

---
---