Europa Conference League Qualifer Previews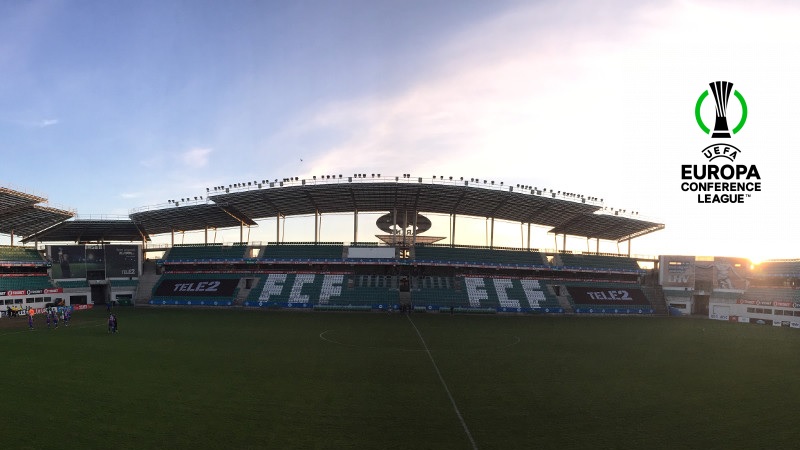 These are previews from matches involving Belgian Teams with all the latest on team news, player form, injuries along with my personal betting angles, ...

Not the best start of the week with a -0.65 unit loss from the match between Union and Rangers where the visitors never really lived up to their status. I'm moving on today to the Europa Conference League qualifiers where there is another round to go still after this one. Generally, Belgian teams tend to have no big issues to survive and reach the group stage.
Paide Linnameeskond vs Anderlecht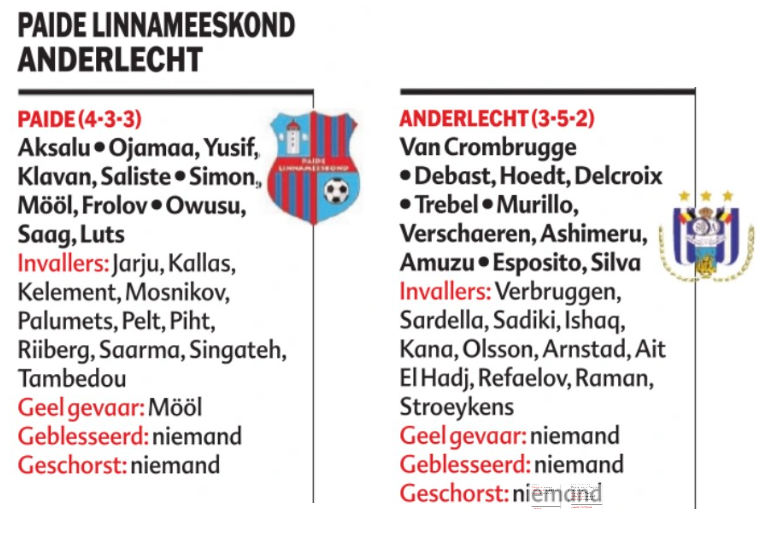 Paide is a small team from Estonia and this is the first time that they reached this far in the qualifiers. Their home stadion only has 500 seats so they won't be playing there but instead in the national stadion which has 14k seats. This is already their 3rd round in the qualifiers and their overall team value is around 3.6 Million as opposed to the close to 100 Million from Anderlecht. The visitors also seem the be quite ready with the transfers made having replaced Kouamé and Zirkzee with Esposito & Silva. They did lose last weekend deserved against Cercle playing most of the match with 10 vs 11. In their first match they won but it also wasn't that convincing yet so overall I would say that Anderlecht might be a bit overrated right now. It's always hard to estimate these encounters as seen in the match where Antwerp were -2.5 goal favorite at home against Drita where the match ended with 0-0 as Antwerp found no solution to the tight defense. In that regard, betting Paide +2 or higher is the only real option for me pre-game. It's however not a gamble I'm willing to take so I will just wait and see what the in-game match picture brings.
No Pre-Game Bets
---
Lillestrom vs Antwerp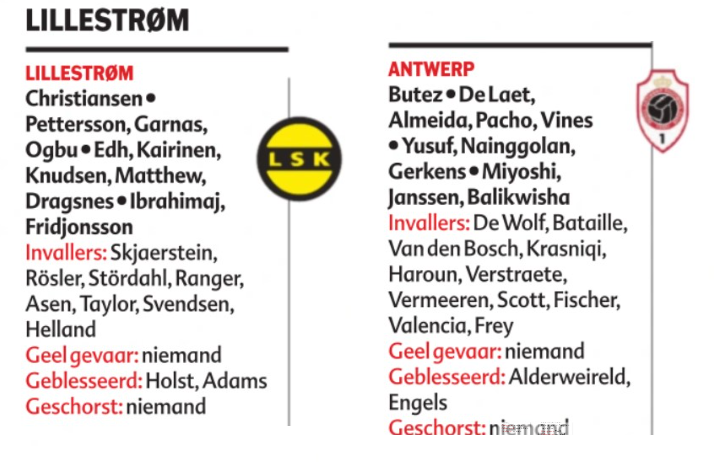 Antwerp (69M) didn't have an easy time in the previous round against Dritta (4.5M) who played well organized. They are now up against Lillestrom (12.2M) which on paper should be a harder task. They so far took 6 out of 6 in the league first winning against Mechelen in an away match. Mechelen (28M) showed to be a team to potentially oppose while Antwerp with all their big player names showed that they are not a powerhouse yet. Against Zulte-Waregem (13M) at home they ended up with a narrow 1-0 win which based in the actual play was quite flattering. They haven't gotten a goal against yet in their matches this season but they also will be without defensive leader Alderweireld. So Antwerp has not yet shown their potential but they did both qualify and take 6 on 6. I'm leaning toward the under and I took 0.25 units as a pre-game position on
Lillestrom Team Total Under 1 @ 2.060
which if needed / possible I will get out of or take profit on in-game.
---
Late info might change my view on what is written in these previews. I will cover these matches live in our SBC Discord Channel..
---

I take all my Pre-Game & Live bets with my Betting Broker Sportmarket Pro who always provides the best offers on the market with a 1 click solution and doesn't limit winning players offering high limits. For more info check my Sportmarket Pro Review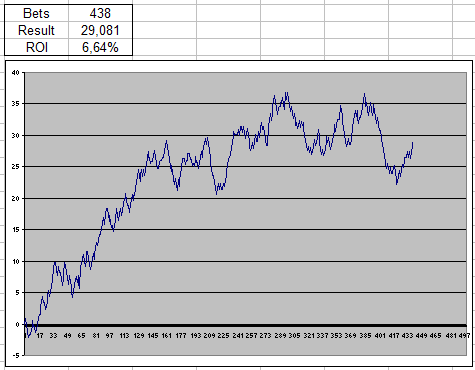 I share many of my pre-game bets in all my preview posts as bold selections which are all counted as 1 unit flat bets. See these just as info and not as actual betting advice. If you do make sure to shop around for the best odds.So far this season, I had 16 of these bets good for +5.67 units profit or +35.44% ROI. This brings the total at 438 bets for +29.081 units and +6.64% ROI since the 2020-2021 Season.
---
Season 2022-2023 Crypto Bets
| Date | Bet | Stake | Odds | Result | Bookie |
| --- | --- | --- | --- | --- | --- |
| 06/08/2022 | Genk -1 | 0.005 BTC | 1.800 | TBD | sportbet.one |
| 31/07/2022 | Genk -0.75 | 1000 TRX | 1.700 | +700 TRX | Wink |
| 24/07/2022 | KVM vs ANT O2.5 | 60 USDC | 1.663 | -60 USDC | sx.bet |
| 23/07/2022 | CHA vs EUP U3 | 0.002 BTC | 1.810 | -0.002 BTC | sportbet.one |
| 23/07/2022 | ZWA +0 CK | 700 TRX | 1.800 | +560 TRX | Wink |
---
Crypto & Blockchain-Based Bookies and Exchanges that I'm personally using as they allow anonymous betting with no KYC or personal restrictions...
---
Previous Crypto Bet Results & Record
| Year | Bets | Won | Lost | Push | Staked | Profit BTC | ROI |
| --- | --- | --- | --- | --- | --- | --- | --- |
| 2022 | 56 | 27 | 25 | 4 | 0.115 | +0.0166 | +14.45% |
| 2021 | 4 | 1 | 2 | 1 | 0.0250 | -0.002845 | -11.38% |
| 2020 | 1 | 1 | 0 | 0 | 0.0100 | +0.01271 | +127% |
| 2019 | 59 | 24 | 27 | 5 | 0.5900 | -0.02199 | -3.7% |
| 2018 | 136 | 65 | 64 | 7 | 1.233 | +0.112687 | +9.14% |
| 2017 | 70 | 34 | 34 | 2 | 0.658 | +0.006912 | +1.05% |
| Total | 326 | 152 | 152 | 19 | 2.631 | +0.124074 | +4.72% |
---
---