Sports Curation Showcase
This week the plan in my head was most likely to post this tomorrow due to the hardfork and the glitches that normally follow. No such luck as the Hive team is past masters at this now and has caught me a little off guard so here is this weeks edition a little later than normal. Just a quick thankyou to everyone who made the Hardfork 25 a success.
These posts are all live which means they still fall in the 7 day curation window. If you have spare votes and like what you are reading pop them a vote or better still give them a follow.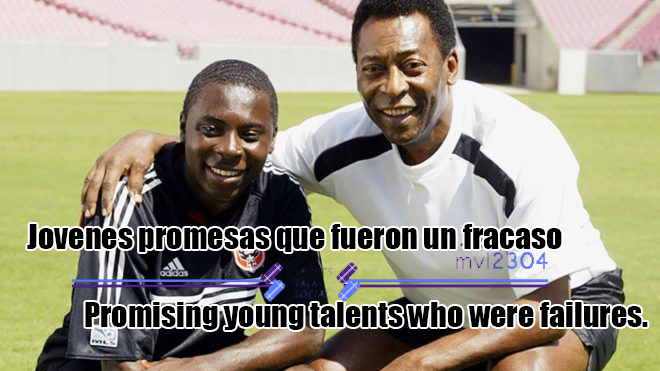 Jovenes promesas que fueron un fracaso [ESP - ENG] Promising young talents who were failures.
First up this week we have @mvl2304 who talks about footballers who were complete failures at their clubs. Sometimes it is not the players fault mind you as big names have often arrived with huge fan fare only to be a dud. The team needs to gel and why very few teams are full of superstars as if it was that simple you could just buy a trophy. We saw Blackburn Rovers do this many years ago as they got the balance right and that is rare in itself. A player is only as good as the service he receives from his team mates and why so many players perform with one team and fail when they move to another.
This isn't the case with all of these though as a few of these were genuine duds and Mario Balotelli fits perfectly into this category of player. He was highly rated and unfortunately he believed the media and thought he was special. Special would be the right word as he was a special case. Who can forget the fool letting off fireworks from inside his house because it was raining. I enjoy the way @mvl2304 writes and always comes up with interesting articles and a different angle that show his passion for football.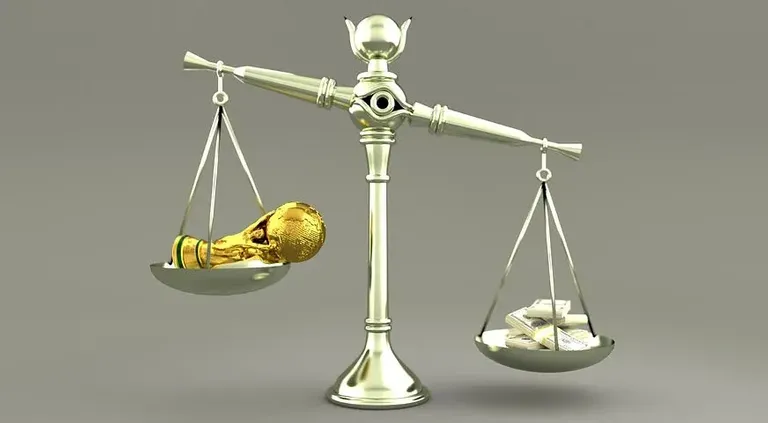 The ugly side of the beautiful game - Football's warts
Next up is our Irish friend @ablaze who always makes his posts personal and why they are different. I enjoy his points of view as I can see myself having experienced things he talks about. This week he talks about the football warts or the bad things that have crept into the game he loves.
Diving is the bug bear of most fans and should never be allowed. Neymar diving and feigning injury was so bad it even became a KFC advert over here with a player diving and rolling out the stadium to his local take away. If a player is seriously injured the last thing you do is roll around which tells you how fake these actions really are. Red cards are the only way to deal with this. Greed and ticket pricing is the worst of the bunch as genuine fans are priced out as I experienced this first hand over a 5 year period seeing ticket prices triple. Always a good read and definitely worth looking out for any @ablaze post.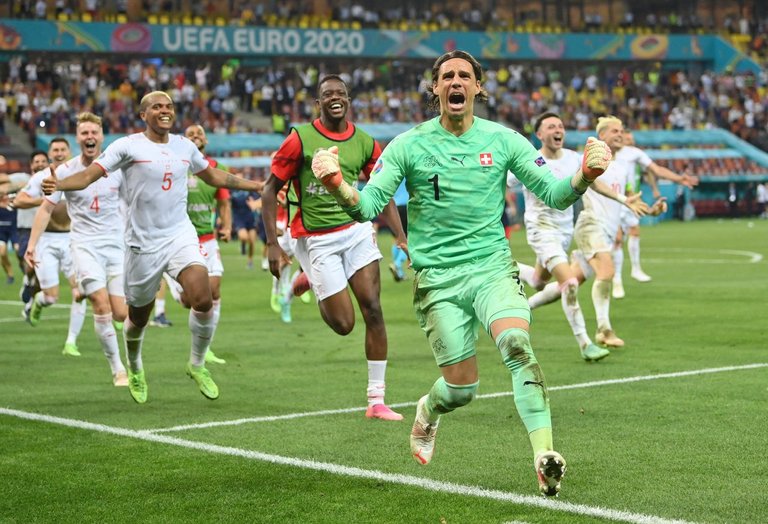 We have the first major surprise in the tournament and Switzerland defeats France in the penalties! (ENG + ESP)
Lastly but not leastly we have @dedicatedguy discussing the match between France and Switzerland. For those of you that don't know Switzerland of all teams knocked France out of the Euro's. Not a massive shock if you look at the French team as it is full of stars with very few players prepared to work as a team. On their day they can be unbeatable and on other days are just beatable by anyone prepared to take them on. Funny how the French are like this in most sports as it is down to temperament. Imagine coaching a French team not knowing what team is going to turn up as this has always been a problem. If you miss a game then @dedicatedguy will no doubt fill you in as he also loves his football.
3 posts all related to football this week which is not surprising as this sport is dominating the sportstalksocial feed right now with the Euro tournament currently in progress. Please everyone keep posting and staying busy as this is how the sports tribe will grow plus you grow your stake at the same time which is a win win for everyone.
---
---