Its almost two weeks now I am on this platform, studying different tribes. My primary interest was always in the sports. On the peaked community pages I read one article by @coffeelovers written on Khokho. It was amazing piece of information. This inspired me to write about Indian sports. With this post I am starting the sports posting.
I hail from Indian Sub Continent where Cricket is the ultimate game of entertainment. I found some posts on #sportstalk platform where @amr008 is promoting the games and results.
Its the most popular and highest seen game in the continent. People are crazy for this game, cricketers earn lot of popularity and respect. Imran Khan becomes the President of Pakistan and Sachin Tendulkar is the god of the game.
However, the game originated in England and today is a historical day as there is a final test match between India and England. ITs not historical because its a match between India and England but its historical as the color of the ball is changed. However, do you know what is the significance of pink ball in cricket.
Importance of the Colour of Ball
For those who dont know about cricket, there are three different types of balls used in different formats of cricket. The time bound formats such as One Day Cricket and T-20 Cricket are played by the white ball and test cricket is played by Red ball.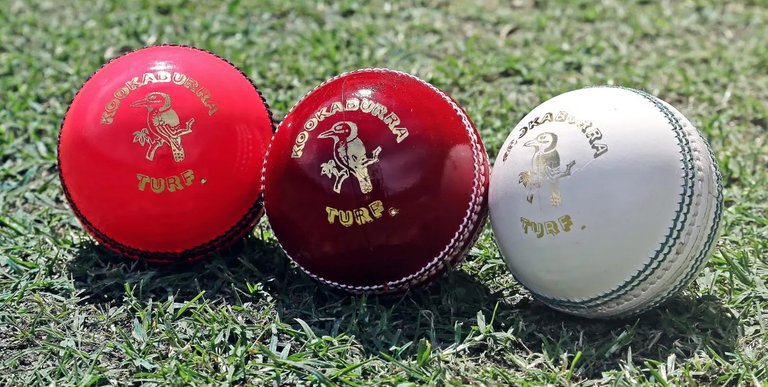 (Image Source: Google)
Now this is for the first time the colour changed from Red to Pink. The major point of difference between the pink ball and the red is in how colour is applied to its leather. While the leather of the red ball goes through a dyeing process, the pink ball is coated with multiple layers of pigment. And to enable these coatings to last longer, the pink ball is finished off with an extra layer of glaze.
This long lasting shine or glaze of the pink ball helps the ball to swing more than normal.
Challenge of Pink Ball
Playing with the changed color is challenging and tough for the players on both the sides as the pink color shines under the lights and batsmen are going to find it tough to handle the color. Additionally, it is also said that the ball is going to be heavy in the hands of the fielders when they will catch it.
In case of Dew on the pitch the ball may change the shape. This is not the first time the match is played with pink ball. Earlier the match was played with pink ball in Eden Gardens Kolkata, where after 50 overs the ball was changed as its shape changed due to the dew.
As I am from Indian continent, I am obviously hoping that the change would favour India, but the same can go in favor of England as they are determined to create history in India.