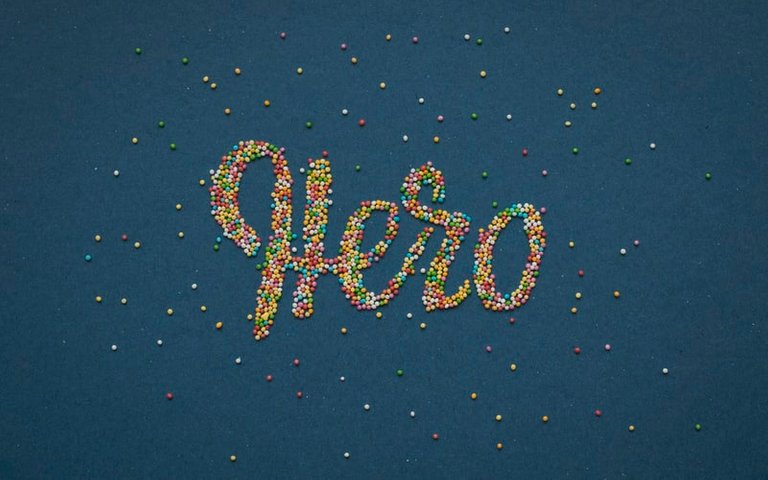 source
Never have I seen a player technically gifted as The Nigerian Jay-Jay Okocha. He is the most fun player to watch and yet e remains underrated to this day. When Okocha steps on the ball, it takes only a mistake from him and God for you to get the ball back. He was that good.
So many top footballers spoke very highly of him but the football world sees him as an average player. To me and all Nigerians, he was way above average and ranks among the top footballers of all time.
That's why it hurts not to see Okocha among the name of the top 50 footballers of all time which was ranked by @sportbible on Twitter. The only consolation to take from this is that almost everyone who commented rubbish their list as they see it as being flawed.
1350329688229515264?s=19 twitter metadata:c3BvcnRiaWJsZXx8aHR0cHM6Ly90d2l0dGVyLmNvbS9zcG9ydGJpYmxlL3N0YXR1cy8xMzUwMzI5Njg4MjI5NTE1MjY0P3M9MTkgfA== ~~~
source
The omissions of players such as Zlatan, Beckham, Neuer, jayjay Okocha, Neymar, Henry caused a stir online as people were quick to rubbish the list. It was very bais and inaccurate was the summary of readers.
But that begs the question, was Okocha truly a great player?
A player known by many for his amazing skills that could leave one begging to catch a breathe but that was not all he was. He was a creative player that just does not dribble but creates room for his teammates to run into. According to sam Allardace his coach at Bolton, He believed that the ex Bolton Captain dribbles were just a plus to his games.
Most people tend to forget that he is good from a set-piece and scoring the most amazing goals. Jurgen Klopp voice out that the best goal that he has ever seen was the goal scored by Okocha while he plies his trade in Germany. He said that while Okocha was in Eintracht Frankfurt, the goal Okocha scored against Oliver Kahn was simply amazing as he dribbled almost all Karlsruher players to score: somewhere dribbled twice.
His playing career saw him play in different clubs in Germany, turkey, France, England and Qatar. During his time, he mentored Ronaldinho before making his name at Bolton. His trademark freekicks and skills won him the heart of all Bolton fans. He later became the captain of the Bolten side.
Okocha's contract was terminated during his one-year strict with hull city due to his constant injuries problems. Tributes came in from everywhere but when looked at his achievements as a player, it was short of his what he was supposed to achieve.
Okocha's number one problem was always going to a smaller club and his reason his that being able to enjoy his football was one reason why he carefully selects a team to represents. That cost him numerous I dividual award as back then, awards were been given based on team trophy, unlike the world we are today.
He ended up winning two BBC awards while the African best player keeps evading him due to lack of trophies. Well, he had no regrets on how his career went as he said to Fifa.com that he enjoyed every single minute of every ball He ever kicked.
Here are what other football greats had to say about him.
Ronaldinho
only 10 shirt I've always admired


source
Rio Ferdinand
We used to watch Jay-Jay Okocha's videos and everyone wanted to play like him. It was great he played in the Premier League after making his name with Eintracht Frankfurt and PSG. Nigerian players of that era, Okocha, Oliseh, Kanu had a lot of influence on black players around the world


source
El Hadji Diouf
The most talented African football since I was born is Okocha. He's the most talented player I've ever seen, but he didn't win a trophy, he didn't win a gold ball.


source
Celestine Babayaro
The man is a monster. Do you remember the old Chelsea full-back, Albert Ferrer?
For our (Nigeria) game at the World Cup, he was the right-back for Spain. There was a trick that Jay-Jay did on him, and I still don't think Albert has recovered.


source
Joseph yobo
"He is one of the best I have ever seen and played with talking about technical abilities, and it was always fun playing around him because, like I said, he loves football.
"He enjoyed the game. If you are around Jay-Jay, you must enjoy football, he was a special player."


source
Jon Townsend
Jay-Jay Okocha certainly belongs to the fraternity of footballers hailed as the best to come from Africa, which includes legends like George Weah, Samuel Eto'o, Didier Drogba, Abedi Pele and Nwankwo Kanu, to name a few – but for many, Okocha could be considered the most technically gifted African player ever.


source