Oh dear. Poor old Man. U, always the bridesmaid, never the bride and hang on, what's this? I'm just looking down the entries and I don't seem to be able to find a winner with either the correct score or 0-2 or the first goalscorer, Stones. Looks like I'm getting a cheap day today!
And so to today, and it being Thursday, games are few and far between in the UK. In Spain, however, it's Copa del Rey night and so we turn to.....

Errr.....Don't worry, I'll do the research! Well, it appears that Las Rozas are stuck firmly to the bottom of Segunda Division B having only won one game all season. My in-depth technical analysis, therefore, concludes that they are shit.
Eibar are a La Liga team who are currently sat in 12th place, just above the relegation zone. Still, they should comfortably beat Las Rozas.
I'm going for a 0-2 win in favour of the visitors as they are not exactly prolific goalscorers and Kike who has 5 this season already, to score the first goal.
You read it here first!
Simply write the name of the FIRST GOALSCORER and the CORRECT SCORE as a comment. Competition closes 5 minutes before kick-off which is 20.00 UTC.
The Small Print
In the first goalscorer competition, own goals do not count. In the correct score competition, it's the score after 90mins. Extra time and penalties do not count and the pot for each competition will roll-over if there is no winner. If more than one person chooses the same first goalscorer or correct score, the prize is shared and everyone gets a little upvote! It seems I also need to add, one entry per person. Don't forget the new rule that only people with a rep of 45 or above are eligible to enter unless they have been approved. The bonus will be added to any winnings ONLY if Leeds United win and/or Man U lose and all payouts will never exceed 50% of post payout. Other bonuses paid out at my discretion.
And the winners were.....
No one! Just the appearance fees of 500 tokens go to;
@hykss.sports, @friendlymoose, @lebey1, @andersshinho, @marvinix, @monsterbuster, @hirohurl, @corporateay, @chrisparis, @amr008, @bitandi, @jfang003 and @jersteemit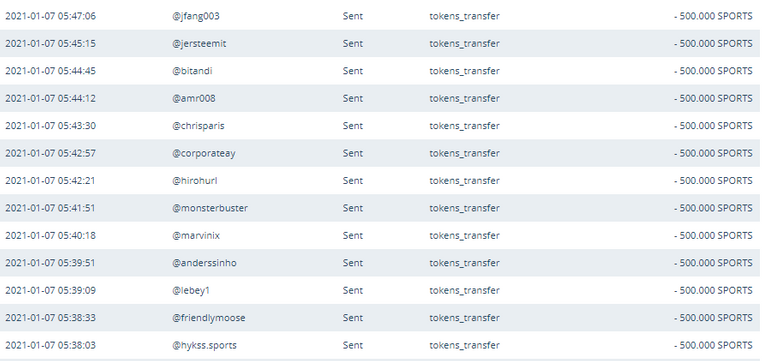 As always, good luck tonight and a huge thank-you for creating some engagement and playing along. Don't forget, if I've missed anyone or not spotted a correct prediction, just let me know in comments and it will be fixed!
tomorrow night, 3rd round of the FA Cup starts!
Marching On Together (to Crawley in the FA Cup on Saturday)