What a result for you guys! I got wasted again yesterday. Can't trust those bloody Italians! Torino 1-1 Fiorentina and someone, who's on a real streak at the moment got both correct score and correct goalscorer, so let's get this post finished so I can go into my safe and count out my precious tokens by candlelight!
Today? Right, I'm not messing about and our world tour will continue unabated because today my friends, we're off to Costa Rica ;-) At least I'm being a little kind and staying in the Primera Division!


You should always worry when not even the oracle that is Google has no club badges on file!
Seriously, I'm just going to guess so let's do a bit of research on the home team, and maybe they will gain some new fans!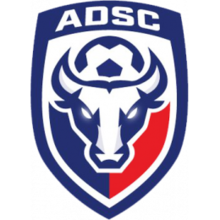 Read about them on Wikipedia
here
They are actually only 4weeks into their new season just to make it a little trickier!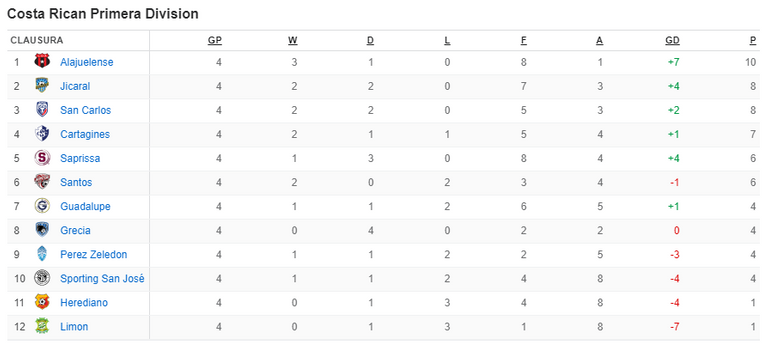 San Carlos haven't lost a game yet with 2 wins and 2 draws that leave them sat happily in 3rd place however their goal average of 1.2 goals per game isn't so impressive. Defensively, they are at 0.75 goals a game, which is OK but we'd need to dig deeper to see if their record is better home or away.
Sporting San Jose have been shipping goals! Just 1 win, 1 draw and 2 losses have cost them 8 goals so far. They need to improve!
Obviously, I'm going to call a home win here but in any season, anywhere, one of the best tips I can give you is NOT to bet on the first 6 games. Let things settle down. However, it's time I got a few tokens back so you lot can go for it!
Prediction: Deportivo San Carlos 2 : 1 Sporting San Jose - First Goalscorer Aldo Magana
Simply write the name of the FIRST GOALSCORER and the CORRECT SCORE as a comment. The competition closes 5 minutes before kick-off which is 23.00 GMT.
The Small Print
In the first goalscorer competition, own goals do not count. In the correct score competition, it's the score after 90mins. Extra time and penalties do not count and the pot for each competition will roll-over if there is no winner. If more than one person chooses the same first goalscorer or correct score, the prize is shared and everyone gets a little upvote! It seems I also need to add, one entry per person. Don't forget the new rule that only people with a rep of 45 or above are eligible to enter unless they have been approved. The bonus will be added to any winnings ONLY if Leeds United win and/or Man U lose and all payouts will never exceed 50% of post payout. Other bonuses paid out at my discretion.
And the winners were...
Here we go! Correct score winners, @hykss.sports (2500 + 1700 + 500) and @chrisparis (2500 + 500) so they split 5k between them, and Ribery as the first goalscorer was predicted by @hykss.sports....again! @marvinix (1700 + 500), @corporateay (1700 + 500) and @anderssinho (1700 + 500) and they split 5k.....add on the 500 Appearance fee and guys, check the payouts below to make sure I got it right.
Appearance fees go to @amr008, @friendlymoose, @jfang003, @bitandi and @jersteemit

That's all for today, I'm going for a lie-down! Good luck in Costa Rica!
Marching On Together