We had enough to take the win but on reflection, a draw was a reasonably fair result. In the first half we were sloppy, slow to the ball and looked lethargic. In the second half, we were all over them but 1-1 it was and Mane scored the first goal. Any winners? Wait until the end!!
And so to today, and Chelsea's biggest fan, @lebey1 will be looking forward to another three points against Brighton tonight. Or will he?!!

Even I have to admit that Brighton's chances look slim! In every meeting between these two teams ever, Brighton have ever won. Chelsea under Tuchel have looked like a different side and Brighton, although 6 points clear of a relegation place still ought to be battling hard for every point as the season draws to a close but there is no way they will be getting anything from this game! I'm thinking that a cricket score is on the cards!
Prediction: Chelsea 4 : 0 Brighton - First goalscorer - Ziyech
Simply write the name of the FIRST GOALSCORER and the CORRECT SCORE as a comment. The competition closes 5 minutes before kick-off which is 20.00 BST
The Small Print
In the first goalscorer competition, own goals do not count. In the correct score competition, it's the score after 90mins. Extra time and penalties do not count and the pot for each competition will roll over if there is no winner. If more than one person chooses the same first goalscorer or correct score, the prize is shared and everyone gets a little upvote! It seems I also need to add, one entry per person. Don't forget the new rule that only people with a rep of 45 or above are eligible to enter unless they have been approved. The bonus will be added to any winnings ONLY if Leeds United win and/or Man U lose and all payouts will never exceed 50% of post payout. Other bonuses paid out at my discretion.
The Winners were...
Well done to @jfang003, who was the only one tactful enough to predict the 1-1 draw and takes home 5000+500 tokens for his trouble. Both @cabinet24 and that man @jersteemit again split the first goalscorer pot and take home 2500+500 each. congrats guys!
Appearance fees go out to @hykss.sports, @friendlymoose, @lebey1, @yeckingo1, @pele23, @zellypearl, @mcdaymtn, @numpypython, @chrisparis, @ralph75 and @pusen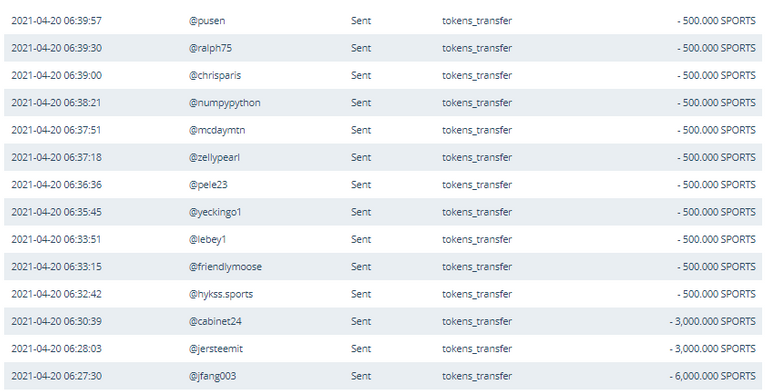 Well done to all the winners and thanks to you all for joining in. Check carefully to make sure I haven't made any mistakes. Good luck with today's game.
Marching On Together