Well, thats the relegation spots sorted with 3 games to go and if Man. U lose tonight, the Champion will be decided too!
Last night, Fulham lost and amazingly, no one got either goalscorer or correct score so at least there was one winner; my wallet lol ;-)
Only three games left for most teams now and tonight its the turn of...

This is a dead rubber, nothing to play for except pride and a higher league position which will bring in the clubs a few extra quid so not sure how to judge this one except purely on form.

Both these teams ship goals but Southampton have scored a few more than Palace. Southampton have been exceptionally poor recently but have a home advantage for what it's worth. If the league had started at Christmas they'd actually be bottom. The only shining light is Danny Ings 'might' be back!
Prediction: Southampton 2 : 2 Crystal Palace - First Goalscorer: Ings (if he plays!)
Simply write the name of the FIRST GOALSCORER and the CORRECT SCORE as a comment. The competition closes 5 minutes before kick-off which is 20.15 BST
The Small Print
In the first goalscorer competition, own goals do not count. In the correct score competition, it's the score after 90mins. Extra time and penalties do not count and the pot for each competition will roll over if there is no winner. If more than one person chooses the same first goalscorer or correct score, the prize is shared and everyone gets a little upvote! It seems I also need to add, one entry per person. Don't forget the new rule that only people with a rep of 45 or above are eligible to enter unless they have been approved. The bonus will be added to any winnings ONLY if Leeds United win and/or Man U lose and all payouts will never exceed 50% of post payout. Other bonuses paid out at my discretion.
The Winners were...
Only my wallet today which is laughing all the way to the bank although I have a feeling that tonight is going to cost me big time!
Appearance fees go out to @pusen (x2 cos I missed him yesterday, sorry mate!), @jersteemit, @tobywalter, @olaunlimited, @zellypearl, @harpreetjanda, @hykss.sports, @tokutaro22, @etiboy56, @chrisparis, @yeckingo1, @jfang003, @ralph75, @corporateay and @mayorkeys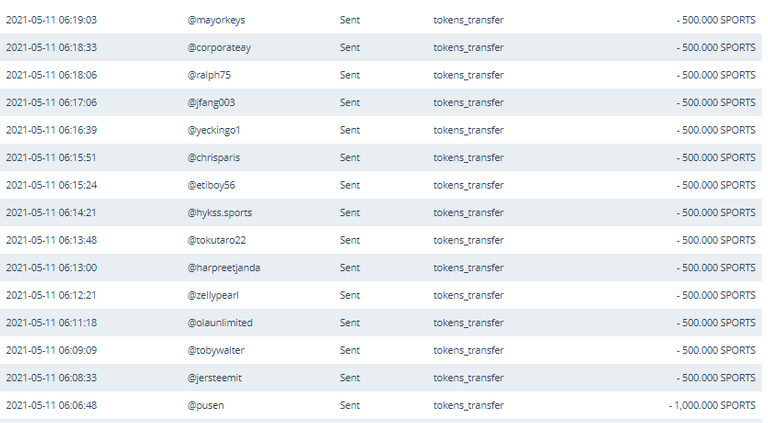 There you go guys, another day done! As always, thanks for playing and good luck with tonight's game
Marching On Together