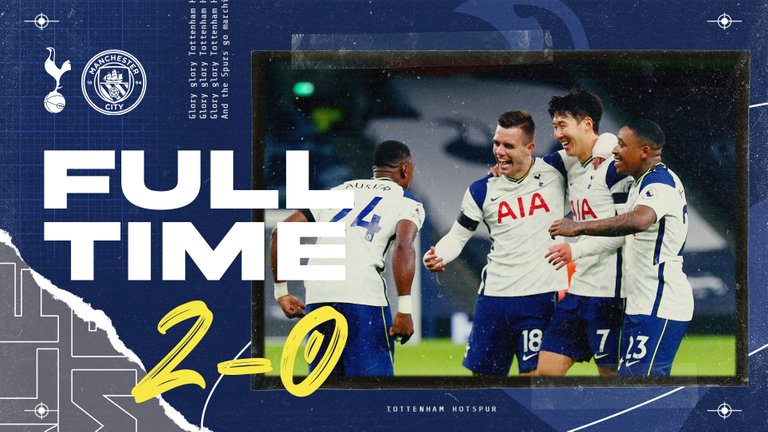 Src
Tottenham Hotspur managed to secure three points when they hosted Manchester City in the Premier League follow-up, Son Heung-Min and Harry Kane again played an important role in presenting the Spurs victory.
Tottenham Hotspur took a 1-0 lead over Manchester City in the first half in Matchday 9 of the Premier League. City had equalized, but the goal was ruled out by the referee after checking VAR.
Tottenham's goal at home to Pep Guardiola's team was scored by Son Heung-Min. The South Korean player who was in brilliant form scored a goal in the 5th minute. The assist provider, Tanguy Ndombele, released the bait to cut the City defense from the middle of the field.
In the 27th minute, City score an equalizer through Aymeric Laporte. However, Mike Dean as the referee disallowed the goal after checking VAR.
The visitors dominated more matches in this first half match. Noted City get six corner kick opportunities.
Continuing to the second half, the attacks carried out by City did not bear fruit. Precisely in the 65th minute the Spurs added their goal coffers again. The goal came from a counterattack which was successfully utilized by Jose Mourinho's team.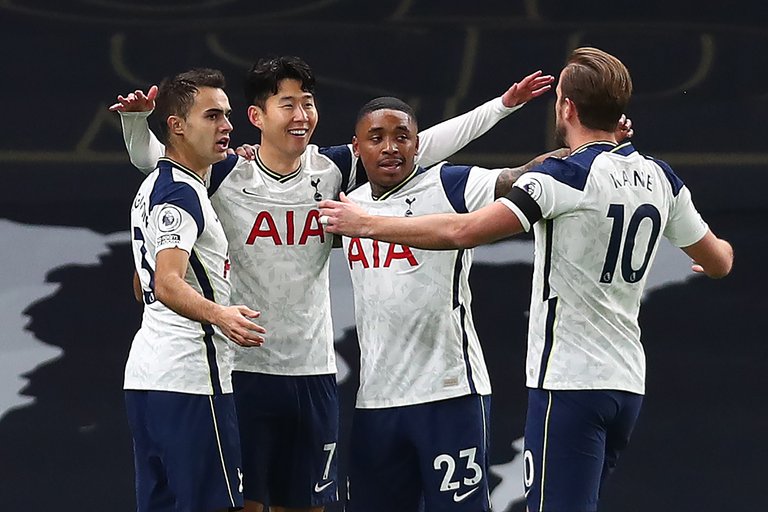 Src
After getting the ball from City's attack, the Spurs defender found Harry Kane. Kane, who was in the middle of the field, dribbled the ball first before giving Lo Celso a through ball. The ball is then kicked along the ground to return to the City goal.
Before the match, Spurs brought a winning record to receive City visits in the last two meetings in all competitions. With this result, the Spurs are increasingly strengthening their strength at home when they host City.
Pep Guardiola, who has a brilliant record against Jose Mourinho, was defeated in this match. City's open play was successfully used by Mourinho to implement a counter-attack strategy. The former Manchester United coach managed to slightly improve his meeting report card with Pep.
With this result, the Spurs are now at the top of the Premier League standings with 20 points. The Spurs overtook Chelsea who just won this week against Newcaste United.
Meanwhile City, which failed to earn points at the Tottenham Hotspur Stadium, are in 10th place in the standings with 12 points and minus one on goal difference. City, who have played just seven games, are only two points adrift of city rivals Manchester United, who are playing their eighth game this week.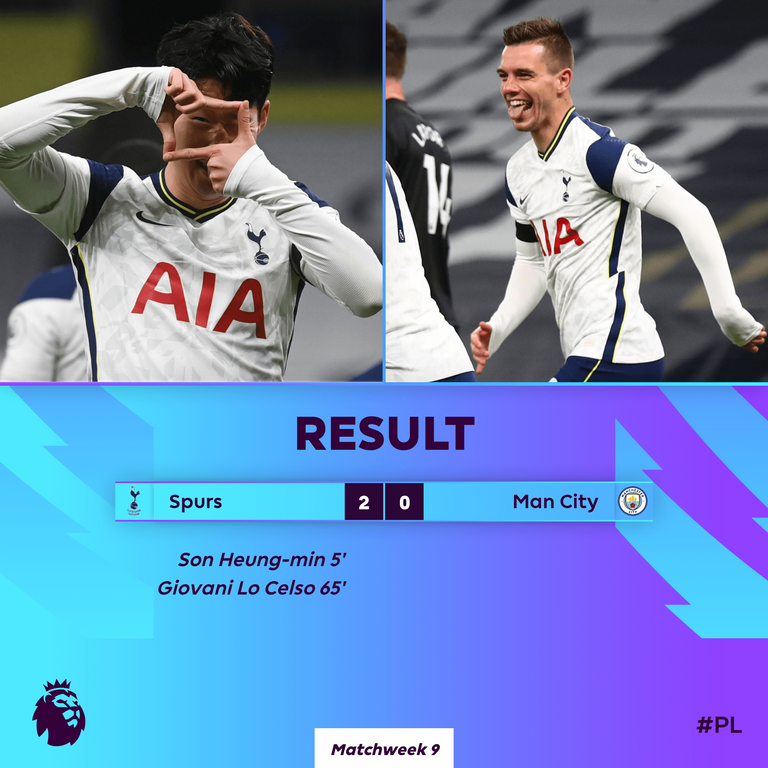 Src