5 Futbolistas que fueron de menos a mas [ESP-ENG] 5 Players who went from less to more.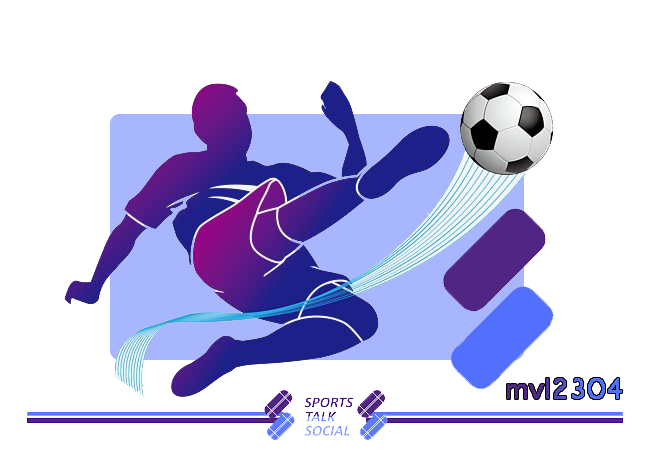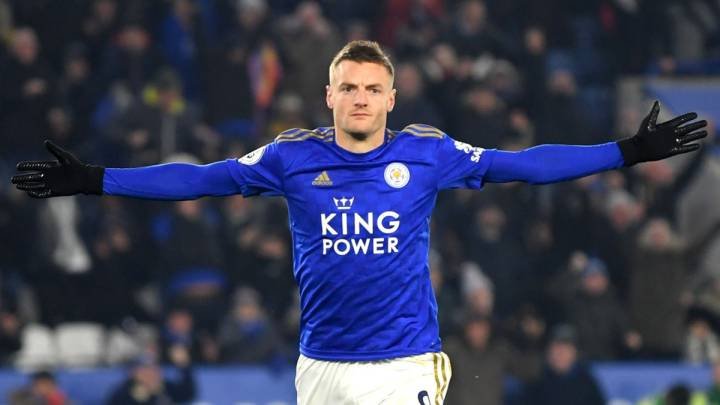 Fuente - Source
Epañol
5 Futbolistas que fueron de menos a mas.
English
5 Players who went from less to more.
Como lo mencione en mi post anterior, hay jugadores que desde muy jovenes prometen muchisimo y terminan siendo un fracaso, pero el dia de hoy les traigo todo lo contrario, esta vez les traigo cinco jugadores que en sus inicios no eran muy conocidos y no se les tenia muchas esperanzas pero conforme fue pasando el tiempo, se convirtio en un jugador excelente y en algunos casos, de los mejores del mundo, asi que sin mas espero que les guste esta nueva idea y comenzamos.
As I mentioned in my previous post, sometimes there are players that from very young promise a lot and with the time, they end up being a failure because they do not reach their potential, but today I bring you the opposite, this time I bring you five players that in their beginnings were not well known and did not have high hopes but as time went by, became an excellent player and in some cases, one of the best in the world, so without further ado I hope you like this new idea and we begin.

Jamie Vardy (Sheffield, UK, 1987)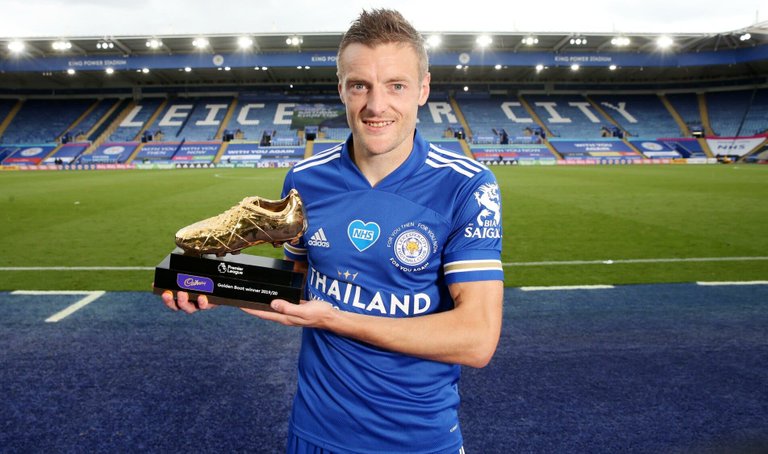 Fuente - Source
Jamie es un futbolista que pasó de ser un deconocido a uno de los mejores delanteros del mundo, a los 16 años fue fichado por el Stocksbridge, un equipo amateur en el que jugó durante siete temporadas, hasta la temporada 2010/2011 cuando lo fichó el Halifax Town, al año siguiente fue traspasado al Fleetwood Town donde marcó 31 goles en 36 partidos en la cuarta quinta inglesa, que le valieron el ascenso a la cuarta division, en Mayo del 2012 lo ficha el Leicester a cambio de 1 millón de euros, cuando tenia ya 25 años y su pase parecia que iba a ser un fracaso, su primera temporada fue muy gris, solo marcó 4 goles en 26 partidos pero el entrenador le dio confianza y en su siguiente temporada empezó su explosion, 17 goles en 36 partidos ayudaron al Leicester a subir a la maxima division de aquel pais, en la 14/15 logró mantener la categoria con 5 goles en 34 partidos y a la temporada siguiente llegaria su zenit, cuando Claudio Ranieri llegó al banquillo y con sus 26 goles y 8 asistencias salió campeon con el Leicester, un gran ejemplo de un jugador persistente y que explotó todo su potencial de un dia para otro, hoy en dia se mantiene en el Leicester como uno de los mejores delanteros de la Premier League.
Jamie is a footballer who went from being an unknown to one of the best strikers in the world, at the age of 16 he was signed by Stocksbridge, an amateur team where he played for seven seasons, until the 2010/2011 season when he was signed by Halifax Town, the following year he was transferred to Fleetwood Town where he scored 31 goals in 36 games in the English fourth fifth division, which earned him promotion to the fourth division, in May 2012 he was signed by Leicester in exchange for 1 million euros, when he was already 25 years old and his pass seemed that it would be a failure, his first season was very gray, he only scored 4 goals in 26 games but the coach gave him confidence and in his next season he started his explosion, 17 goals in 36 games helped Leicester to climb to the top division of that country, in 14/15 he managed to keep the category with 5 goals in 34 games and the following season he would reach his zenith, when Claudio Ranieri came to the bench and with his 26 goals and 8 assists came out champion with Leicester, a great example of a persistent player who exploited his full potential from one day to another, today remains at Leicester as one of the best strikers in the Premier League.

Luca Toni (Pavullo nel Frignano, Italy, 1977)

Fuente - Source
Luca Toni empezó su carrera sin ser una gran promesa en el año 1994 en el Modena donde estuvo por dos temporadas y anotó solo 8 goles, desde ahi hasta el año 2003 pasó por 7 equipos en los que no logró destacar mucho, hasta que en el 2003 llegó al Palermo, donde jugó 83 partidos y marcó 51 goles llevandolos de nuevo a la Serie A, en el 2005, ya con 28 años lo ficha la Fiorentina, donde empezó su explosion en el futbol ya que tendria un año de ensueño, 31 goles en la Serie A le valieron para ser la Bota de Oro de Europa y ademas clasificó a su equipo a la Champions, y si esto no es suficiente, fue convocado a la Copa del Mundo de Alemania 2006 y salió campeon con Italia, con 30 años lo ficha el Bayern y la vuelve a romper, marcando 58 goles en 99 partidos, desde ahi empezo a tener temporadas regulares hasta el año 2013 que fichó por el Hellas Verona, donde jugó tres temporadas, jugó 100 partidos y marcó 51 goles, donde terminaria poniendole fin a su exitosa pero tardia carrera.
Luca Toni began his career without being a great promise in 1994 in Modena where he was for two seasons and scored only 8 goals, from there until 2003 he went through 7 teams in which he failed to highlight much, until in 2003 he arrived at Palermo, where he played 83 games and scored 51 goals taking them back to Serie A, in 2005, already 28 years old he signed with Fiorentina, where he began his explosion in soccer as he would have a dream year, 31 goals in Serie A earned him the Golden Shoe of Europe and also qualified his team to the Champions League, and if this is not enough, he was called to the 2006 World Cup in Germany and was champion with Italy, with 30 years old he was signed by Bayern and broke again, scoring 58 goals in 99 games, from there he began to have regular seasons until 2013 when he signed for Hellas Verona, where he played three seasons, played 100 games and scored 51 goals, where he would end up putting an end to his successful but late career.

Didier Drogba (Abiyán, Costa de Marfil, 1978)
Drogba no destacó tanto en las inferiores y no fue considerado como una promesa, empezó a jugar al futbol en el Levallois SC de la tercera division de Francia, donde jugó 11 partidos y marcó dos goles, de ahi pasó al Le Mans de Francia, donde estuvo cuatro temporadas, jugó 72 partidos y marcó 15 goles, para el año 2001 Didier tenia ya 23 años y cerca de haber jugado 100 partidos como profesional, solo habia marcado 17 goles, numeros muy malos para un delantero, fichó por el EA Guingamp de Francia y en dos temporadas jugó 50 partidos y marcó 24 goles, lo que provocó que en la 2003/2004 lo fichara el Olympique de Marsella, donde seria el nueve titular, jugó 55 partidos y marcó 32 goles, ahi empezó a convertirse en una estrella mundial, lo fichó el Chelsea, sus primeras temporadas fueron bastante modestas pero en el 2006 y ya con 28 años empezó su auge donde se convirtió en una leyenda del club, jugó 341 partidos y marcó 164 goles, ademas de ganar todo lo que se podia ganar con ese equipo, despues pasó por varios equipos donde no logró mucho mas hasta que se terminó retirando en el año 2018.
Drogba did not stand out so much in the youth and was not considered as a promise, he started playing soccer in Levallois SC of the third division of France, where he played 11 games and scored two goals, from there he went to Le Mans of France, where he spent four seasons, He played 72 games and scored 15 goals, by the year 2001 Didier was already 23 years old and close to have played 100 games as a professional, he had only scored 17 goals, very bad numbers for a striker, he signed for EA Guingamp of France and in two seasons he played 50 games and scored 24 goals, which caused that in 2003/2004 he was signed by Olympique de Marseille, where he would be the nine starter, he played 55 games and scored 32 goals, there he began to become a world star, he was signed by Chelsea, his first seasons were quite modest but in 2006 and already with 28 years old he began his peak where he became a legend of the club, he played 341 games and scored 164 goals, besides winning everything that could be won with that team, then he went through several teams where he did not achieve much more until he ended up retiring in 2018.

Miroslav Klose (Opole, Polonia,1978)
La carrera profesional de este talentoso jugador empezó en 1998 cuando tenia 20 años, en el Kaiserslautern y en la 01/02 casi termina como lider goleador con 16 goles, en el 2002 tuvo un excelente mundial en Corea y en el 2004 fichó por el Werder Bremen donde estuvo hasta el año 2007, cuando ya tenia 29 años, y dio ahi el gran salto al estrelllato al fichar por el Bayern Munich donde empezó a ganar sus primeros y unicos titulos titulos como profesional hasta ese momento, jugó alli hasta el año 2011 cuando se marchó a la Lazio en la que estuvo hasta el año 2016, en el 2014, con 36 años, se convirtio en el maximo goleador de los Mundiales tras superar la marca de Ronaldo en la muy recordada semifinal contra Brasil en la que Alemania marcó 7 goles. En total en su carrera jugó 780 partidos y marcó 280 goles, que son numeros bastantes bajos y es que su mejor version se vió siempre en la seleccion alemana, donde jugó 137 partidos y marcó 71 goles, 16 de esos en mundiales.
The professional career of this talented player began in 1998 when he was 20 years old, in Kaiserslautern and in the 01/02 almost finished as leading scorer with 16 goals, in 2002 he had an excellent World Cup in Korea but remained in his team, and in 2004 he signed for Werder Bremen where he stayed until 2007, after having played the World Cup in Germany and emerge as one of the best strikers in the national team, when he was already 29 years old, He played there until 2011 when he moved to Lazio where he stayed until 2016 and make history with they, in 2014, at the age of 36, he became the top scorer of the World Cup after surpassing Ronaldo's record in the well-remembered semi-final against Brazil in which Germany scored 7 goals. In total in his career he played 780 games and scored 280 goals, which are quite low numbers and is that his best version was always seen in the German national team, where he played 137 games and scored 71 goals, 16 of those in World Cups.

Mario Mandžukić (Slavonski Brod, Croacia, 1986)
Nadie duda de la calidad de este delantero croata, pero la realidad es que explotó bastante tarde, Mandžukić empezó su carrera en el N. K. Marsonia de Croacia, de ahi paso por varios equipos de su pais donde no logró destacar hasta el año 2007 que lo ficha el Dinamo Zagreb, el equipo mas grande de su pais, en el que empezó a motrar destellos de su calidad, en el 2010 ficha por el Wolfsburgo, donde da un claro salto de calidad pero aun no era un delantero elite ni mucho menos, pero a base de goles se ganó un lugar en el Bayern Munich, que lo fichó en el año 2012, ya con 26 años y donde le llegó el exito, al salir campeon de multiples torneos incluida la UEFA Champions League. Su buen nivel continuo en sus siguientes equipos, el Atletico de Madrid y la Juventus, donde llegó y perdió dos finales de Champions y desde ese año 2012 empezó a tener grande temporadas, hasta el año anterior que tuvo un paso fugaz por el Milan y actualmente se encuentra sin equipo, un jugador muy potente pero que explotó su nivel bastante tarde.
Nobody doubts the quality of this striker, but the reality is that he exploded quite late, Mandžukić began his career in the N. K. Marsonia of Croatia. Marsonia of Croatia, from there he went through several teams in his country where he failed to stand out until 2007 when he was signed by Dinamo Zagreb, the biggest team in his country, where he began to show flashes of his quality, in 2010 he signed for Wolfsburg, In 2010 he signed for Wolfsburg, where he gave a clear leap in quality but he was not yet an elite striker, but with goals he earned a place in Bayern Munich, who signed him in 2012, when he was already 26 years old and where he achieved success, winning multiple tournaments including the UEFA Champions League. His good level continued in his next teams, Atletico and Juventus, where he arrived and lost two Champions League finals and since 2012 he began to have great seasons, until the year 2020 he had a fleeting passage through Milan and is currently without a team, a great player but who exploited his level quite late.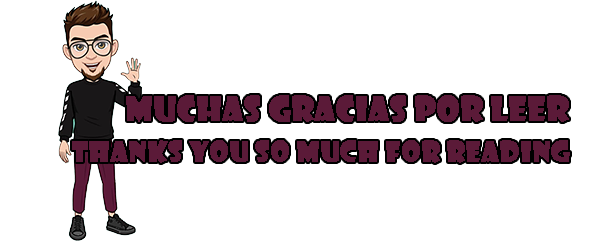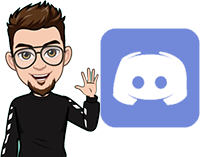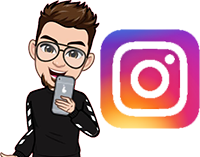 ---
---