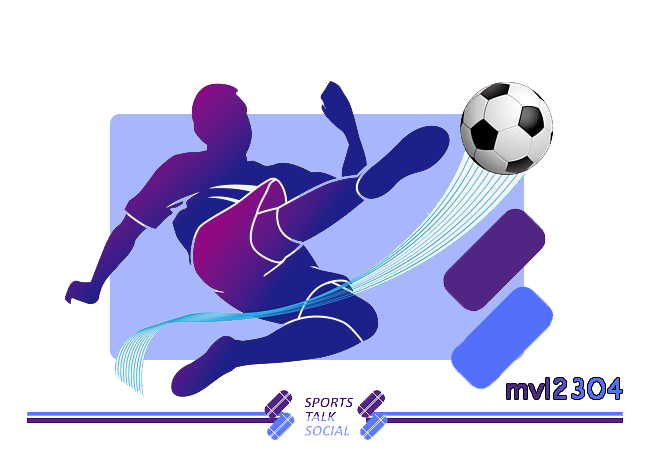 Juan Arango, el poeta de la zurda / Juan Arango, the left-handed poet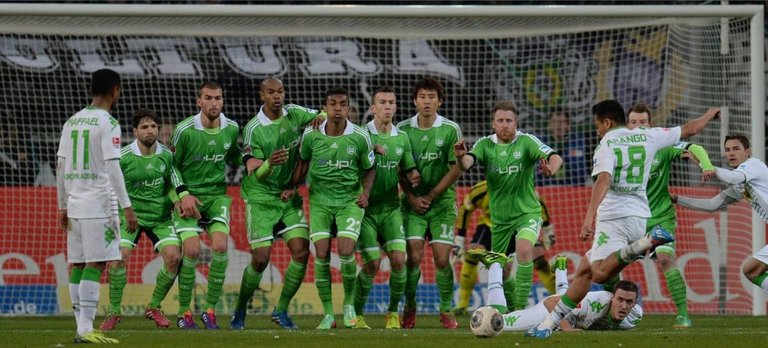 Fuente / Source
Juan Fernando Arango Sáenz nació en Maracay, estado Aragua, Venezuela, el 16 de mayo del año 1980. Es el mayor de tres hermanos, tiene descendencia colombiana gracias a sus padres, que llegaron al país en 1979, empezó a jugar fútbol a los seis años en el núcleo de la UCV en Maracay, a los 14 años decidió dedicarse al fútbol y se unió al sub-20 de la UCV, cuando tenia 16 años ya formaba parte del primer equipo.
Juan Fernando Arango Sáenz was born in Maracay, Aragua state, Venezuela, on May 16, 1980. He is the oldest of three siblings, has Colombian descent thanks to his parents, who arrived in the country in 1979, he started playing soccer at six Years in the nucleus of the UCV in Maracay, at the age of 14 he decided to dedicate himself to football and joined the U-20 of the UCV, when he was 16 he was already part of the first team.

Con 17 años, en 1997, debuta como profesional en el Nueva Cadiz Fútbol Club de Cumaná en la segunda división de Venezuela, de la mano del técnico Cesar Farias, se convirtió en el goleador de aquel equipo, marcando 12 goles y logró el ascenso a la primera división, pero abandonaría al club para fichar por el Caracas FC, club con el que debutaría en primera división, ese mismo año fue llamado a la selección nacional por el técnico José Omar Pastoriza, con el Caracas solo jugó seis meses, pues fue traspasado al CDF Monterrey, de la primera división mexicana.
When he's 17, in 1997, he made his professional debut at the Nueva Cadiz Futbol Club de Cumaná in the second division of Venezuela, under the guidance of coach Cesar Farias, he became the top scorer for that team, scoring 12 goals and achieved promotion to the first division, but he would leave the club to sign for Caracas FC, a club with which he debuted in the first division, that same year he was called up to the national team by coach José Omar Pastoriza, with Caracas he only played six months, as it was transferred to CDF Monterrey, of the first Mexican division.

CDF Monterrey / Pachuca / Puebla.
Llegó al Monterrey como pedido expreso del técnico Benito Floro, en el año 2001 junto a Jesús Arellano y Antonio De Nigris, gracias al buen nivel que mostraba en el medio campo fue ascendido al primer equipo, convirtiéndose en el tercer mejor extranjero de aquel torneo, Arango formó parte de un muy buen medio campo en el que tuvo la labor de ser el 10 y a pesar de que hizo muy buen su trabajo, no logró levantar ningún titulo, un año mas tarde fue cedido al Pachuca, debutó allí el 13 de marzo de 2002 en la Copa de Campeones de la CONCACAF, como titular, y marcó su primer gol el 27 de marzo, terminaría ganando aquel torneo, en el que logró marcar un hat trick y fue uno de los mejores jugadores del campeonato, luego de eso tendría un paso fugaz por el Puebla FC, donde tuvo unos buenos números que le hicieron dar el salto a Europa, cuando tenia 24 años, fue traspasado al RCD Mallorca.
He arrived at Monterrey at the express request of coach Benito Floro, in 2001 together with Jesús Arellano and Antonio De Nigris, thanks to the good level he showed in the midfield he was promoted to the first team, becoming the third best foreigner in that tournament, Arango was part of a very good midfield in which he had the task of being the 10th and although he did his job very well, he failed to lift any title, a year later he was loaned to Pachuca, he debuted there on March 13 2002 in the CONCACAF Champions Cup, as a starter, and scored his first goal on March 27, he would end up winning that tournament, in which he managed to score a hat trick and was one of the best players in the championship, after that He would have a fleeting passage through Puebla FC, where he had good numbers that made him jump to Europe, when he was 24 years old, he was transferred to RCD Mallorca.

RCD Mallorca.
Benito Floro, el técnico que lo pidió en Pachuca, fue el mismo que lo llevó al Mallorca en Junio de 2004, esa temporada marcó 6 goles y en la 2005/2006 empezó a vestir su famoso dorsal 18, esa temporada marcó 11 goles convirtiéndose en el máximo goleador de su equipo esa temporada, ademas marcó el que fue elegido como el segundo mejor gol de la temporada y que estuvo entre los candidatos al gol del siglo XXI, en Marzo de 2005 tuvo una lesión ocasionada por Javi Navarro, jugador del Sevilla para entonces, que le propino un fuerte codazo que le provoco ingresar a terapia intensiva por un par de días tras sufrir una fractura de pómulo y sufrir convulsiones, a pesar del peligro, un par de semanas después el jugador volvería a las canchas.
Benito Floro, the technician who requested it in Pachuca, was the same one who took him to Mallorca in June 2004, that season he scored 6 goals and in 2005/2006 he began to wear his famous number 18, that season he scored 11 goals becoming the top scorer of his team that season, he also scored the one that was chosen as the second best goal of the season and that was among the candidates for the goal of the 21st century, in March 2005 he had an injury caused by Javi Navarro, Sevilla player By then, he gave him a strong elbow that caused him to enter intensive care for a couple of days after suffering a broken cheekbone and suffering seizures, despite the danger, a couple of weeks later the player would return to the courts.
---
El 11 de marzo de 2007 jugó su partido numero 100 con el Mallorca y el 2 de enero de 2008 marcó su primer gol en la Copa Del Rey, de tiro libre ante el Osasuna y en Abril de ese año, se convirtió en el primer jugador del RCD Mallorca en conseguir marcar dos Hat Tricks, estuvo en la cancha como titular el 30 de marzo de 2008 cuando Mallorca consiguió su primera victoria contra el Valencia en Mestalla, superó su propia marca personal y culminó la temporada con 12 goles y con el Mallorca asegurando su permanencia, en esa temporada 2008 es nombrado capitán del equipo y en esa pretemporada levantó títulos no oficiales con el club, en el verano de 2009, fue traspasado al Borussia Mönchengladbach, equipo donde iba a mostrar quizás su mejor versión como futbolista.
On March 11, 2007 he played his 100th game with Mallorca and on January 2, 2008 he scored his first goal in the Copa Del Rey, from a free kick against Osasuna and in April of that year, he became the first player of RCD Mallorca to score two Hat Tricks, he was on the court as a starter on March 30, 2008 when Mallorca achieved his first victory against Valencia at the Mestalla, surpassed his own personal best and ended the season with 12 goals and with Mallorca ensuring his permanence, in that 2008 season he was appointed captain of the team and in that preseason he raised unofficial titles with the club, in the summer of 2009, he was transferred to Borussia Mönchengladbach, a team where he was going to perhaps show his best version as a footballer.

Borussia Mönchengladbach.
3.6 millones de euros pagó el equipo alemán por el venezolano, que en su primera temporada preocupó pues tuvo una cuota goleadora muy baja, solo 3 goles en 36 partidos, pero fue el líder del equipo en asistencias con 10, y fue nuevamente elegido capitán. En la 2010/2011 marcó 4 goles y dio 6 asistencias en 22 encuentros y para la 2011/2012 fue el estandarte del club, cuando los llevó a un cuarto lugar que significó la clasificación a la UEFA Champions League, fue el líder del torneo en asistencias con 17 y el máximo cobrador de tiros libres del torneo, ademas marcó seis goles, fue elegido el mejor jugador del Borussia ese año y los directivos del club lo respaldaron siempre, sobre todo Rainer Bonhof, quien lo puso a la altura de Günter Netzer, considerado como uno de los mejores pasadores de la historia del fútbol y una leyenda del club, Arango amplió su contrato hasta el 2014, año en el que abandonaría al equipo, en esa ultima temporada marcó 7 goles y culminó en la sexta posición, dejándolos en la fase previa de la UEFA Champions League. Fue aqui donde se vio su mejor versión como jugador, fue elogiado por muchas grandes personalidades del deporte, muy recordado aquello dicho por Marco Reus, que se llamó a si mismo aprendiz del venezolano:
Arango para mí, es como un maestro. Aprendí mucho jugando a su lado.

Marco Reus
The German team paid 3.6 million euros for the Venezuelan, who in his first season was a concern because he had a very low scoring quota, only 3 goals in 36 games, but he was the team leader in assists with 10, and was again elected captain. In 2010/2011 he scored 4 goals and gave 6 assists in 22 games and for 2011/2012 he was the banner of the club, when he took them to a fourth place that meant qualification for the UEFA Champions League, he was the leader of the tournament in assists with 17 and the highest free-throw collector of the tournament, he also scored six goals, he was elected the best Borussia player that year and the club managers always supported him, especially Rainer Bonhof, who put him at the level of Günter Netzer , considered one of the best passers in the history of football and a club legend, Arango extended his contract until 2014, the year in which he would leave the team, in that last season he scored 7 goals and finished in sixth position, leaving them in the previous phase of the UEFA Champions League. It was here where the best version of him as a player was seen, he was praised by many great sports personalities, very remembered what Marco Reus said, who called himself an apprentice of the Venezuelan:
Arango for me, he is like a teacher. I learned a lot playing next to him.

Marco Reus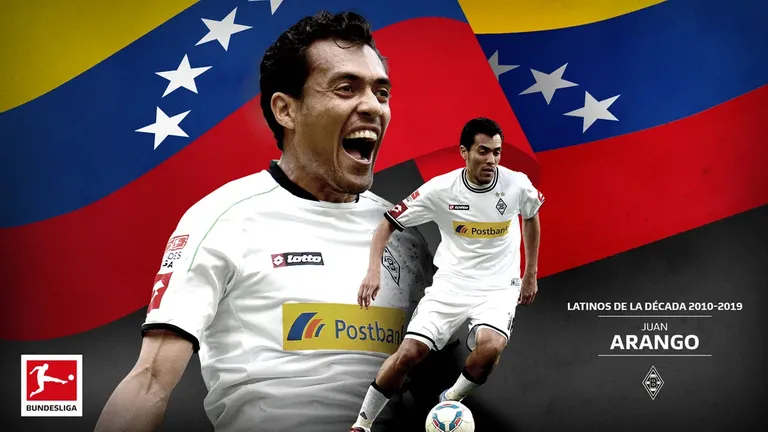 Fuente / Source

Club Tijuana.
En el año 2014 el nativo de Maracay pasó a formar parte del equipo mexicano, de la mano de Cesar Farias, el técnico que le había hecho debutar como futbolista, registró buenos números y siguió siendo un líder en el mediocampo, a pesar de que sus capacidades físicas ya se veían mermadas por su edad, en la mente de todos los que vimos ese momento quedará la imagen del momento en que cambió camiseta con Ronaldinho en un partido entre el Queretaro y el Tijuana, en el año 2015 se vio envuelto en polémica tras haber mordido en el hombro a un jugador del Monterrey, la comisión disciplinaria le sancionó por dos partidos. En total jugó 46 partidos en Tijuana, donde marcó 12 goles y dio 10 asistencias.
In 2014, the Maracay native became part of the Mexican team, led by Cesar Farias, the coach who had made him debut as a footballer, recorded good numbers and continued to be a leader in the midfield, despite the fact that his Physical capacities were already diminished by his age, in the minds of all of us who saw that moment will remain the image of the moment when he changed shirt with Ronaldinho in a match between Queretaro and Tijuana, in 2015 he was involved in controversy after having bitten a Monterrey player on the shoulder, the disciplinary commission sanctioned him for two games. In total he played 46 games in Tijuana, where he scored 12 goals and gave 10 assists.

New York Cosmos / Zulia FC.
El 28 de enero de 2016 se anunció su fichaje por el equipo de la NASL (North American Soccer League) y debutó el 3 de abril de la mano del técnico venezolano Giovanni Savarese con una victoria contra el Ottawa Fury Football Club por 3-0, 2 de ellos fueron de Arango, en 30 partidos marcó 22 goles y levantó el titulo de liga con el equipo estadounidense, el 29 de diciembre es fichado por el Zulia FC con un contrato de seis meses debido a problemas económicos de su club anterior, disputa un semestre con el equipo venezolano en la primera división, en la que juega 21 partidos, marca 4 goles y da 7 asistencias, entonces regresa al New York Cosmos, club donde acabaría dando fin a su carrera como futbolista. Ganó dos títulos nacionales, la Segunda División de Venezuela con el Nueva Cádiz FC y la North American Soccer League con el New York Cosmos, ademas de la Concacaf Liga Campeones con el Pachuca, en lo individual, ganó muchos galardones siendo de los mas importantes el de mejor cobrador de tiros libres de Europa por Worldsoccer en el 2013, mejor jugador latinoamericano de la 2011/2012 en la bundesliga y el Futbolista actualmente en activo más popular del mundo en el año 2012 (Sudamérica y Mundo) por la IFFHS.
On January 28, 2016, his signing for the NASL (North American Soccer League) team was announced and he made his debut on April 3 under the guidance of Venezuelan coach Giovanni Savarese with a 3-0 victory against Ottawa Fury Football Club. 2 of them were from Arango, in 30 games he scored 22 goals and lifted the league title with the US team, on December 29 he is signed by Zulia FC with a six-month contract due to financial problems at his previous club, dispute a semester with the Venezuelan team in the first division, in which he played 21 games, scored 4 goals and gave 7 assists, then returned to the New York Cosmos, a club where he would end his career as a footballer. He won two national titles, the Second Division of Venezuela with Nueva Cádiz FC and the North American Soccer League with New York Cosmos, in addition to the Concacaf Champions League with Pachuca, individually, he won many awards, the most important being the Best free-throw collector in Europe by Worldsoccer in 2013, best Latin American player in 2011/2012 in the bundesliga and the most popular footballer currently active in the world in 2012 (South America and World) by the IFFHS.

Seleccion Nacional / National Team.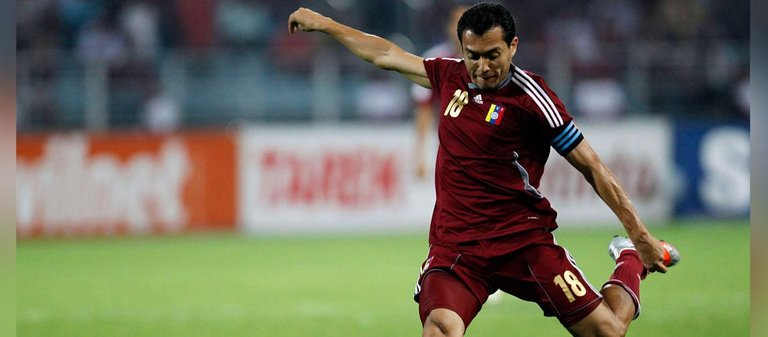 Fuente / Source
Arango fue para la selección venezolana lo que fue Pelé para Brasil, o Maradona para Argentina, un autentico ídolo, simplemente no hay un seguidor del fútbol venezolano que no sienta empata por Arango, estuvo presente en los mejores momentos de nuestra selección y fue el capitán de cada uno de ellos, por eso y mas, Arango es considerado el mejor jugador de fútbol de la historia de Venezuela, y lo es, hasta ahora, sin ninguna duda. Debutó con la selección en un amistoso contra el 11 de la liga Danesa y su debut en eliminatorias vino en el año 2000 contra Ecuador, un 29 de marzo, durante el ciclo como seleccionador nacional de Cesar Farias fue elegido capitán de la selección y en 2012 se convirtió en el cuarto jugador que marca goles en cuatro eliminatorias mundialistas distintas, en algún momento se convirtió en el máximo goleador de la selección junto a Giancarlo Maldonado, con 22 goles, y actualmente es el jugador con mas partidos con la vinotinto, un total de 127. Participó en seis ediciones de la Copa America, siendo muy recordado el histórico cuarto lugar obtenido en Argentina 2011, y también disputó cuatro eliminatorias mundialistas, siendo el mejor resultado, el sexto lugar obtenido en la de Brasil 2014, en total en su carrera jugó 892 partidos, marcó 213 goles y dio 194 asistencias. Muy recordado por su control en el mediocampo, sus pases de gol y su enorme talento con los tiros libres, debajo les adjunto un vídeo con sus goles, para que disfruten, un placer haberles traído esta biografía, un saludo a todos.
Arango was for the Venezuelan team what Pelé was for Brazil, or Maradona for Argentina, a true idol, there is simply not a fan of Venezuelan football who does not feel empathy for Arango, he was present in the best moments of our team and was the captain of each one of them, for that and more, Arango is considered the best soccer player in the history of Venezuela, and he is, until now, without any doubt. He made his debut with the national team in a friendly against 11 of the Danish league and his debut in qualifying came in 2000 against Ecuador, on March 29, during the cycle as Cesar Farias' national coach he was elected captain of the team and in 2012 he became the fourth player to score goals in four different World Cup qualifying rounds, at some point he became the top scorer of the national team together with Giancarlo Maldonado, with 22 goals, and is currently the player with the most matches with the vinotinto, a total out of 127. He participated in six editions of the Copa America, being well remembered the historic fourth place obtained in Argentina 2011, and also played four World Cup qualifying rounds, the best result being the sixth place obtained in Brazil 2014, in total in his career played 892 games, scored 213 goals and gave 194 assists. Much remembered for his control in the midfield, his goal passes and his enormous talent with free kicks, below I attach a video with his goals, for you to enjoy, a pleasure to have brought you this biography, greetings to all.
---