Setting things straight
After the disappointing draw of Belgium in and against Czech Republic, the Red Devils had to handle loads of bad press. As number one in the FIFA ranking, more is expected of this squad. Belgium didn't deserve more in Prague, and it could have even had lost. So tonight, I am sure the players will be fired up to set things straight. I expect a smashing victory against a poor opponent. Sad for Belarus, but the Belgians will run over them like a bunch of mad men tonight. At least, that is what I am hoping for.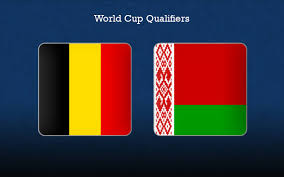 We'll see! Will you be watching?
Sincerely,
Pele23