JUV and PSG tokens are listed in Binance today. They are the are the first ever tokens of football clubs listed on the biggest exchange, Binance. This like a "revolution" of football world. The fans of Juventus and PSG may have their token now. They can use the tokens for football-related business of both clubs.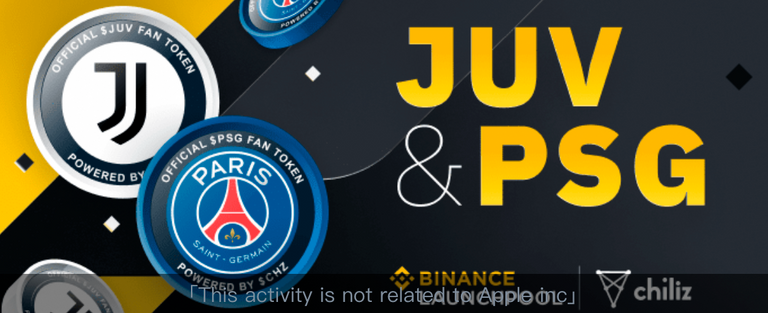 The listing information of both tokens are here, as mentioned by Binance.
Binance is excited to announce the 9th and 10th projects on Binance Launchpool - Juventus (JUV) and Paris Saint-Germain (PSG) Football Club Fan Tokens!
Users will be able to stake their BNB, BUSD and CHZ tokens into separate pools to farm JUV and PSG tokens over 30 days, with farming starting from 2020/12/15 0:00 AM (UTC).
Binance will then list JUV and PSG into the innovation zone at 2020/12/21 6:00 AM (UTC) and open trading with JUV/BTC, JUV/BUSD, JUV/USDT, PSG/BTC, PSG/BUSD and PSG/USDT trading pairs Binance
I purchased some of JUV tokens on Chiliz exchange before the token officially listed on Binance. The price of JUV and PSG tokens are flying now.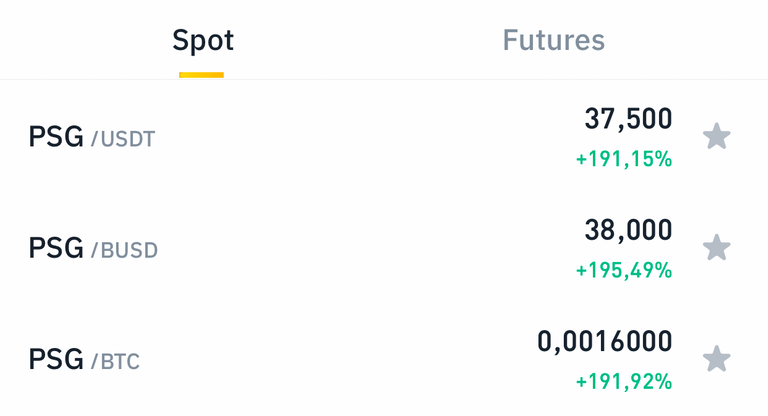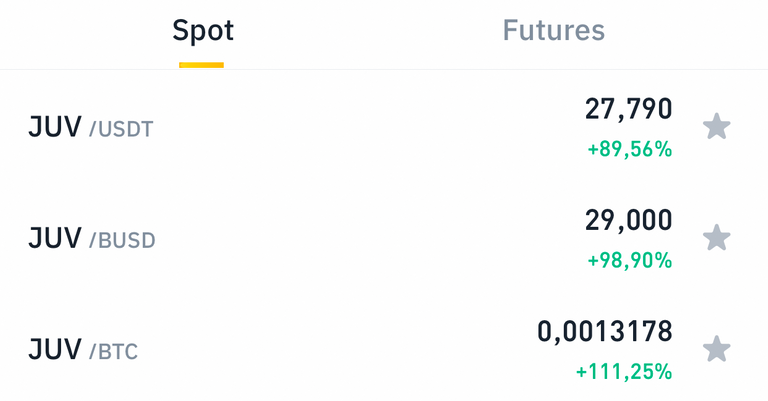 Hopefully, in the future SPORTS Token could be integrated to fan tokens of Sports clubs.