Liverpool was playing dominantly again Aston Villa and qualified for the fourth round of the FA Cup this season. This victory was a satisfying achievement for players, coaches and fans around the world. Liverpool is the strongest football team in the Premier League nowadays. I hope Liverpool would be able to win the FA Cup trophy this season. Liverpool came down with a line up of their best players, so they could beat Aston Villa easily.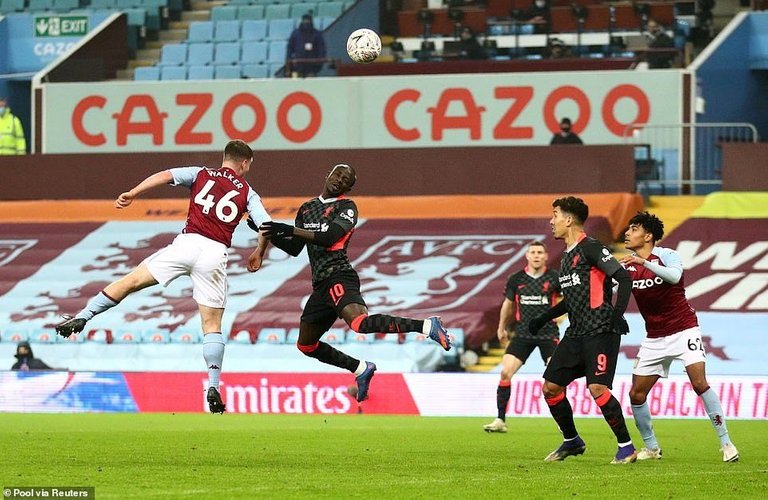 Source
Playing against Aston Villa, whose their line-up was academy players, Liverpool won 4-1 at Villa Park Stadium, the headquarters of Aston Villa. This victory brought Liverpool to the next round of the FA Cup. Indeed, when you think about it, it's a bit ironic because Liverpool beat the "kids", the young players of Aston Villa. However, Aston Villa was forced to field its young players because many of the main players and staff were infected with the corona virus (Covid-19).
Liverpool's victory with four goals scored by Sadio Mane, Wijnaldum and Mohammed Salah. Mane scored two goals, he is a good player. This big win is enough to make Liverpool go to the next round of FA Cup this season. I think Liverpool deserve to have it. Liverpool is a strong team, and the reigning champions of the Premier League. They are really craving for trophies.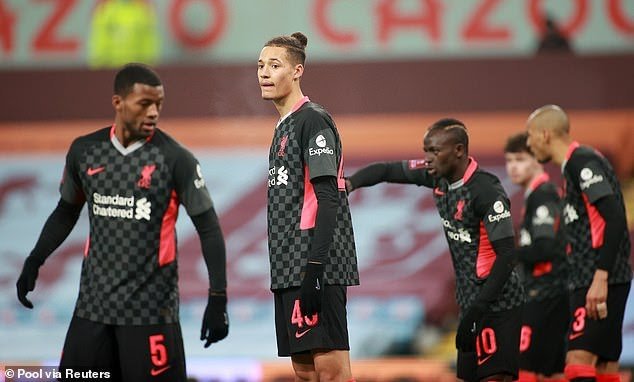 Source
It was a good game for Georginio Wijnaldum. He scored one goal. I think in the next round, he will play again. It's really good for him is he would be able to score in the next game. And I hope Mohammad Salah will also play and score some goals. Mohammed Salah is one of the best players of Liverpool. I really glad to watch when he play with Mane and Firmino. They are the three musketeers. I hope Salah may stay with Liverpool for several years more. And also Sadio Mane, I hope he could play for Liverpool for five years or more.
Aston Villa's Young Stars
However, the young Aston Villa players also deserve appreciation, because they were also initially able to keep up, by scoring an equalizer. The only goal for Villa was scored by Barry in the 41st minute.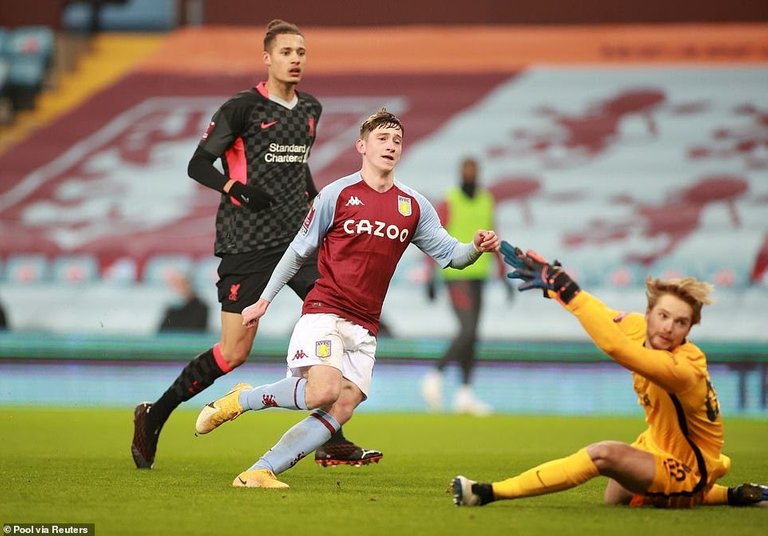 Source
The Villa academy players played quite well and never gave up even against Liverpool's star players. They are the future of Aston Villa. And I think we have to praise them.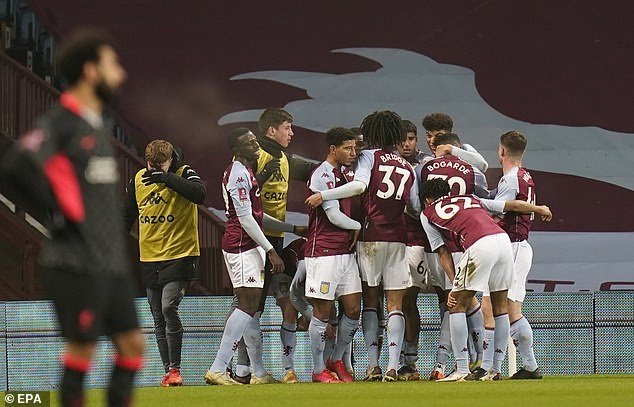 Source
I think we have to appreciate Aston Villa's young players. They have young blood with good skill of playing football. They only need minutes to play, then they will grow. I believe they were so grateful to play against Liverpool. They could show their skill and ability. Who know there were scouts to observe them played.
To Win FA Cup
I hope Liverpool may win the fourth round and strive to win the FA Cup this season. Although a number of defensive players were injured and they have had to rest for long periods, such as Virgil van Dijk, Joe Gomez. But Jurgen Klopp definitely has a solution and has a way to win every game. I believe Jurgen Klopp could handle it. He is one of genius man in football.