Today Man City play against Chelsea at Etihad Stadium for the premier league game. It's a warming up game before they face each other at the final of Champions League in Istanbul at late of May. I am watching the live broadcast of the match. Both teams are playing very well. The score is still equal 1-1. It's very tough game, they are deserved to play at the Champions League final.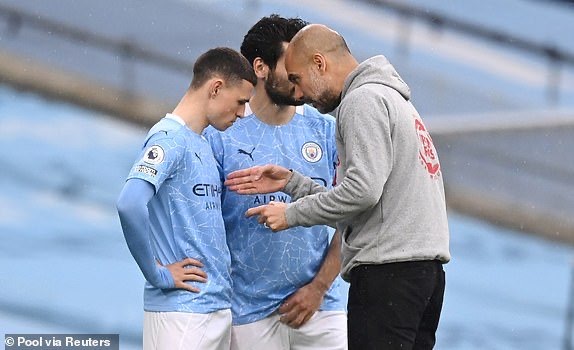 Source
Today Man City will win the Premier League trophy if they could beat Chelsea. If they play draw, they should play for another match to win the league. City now has collected 81 points, while Man United in the second place collected 67 points, with six more games to play.
For sure, Man City is deserved to win the league this season. But, it's better to win it as soon as possible as they will play in the Champions League final, so Pep Guardiola could rest some key players for the Champions League final to face Chelsea in Istanbul. It's all-english final!
UPDATE: Chelsea Won The Game 2-1
I am editing this post, as the final score of the game was 2-1 for Chelsea. The blues score two goal to beat the Citizens. It's big respect foe Tuchel. He is a great manager, as he has sent message for Man City to be more ready to play in Champions League final in Istanbul on May 30, 2021. I think Chelsea has a great quality to play against Man City in the final.