It's a bad day for Liverpool. They were lost 0-1 at St. Mary's Stadium, the home base of Southampton. In the previous post, I prayed for Liverpool to win the game. Unfortunately, The Reds must go home with zero point. It's not really good for Liverpool since Manchester United is just behind them. If Manchester United win the next match, then they will take over the top position of standings.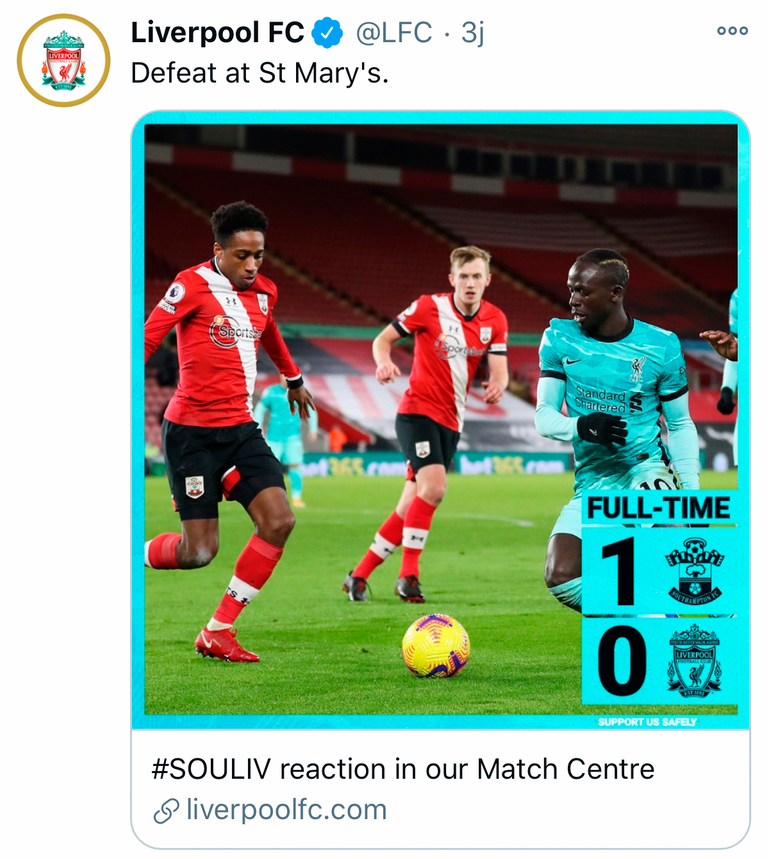 Nothing could be done by Liverpool players and manager but to accept the final score. The only thing they must is to win every single game in the future though it not easy. Everyone on The Reds side must get frustrated with the result at St. Mary's Stadium.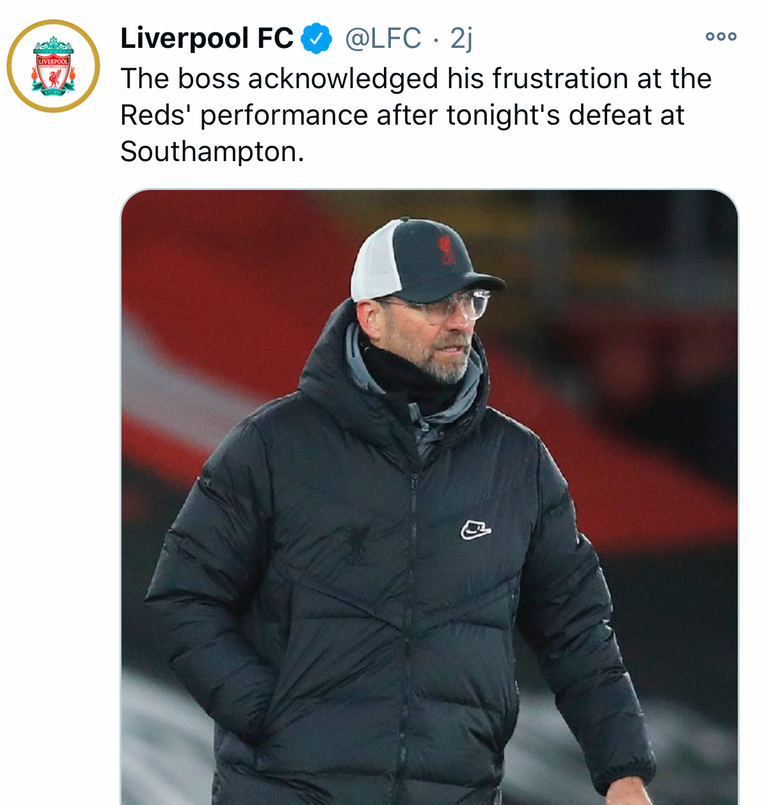 And you know why Jurgen Klopp will get more frustrated? Because Danny Ings scored for Southampton. He was former player of Liverpool.