As a fan of a club like the Merseyside Reds, you would always expect them to win or draw. Even if those two aren't being achieved, at least you expect them to put up a really good and impressive performance. It becomes very saddening and disappointing situation when they above are not forth coming. Liverpool FC have failed to take not even a point in their last three Premier league outings which were against Brighton, Manchester City and Leicester where they lost in 3-1 scoreline. What does this mean? Three losses in a row and this has caused them to move downwardly on the EPl table. Quite unfortunate!!
---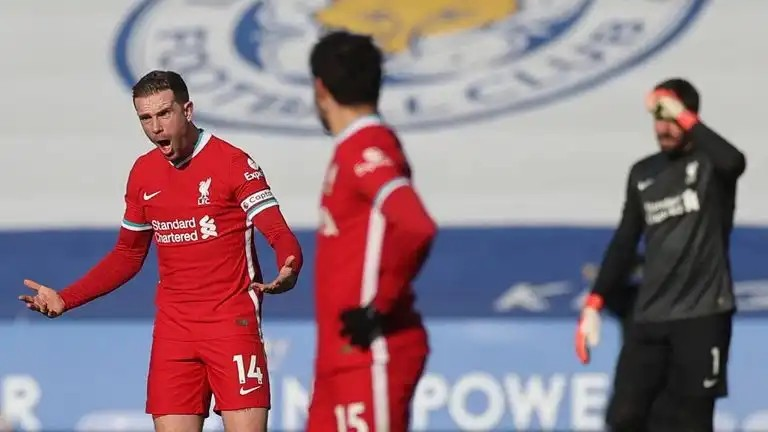 Source - Liverpool losing to Leicester
---
In the last 3-4 English Premier League campaigns, Liverpool FC have been performing exceptional well even when they didn't get to clinch the trophy except in 2020. In the 2020 season, Liverpool played so well that they won the league with a large margin and with a good number of games left. In consequence, in this 2021 season, Liverpool FC should be defending the English Premier League trophy but it appears they have been overpowered quite too soon and early.
---
However, at the start of the 2021 season, the Reds did so very well such that they topped the table for a very long period of time. From topping the table in the early days of the season, Liverpool is currently sitting at the 4th position. In a possible worst case scenario, they could be displaced to the 6th position should both Chelsea and Westham grab wins in their next game. Liverpool have played one game more than they duo has and they have only 40 points. On the other hand, Chelsea and West Ham have 39 points each. It really doesn't look good for Liverpool!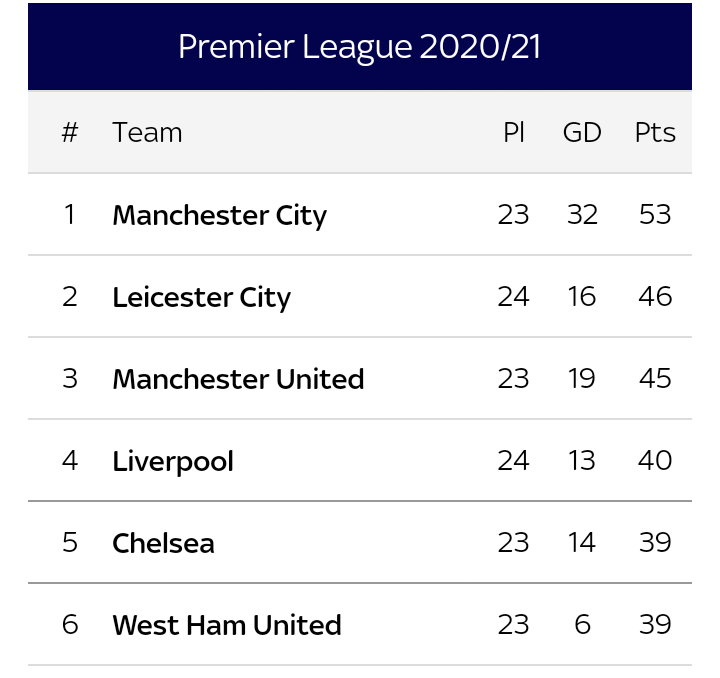 source
---
One may ask, what happened to Liverpool? Why the sudden loss of class and losses? Why the continued poor performances? To be candid, I cannot say with so much alacrity the 'why' but I think I know some factors that could be seen as contributory.
---
First and most renowned is, the too many critical injury cases. In the past of 2-3 years, Jurgen Klopp has enjoyed a no-injury case in the team. All key players have always been fit and active. This season has been a difficult and different one for the 'boss' as many of his key players have suffered both short-term and long-term injuries.
---
As a result of their injuries, a good number of them are still ruled out like Naby Keita, Virgil van Dijk, Joe Gomez, Fabinho, Joel Matip, Diogo Jota. Having these number of key players not playing has been a major problem for the team.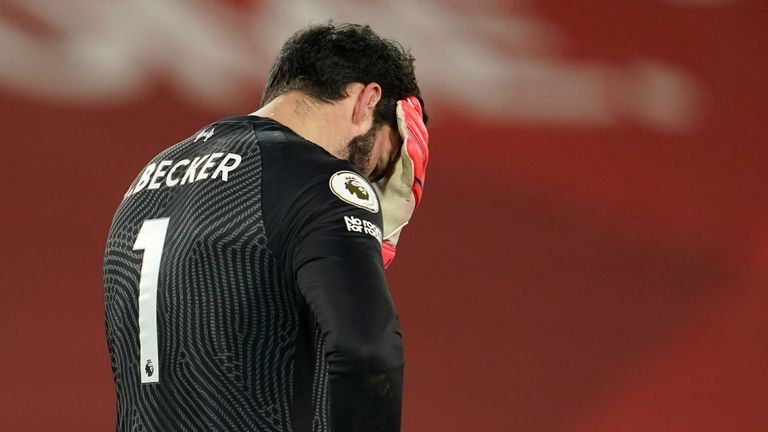 source: Liverpool defeated by Manchester City
Particularly, the defenders; their being sidelined has affected the team most as the defence line is now very weak and easily penetrated. Personally, miss Virgil and Gomez; they have been a very solid 5 and 6. I remember Virgil playing a full season without being taken on by any striker; always winning the ball or intercepting.
---
Another factor is the lack of the right mentality. Notice something with me, when Liverpool won the premier league and Champions League in 2020 and 2019 respectively, they had the winning mentality in all their clashes. Their actions, pattern of play, team spirit all showed that they were determined on winning and eventually, they won. But of recent, this winning mentality is missing and it appears they are just playing for playing sake. Yes! They have had many losses but they should dwell on that; they should go in to each game with a winning mentality regardless of the previous result. In the area, the coach should be held largely responsible.
---
Any Hope of Silverware for the REDS?
My biggest worry for Liverpool is the Champions League. Will they be able to scale through with this poor form? Will there be an improvement? I can't say but I'm worried for the worst. Liverpool have been eliminated in all their competitions including FA cup, Carling Cup and the EPL. Why include the premier league? They are currently very far from the top and Manchester City isn't a team of low repute. The only tournament Liverpool are left in now is the UEFA Champions League. Judging from their current form, I see a very slim chance of reaching the next round - quarter finals.
---
Liverpool take on RB Leipzig on Tuesday in the UEFA Champions League Round-of-16 but the Liverpool team doesn't look ready for this clash. It's going to be a tough game, I know. On Saturday 20th, Liverpool will be hosted by Everyone on Matchday 25. Whatever the case, I still believe in them (LFC) to turn things around.
Can Liverpool still win any trophy this football season?
A Liverpool Fan Writes!