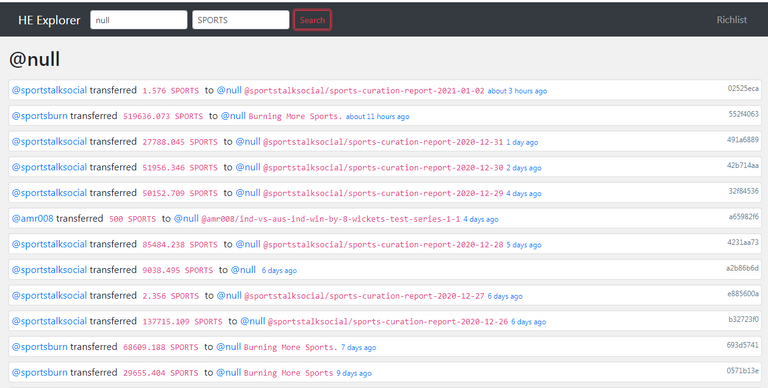 Minutes ago, it was exciting to see that @Sportsburn added over 500k SPORTS to @null account as published in this post and an be confirmed in the above screenshot. The Sportsburn account is only but 113 days but has contributed immensely to the health of the SPORTS token. Thanks to @Botefarm for taking the initiative for the good of the community. That's why you should give supports to his personal blogs.
510k SPORTS burnt is the biggest amount that account has sent to @null since its creation and this was possible because HIVE earned from the Sportsburn posts as well as SWAP.HIVE acquired from the sales of other Hive tokens earned were used to purchase additional SPORTS. Thus, this initiative serves the support of all SPORTS stakeholders. Head to Hive.vote and set @sportsburn as autovote in fanbase so more SPORTS can be burnt to reduce the supply.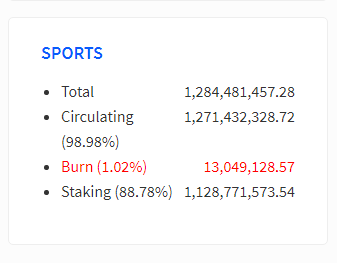 Already, as shown above, over 13 million SPORTS have been burnt and a good part of this is contributed by Sportsburn. it's time we engage activities that would help make the SPORTS token more healthier. Building supports at 0.0003 HIVE is a great efforts and if all hands are on deck, the support value may grow to 0.0005 HIVE level over the next 7 days.
I'm hopeful that other options that would encourage token hodlers to burn SPORTS would emerge. Maybe an airdrop of another token or possible a Hive upvote for promoted posts.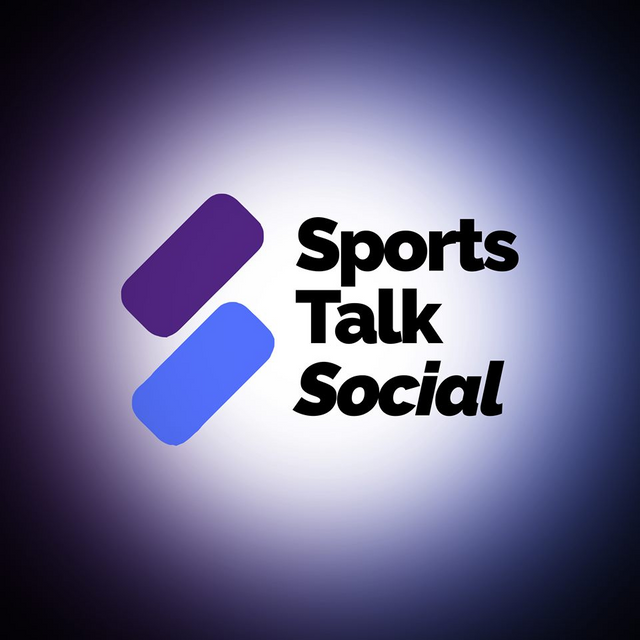 Let's keep an eye on the future of the SPORTS token as an upward price movement starts up early in 2021. By the time further features are added to the functionalities of the community to encourage engagement and onboarding, we anticipate a more robust growth.
You may join my SPORTS Curation Trail to maximize your SPORTS stake. With the trail, your stake of SPORTS would yield profits without your active involvement.