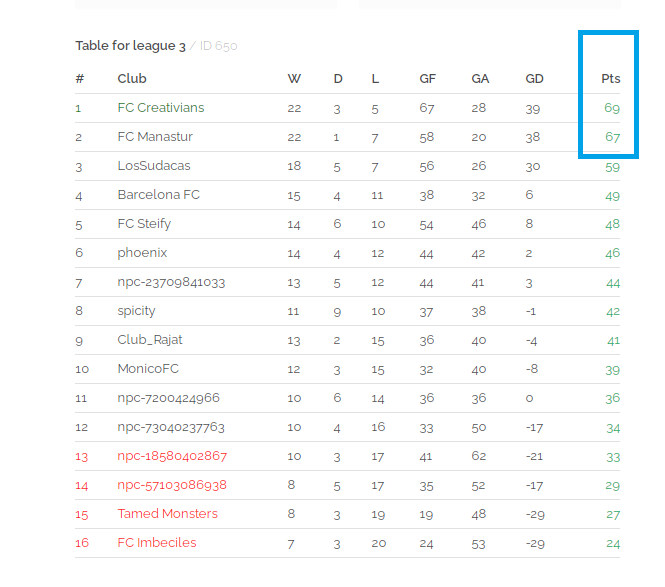 It was exciting yesterday to have finished first place on the Soccer table in the just concluded Season 15 of the Hive-based fantasy football game - Rabona. Though on league 3, it wasn't that an easy ride. FC Manastur almost gave me a heart attach each time I had to refresh the fixtures page to see my performance in the last match and the cumulative ranking of my team amongst other teams in the league.
Finishing with 69 points, 39 Goal difference was a huge stride. I won in all ramifications as far as the group was concerned
Highest number of wins
Lowest number of loss
Highest number of goals scored
Highest number of goal difference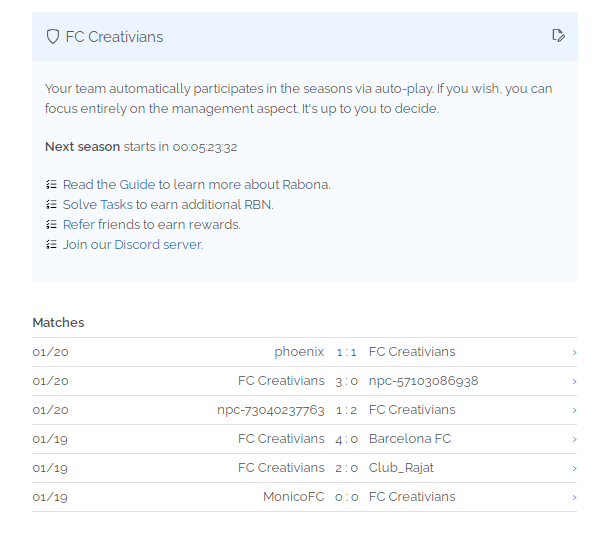 The performance of FC Creativians was encouraging and I just had to ensure I retained every player that was a part of the season. Over the last 15 seasons, my efforts has really been to improve upon my assets for the team so we could break even and make some fun profits from the game. Winning the league title amidst my reduced attention on players can only be fun.
The team had paraded a massive win in the last 5 matches to the close of the league and that was impressive. I'm looking forward to a better season 16.
Fantasy sport is merrier when played on the Hive blockchain. I anticipate a time when I'll play such games as this to earn SPORTS. It's sure getting closer.