Artistic Make up: Pink Skull

HELLO HIVE!
---
En esta oportunidad la inspiración surgió desde una calavera en tonos rosa. Para darle un estilo femenino a la muerte, lo que hace un diseño perfecto para lucir en Halloween
This time the inspiration came from a skull in pink tones. To give a feminine style to death, which makes a perfect design to wear on Halloween.
---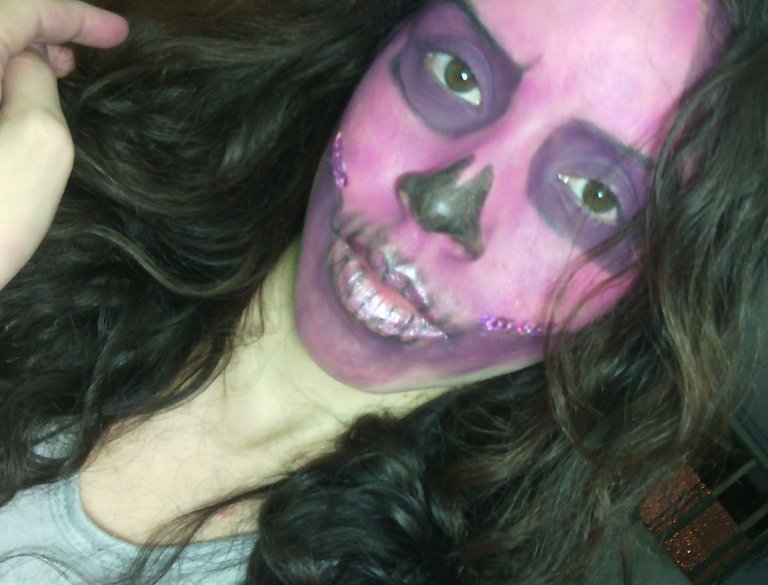 ---
Proceso | Process
---
Se inicia el maquillaje aplicando base de maquillaje en el rostro.
The make-up is started by applying foundation on the face.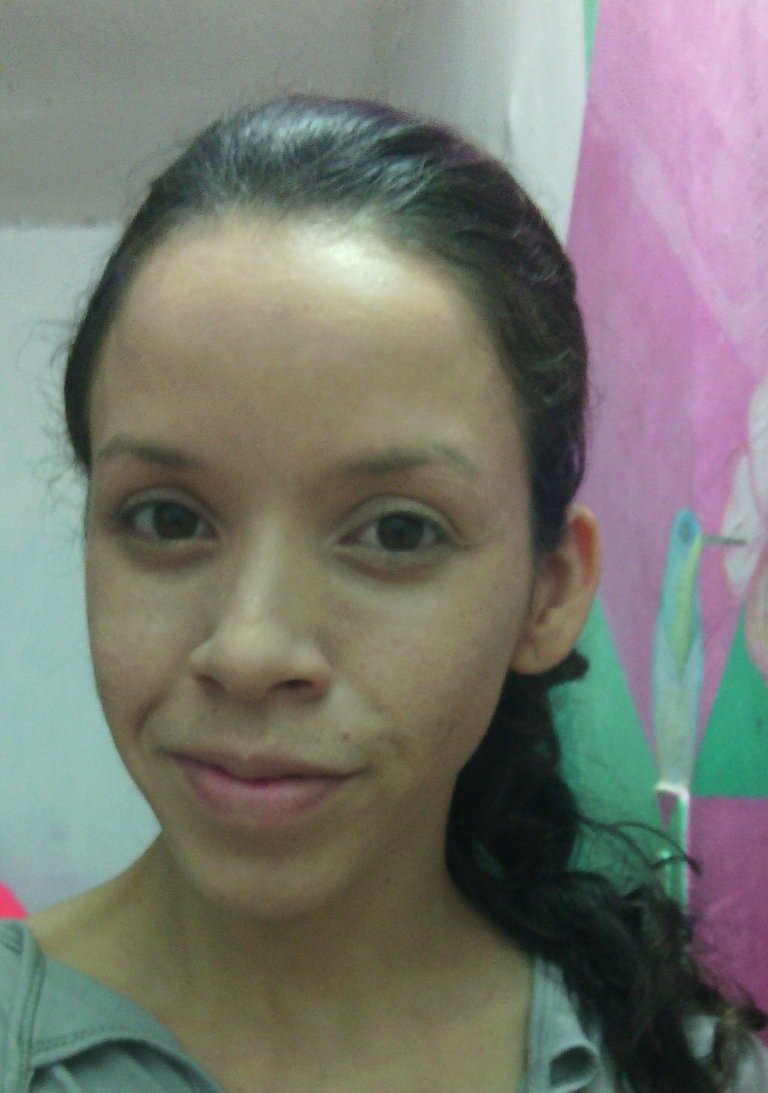 ---
Ahora con lápiz delineador dibujé las zonas vacias de la caravela, como los orificios de los ojos. Empezamos a rellenar con sombra magenta la parte hueso de la caravela.
Now with eyeliner pencil I drew the empty areas of the caravel, like the eye holes. We started to fill with magenta shadow the bone part of the caravel.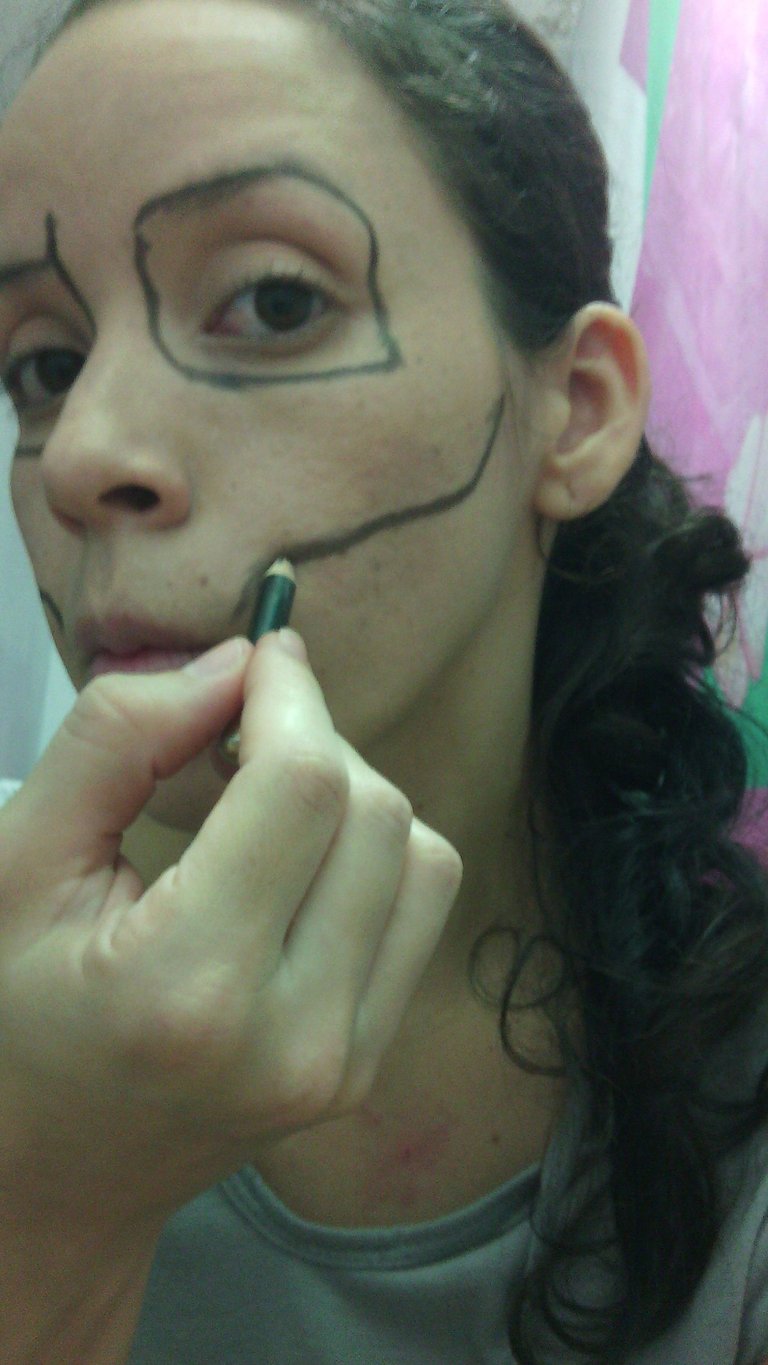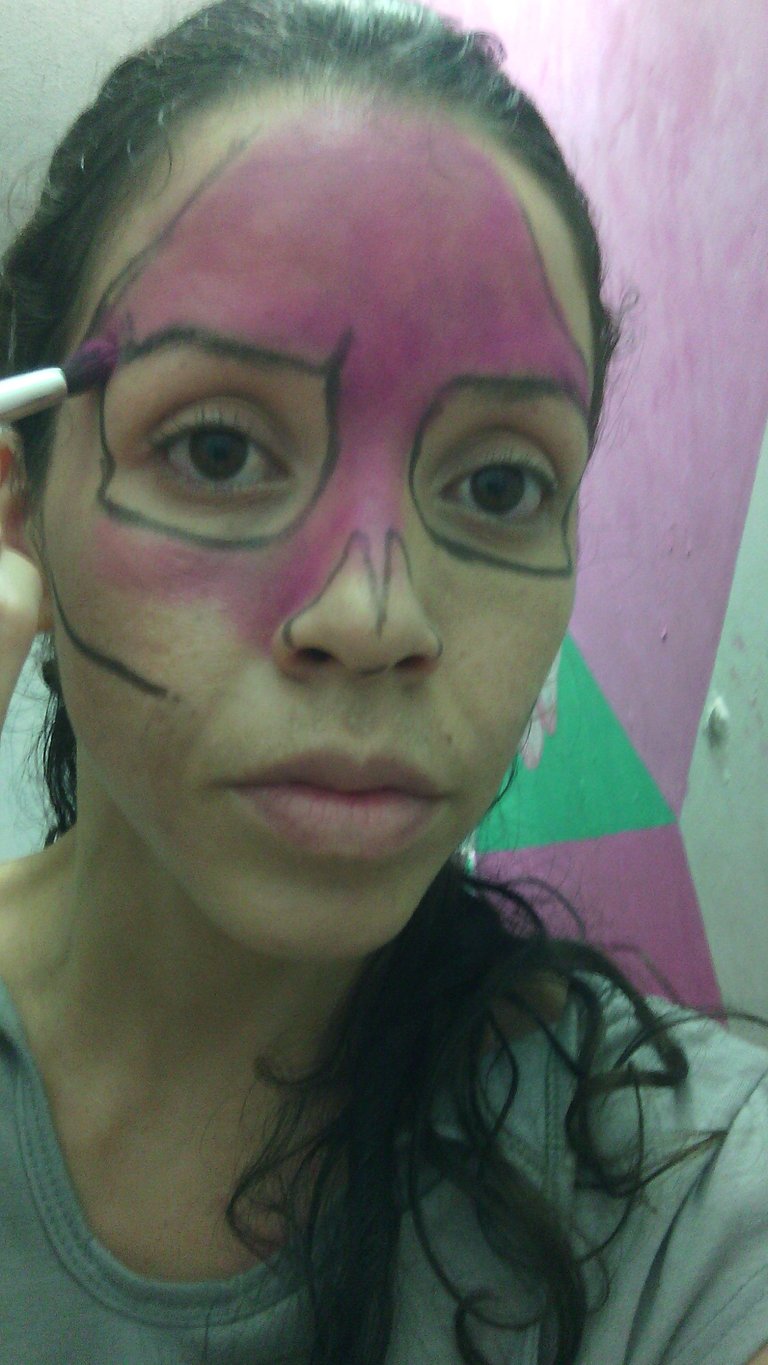 ---
Con sombra morada y vino rellené las zonas de vacío. Y a partitr de la parte superior de la mandíbula hacia abajo difuminé desde el negro, vino y morado hasta magenta.
With purple and wine shadow I filled in the empty areas. And from the top of the jaw downwards I blended from black, wine and purple to magenta.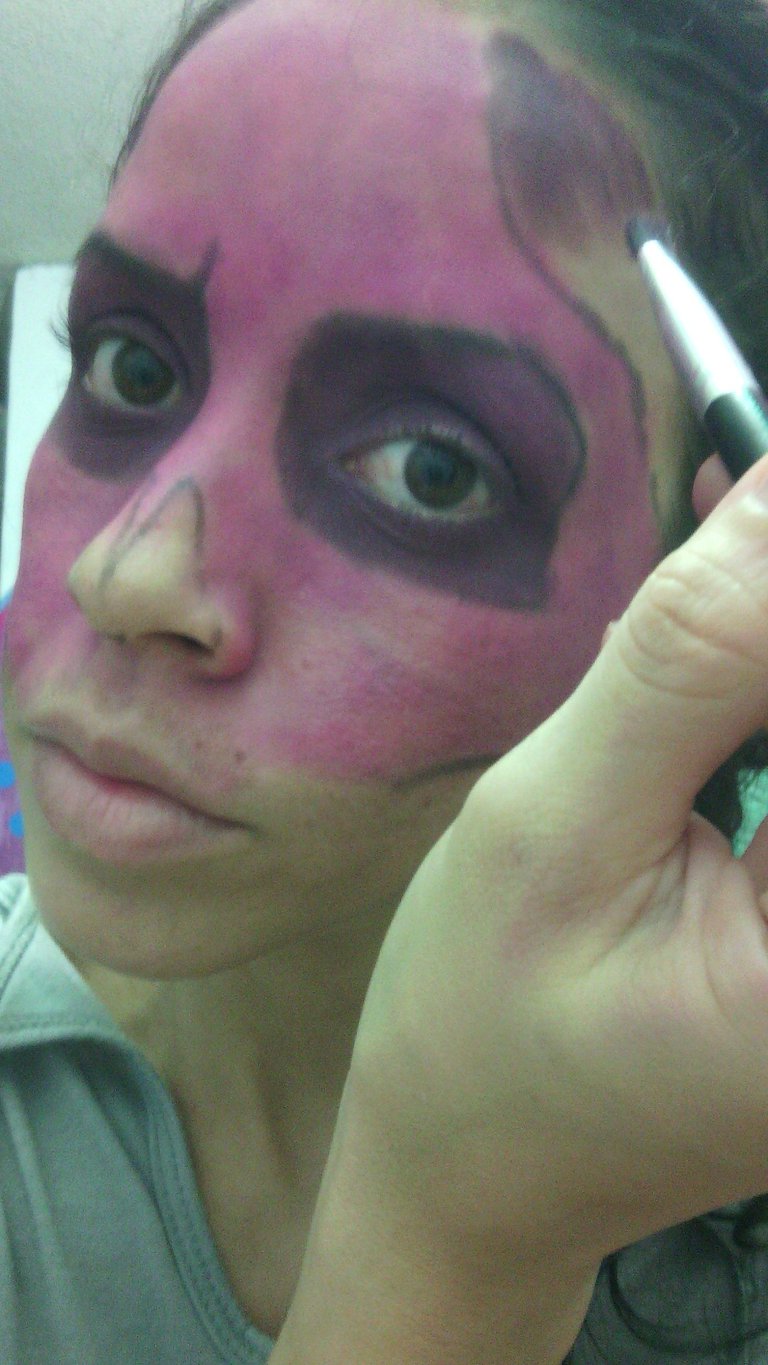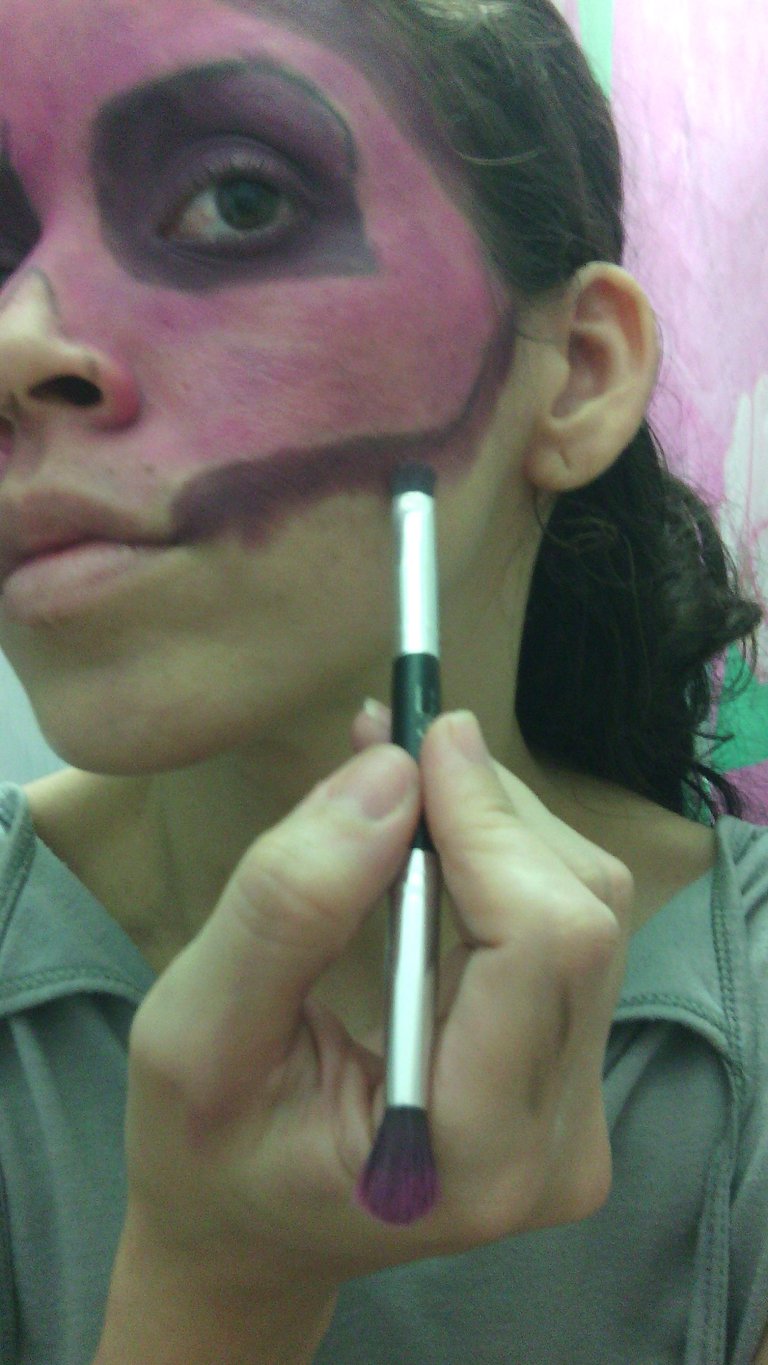 ---
Para los dientes dibujé lineas en lápiz delineador, luego las maquillé con sombra rosa metalizada.
For the teeth I drew lines in eyeliner pencil, then I made them up with metallic pink shadow.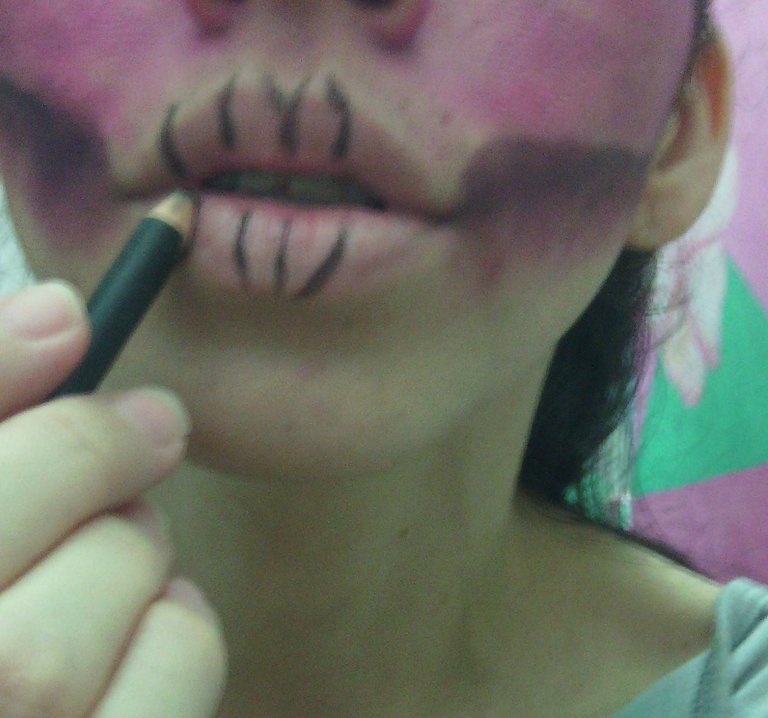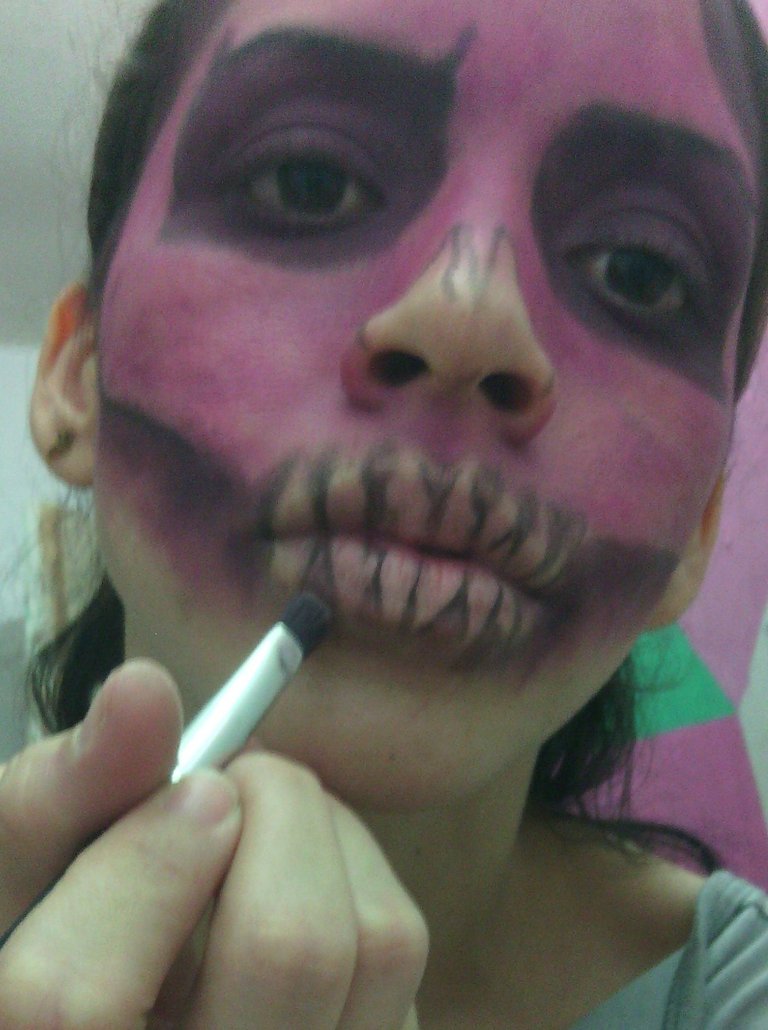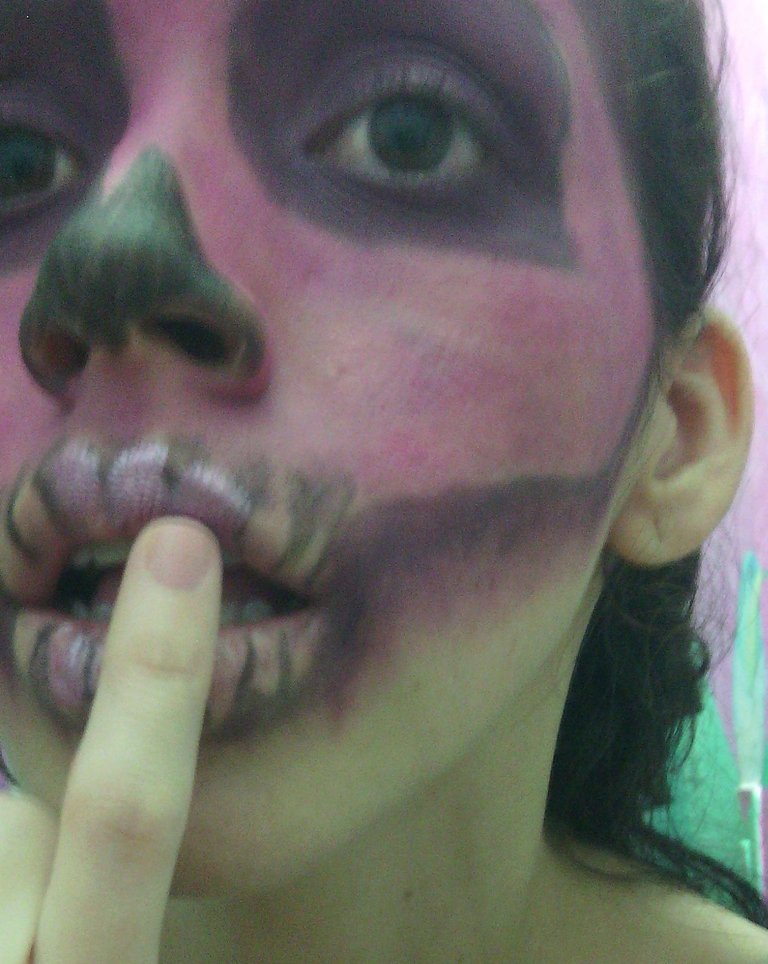 ---
Para finalizar, apliqué algunas lentejuelas para darle un toque glamuroso y femenino.
To finish, I applied some sequins to give it a glamorous and feminine touch.
---
Artistic Make up: Pink Skull
---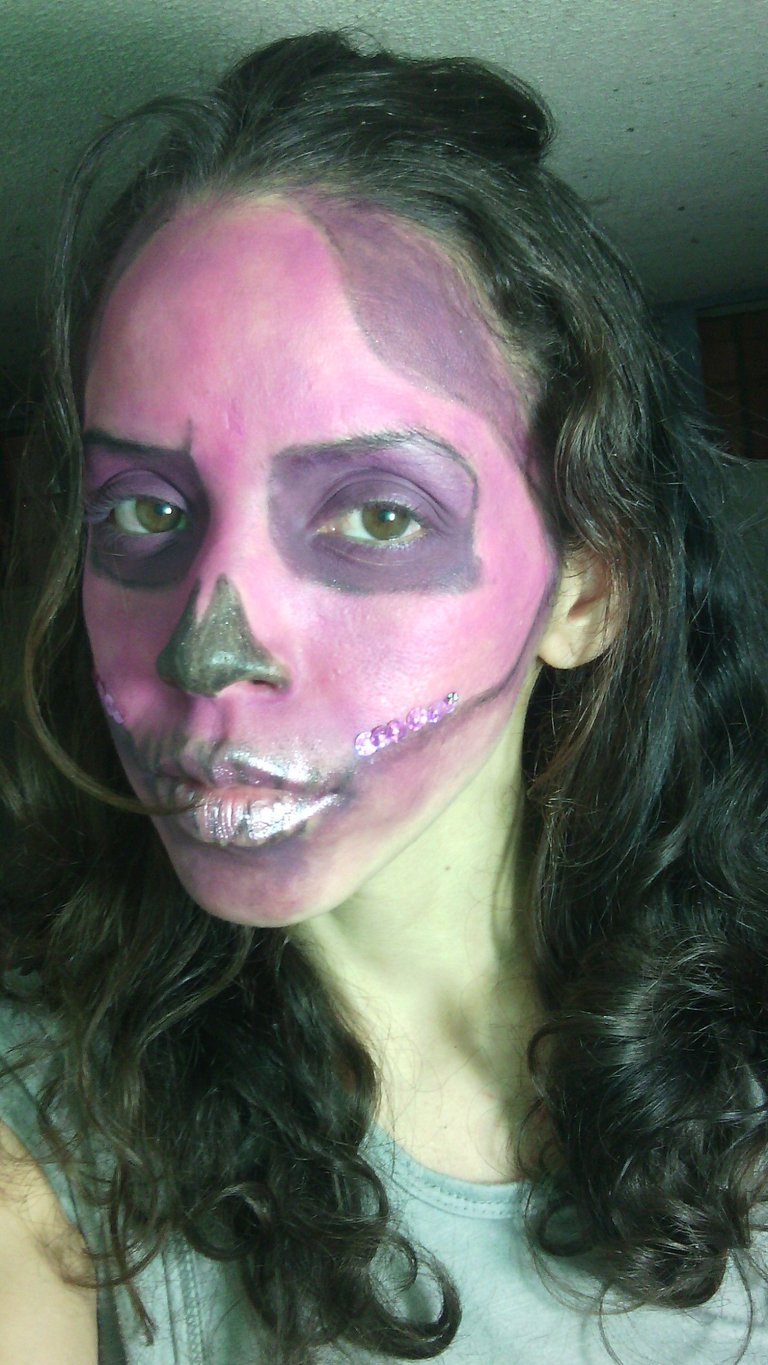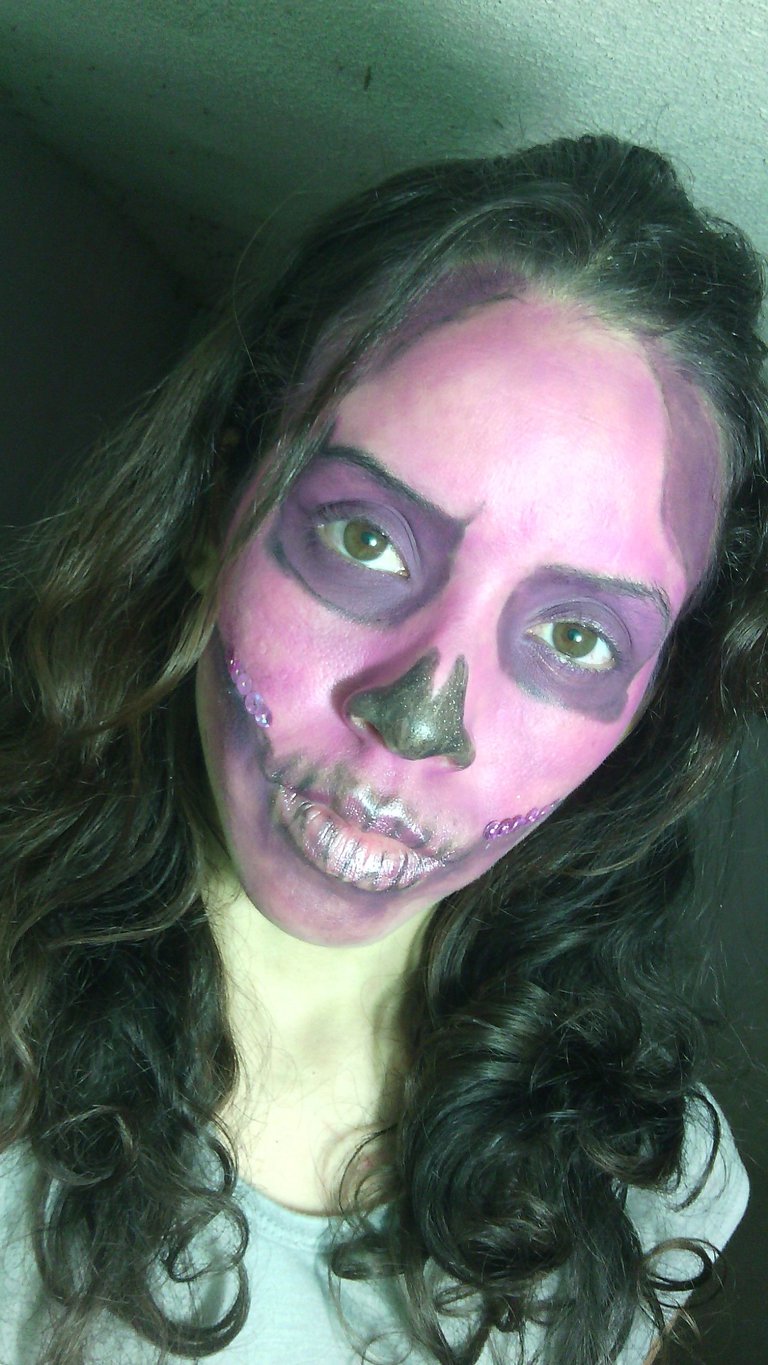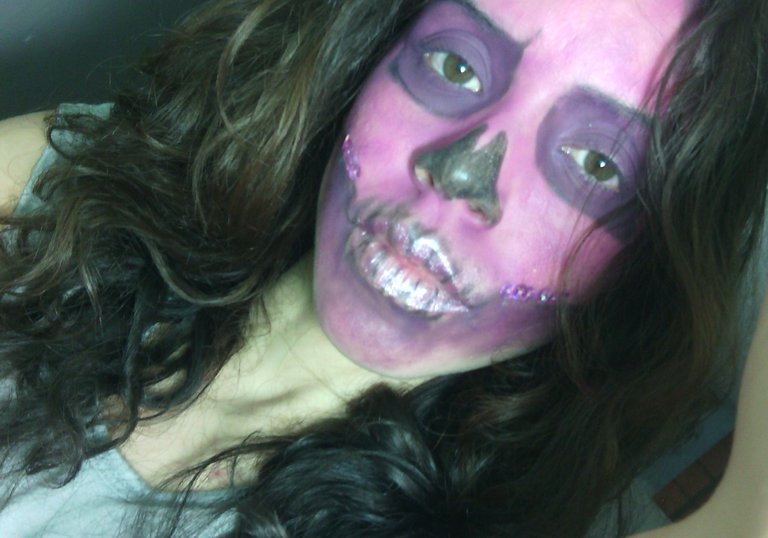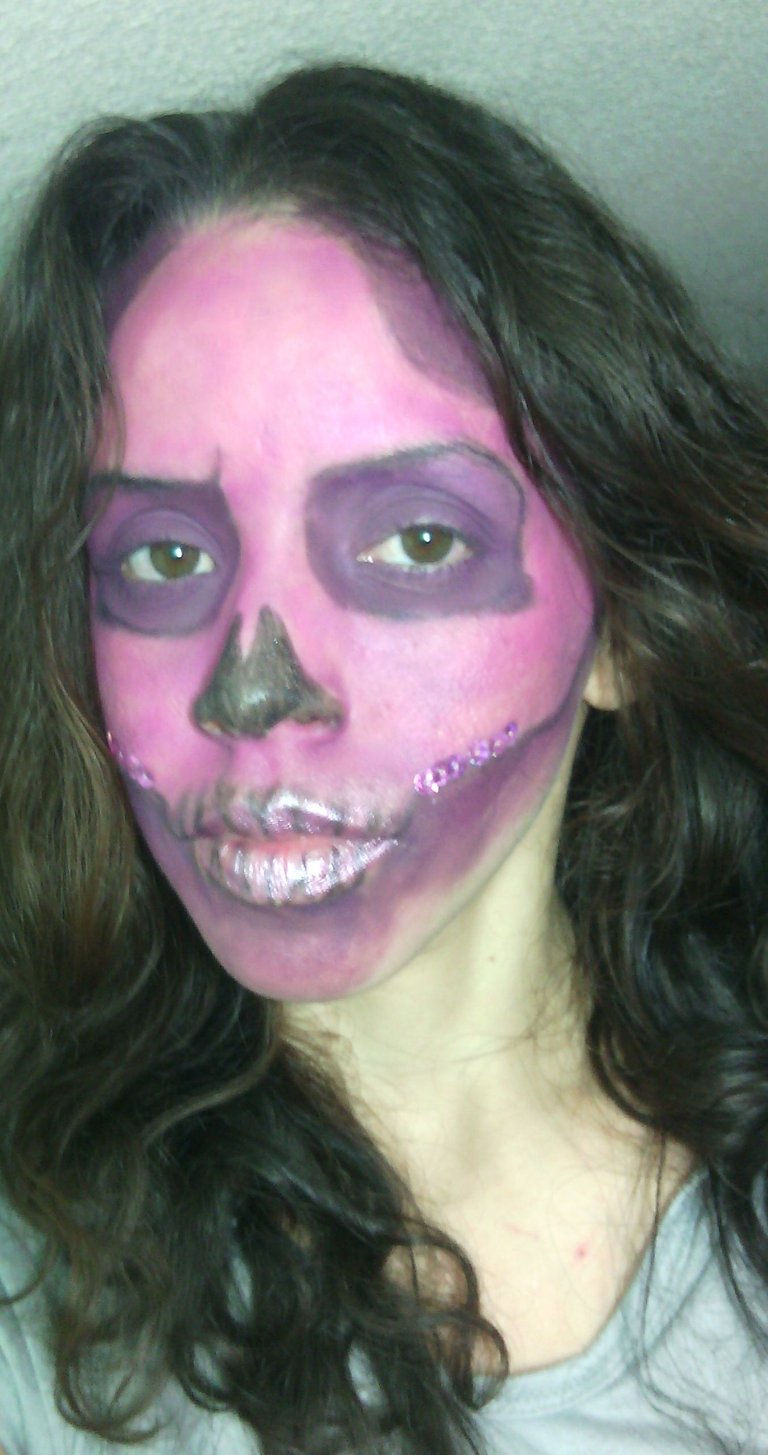 ---
Gracias por permitirme ser parte de tu presente.
Thank you for allowing me to be part of your present.
---

---
---