Threads Tomfoolery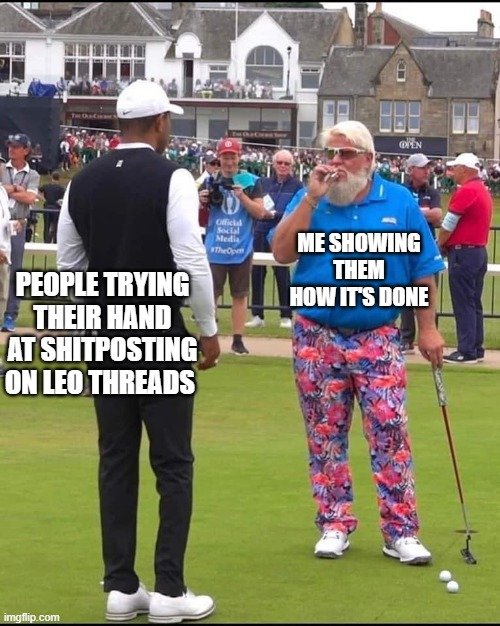 The Leo ecosystem has come a long way in the past year and a half, and even though I like to give the people behind the project somewhat of a hard time by meme-ing on the seemingly unending delays with project blank, I also need to praise them for all the hard work they are putting into building the necessary infrastructure that can make "crypto twitter" happen. I imagine it requires a lot of hard work for all the things people don't notice, but from time to time we do get to play with some new features that are accessible to your average pleb.
That's the case with Leo Threads which is sort of like a twitter feed but in actuality it's another building block on which project blank will be based. There are a lot of advantages with the new short format ( even thought I find the 240 character limit a bit restrictive ), one of them being of course drum rolls shitposting. Well, people are not calling it that but that's the general vibe of the stuff being plastered on Threads as far as I've seen; which is totally fine but I just want to rub it in a bit that I was doing this way before shitposting became cool with this new addition to LeoFinance.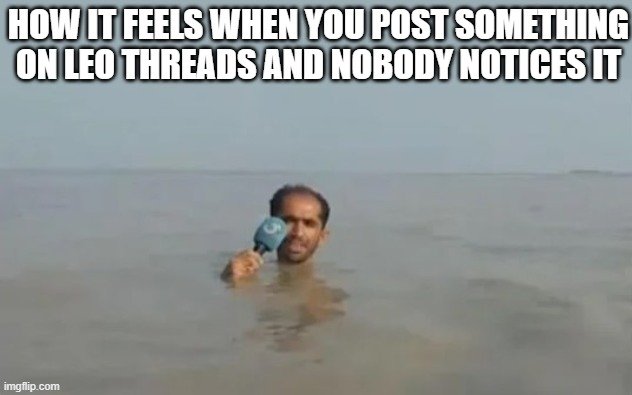 You would think that the Threads thingy with be right up my alley and I would be throwing memes on there left right and center. But unfortunately that's not the case. Now, before I start pointing out some issues with this new feature, I do realize it's a bare bones addition and there is a lot of work to be done on it. So disclaimers aside, the first thing I noticed was the almost lack of curation which is a problem if you spend hours searching for funny templates and thinking about how you could adapt them into crypto related memes. You could ask: why not share other people's memes? and that's a fair question but I only post my own meme creations and try to make a point of that every time I get the chance in order for people to get used to the idea that I don't just copy paste some images from the internet. You could call it meme-ducation :P
Another problem is that your thread ( sort of like a tweet ) will get buried in a few hours harder than Justin Sun's hopes of making the "other chain" into a financial success. Which isn't a problem if you write a few words just to test out the waters or to shamelessly self promote like a try hard pleb. But for stuff that you really want to be seen I don't think it's worth it.
As a sort of conclusion I think Leo Threads are definitely worth a shot for the shits and giggles and in order to help the devs in testing their new creation. I'm sure more features will be added in the future so I'll be eagerly awaiting to see if it's gonna become a new place to clown around.
---
---