On checking the history of 'Shanghai Palace', I was dismayed to find this sobering report.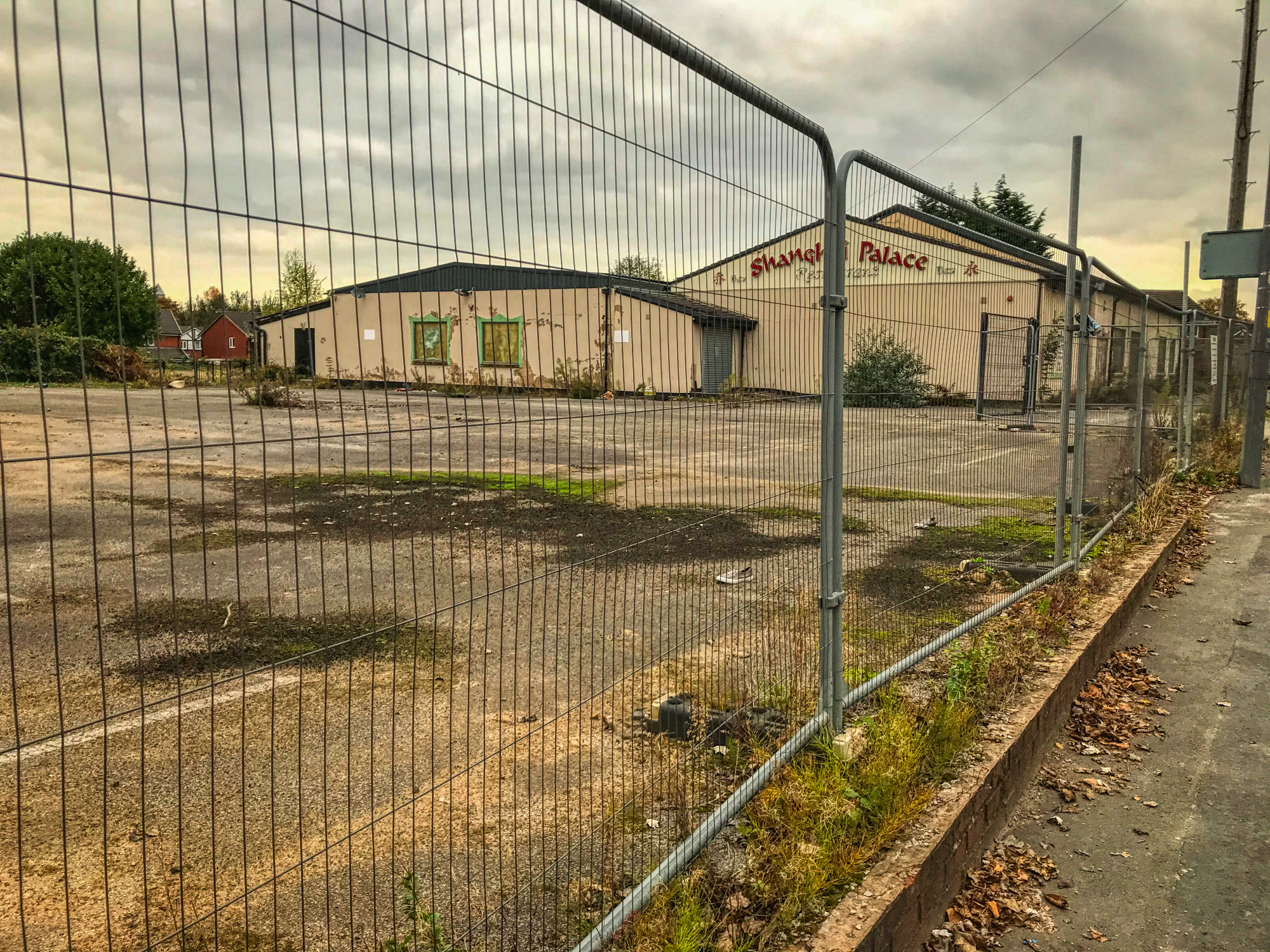 Since closing in 2017 it has been burgled 23 times with thieves being spotted driving away with the eateries' famous ornamental 'Chinese Dragons'.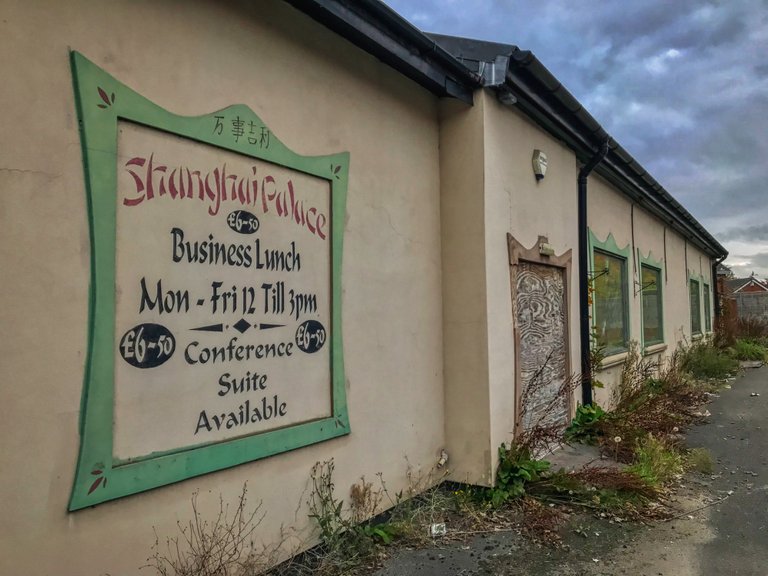 What makes it worse is that above article is from 2017 and is not recent. How many times has it subsequently been ransacked since then?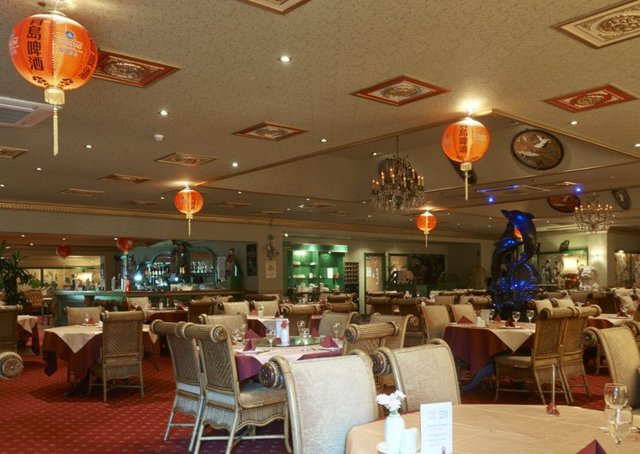 Source
...'Shanghai Palace in better days, one can hope the kitchen did not smell so er... flavoursome then'...
Having been tipped off that 'Shanghai Palace' was accessible we parked up and assessed the security.
What security? Walking around the herras fencing was not difficult and I won't even go into details about the building.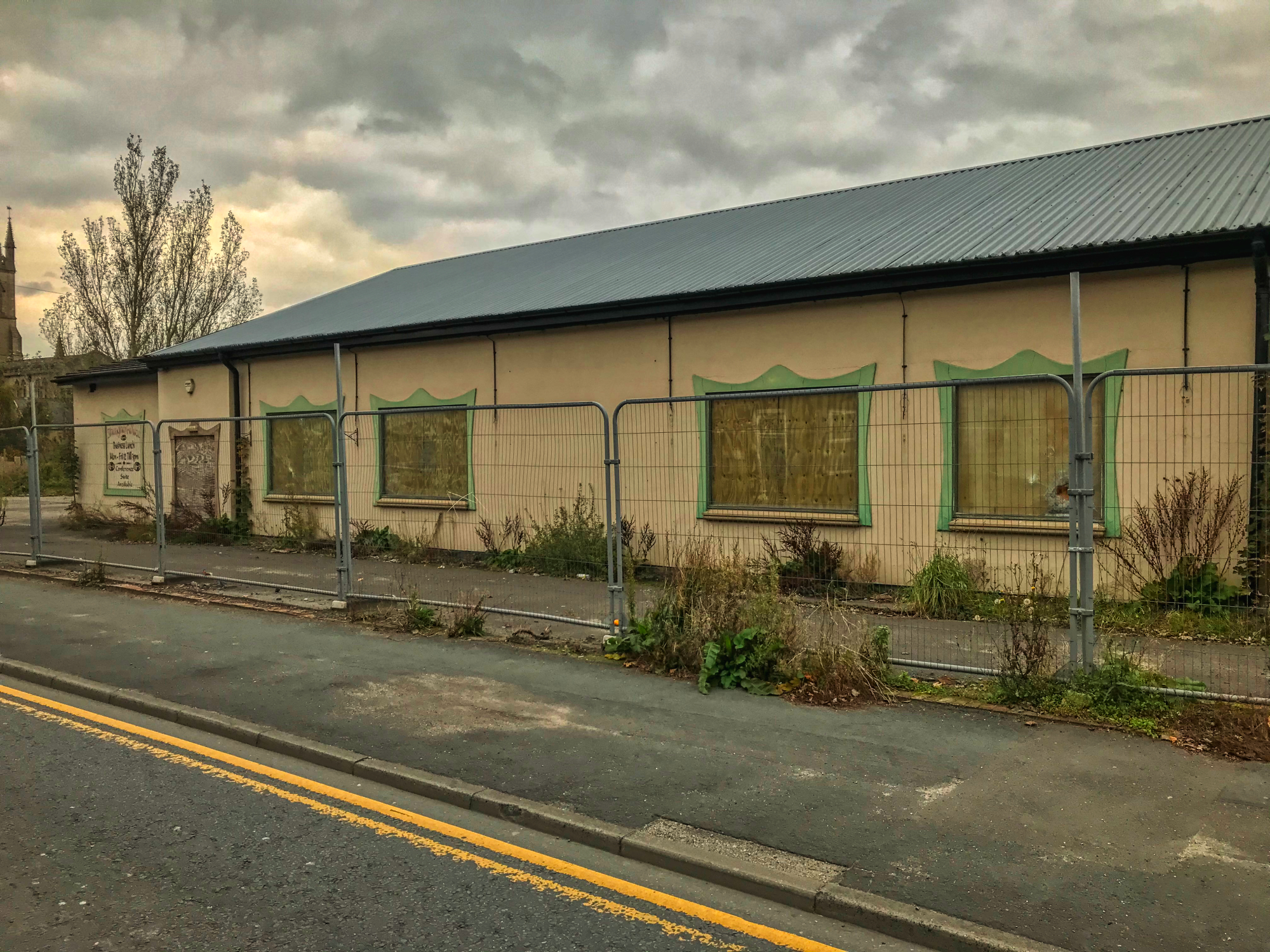 Let me say it looked like some dynamite had been used, and the viewpoint we witnessed was a little surreal. Owner Joe Farley must have given up on his once prized restaurant.
According to this other report he has lost a fortune and I suspect a demolition may be coming if someone wants to pay for it all.
The online reviews all appear to be positive with some people griping about the expensive prices. It was time to go in and see what we could find.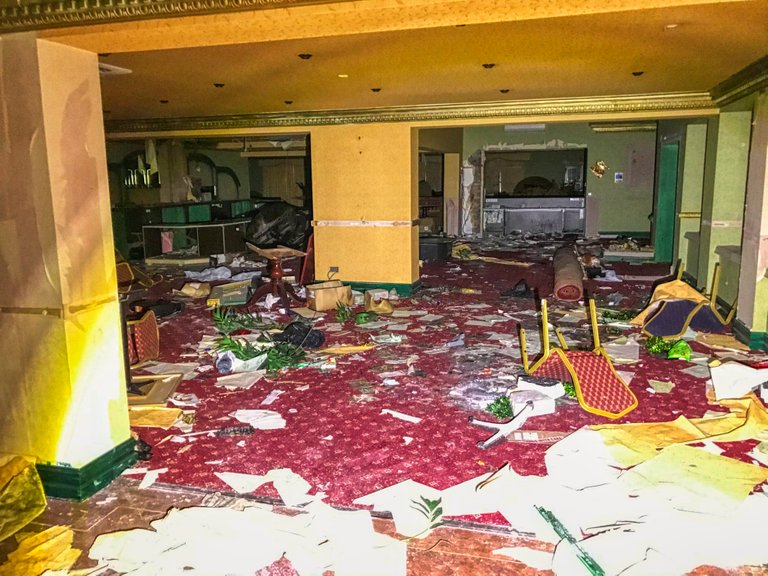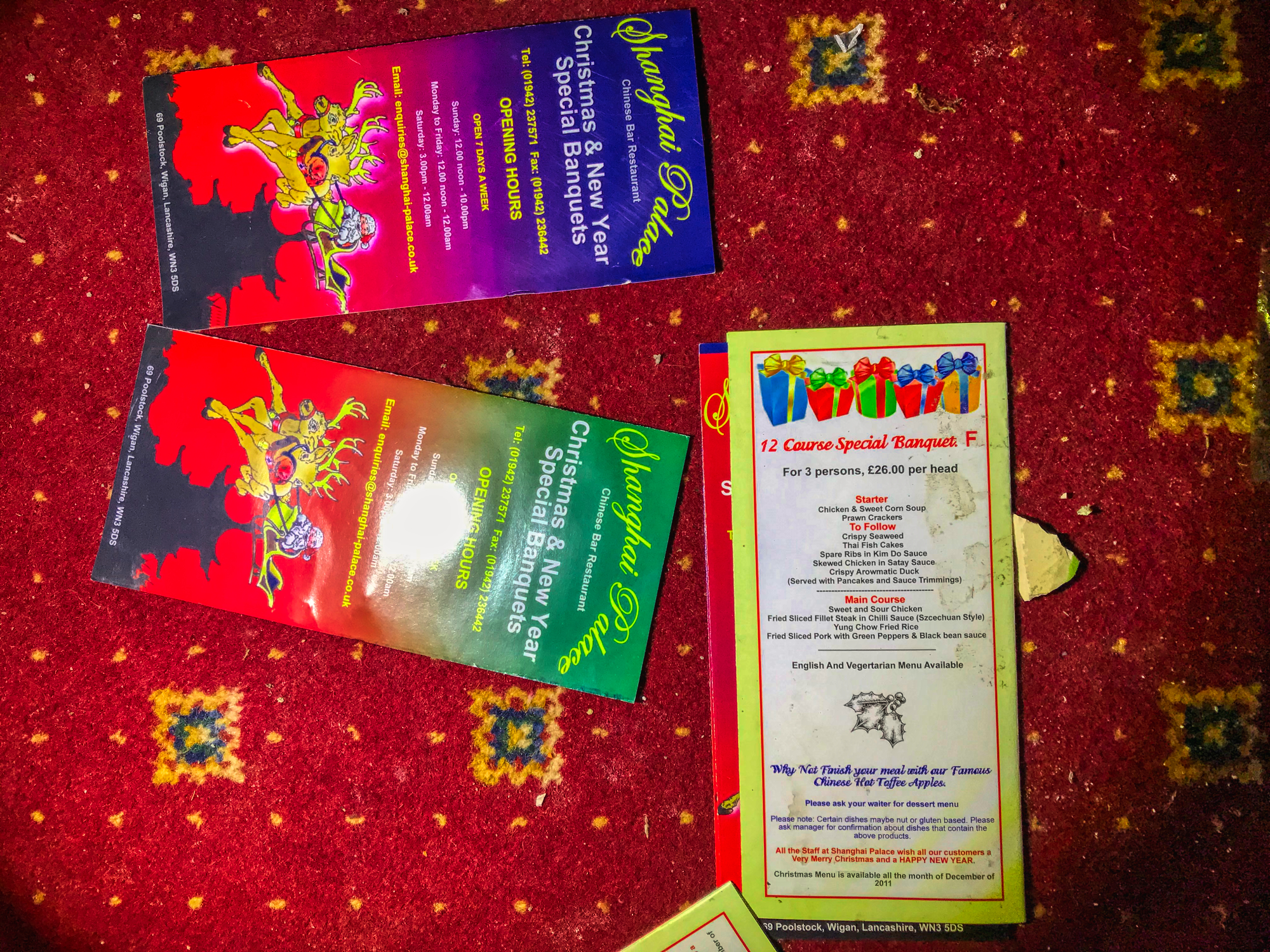 To call it ransacked would be an understatement. I wonder how large these Chinese Dragons were and that those thieves really needed high explosives to get them out?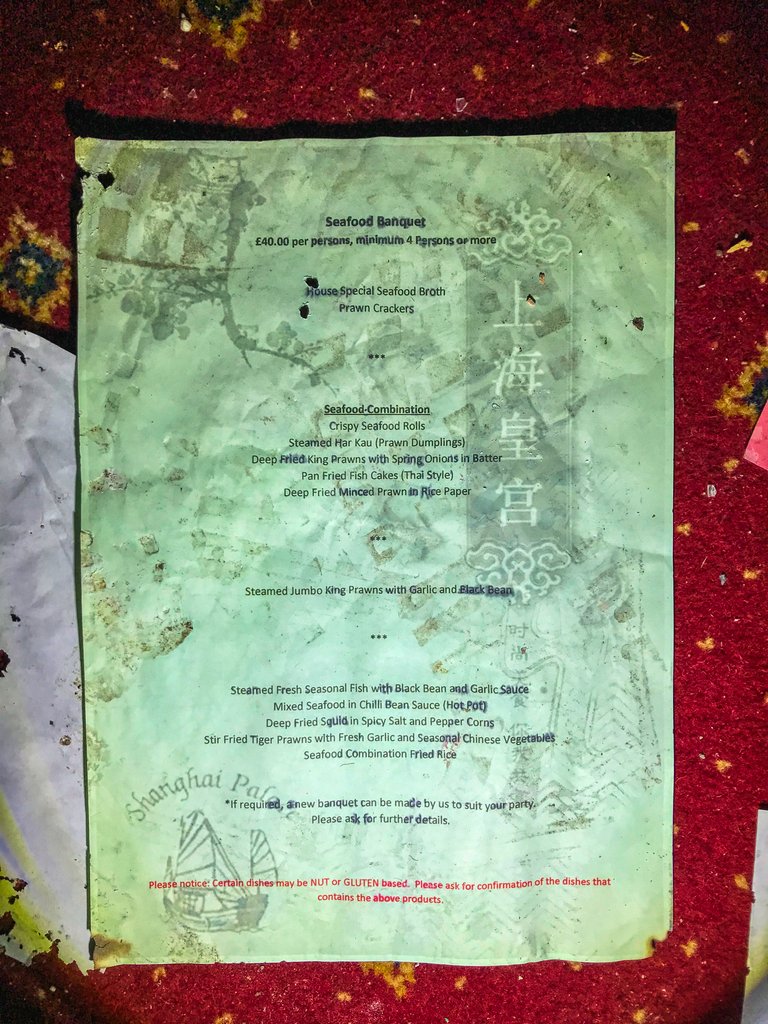 £40 a head for the Seafood Banquet? It does seem a little on the steep side and I do eat at Chinese places though I tend to avoid these huge deals due to my sparrow-like appetite.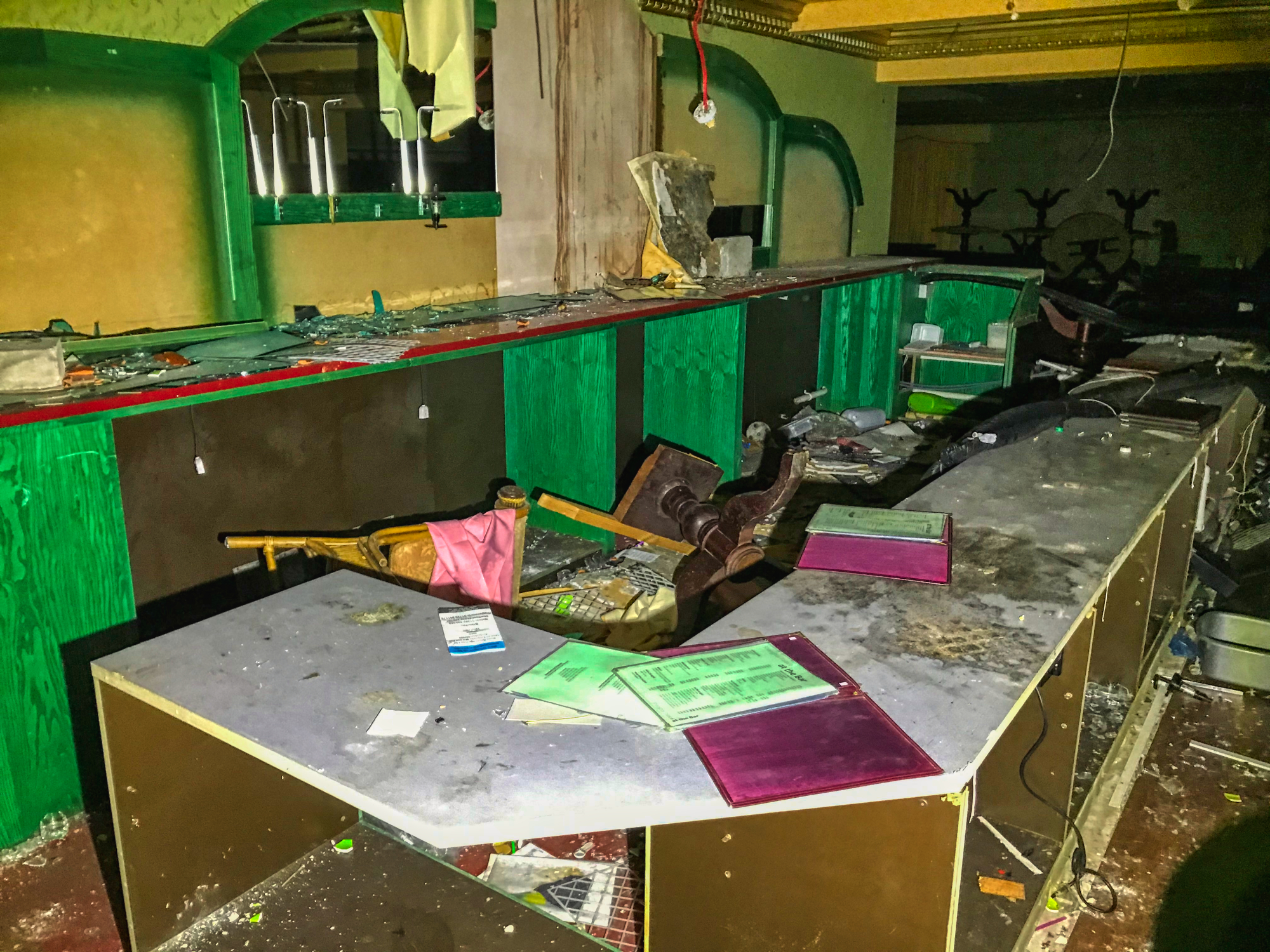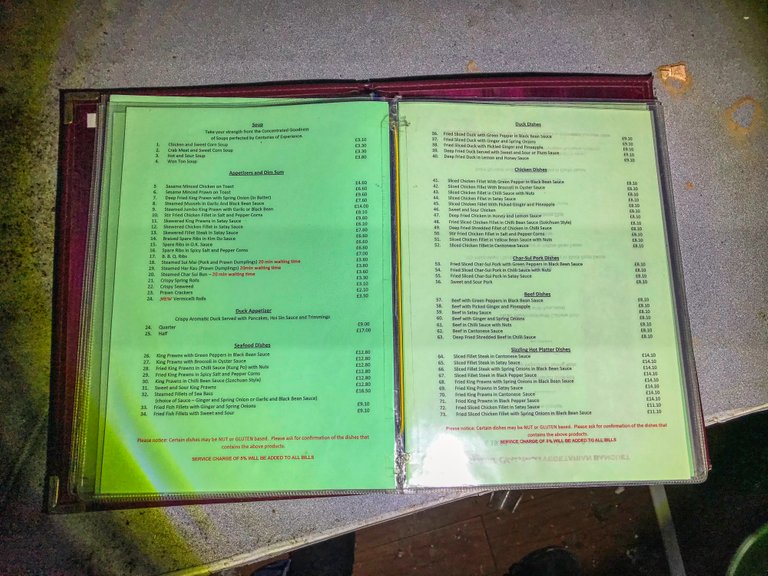 Not content with the ransacking the thieves and others since have decided to smash the place up.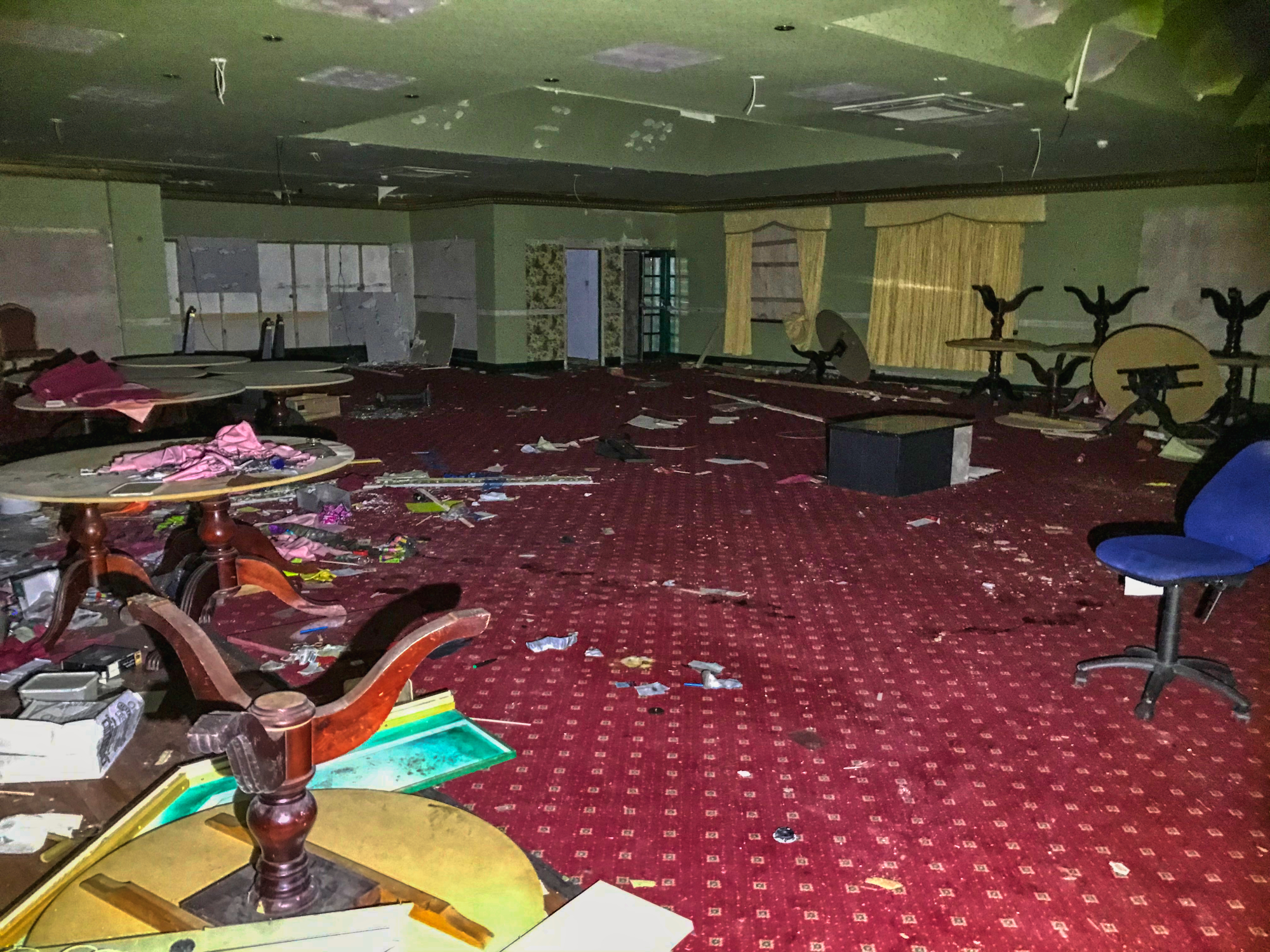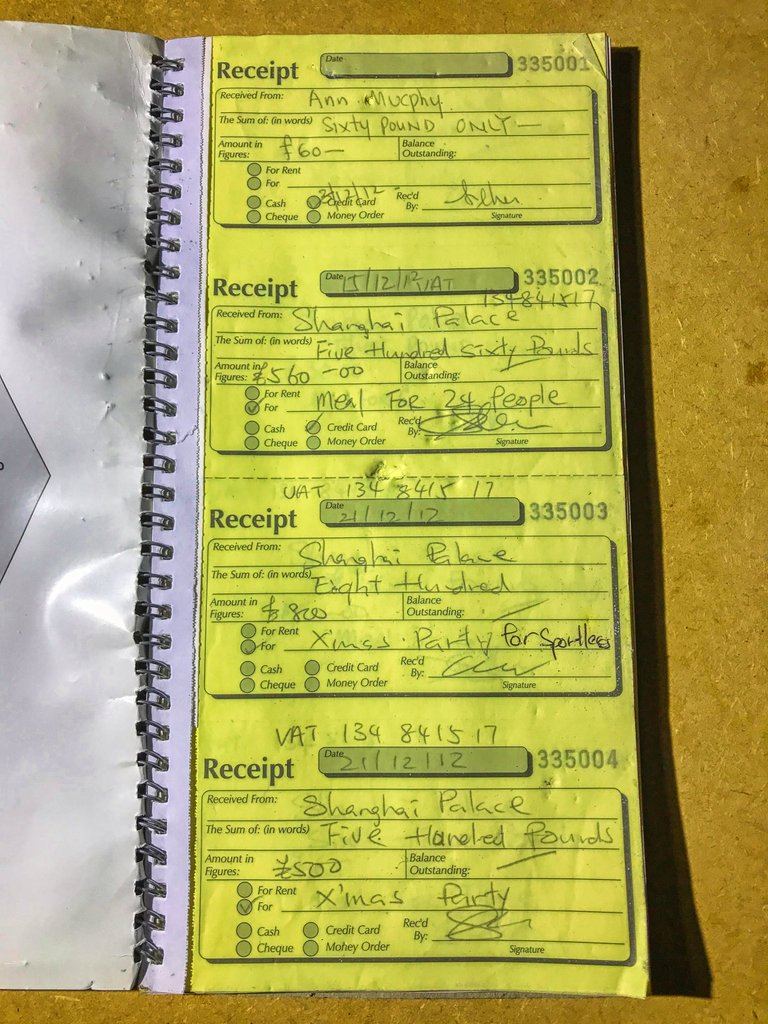 Christmas parties are profitable for restaurants in the UK. That was before the COVID time and everywhere tended to be full; one bill for £500 and another for £800.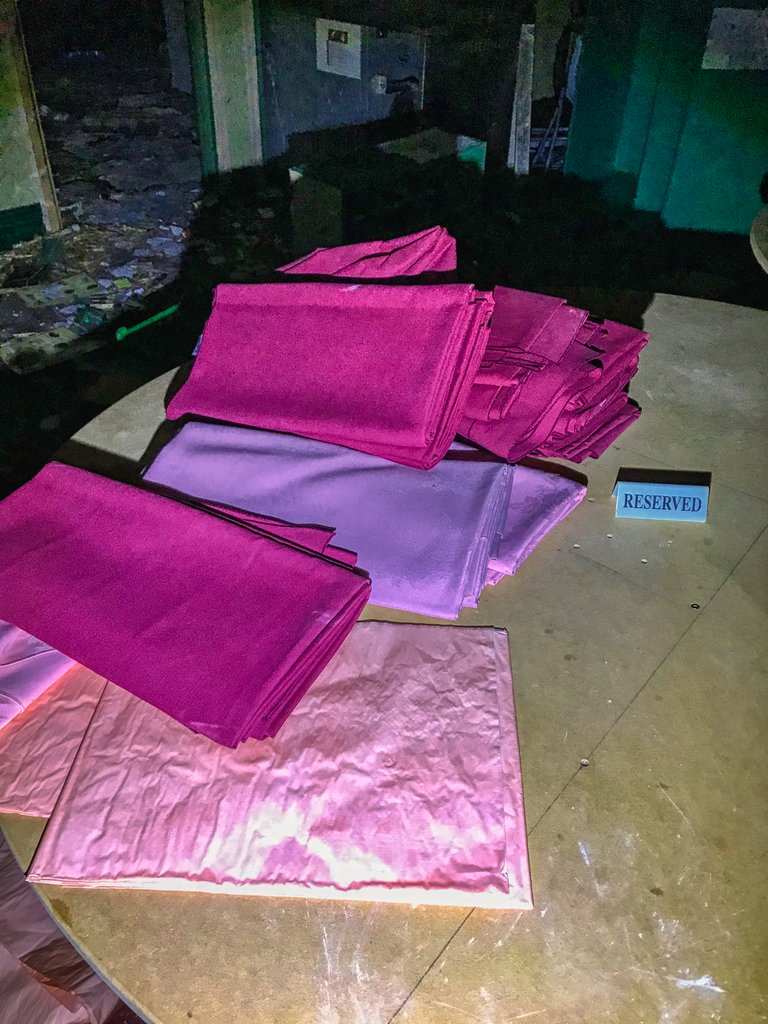 While some of the table linen had survived, another lot had succumbed to a fire.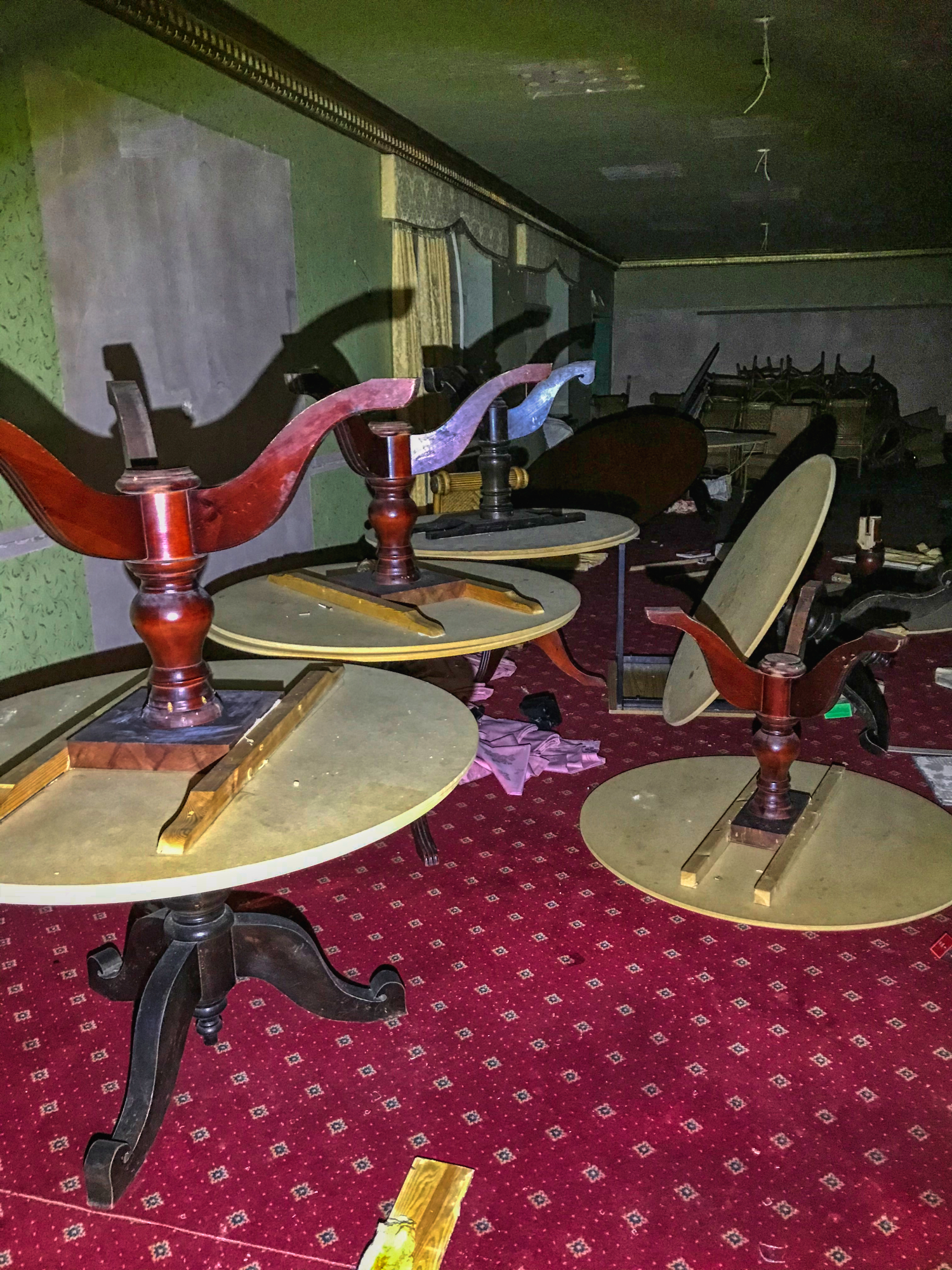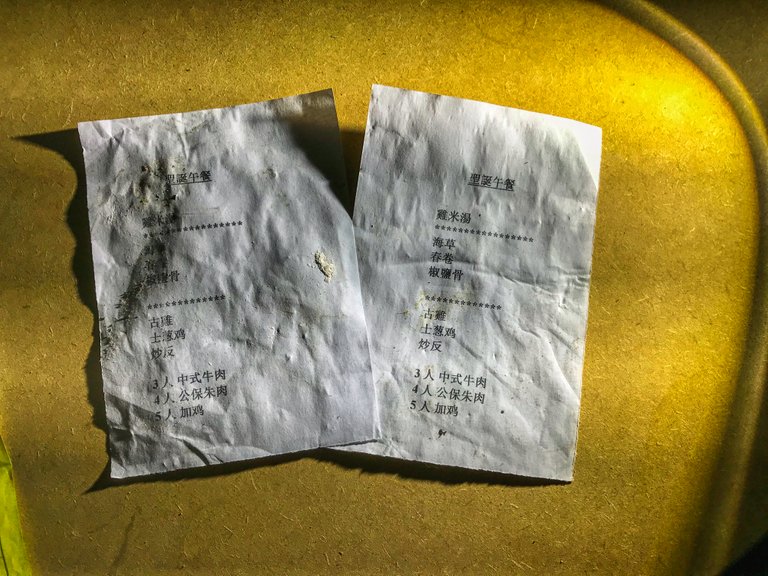 Are these table orders, or receipts? Maybe @livinguktaiwan can help me out and with the rest of the writings in this post.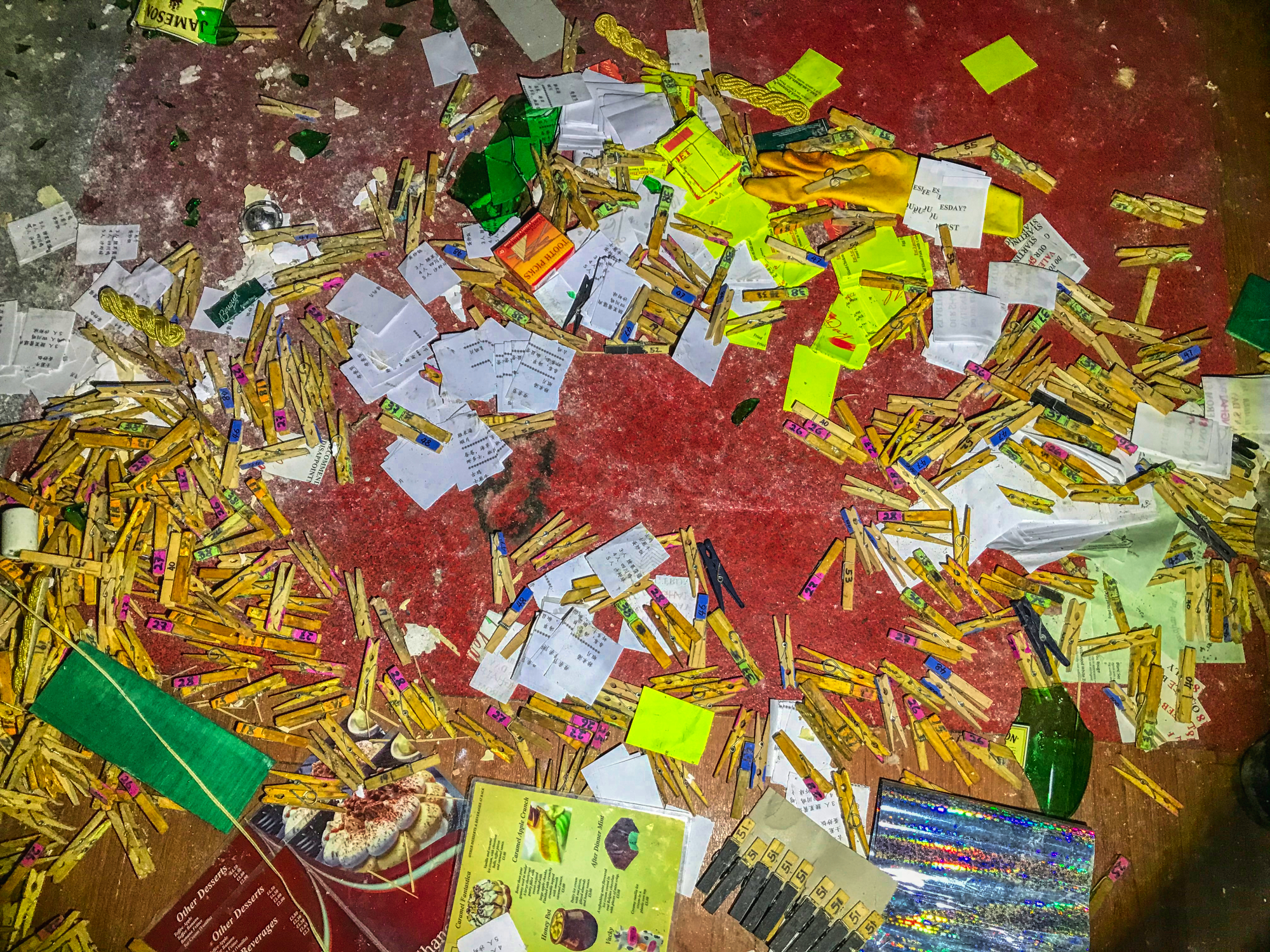 Pegs for order chits?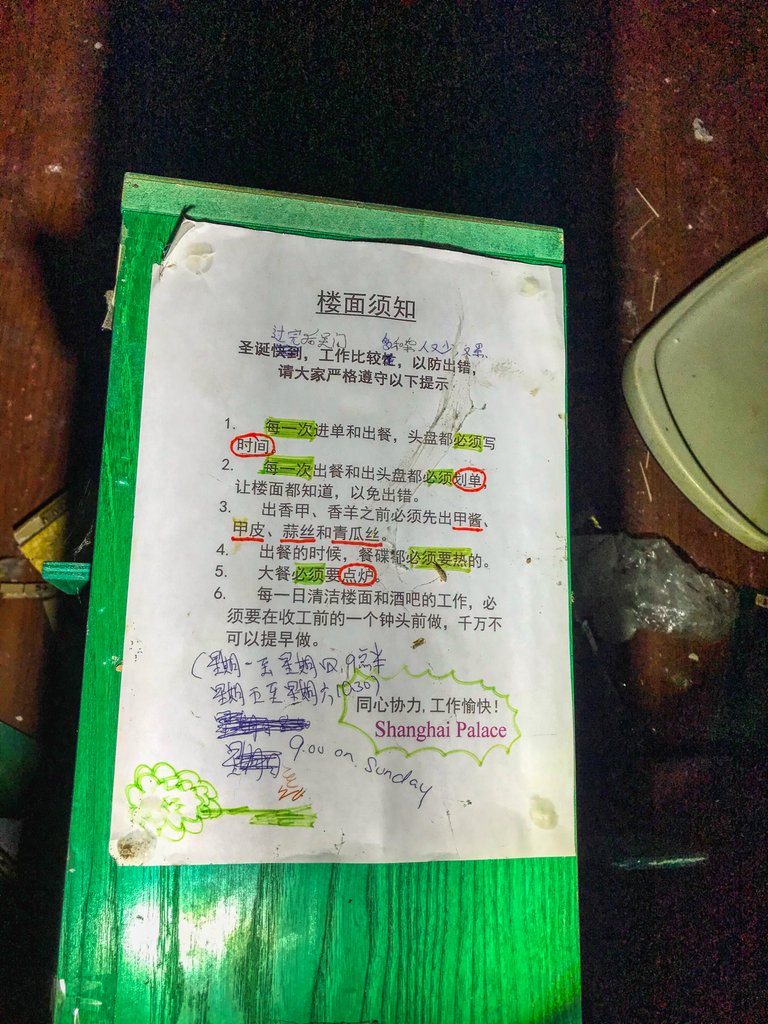 Some menus are not directed to the English community.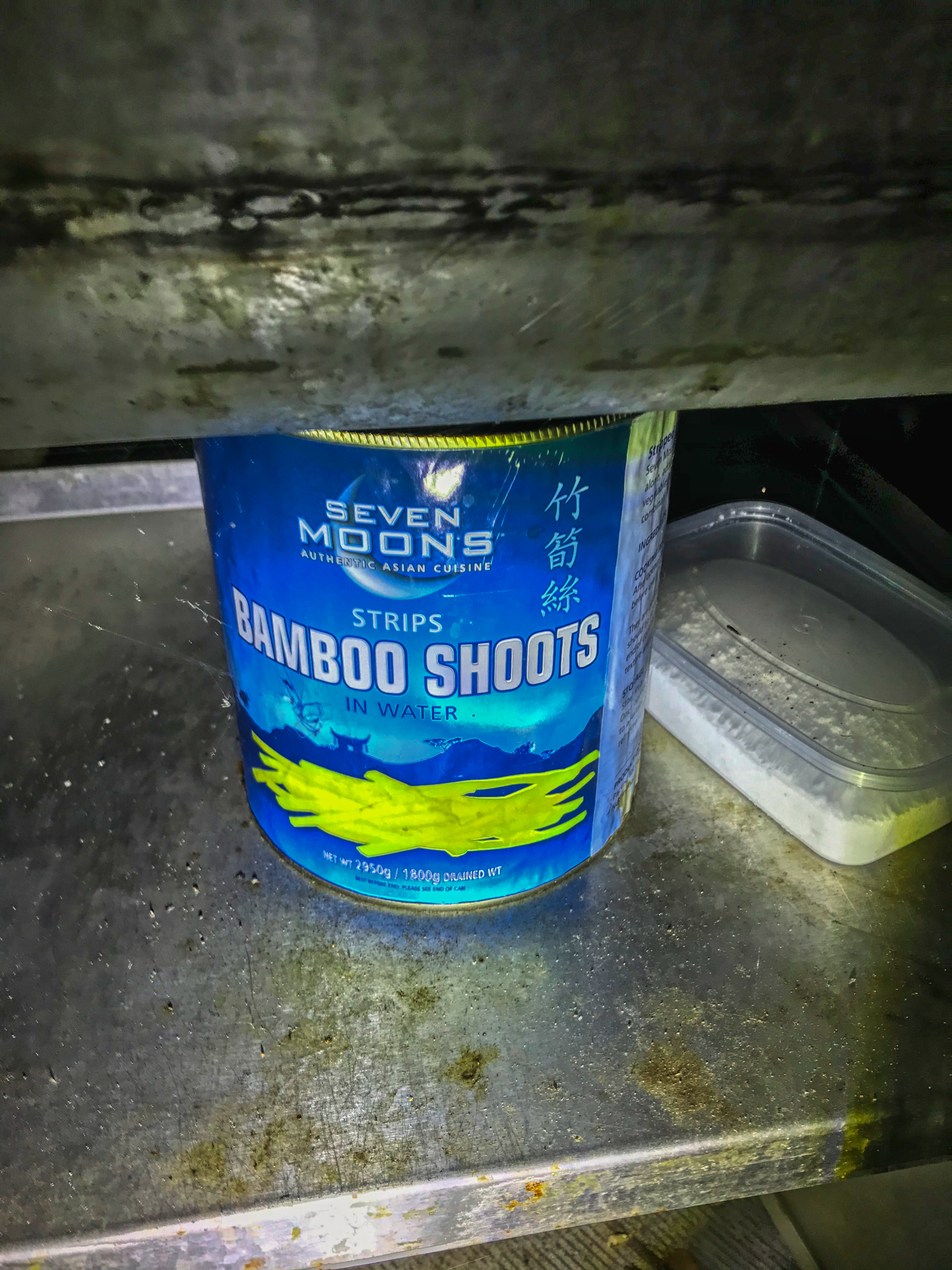 Entering the kitchen was a very poor idea. Was it the bamboo shoots that were giving off that appalling stench?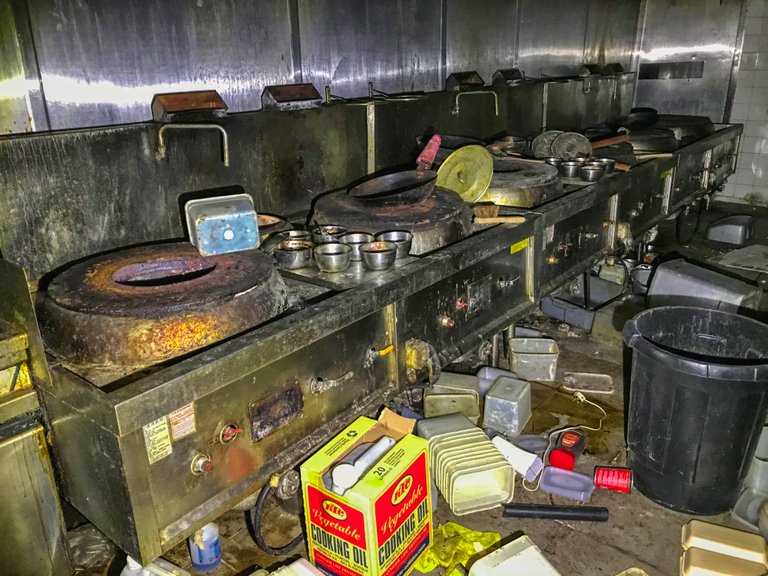 Or maybe they had not washed anything before vacating. In any case, it was quite overwhelming and I was surprised to see no rats knocking about.
We quickly vacated that area or else would have risked oral incapacitation.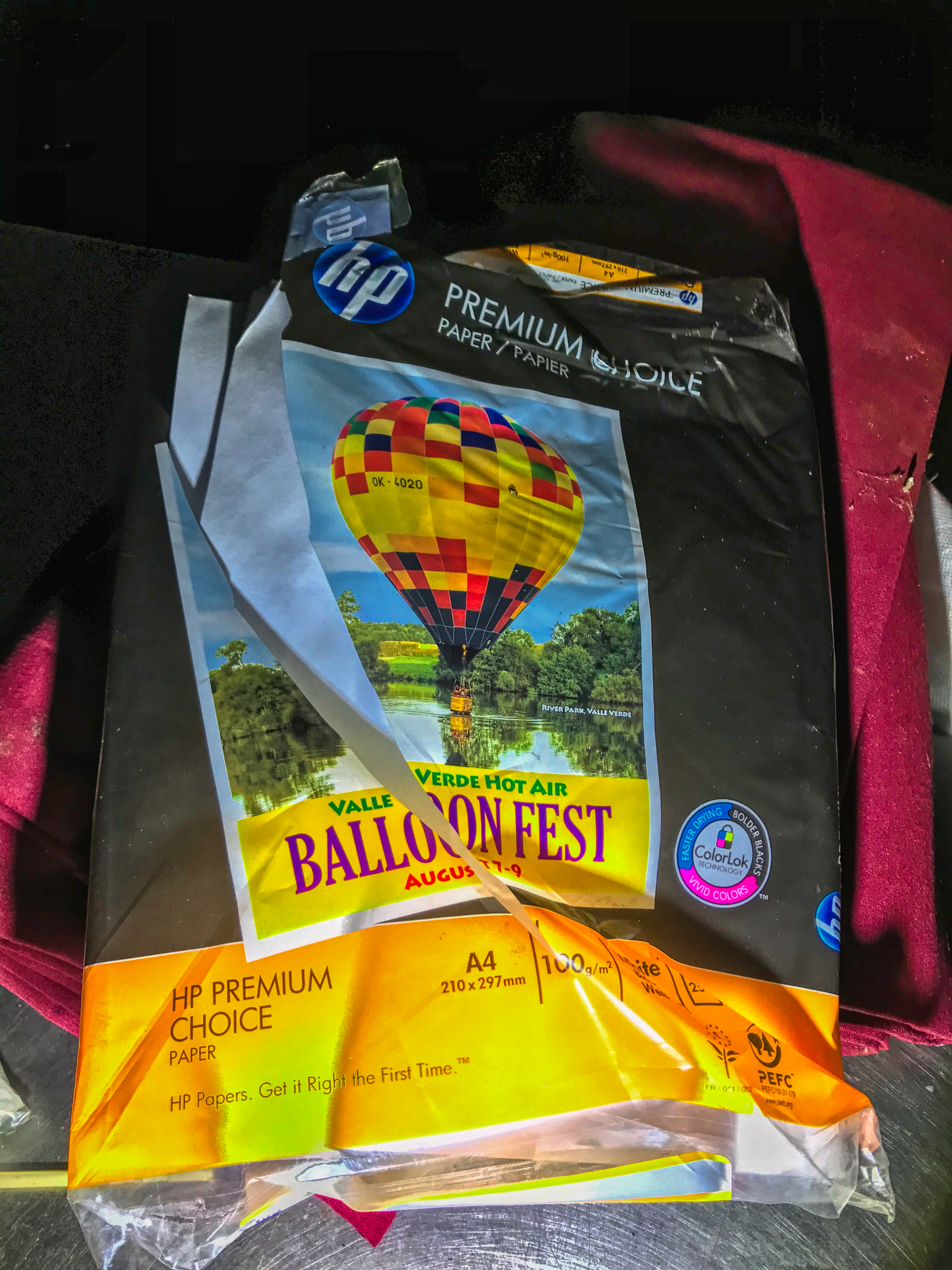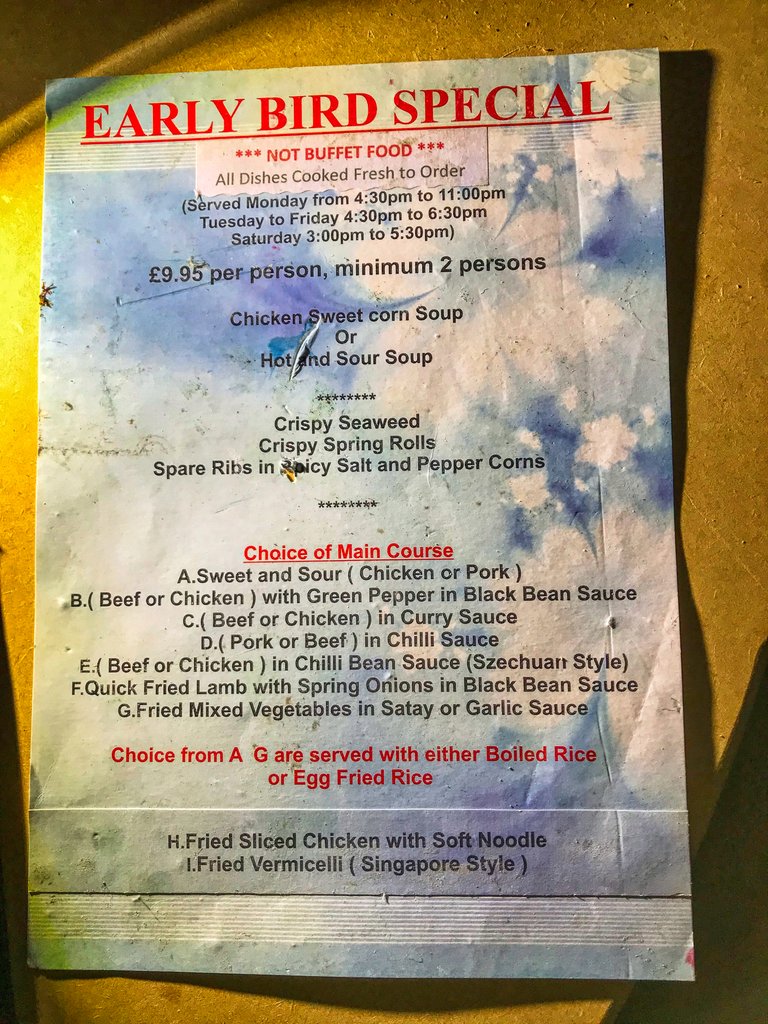 £9.95, now that's more like it, though I am surprised they open on Mondays. Many of them don't bother anymore.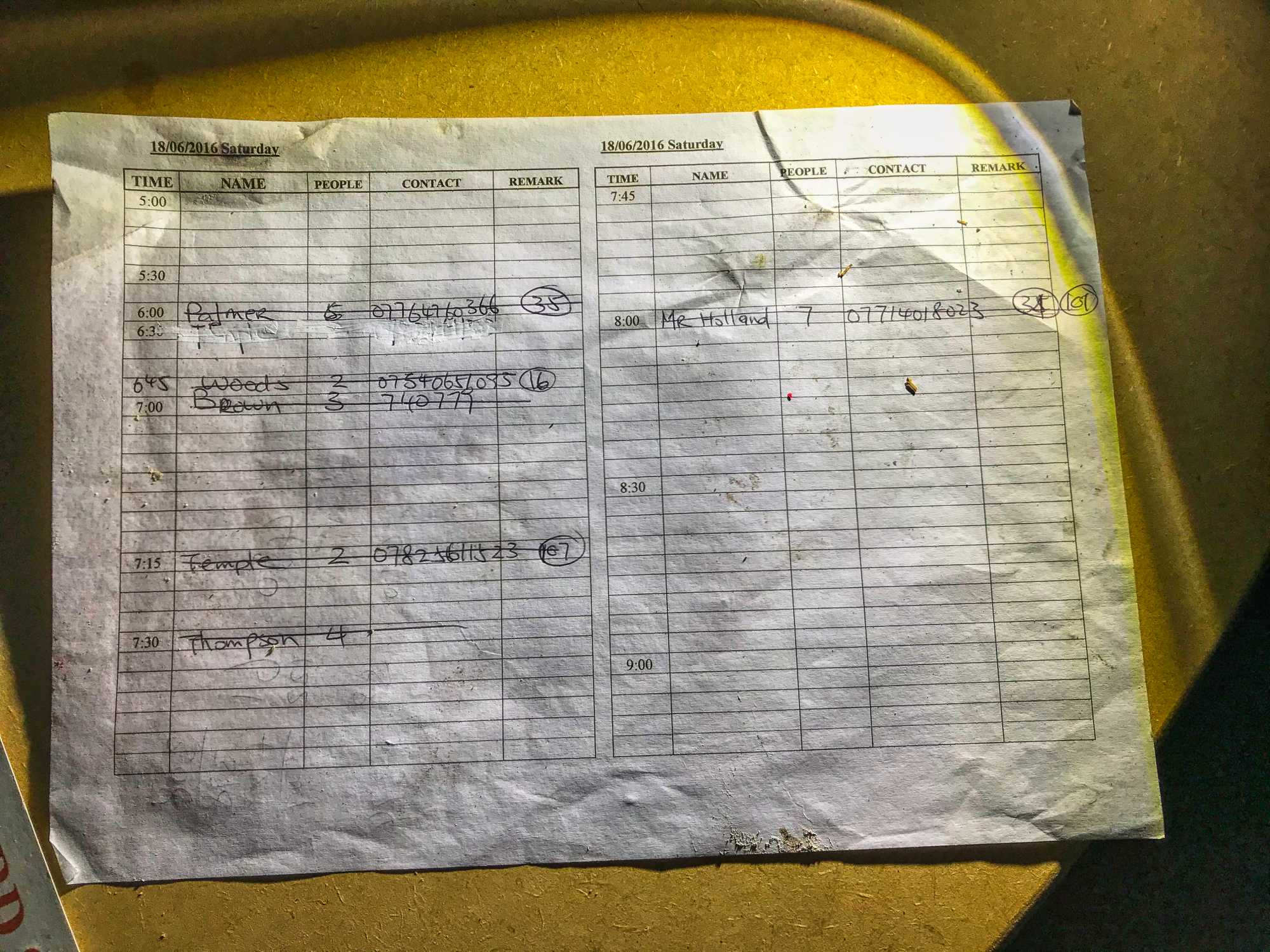 If these are reservations it tells a story. It was hardly busy for a Saturday night.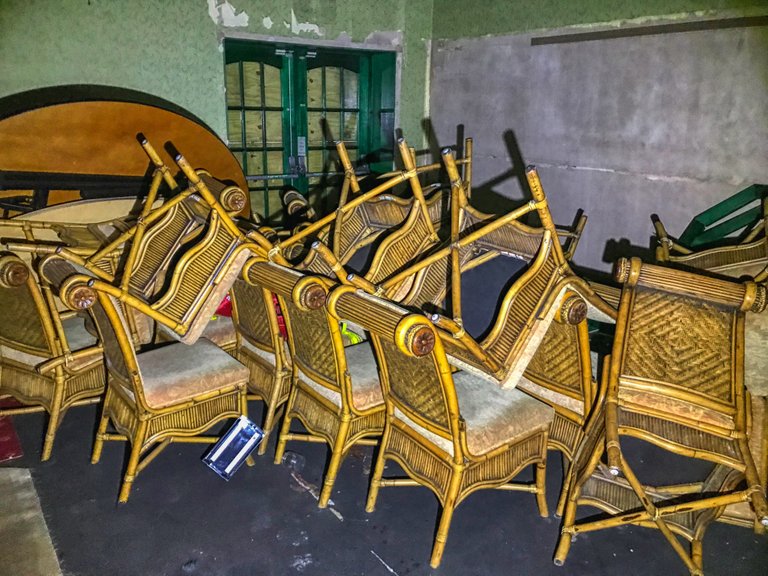 The chairs must not be worth stealing, same for the tables.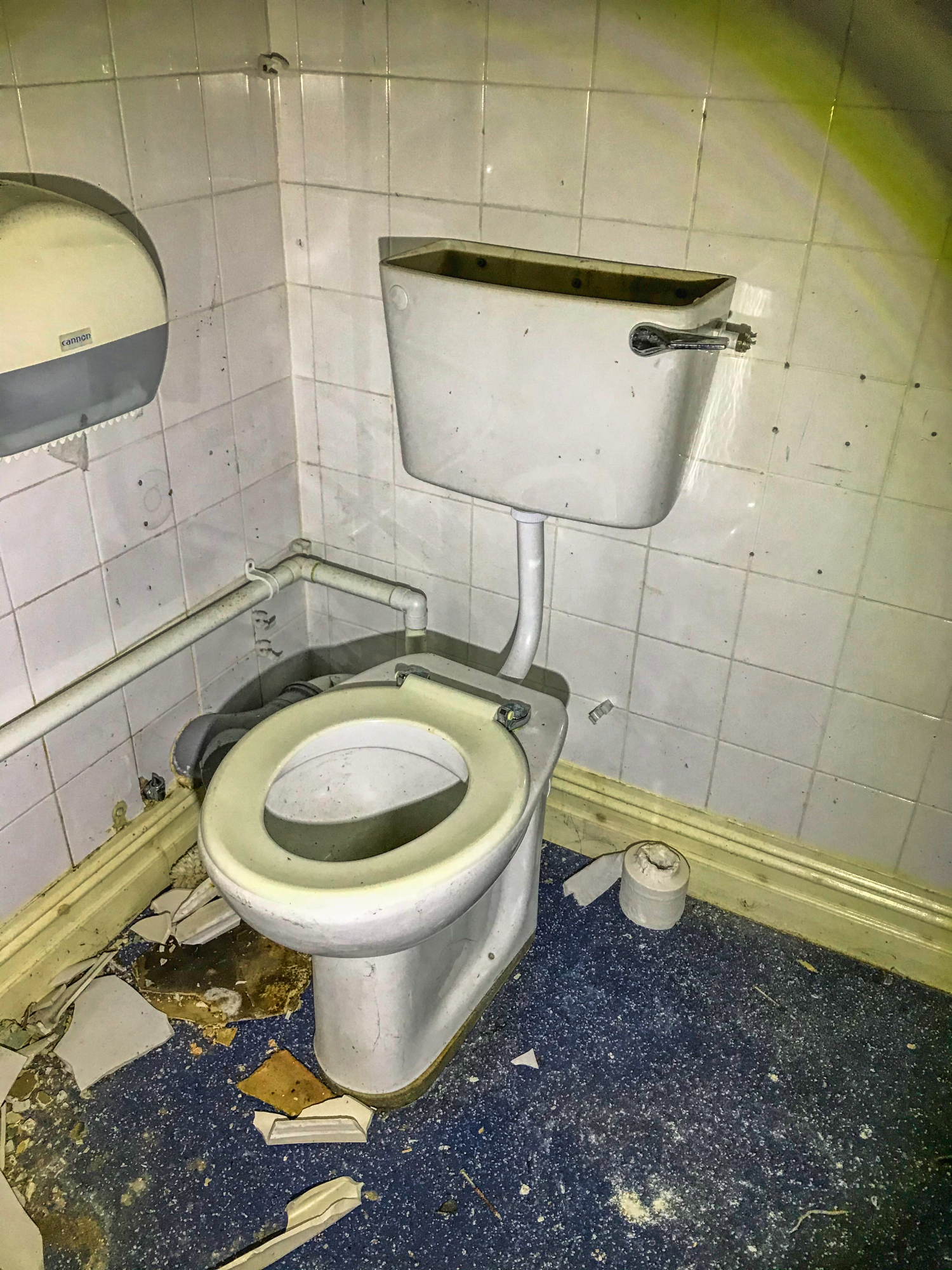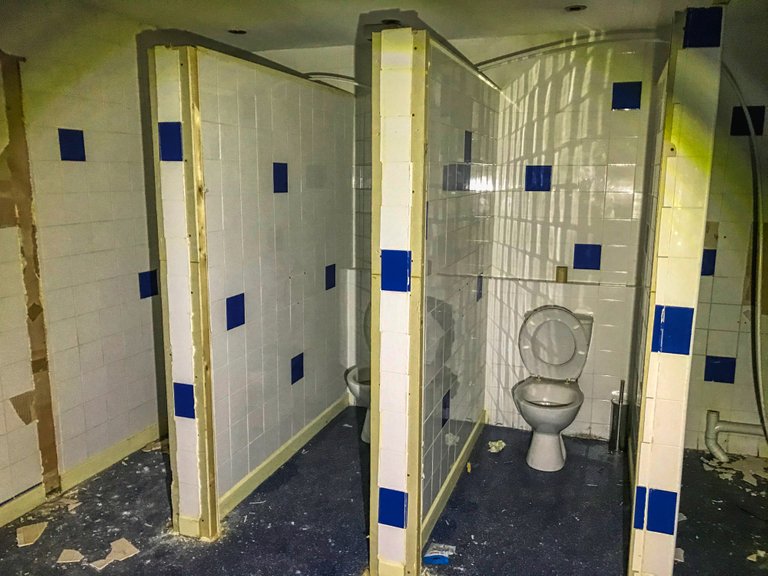 What a delightful toilet. There's even bog roll though it might prove a little damp and stick to your arse if used.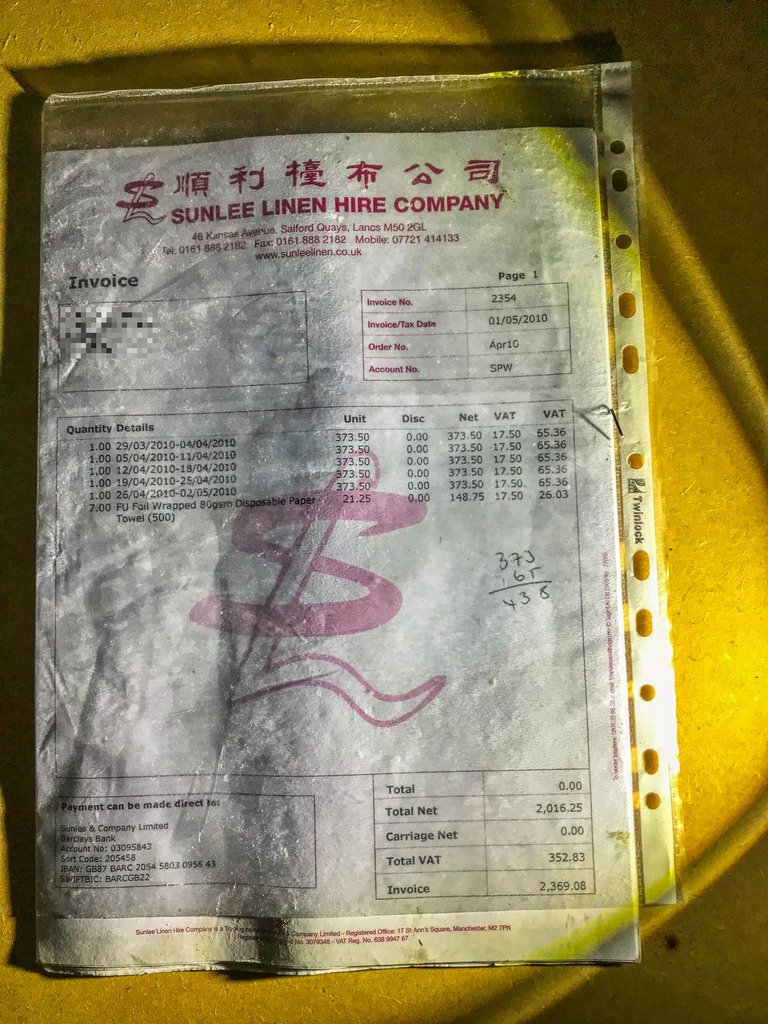 A linen hire company? Whatever this bill is for, it's extremely costly. Does it cost that much to rent it, or clean it?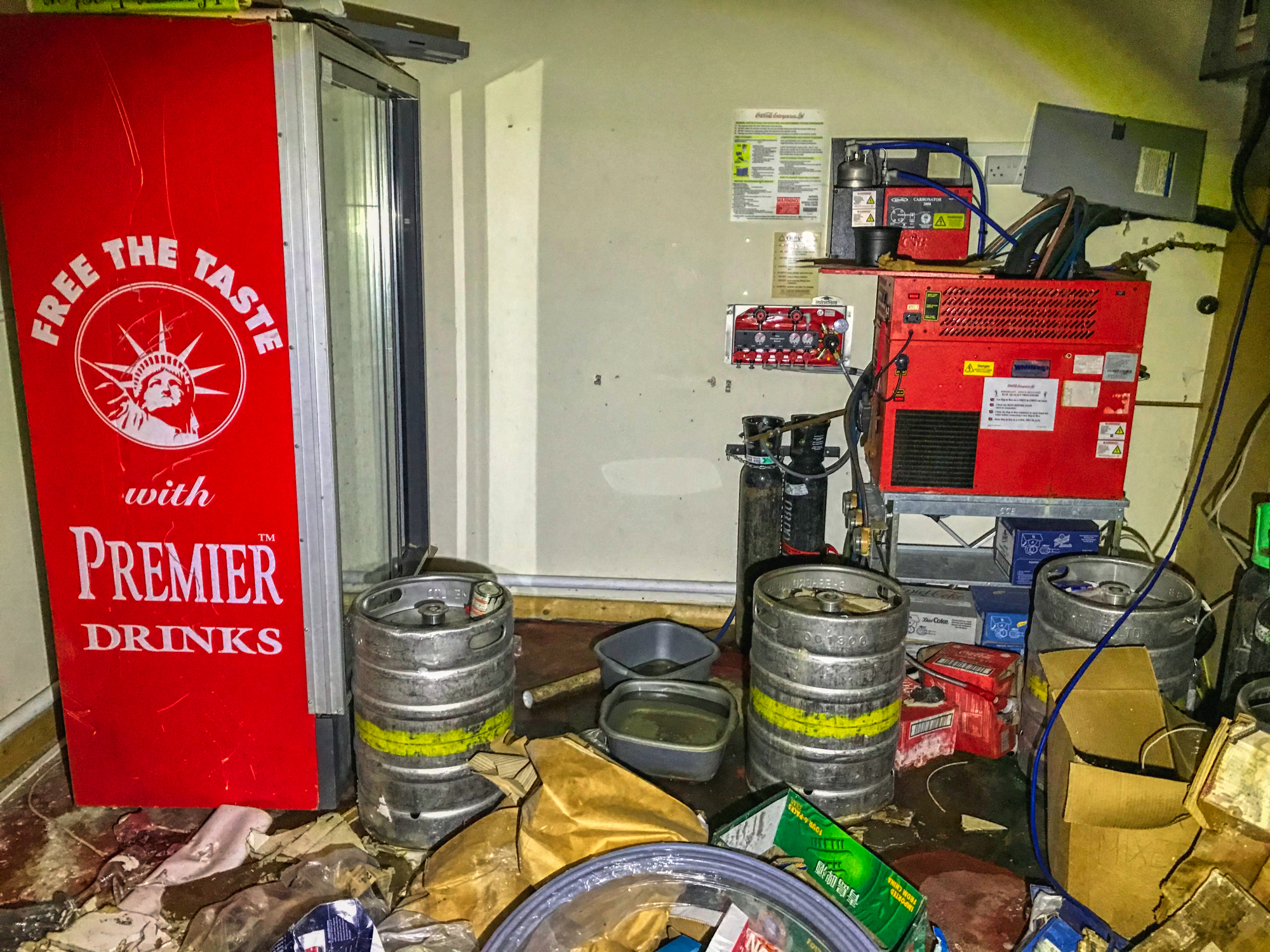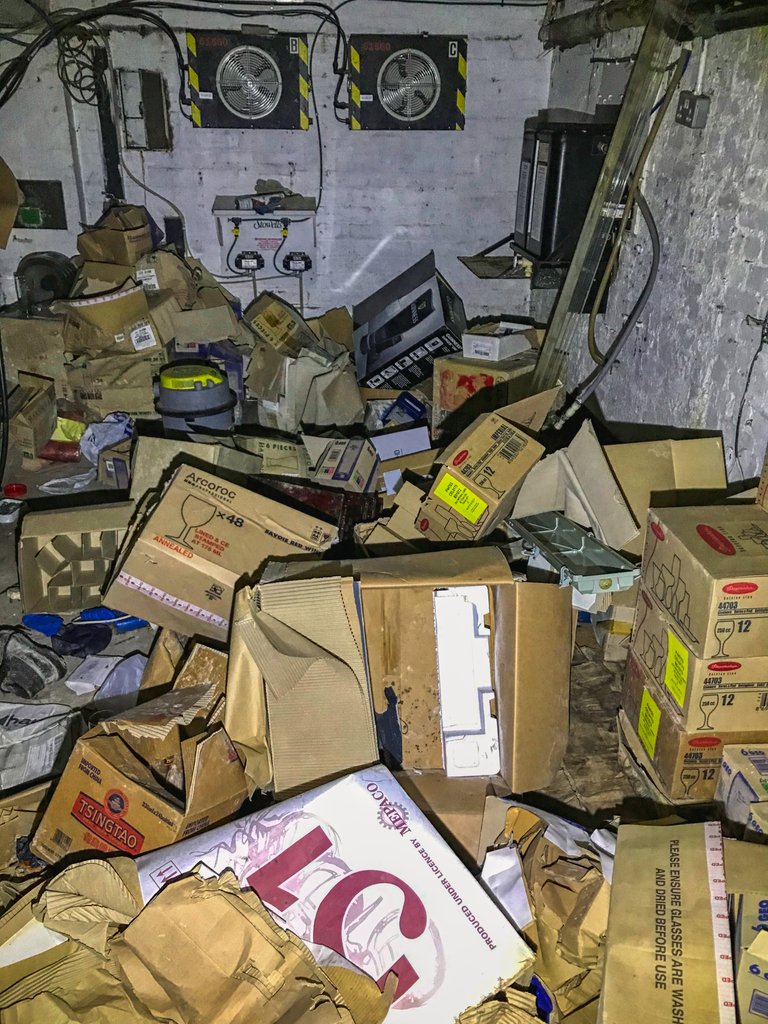 There was no beer left in the vending machine, I did check. Drinking abandoned beer is not my thing anyway.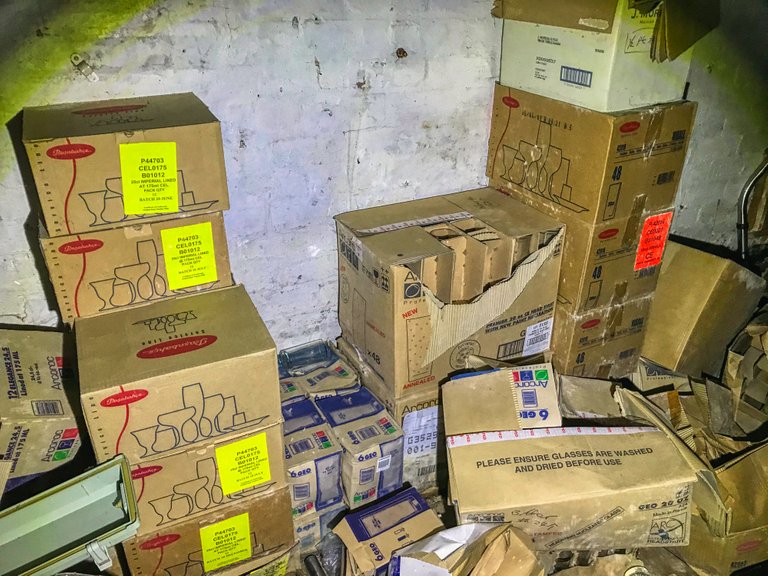 Apparently, glasses are also not worth stealing, even boxed, new, albeit slightly mouldy.
Some more indecipherable scribbling.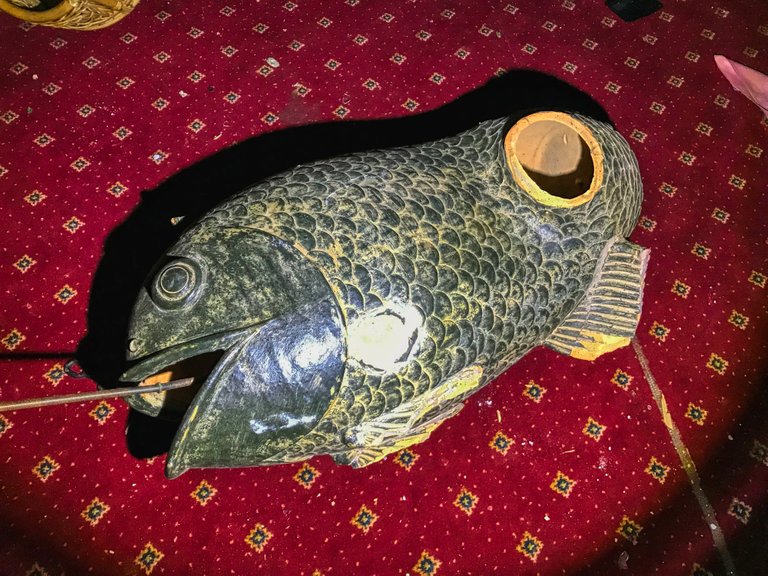 Is this part of the Chinese Dragons? It looks detached from something.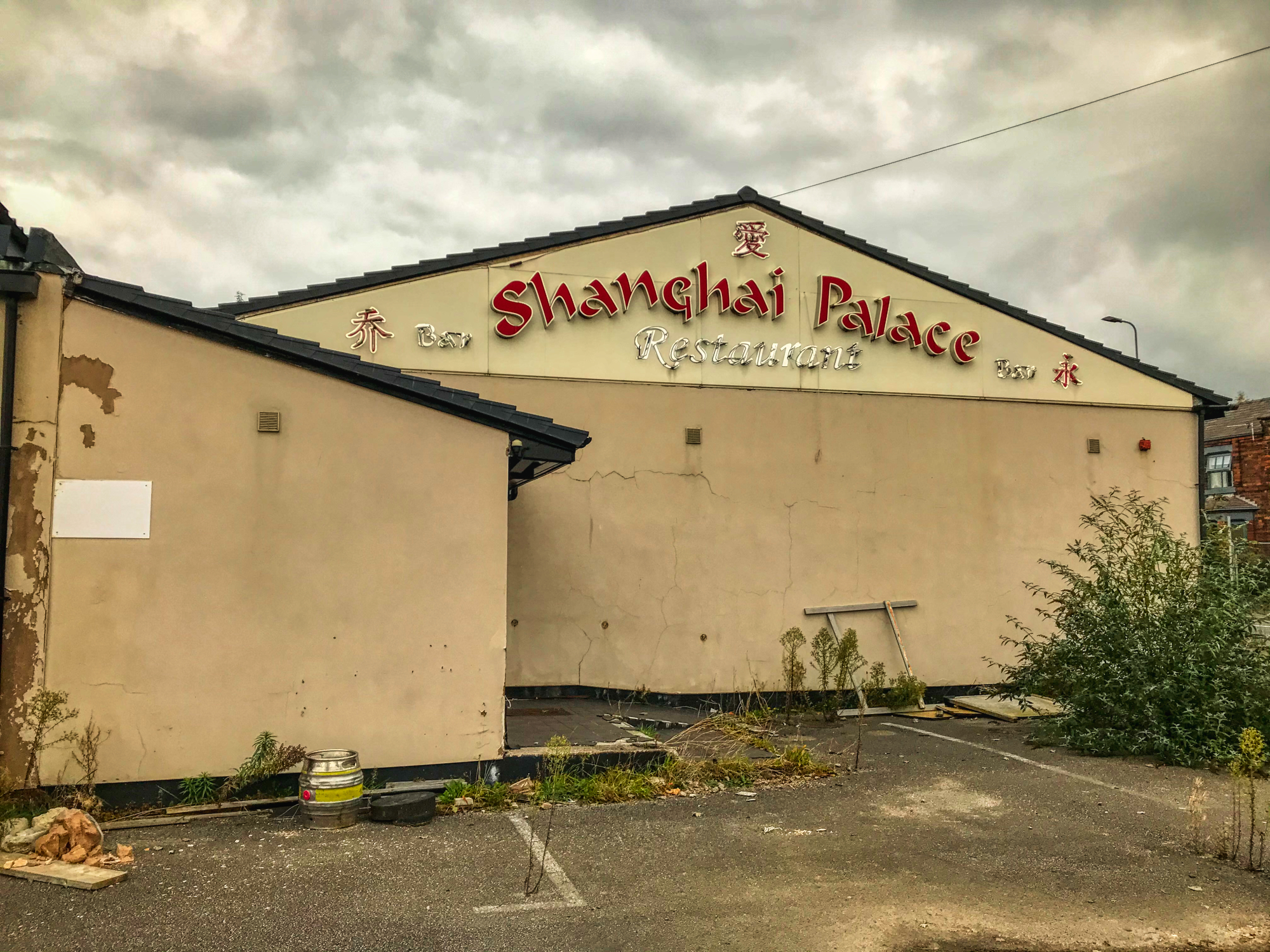 We visited Shanghai Palace in October 2020 and have heard little of it since. Has it been boarded up? I hope so.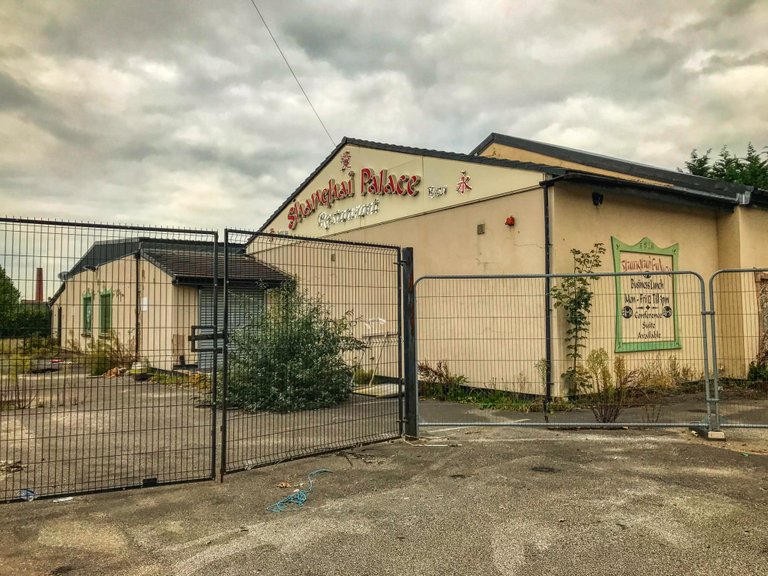 It could be restored but in our current times of lockdown / no-lockdown (rinse and repeat), things are not good for the hospitality industry. It might be better if it was demolished.

Do you like posting your Urbex content and photography for FREE on Facebook and YouTube? I like to get some form of reward for my work and every time I create I do just that. Take a look at The Urbex Community on HIVE.
If you want to keep creating for FREE then ignore what you are reading. If you want to be like me and gain something other than BUGGER ALL for your work then click here and learn about posting on the HIVE blockchain.

Earn FREE EOS from Coinbase by taking partaking in a simple quiz here
Earn currency while you play brewing virtual beer with CryptoBrewMaster
Earn currency while you play and become a global Rock Star with Rising Star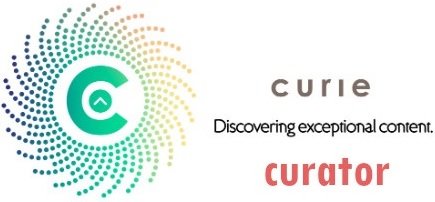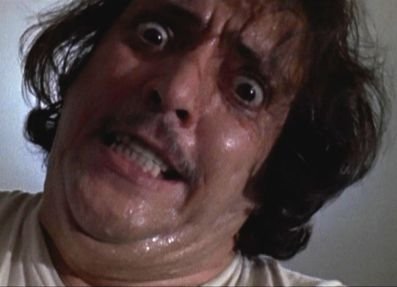 If you found this article so invigorating that you are now a positively googly-eyed, drooling lunatic with dripping saliva or even if you liked it just a bit, then please upvote, comment, rehive, engage me or all of these things.