"Look at that place", exclaimed @dizzydiscovery suddenly. I jolted on the brakes parking 100 yards farther up the road to see what all the fuss was about.
It was October 2020, we had just left The Three Arrows and were on-route to the next exciting 'derp of the day'.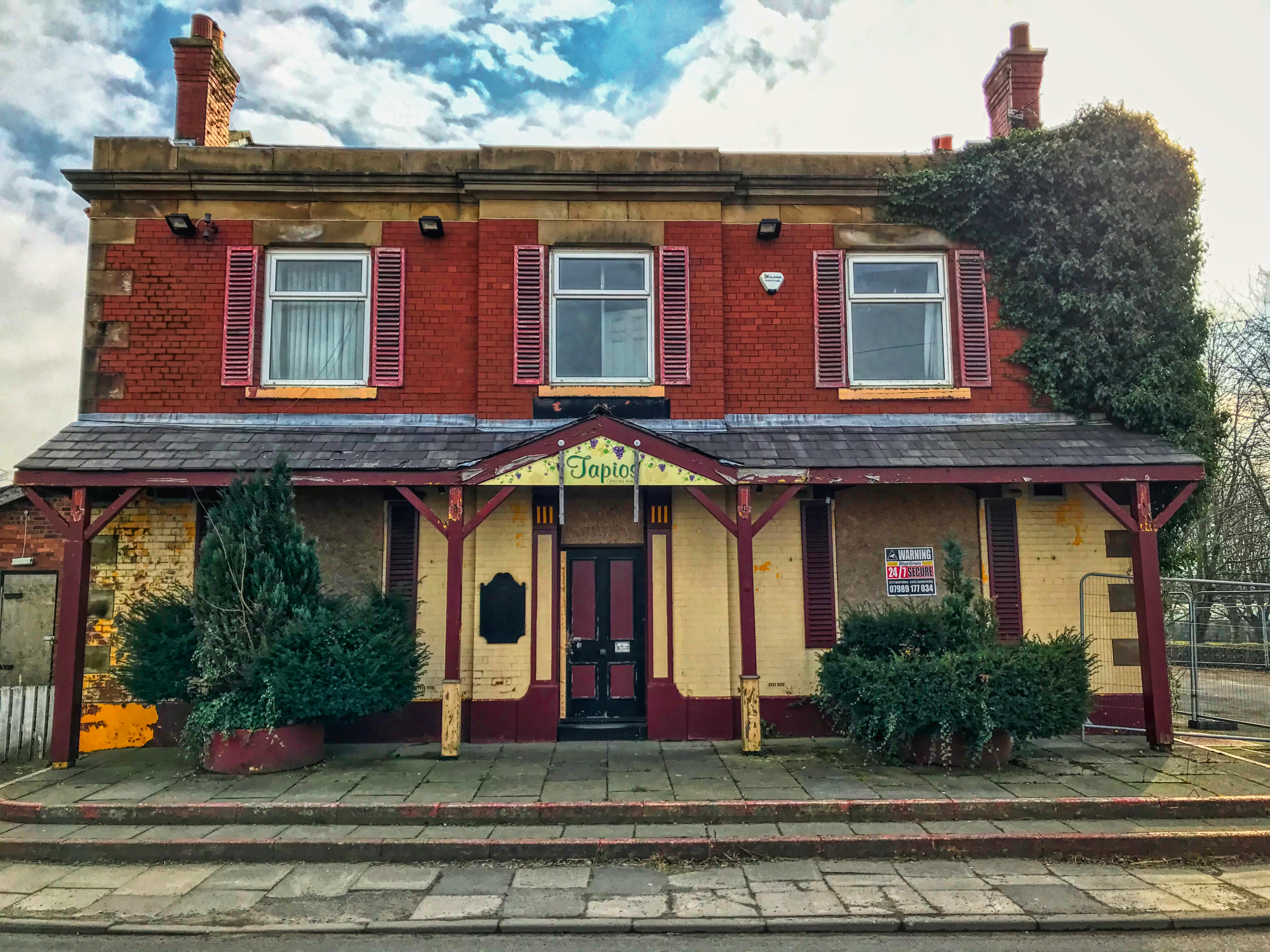 Roadside distractions are commonplace among us explorers. Most of the time they come to little but you can find an odd gem amongst all the duds you see on the side of the road.
Tapios did look empty as could be seen by the masses of herras fencing surrounding the empty car park. What those fence builders were thinking beats me.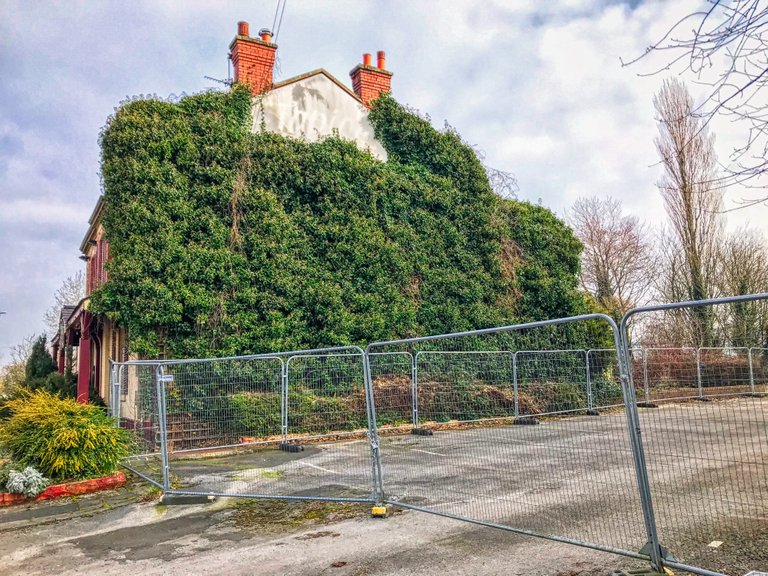 Why they want nobody to step on a piece of sacred empty concrete and leave the house unguarded comes from the mind of someone strange.
That day was a fail as some old bloke was pottering around outside the house next door. Doubtless, he was the owner and was peering at us with squinted eyes suspiciously.
We took some photographs anyway and ignored him. 'Act like it's yours', I have been told, and fuck the nosey twats.
March 2021 and I was back with a dubious @bingbabe sat in the car. I figured it was worth a solo look and not to expose her to the horrors of burnt timbers, random metal rods poking out, intent on taking your eyeballs out and vegetating stale half-pints of beer that would likely kill if you took a sip.
Nonchalantly striding around to the back I was in luck and straight in with a little scrambling.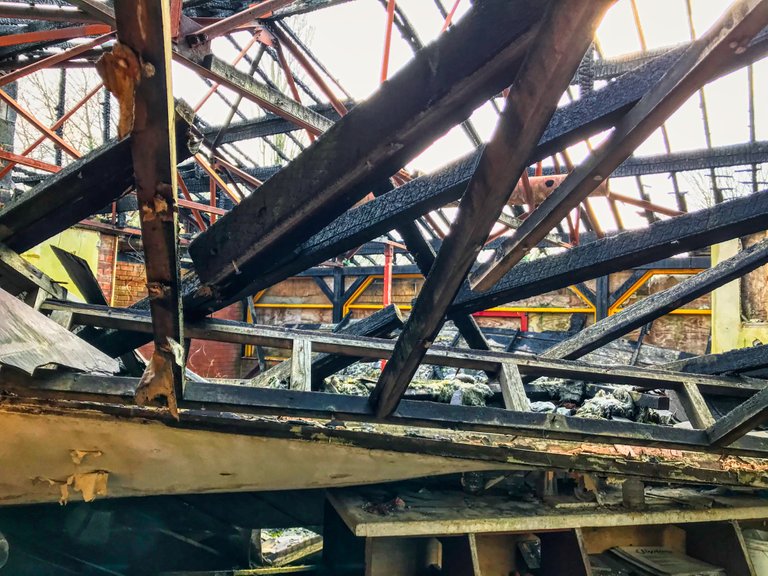 Tapios was very much off the Urbex radar so I was not sure what to expect. It looked like it had been subjected to fire at some point and this report confirms just that.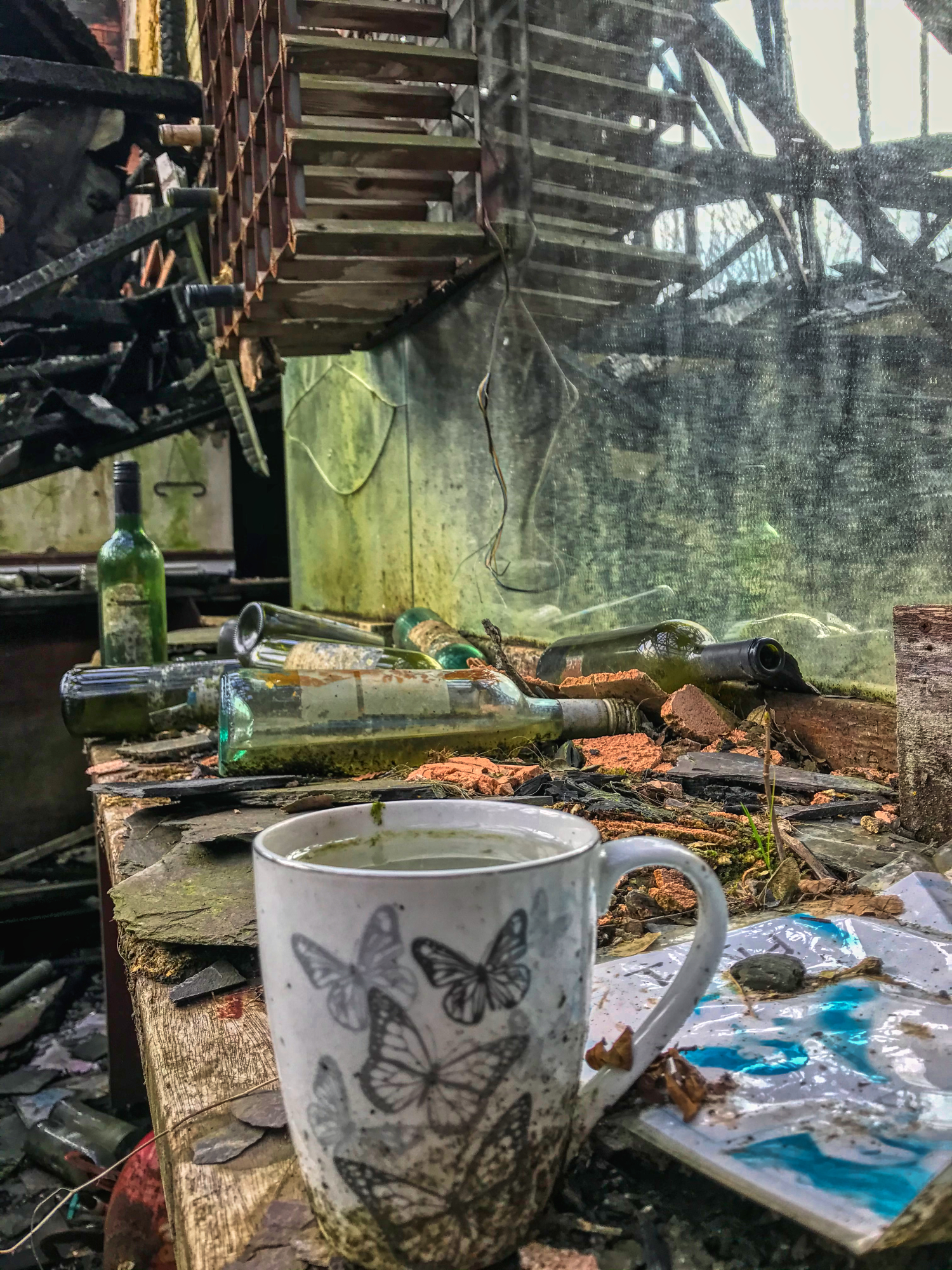 For something that has been empty for almost 5 years, why have the explorers not been in? I did find that a little strange.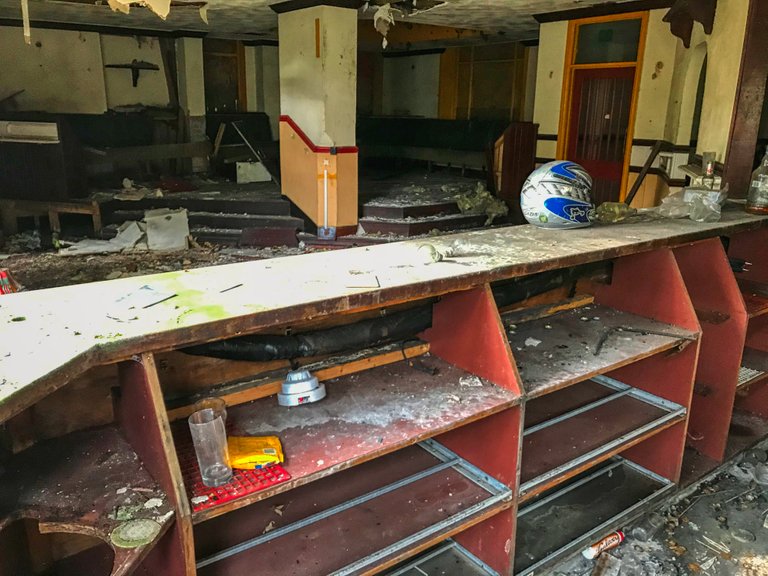 Inside was made of up the usual deathly quiet sounds I have become accustomed to. It has been burnt but there was a lot left.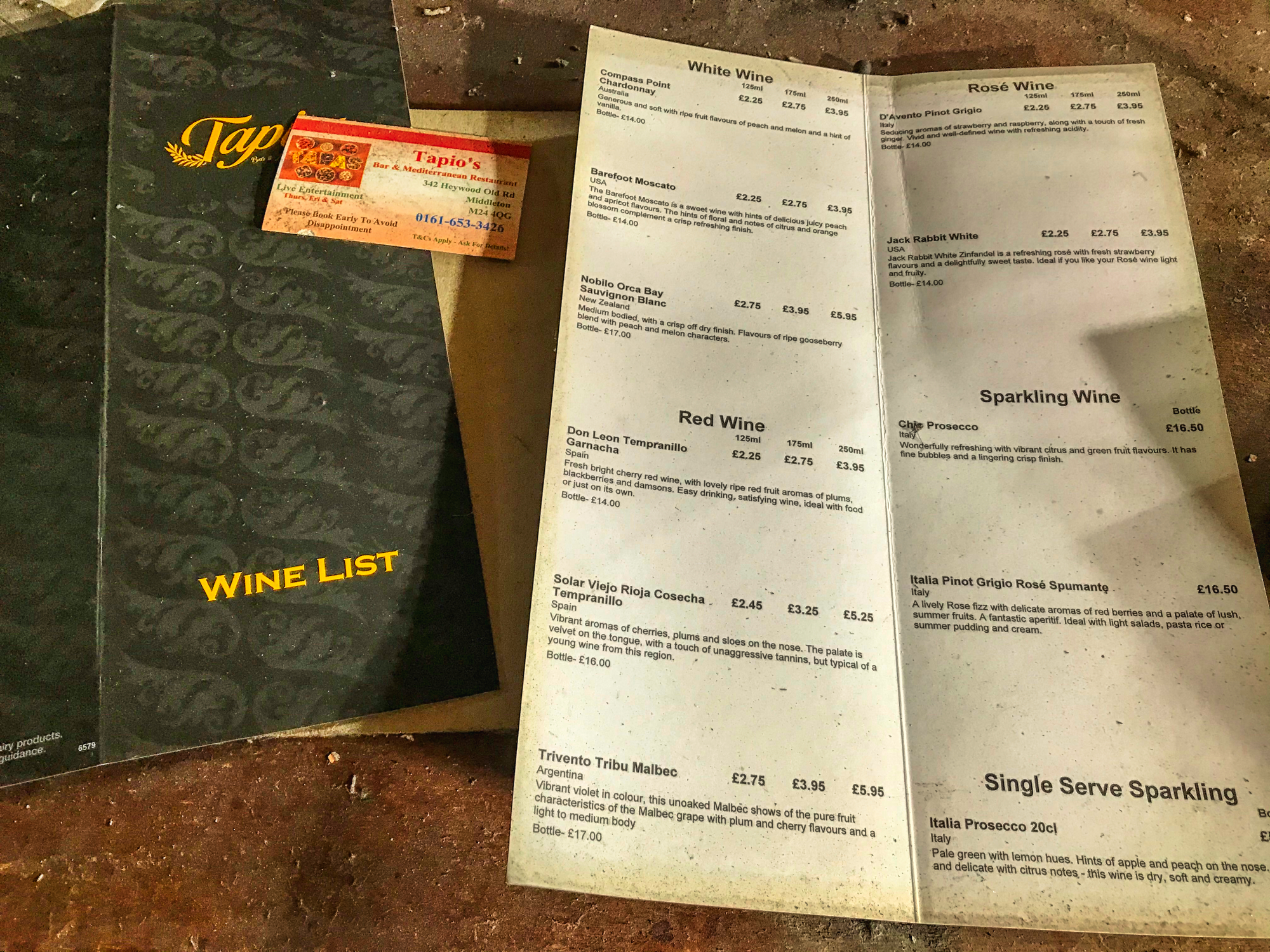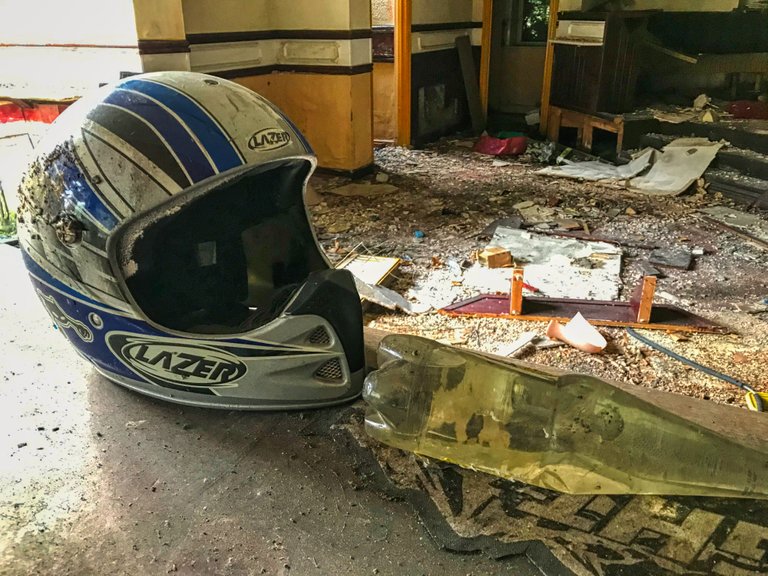 A helmet on the bar and also some food menus. The fire it seems had been confined to the extension area.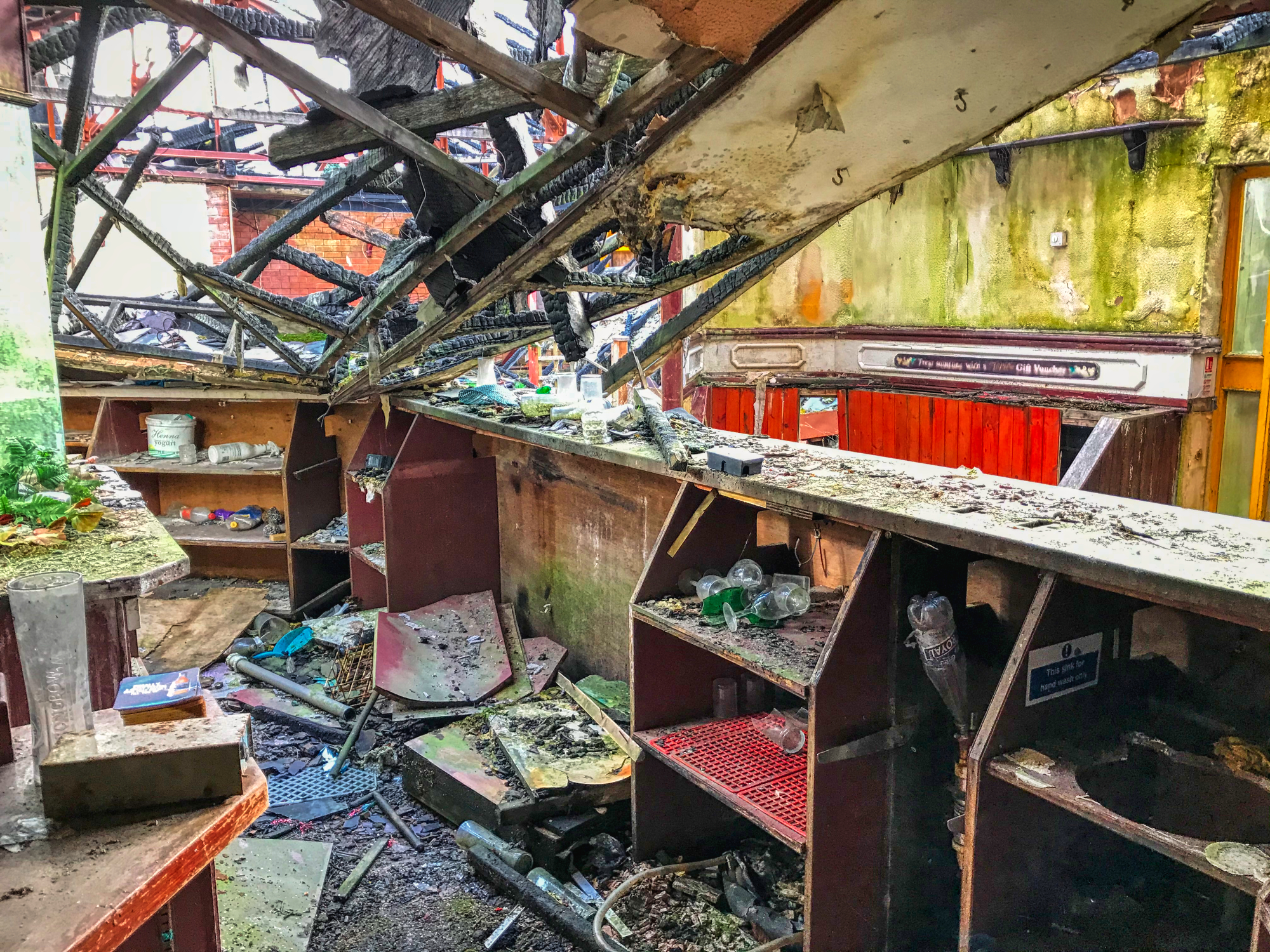 …'the wise explorer never touches half-falling ceilings such as this one, otherwise, they can be safely ignored'…
Getting into the bar was a bit of a squeeze, when lots of things collapse you need to navigate around them trying your best not to disturb anything.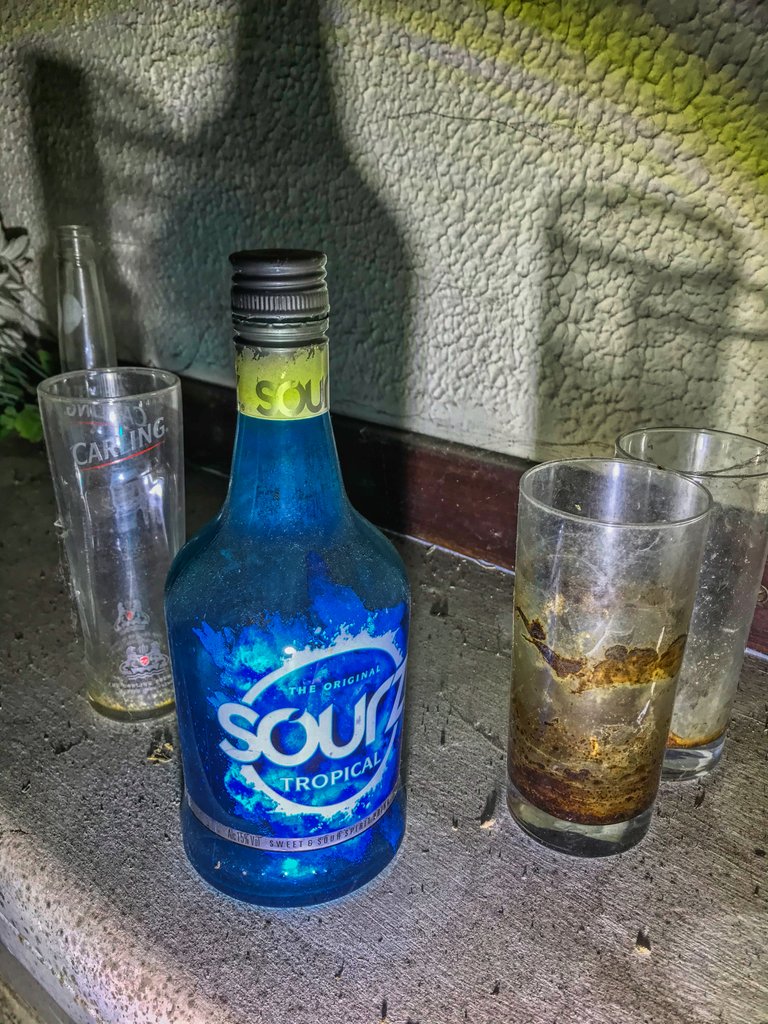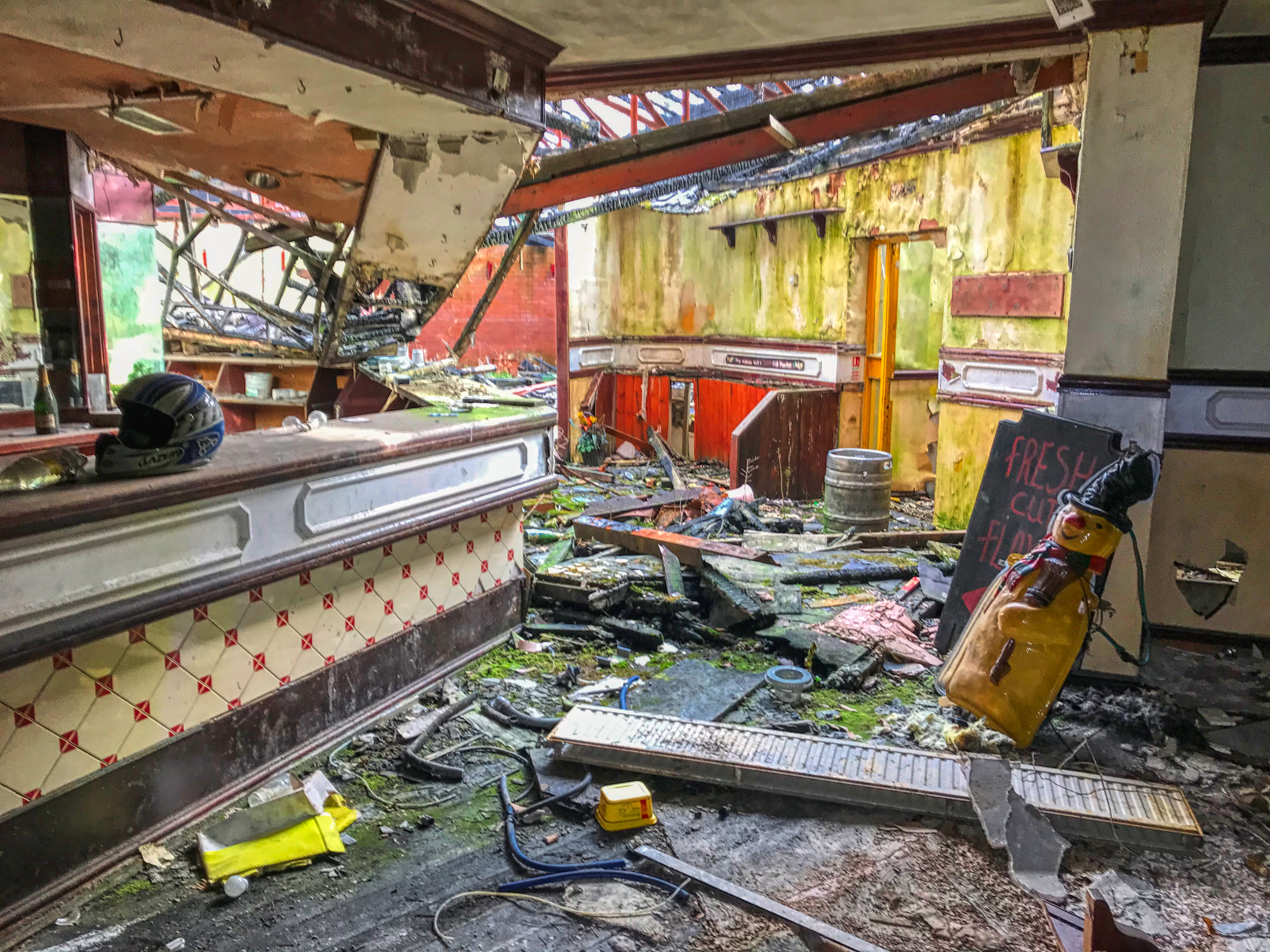 I ought to stop taking toilet snaps. It's not like they are photogenic or anything.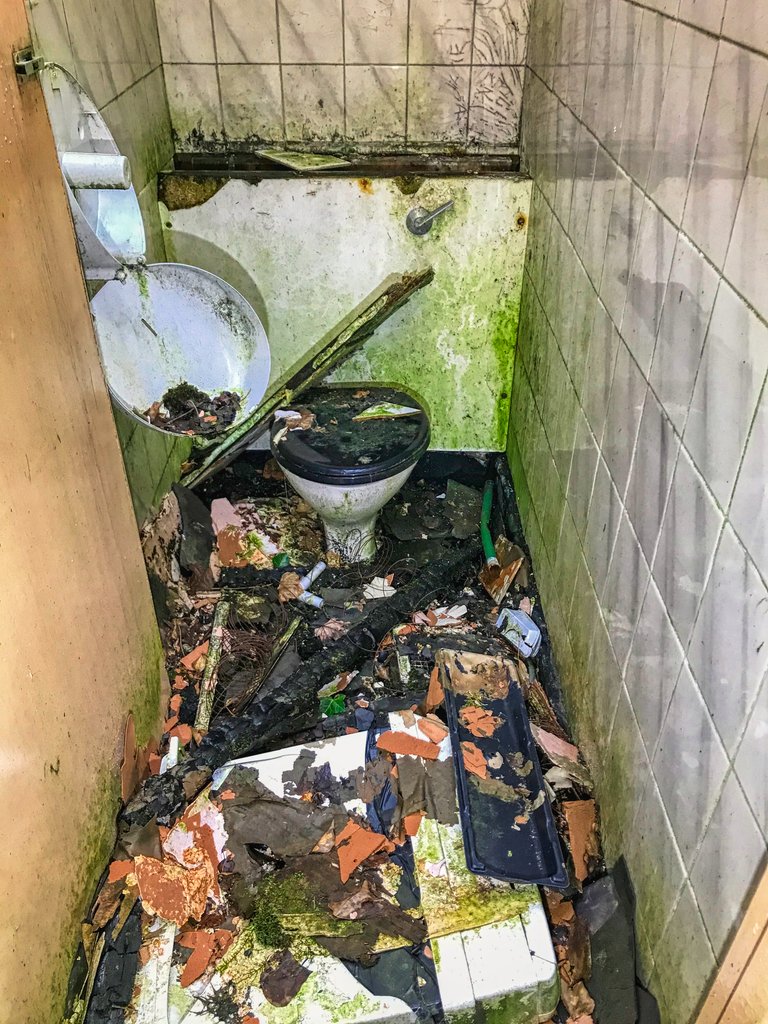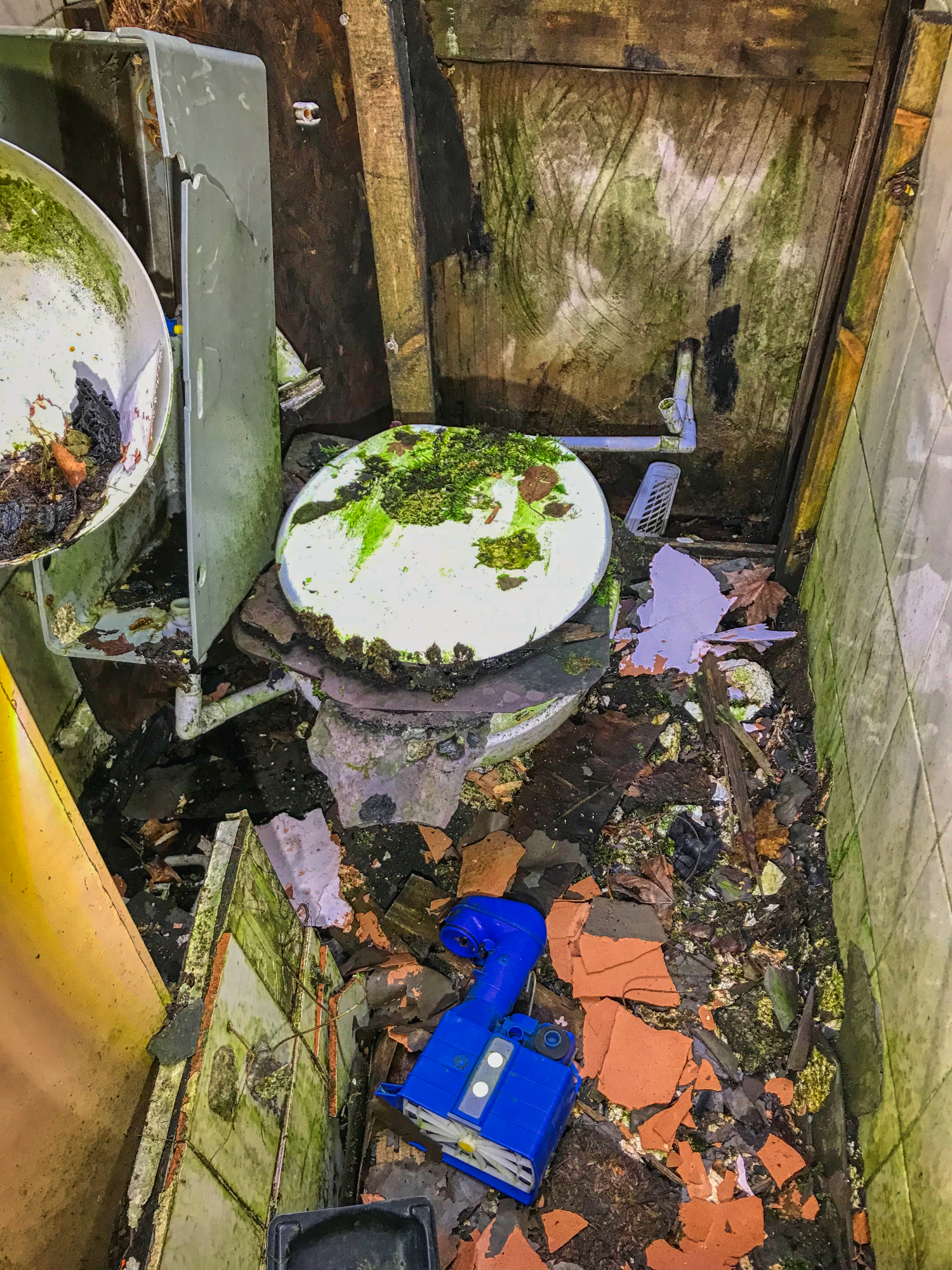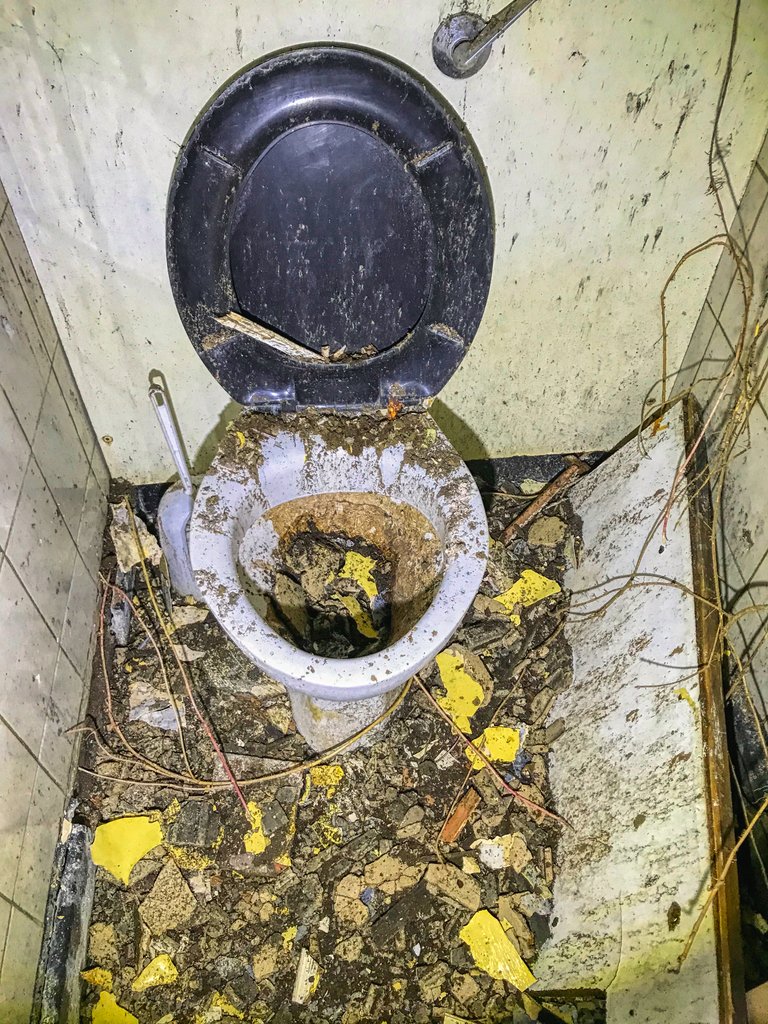 Just before the burning, Tapios closed down. It is described as, 'the once-popular Mediterranean restaurant', but was it really any good?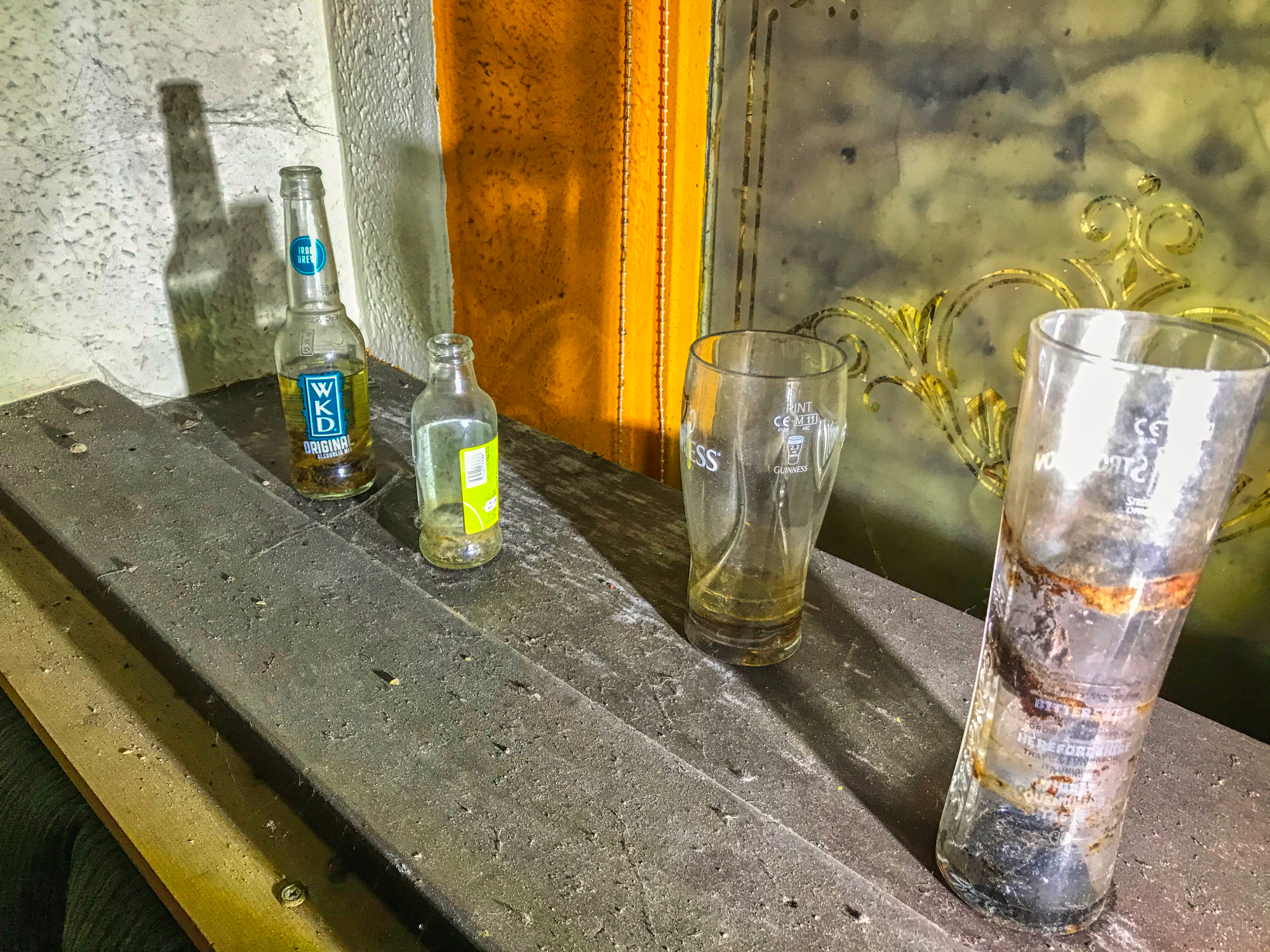 I found a few reviews, some good, and some bad but this got my attention. The writing on the wall may have already been written so the staff did not care?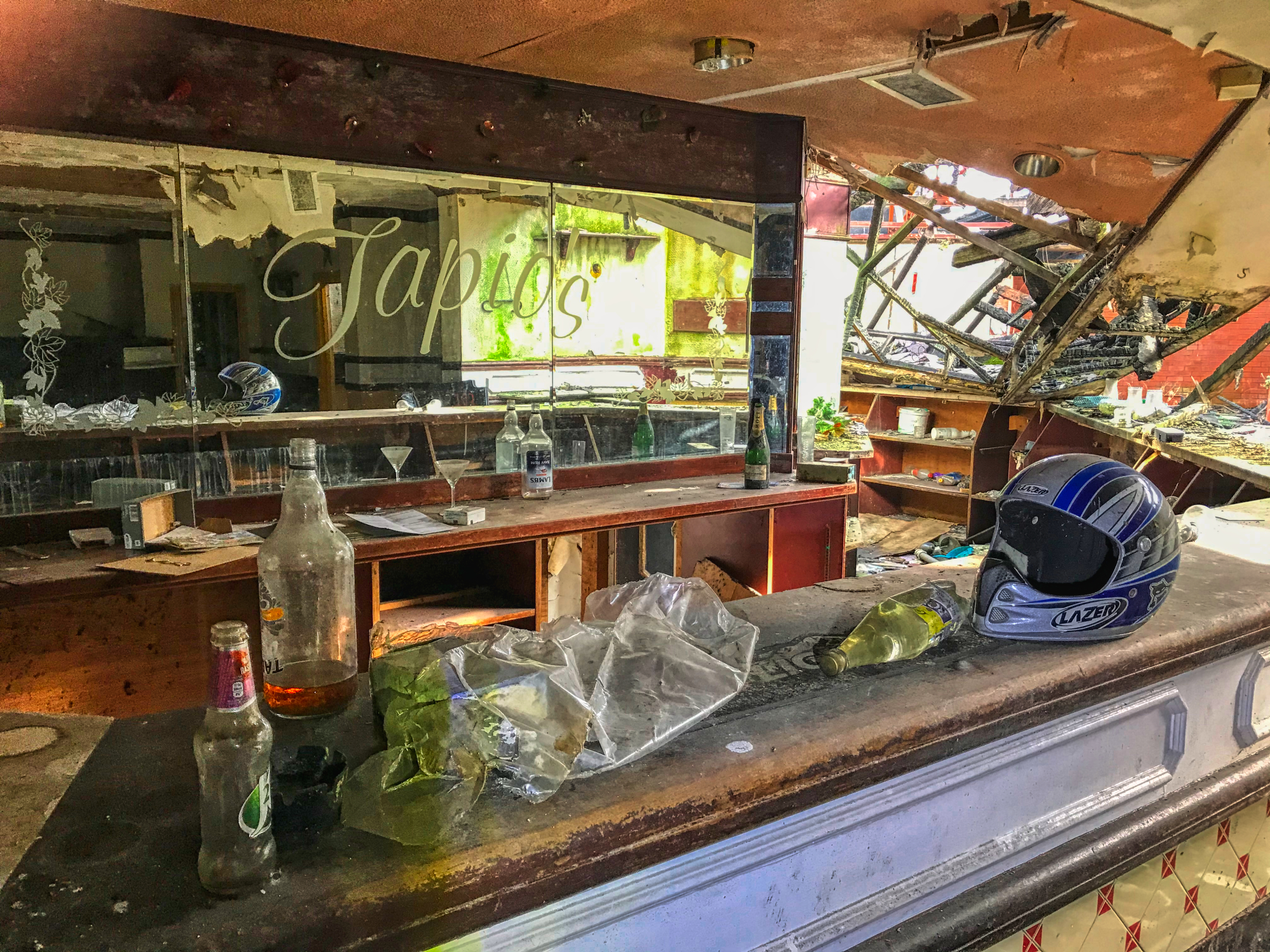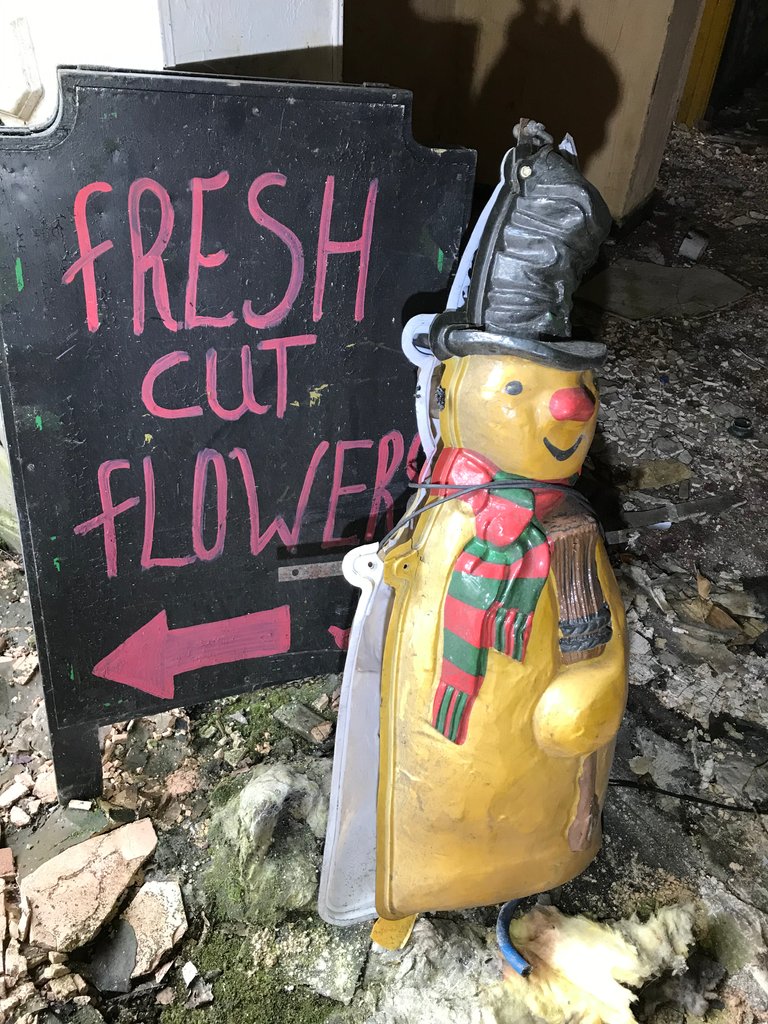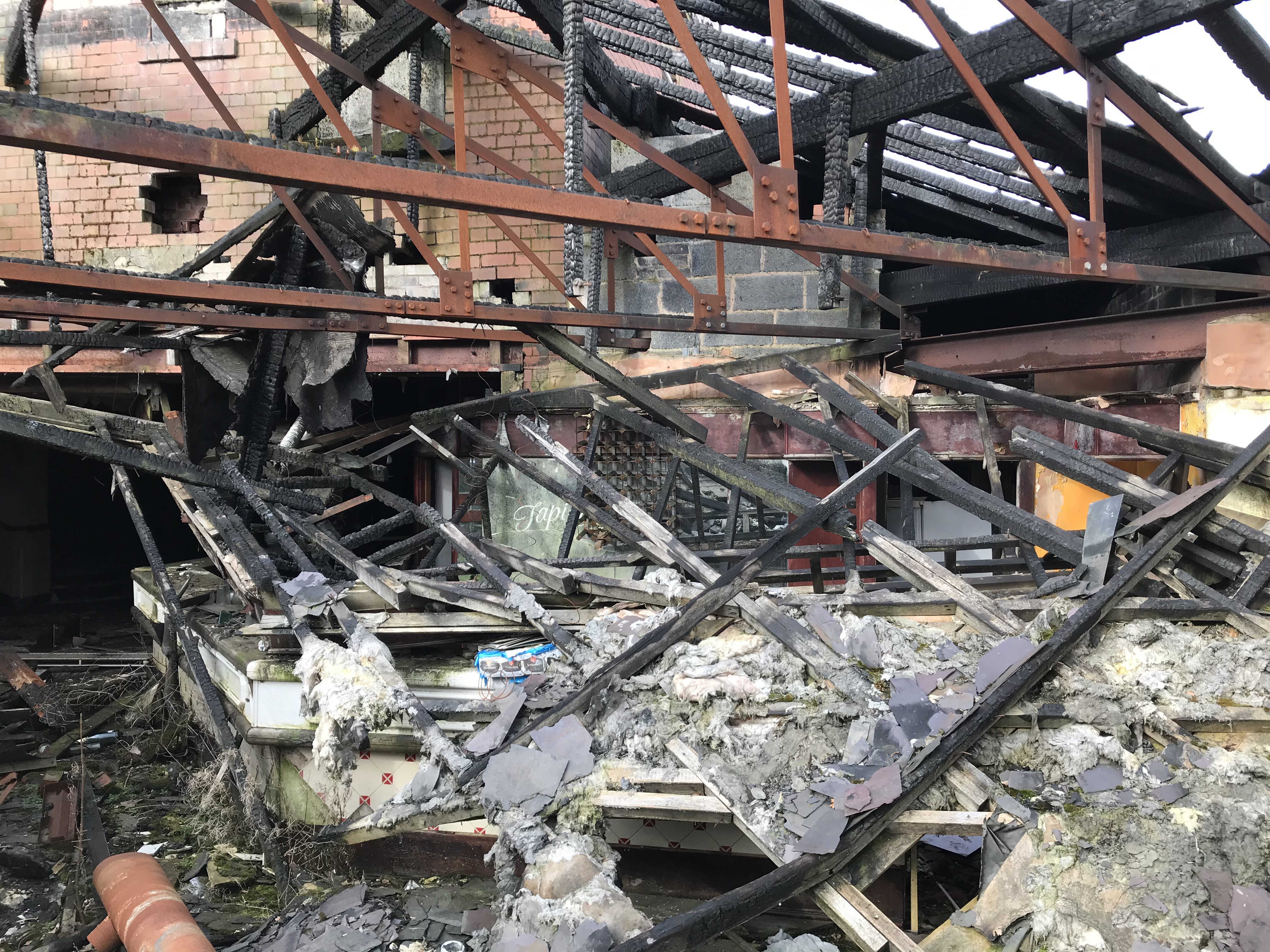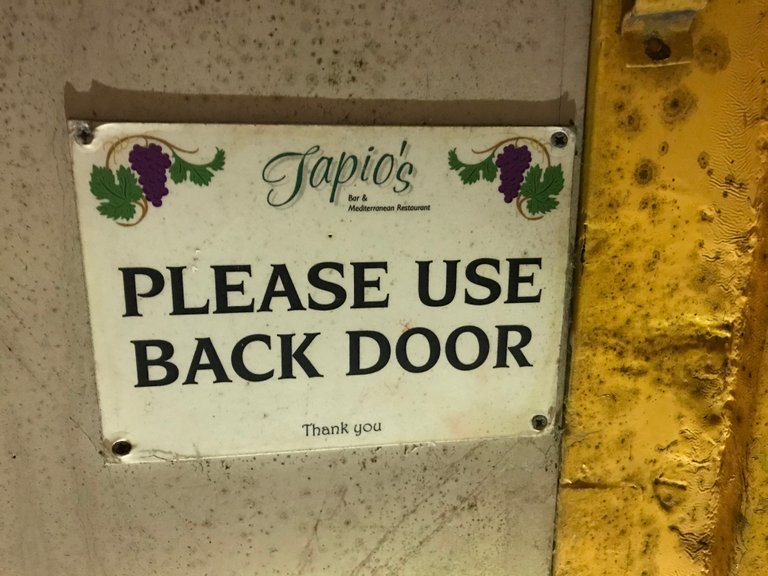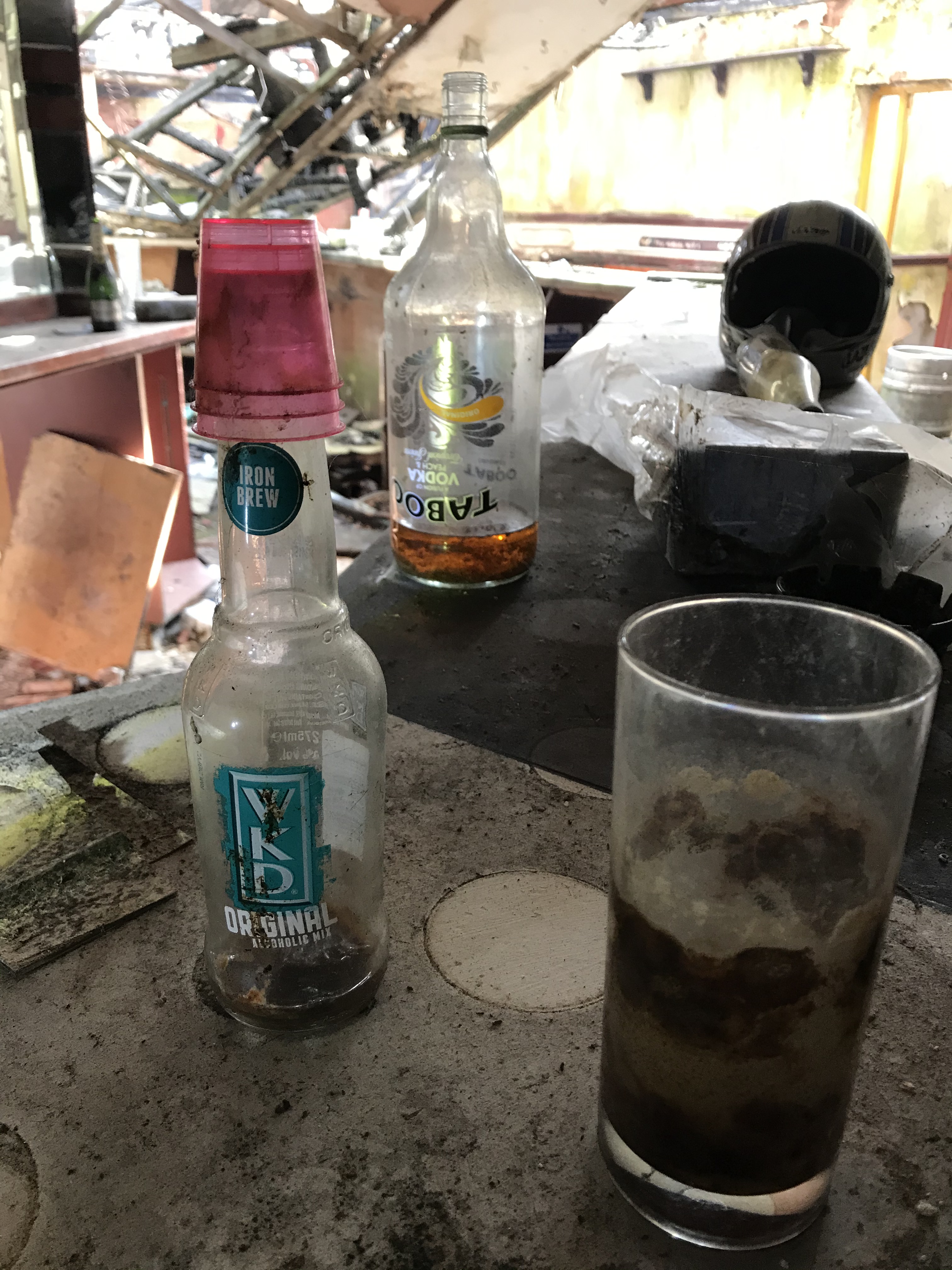 Having checked out the ground floor I descended into the cellar where all dark things lurk.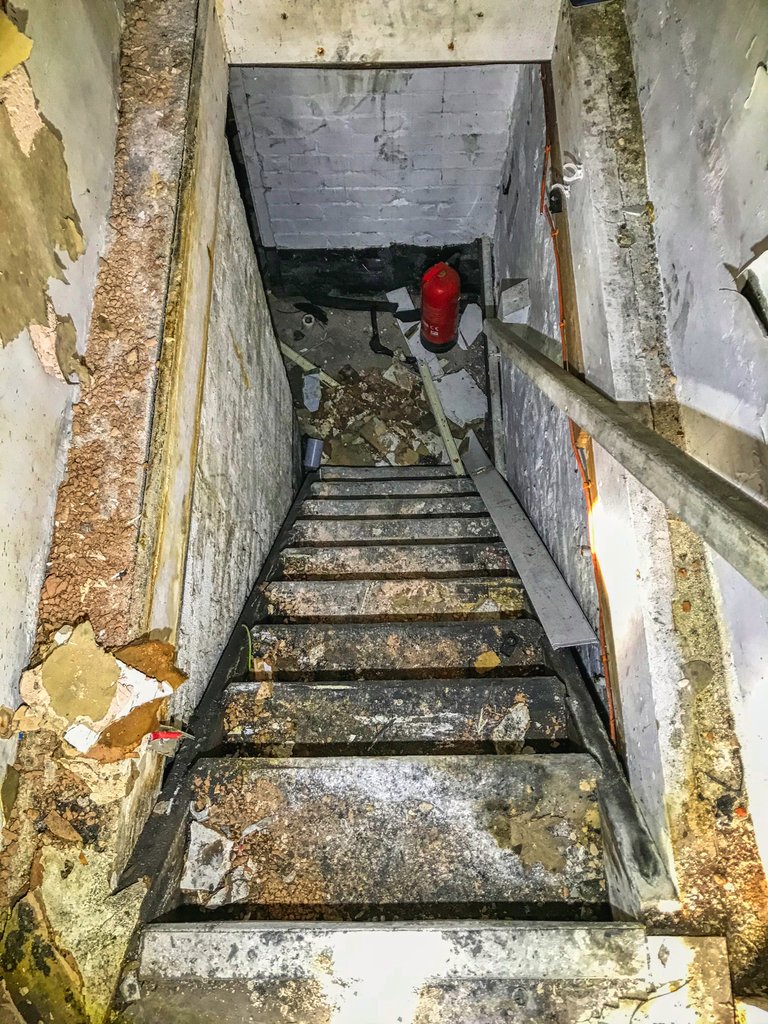 There was some kind of noise going on down there, water noise that was getting louder.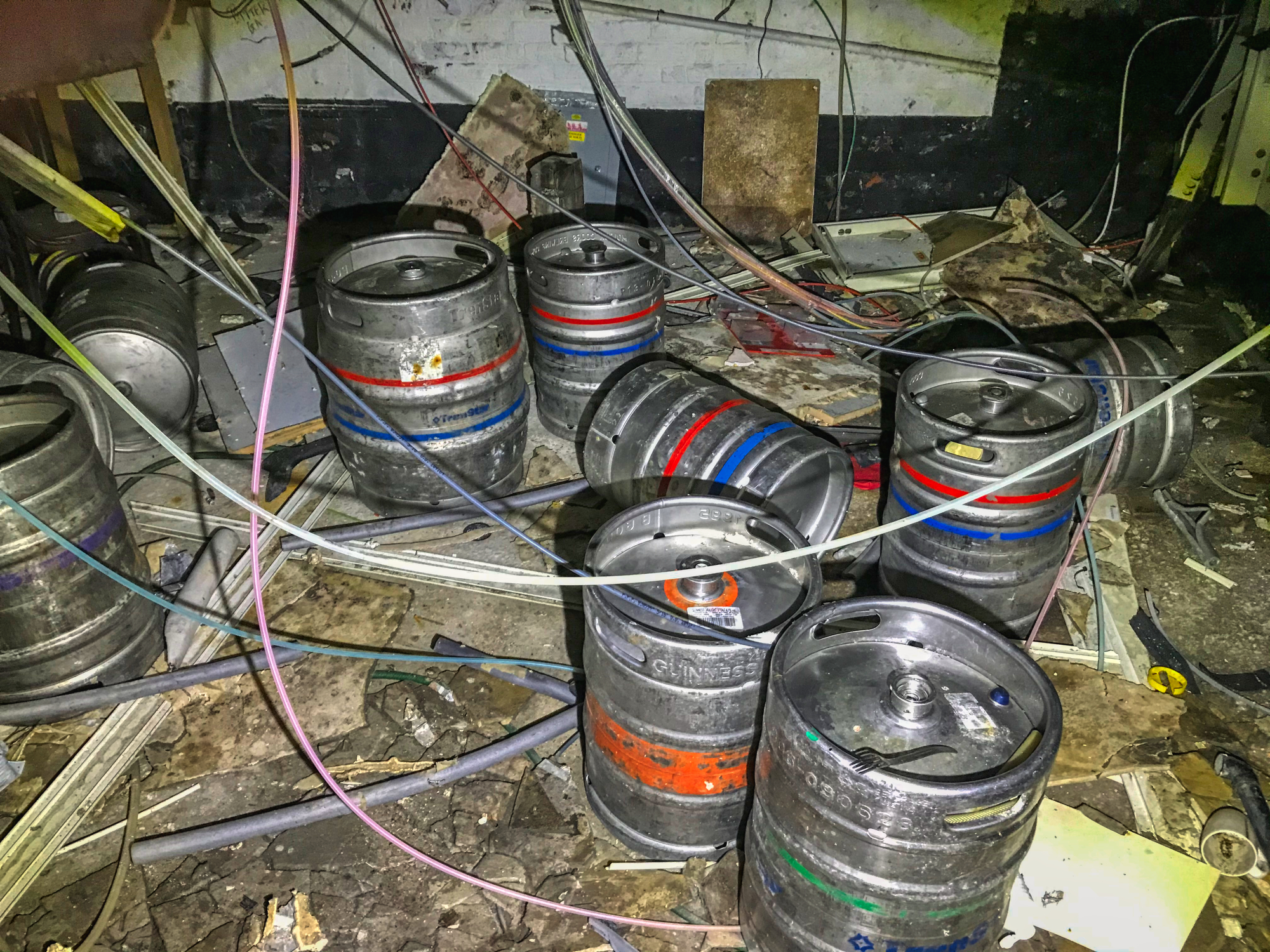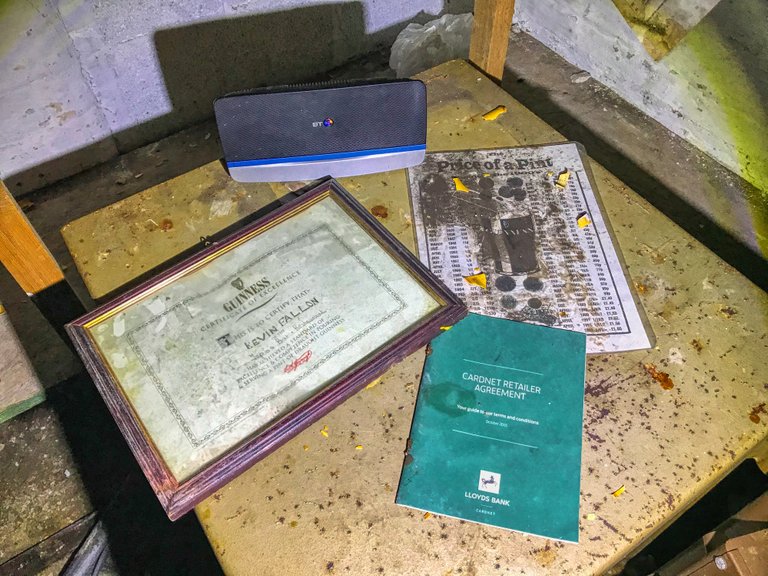 It's tough to photograph water leaks, but there was quite a major one in this corner among the old framed photographs, certificates, and menus.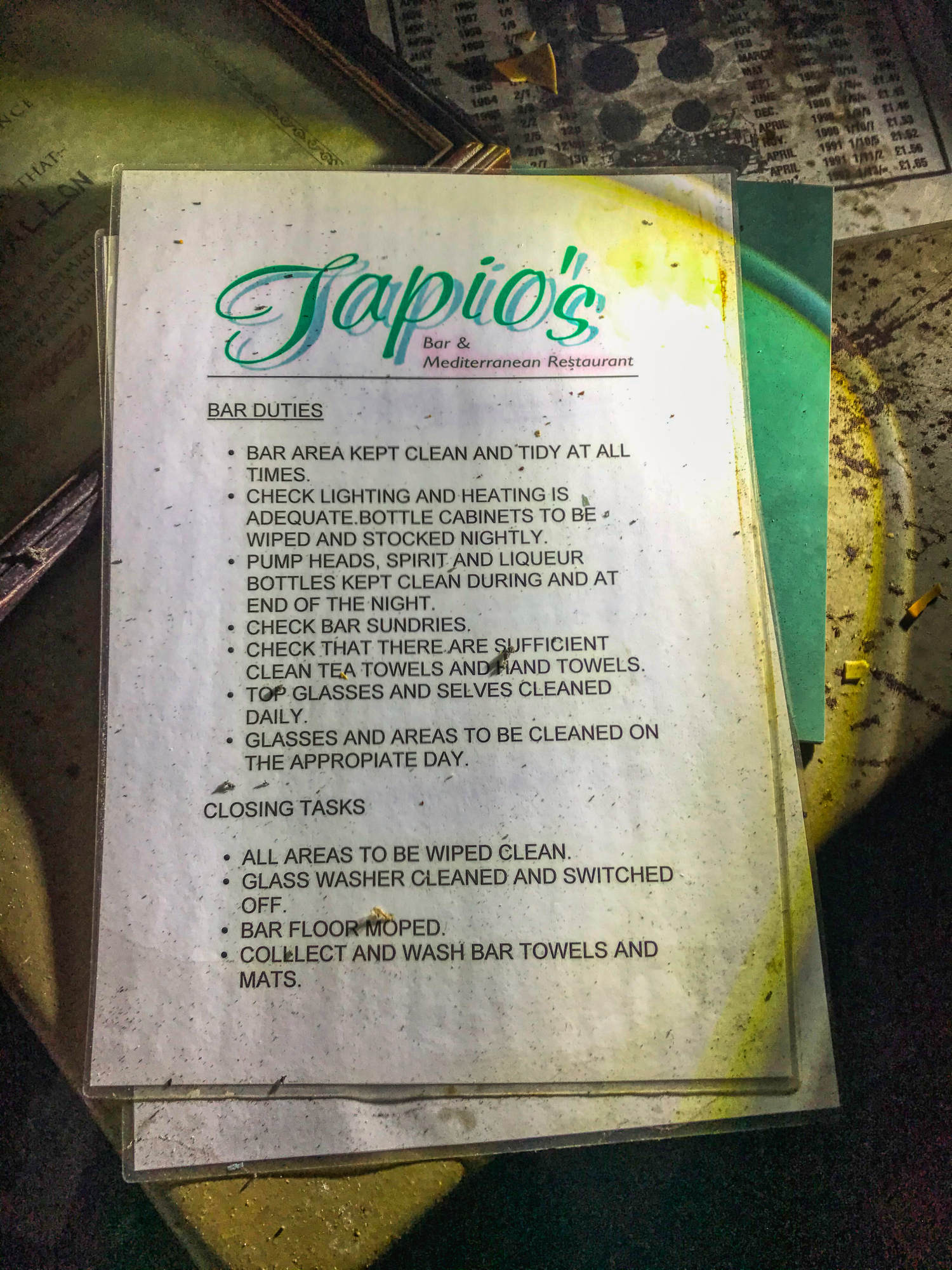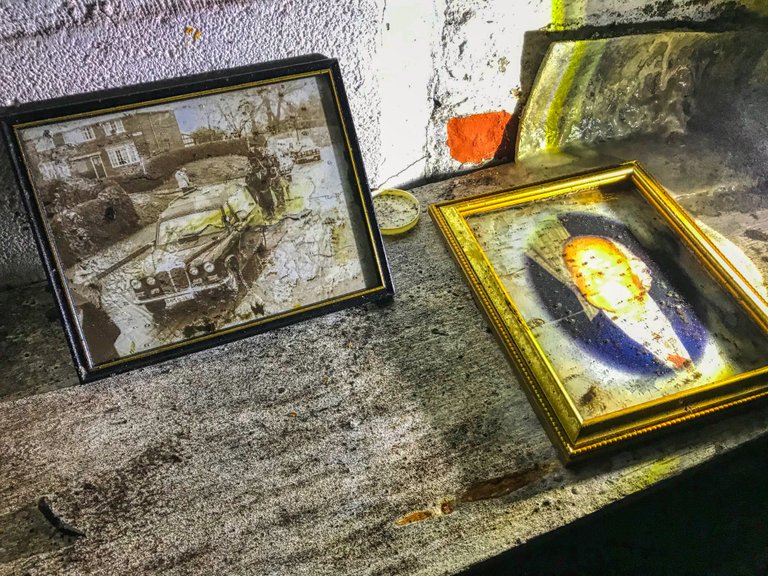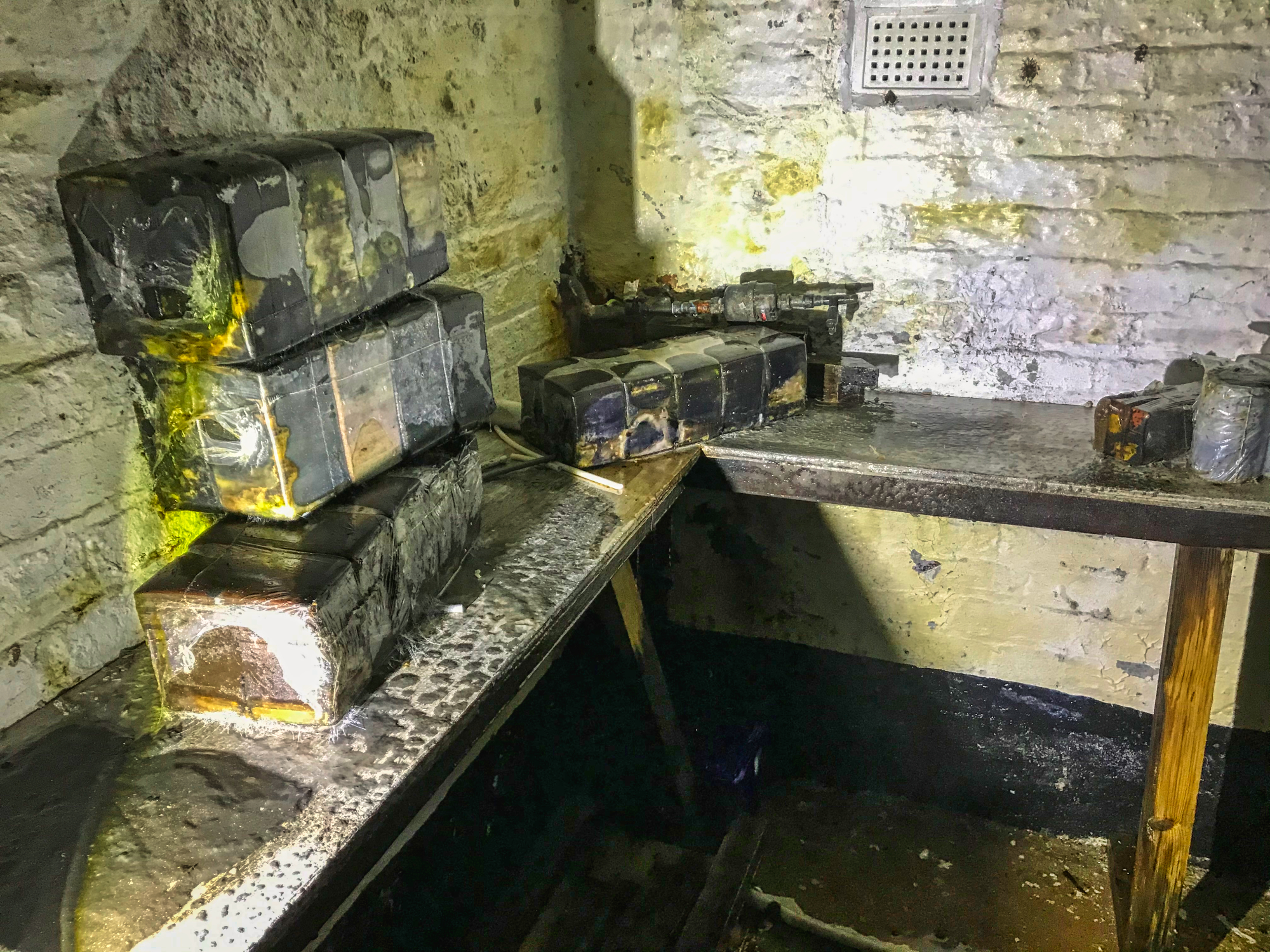 I had to tread carefully not to get my feet soaked. If you think those are ancient chests bound in shrink-wrap with golden doubloons inside, then go back and check yourself.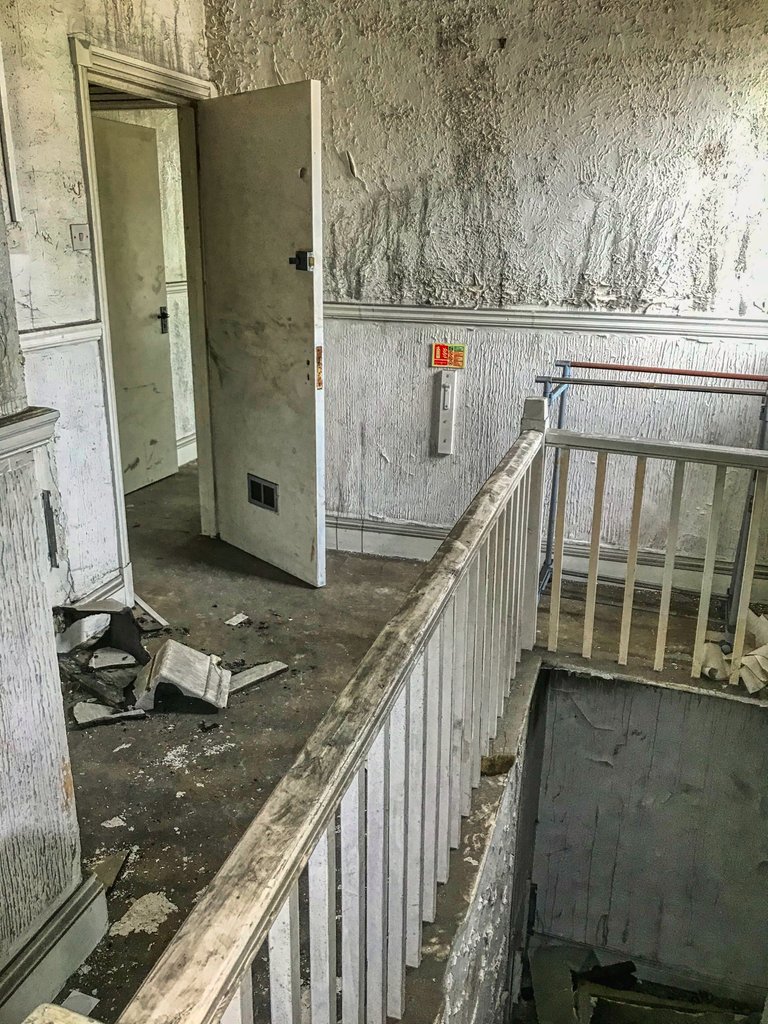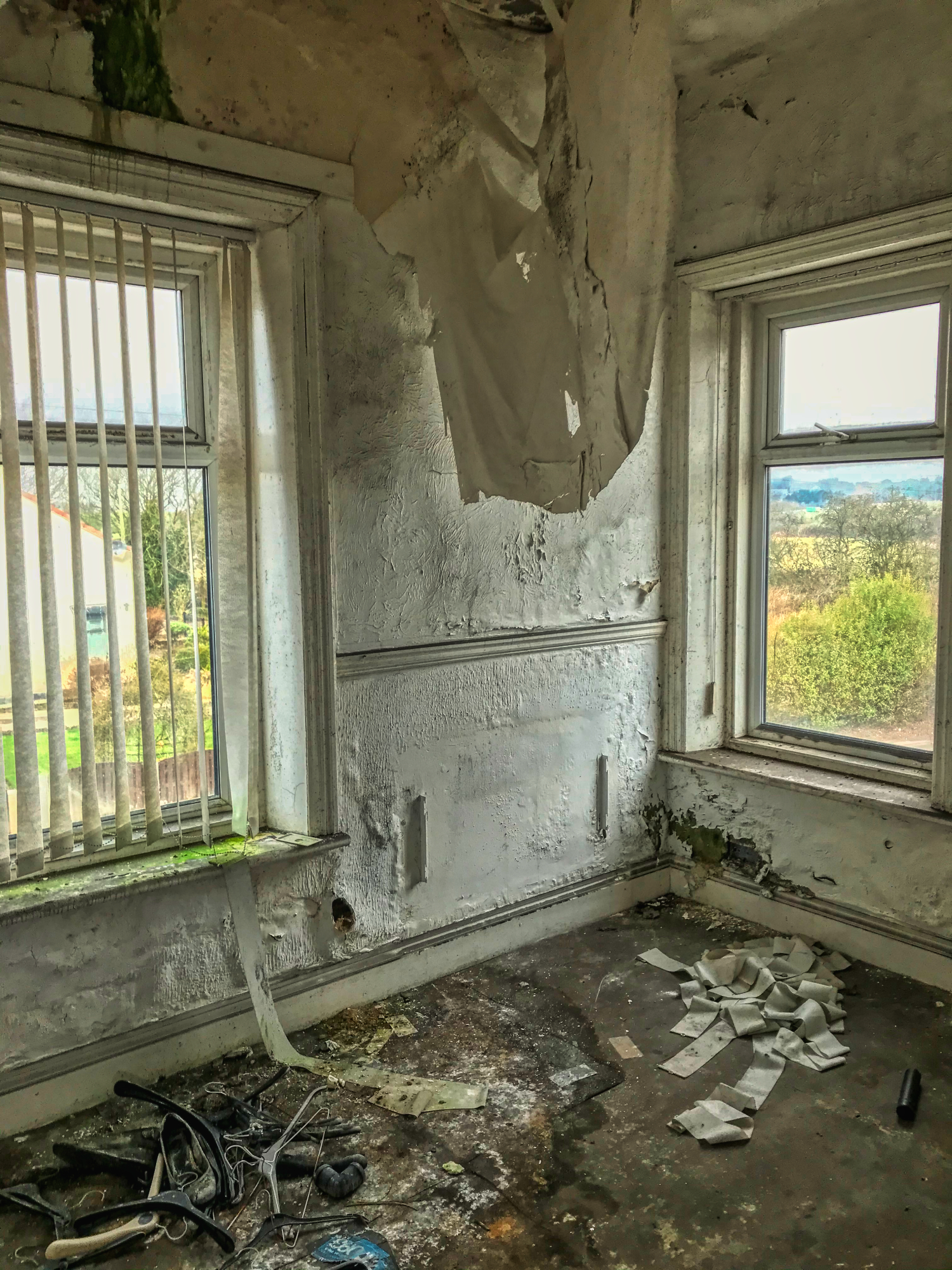 Upstairs was a disappointment. Everything had been cleared out but other than that it had survived the fire very well.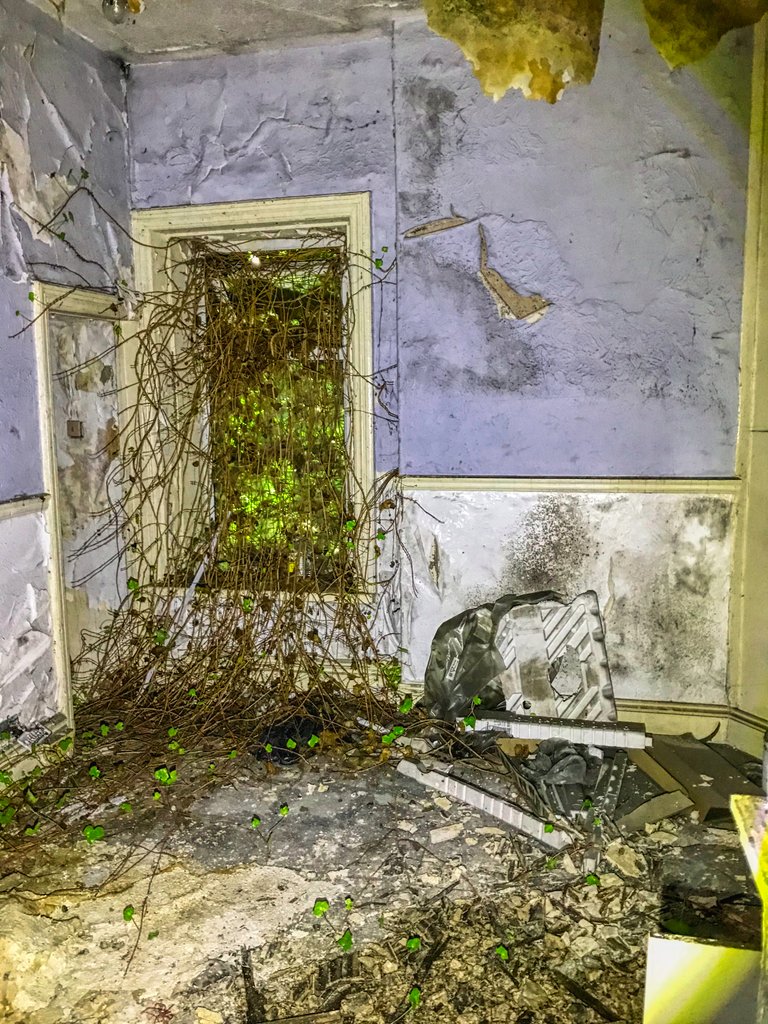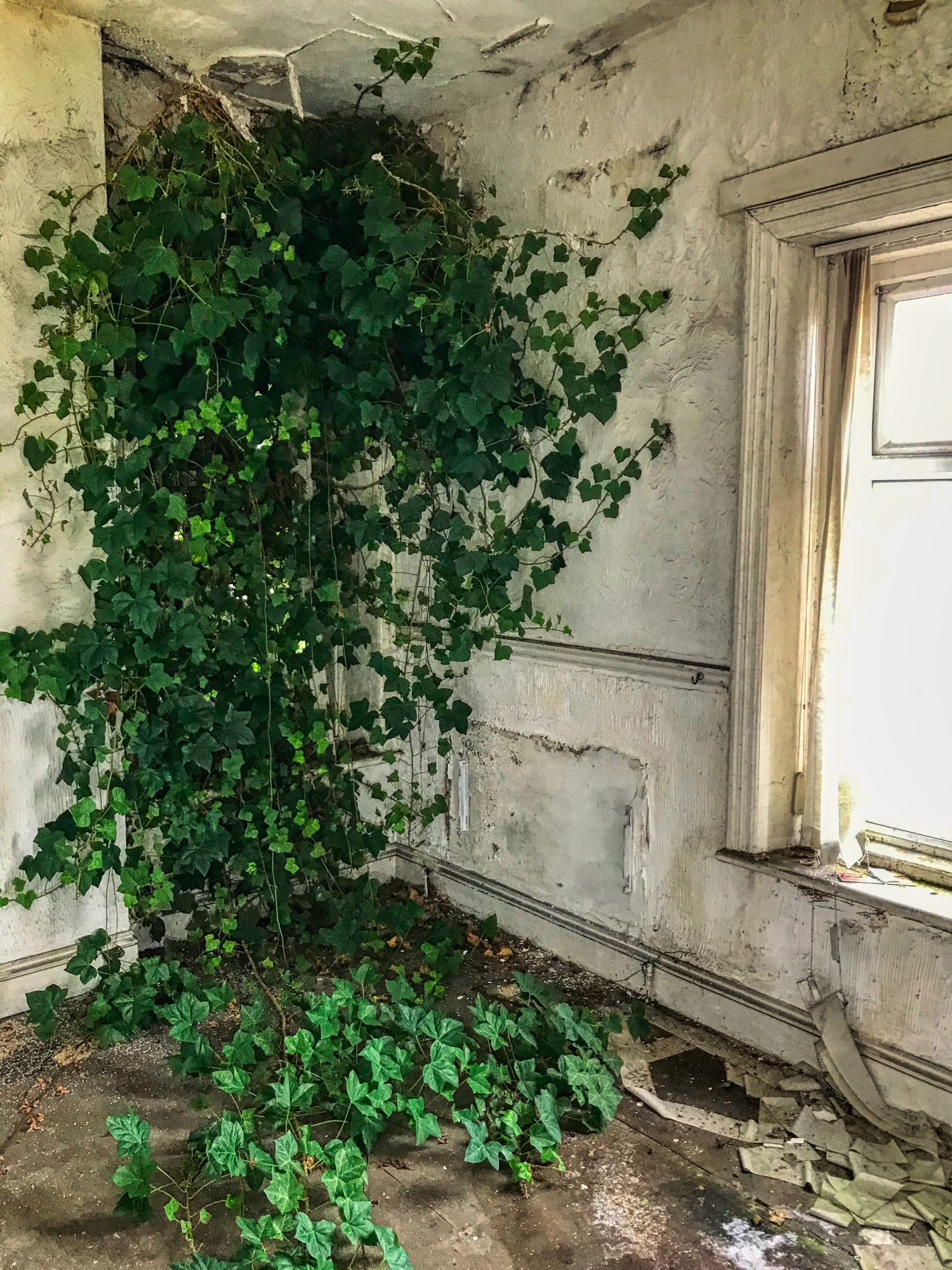 Nature was coming in through a couple of the closed windows very nicely. One side of the house was covered in ivy.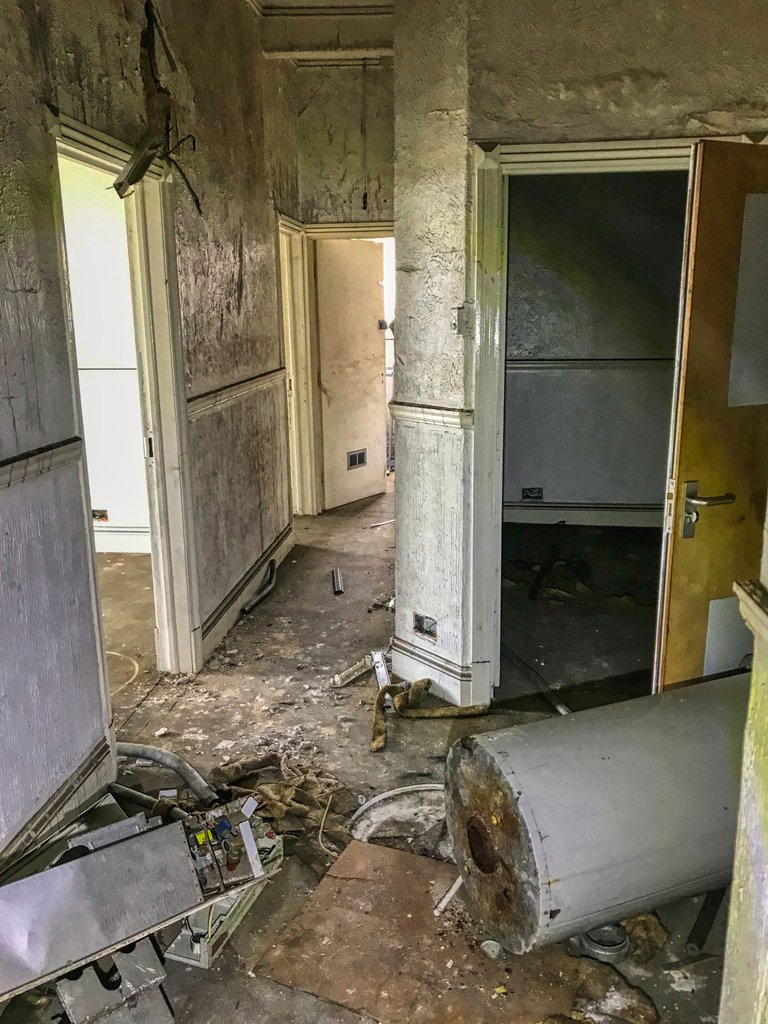 I could see little in the way of vandalism, though it may well be smashed up now as Tapios joined the Tour Bus shortly after I arrived.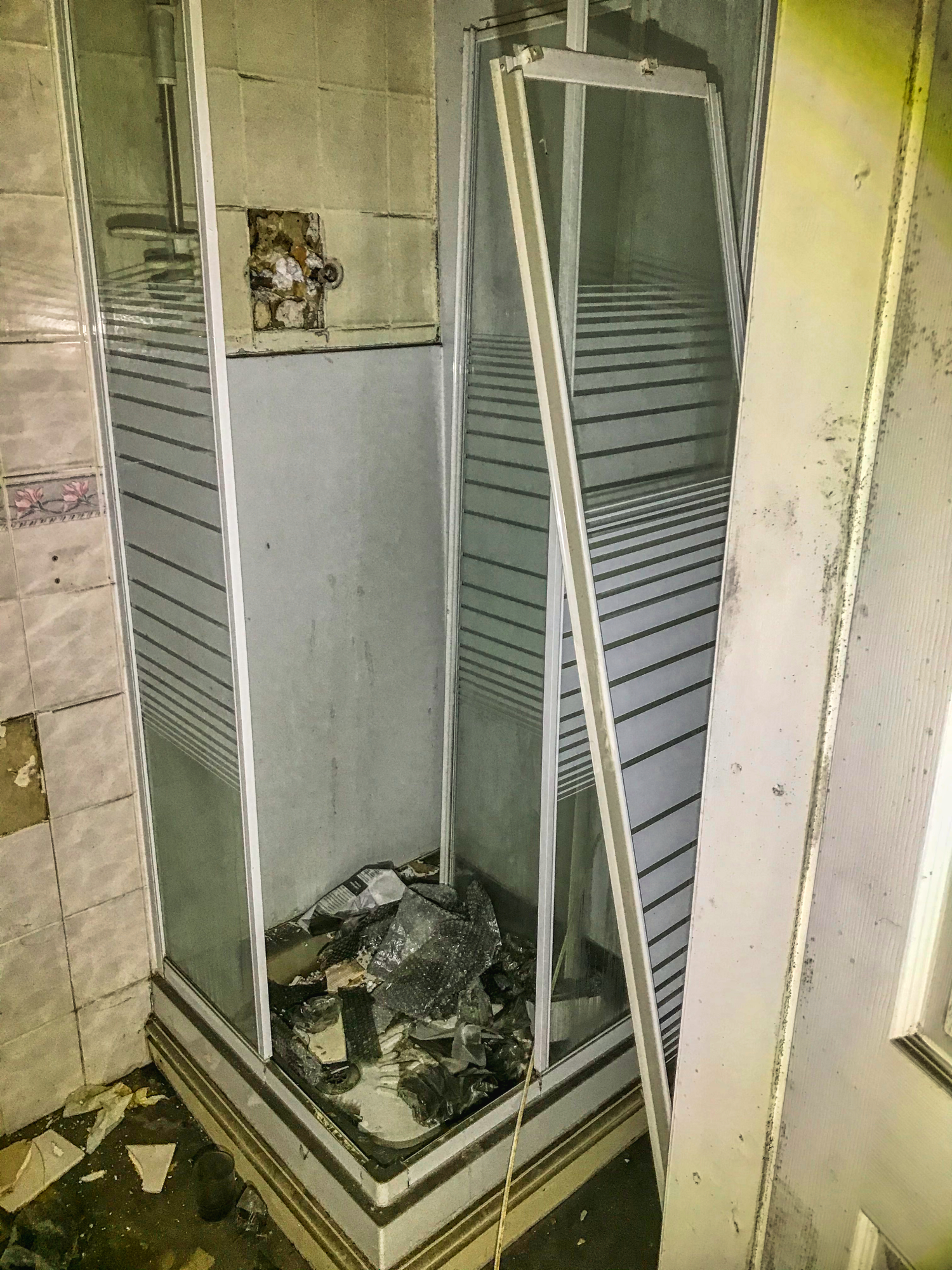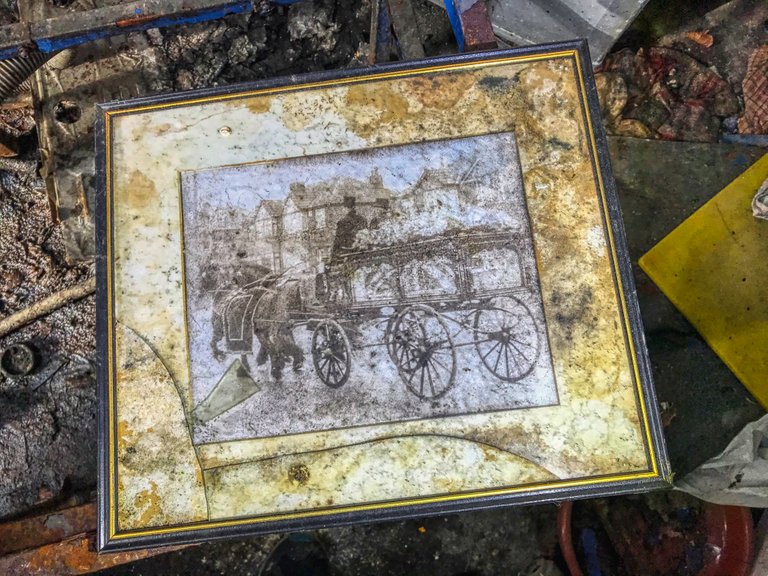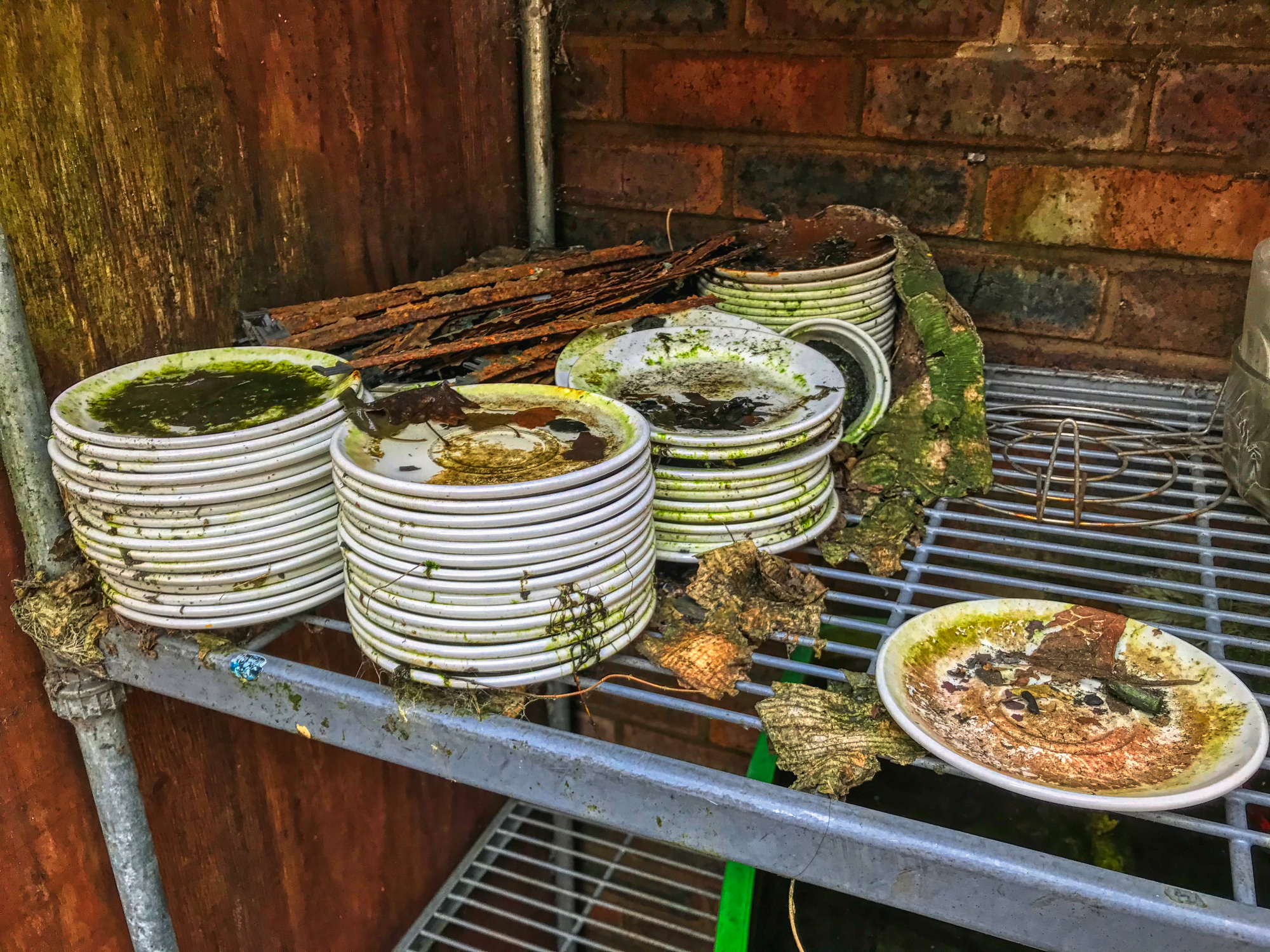 I made my way downstairs quite pleased to find something quite untouched (then) waving at the plates that once contained pizzas.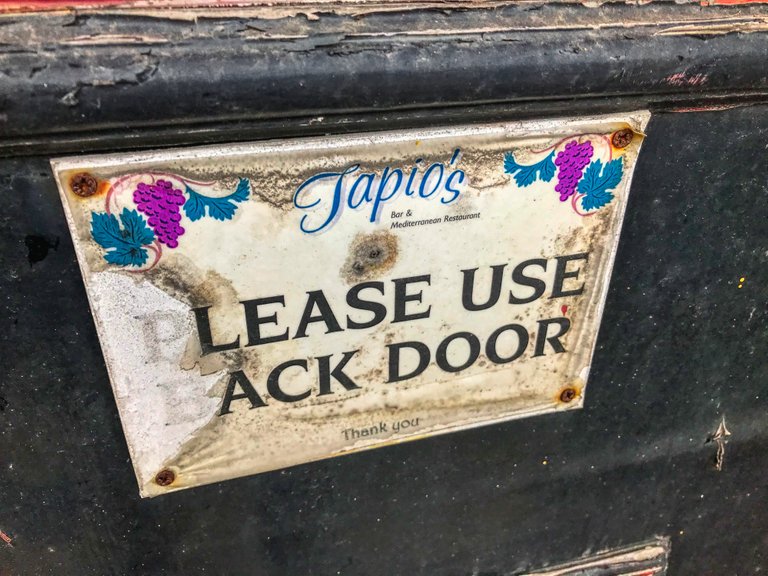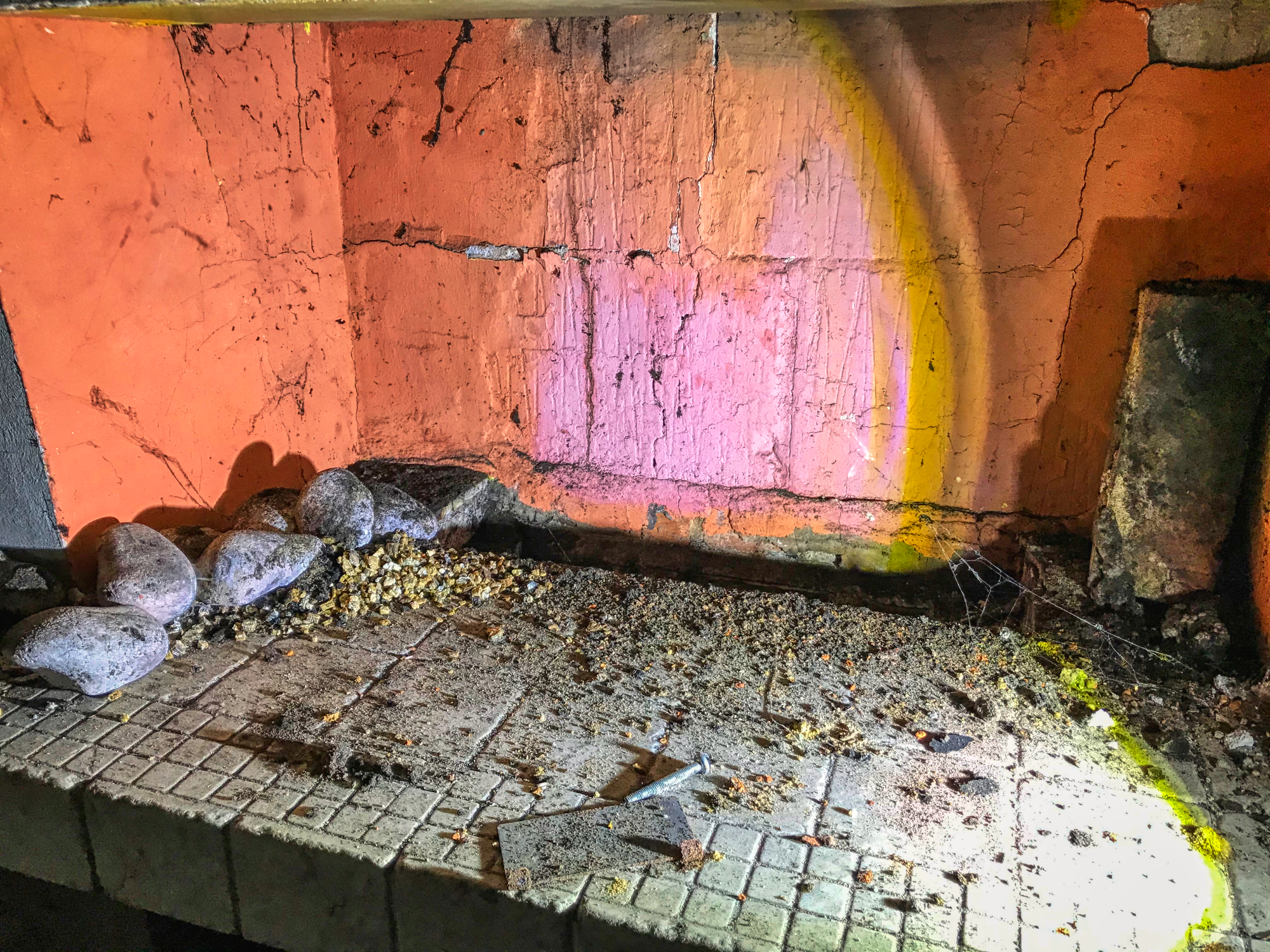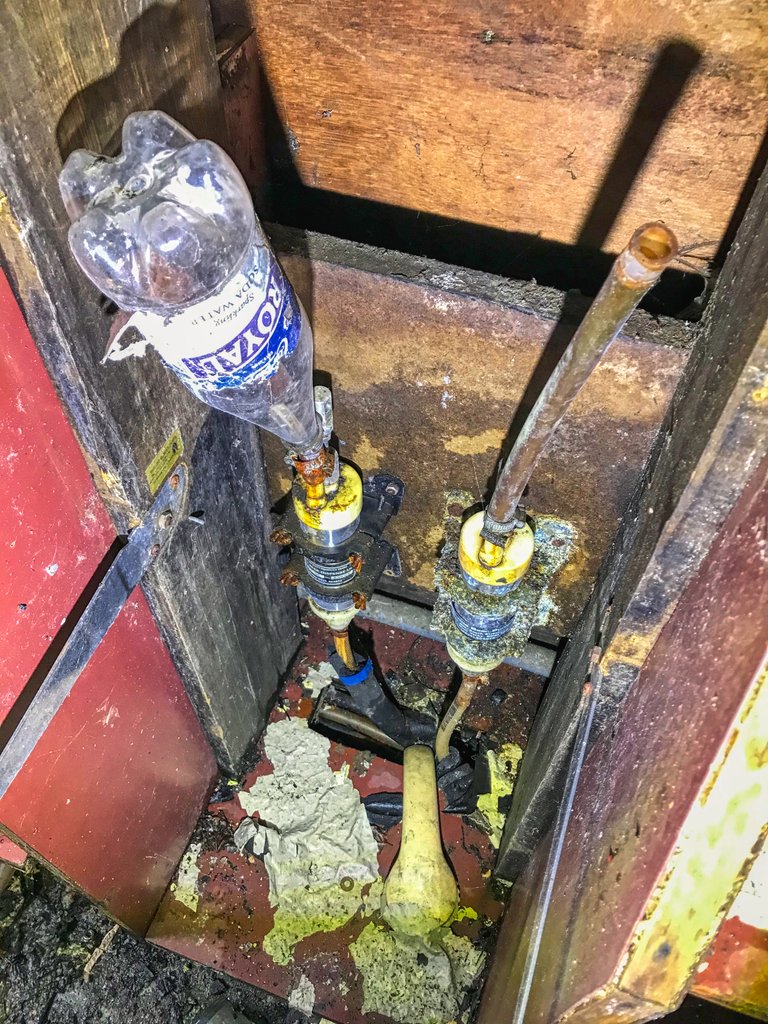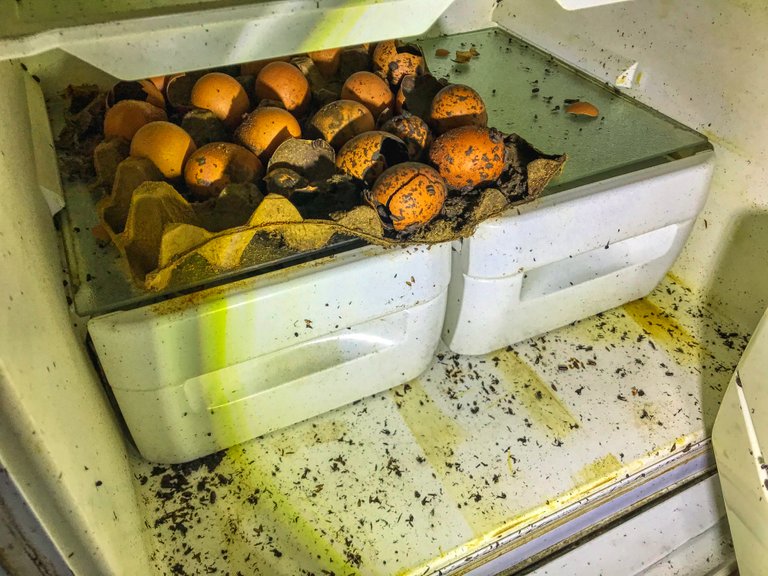 Getting close to 5-year-old eggs can be quite hazardous. I spotted these on the way out and gave them a wide berth.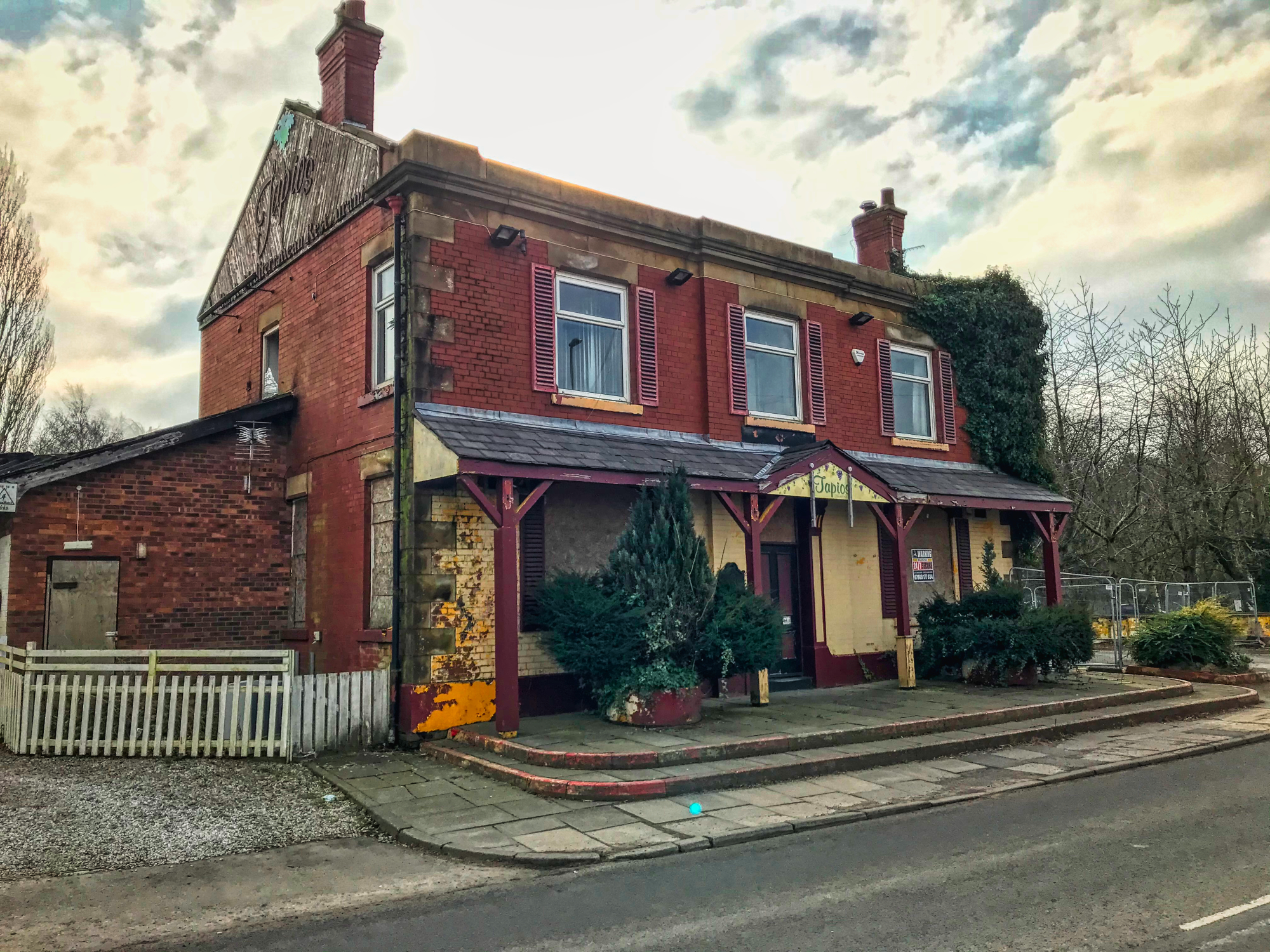 Within 20 minutes we were driving away from Tapios. It doesn't take me long to get around an old pub.

Do you like posting your Urbex content and photography for FREE on Facebook and YouTube? I like to get some form of reward for my work and every time I create I do just that. Take a look at The Urbex Community on HIVE.
If you want to keep creating for FREE then ignore what you are reading. If you want to be like me and gain something other than BUGGER ALL for your work then click here and learn about posting on the HIVE blockchain.

Earn FREE EOS from Coinbase by taking partaking in a simple quiz here
Earn currency while you play brewing virtual beer with CryptoBrewMaster
Earn currency while you play and become a global Rock Star with Rising Star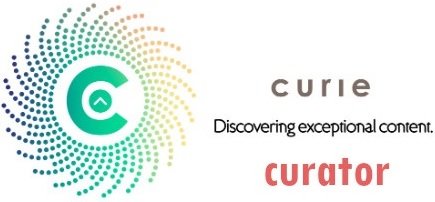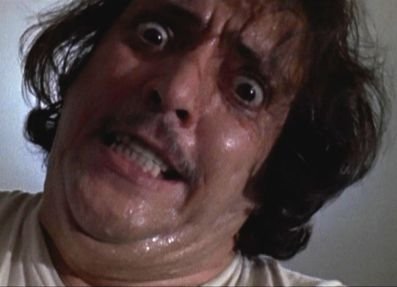 If you found this article so invigorating that you are now a positively googly-eyed, drooling lunatic with dripping saliva or even if you liked it just a bit, then please upvote, comment, rehive, engage me or all of these things.