Tales of the Urban Explorer: The Duke of Bridgewater

We had arrived in Stoke-On-Trent, the land of pottery or should I say the now wasteland of what was.
The home of the pottery industry in England, it is known as The Potteries. It is a centre for service industries and distribution centres; it formerly had a primarily heavy industry sector.
Note the word, 'formerly'. Stoke was looking ripe for some explores and we had a big list prepared with 'Aladdin's Cave being first on the hit list.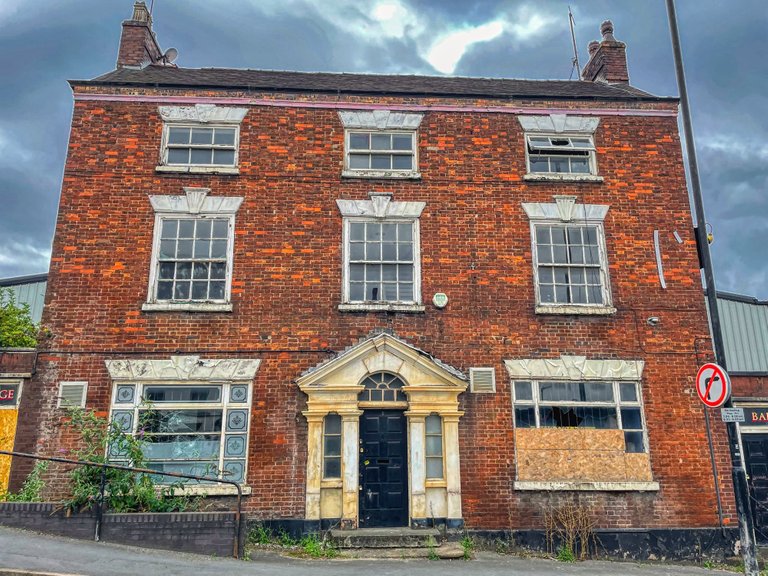 "That pub looks a little suspect", I mentioned to @anidiotexplores while trying to park relatively close to our target. 'The Duke of Bridgewater' was looking forlorn and that gate and wall next to it, extremely climbable.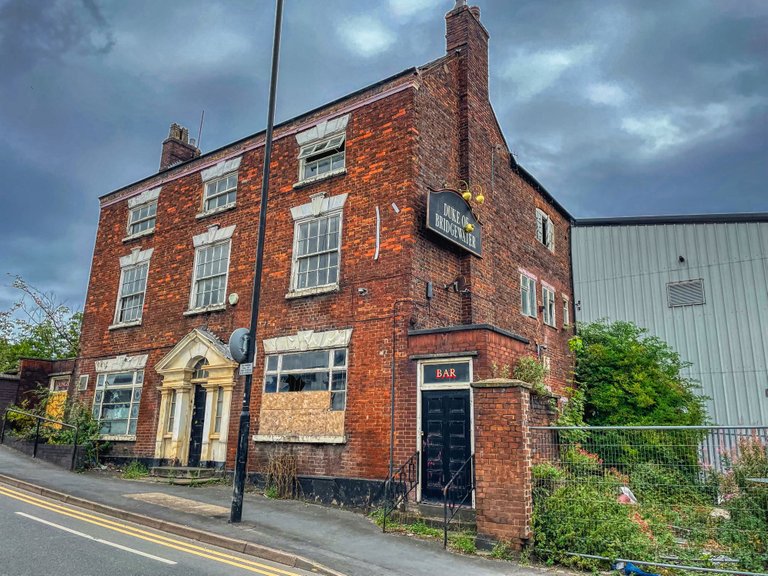 Being open and busy, it's generally luck and speed that you need when getting into a secure area. If the cops happen to drive by then you are fucked, but the public just tends to stare and keep driving in their cars.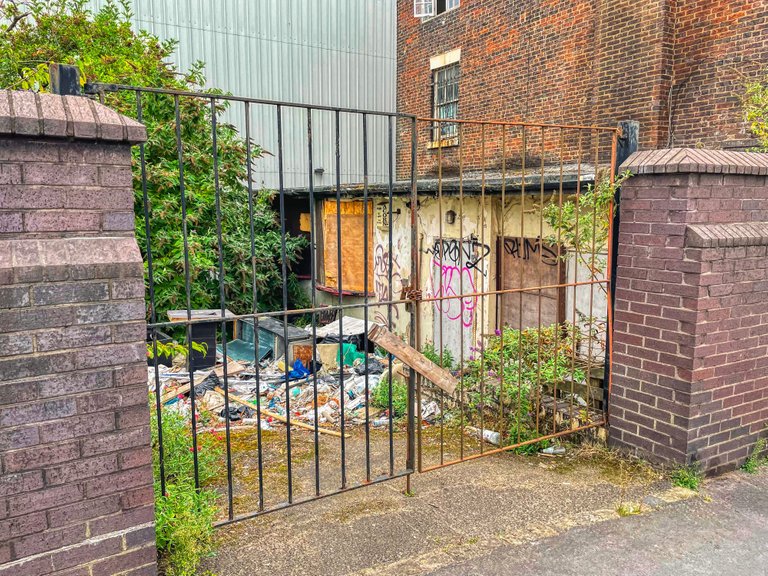 I am not particularly quick at jumping over walls but do OK for someone my age. We navigated it with relative ease and were in the ground, safe from eyes in under a minute.
I was surprised to find the building is Grade II listed (which means it can't be demolished and is a fucking burden to the owner). This article highlights that it has been closed for over a decade and is 'vulnerable'.
The 'vulnerable' part of this means there's a big hole in the side of the yard next to all the shit that has been dumped. I can tell you that hole was not there during our visit which is several months after the publication.
We edged around the back where one has to be of a certain skinniness level to progress. The wall of the pub and an ancient gate made of cast iron and sporting 'sticky-out spikes' made us both breathe in and shuffle along delicately before approaching the back door.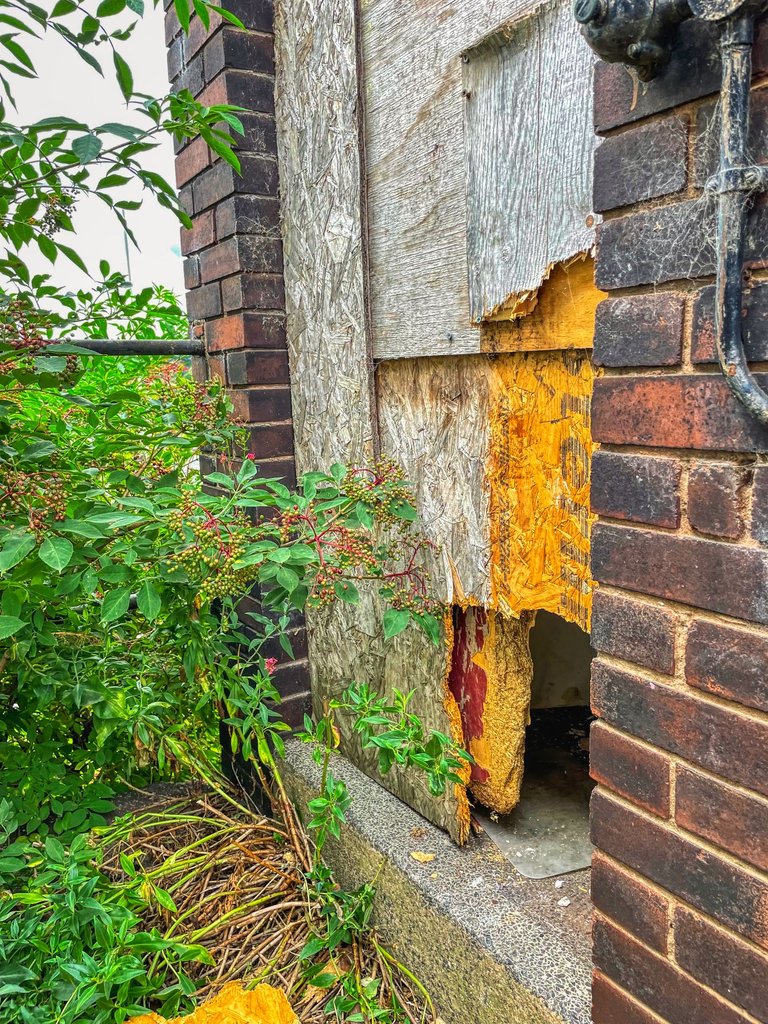 Ah lovely, but how many cream cakes did I digest the night before, and who's on the other side of that door waiting to stamp on my face?
@anidiotexplores went first, on his back, and scraped through. It did require some effort but this is all part of the fun. Not having much to grab hold of farside doesn't help and my partner-in-crime was already exploring and not waiting about for me!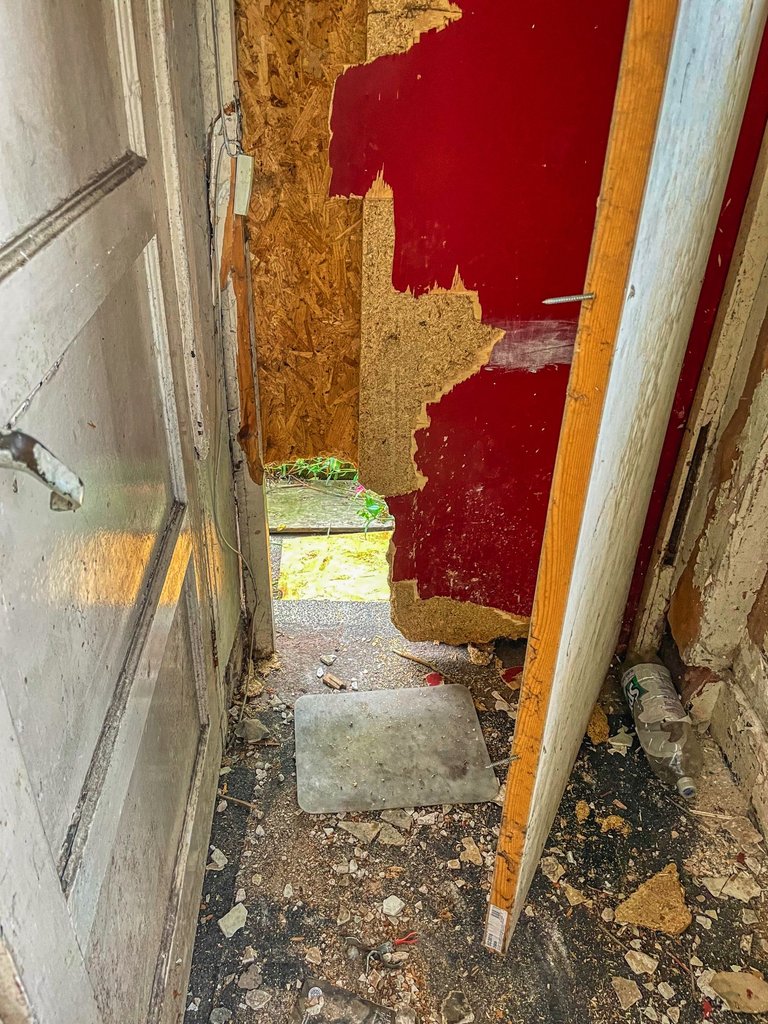 …'fully expect to get loose stones and glass shards settling into your hair and back if you need to edge in this way. It's advisable to keep your Sunday best attire safely in the wardrobe at home'…'
I don't have any qualms about divulging all this detailed information as it's NINE months old. It's doubtful this is the current way in, even if there still is one.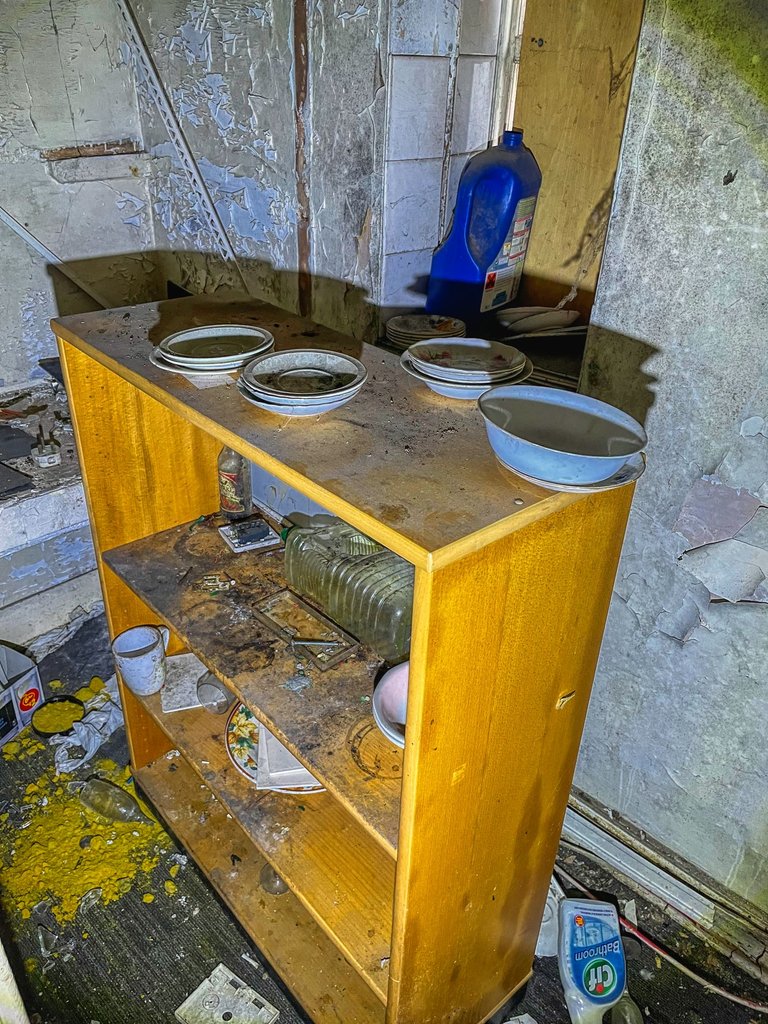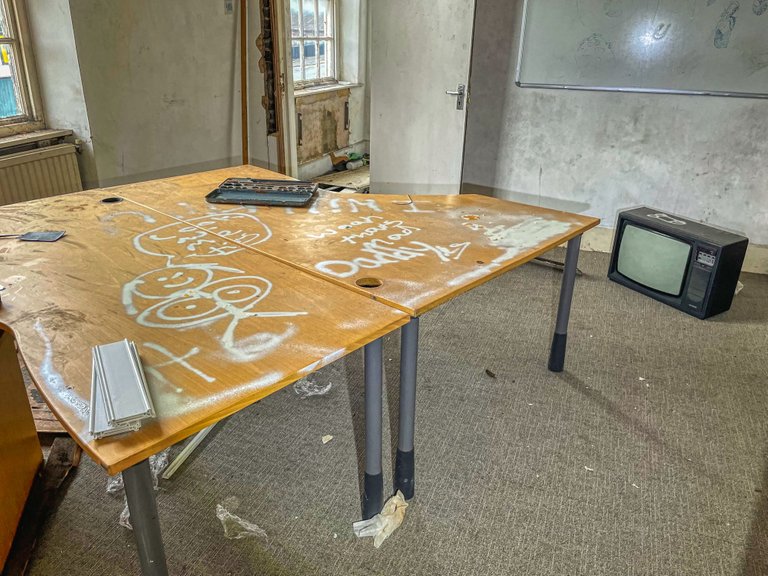 According to the article linked above, 'The Duke of Bridgewater' had not been burnt yet and so far that seemed true enough. I was dismayed to see even the TV's sported cocks.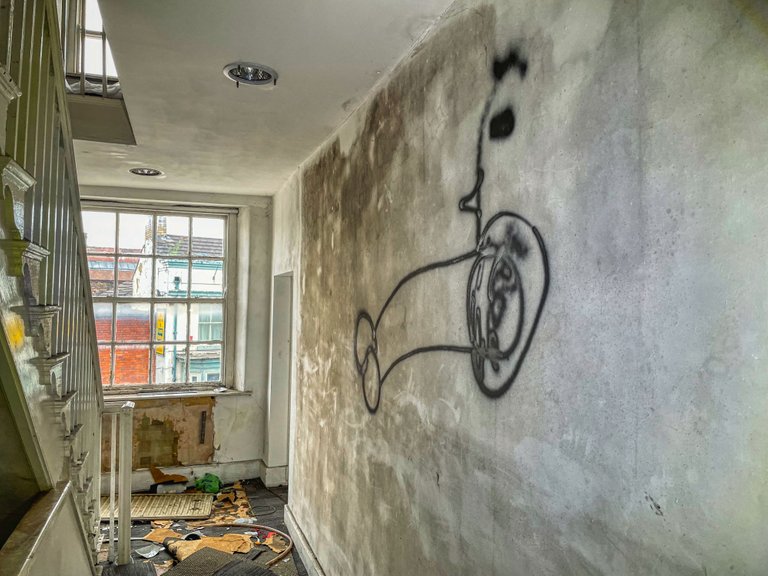 Yes, I could see it was going to be one of those 'manly' explores, full to the brim with male members.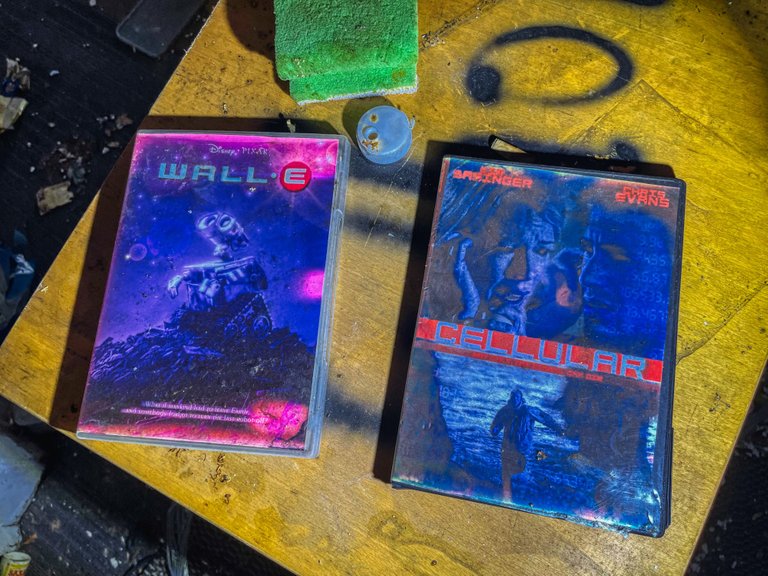 We made for the stairs using the 'go from the top down' method devised by @anidiotexplores. It's kind of worn on to me subconsciously. The DVDs were looking a little blue.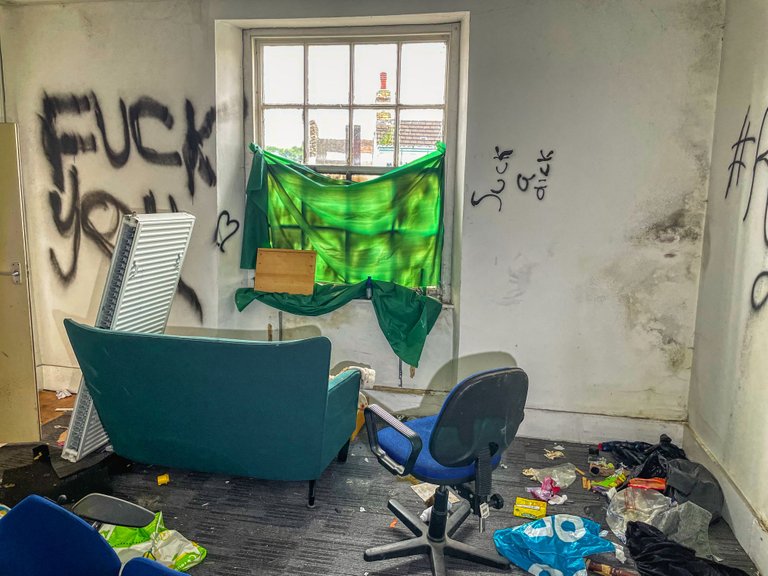 An idyllic spot; put your feet up, rest your head against the uncomfortable radiator, and take in the words all around.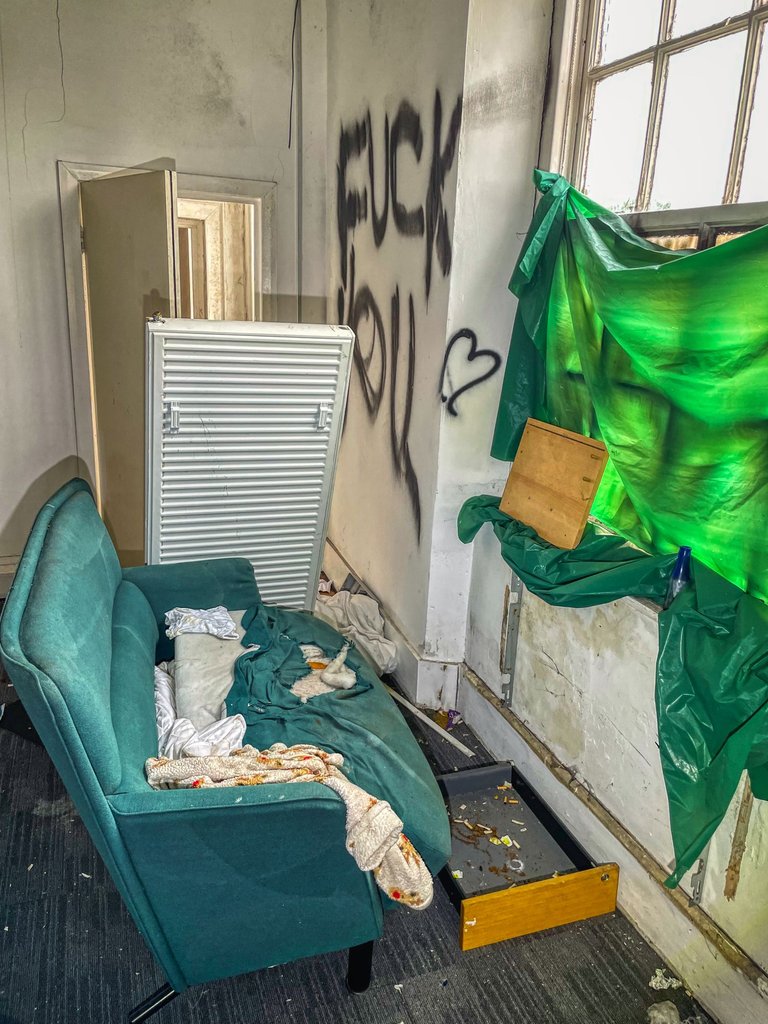 Someone does just that or did. You never can tell if the current 'free-renters' are still coming home every evening.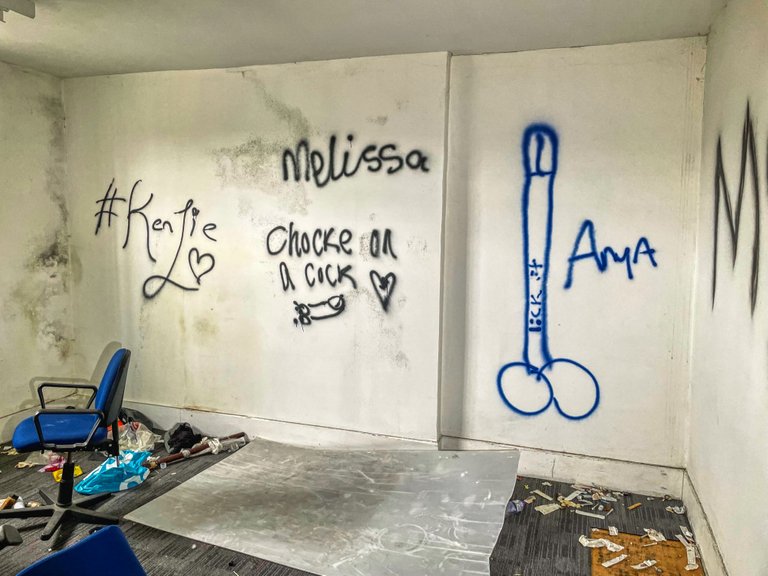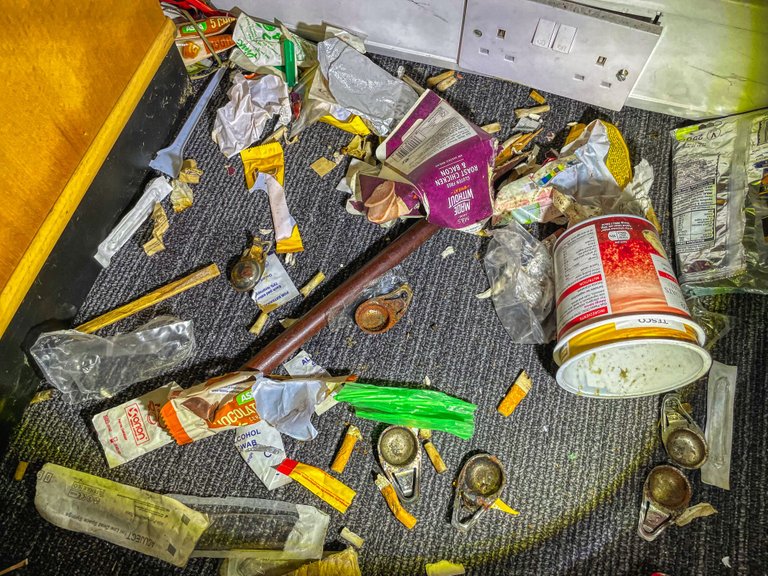 … and this is what they do while gazing at a long skinny blue cock.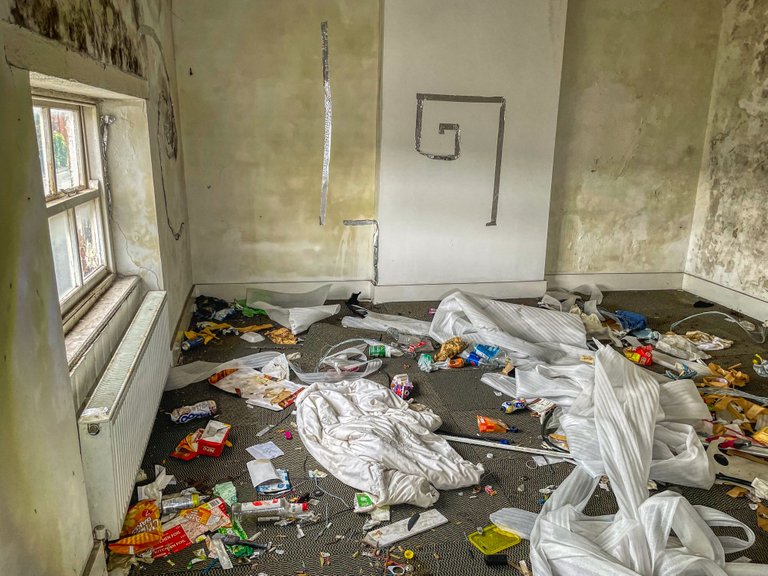 Uck, what a mess; they never do any cleaning up or even shove all the shit into one corner. We exited and went downstairs in search of the bar and maybe a pint or two.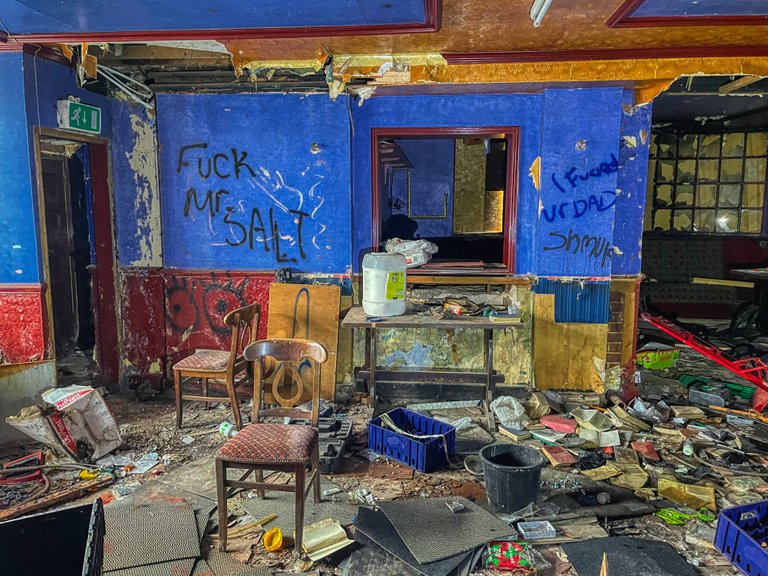 I can't say I was enamoured with the colour scheme. Royal blue tends to look quite tacky, and worse when laden with graffiti.
Given the choice of beverage, this was a simple choice, though even the freshest bottle of Becks doesn't go down very well in my system.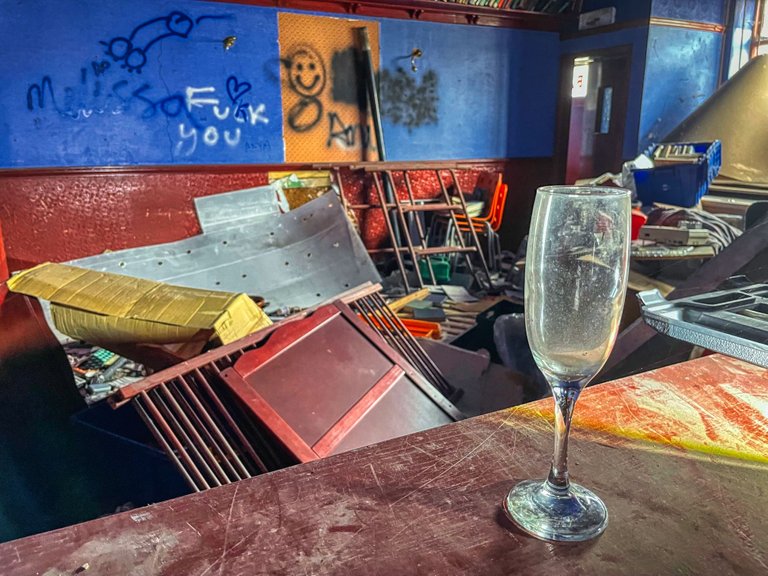 Given the level of devastation, I was surprised to see intact glasses. There were more besides this example.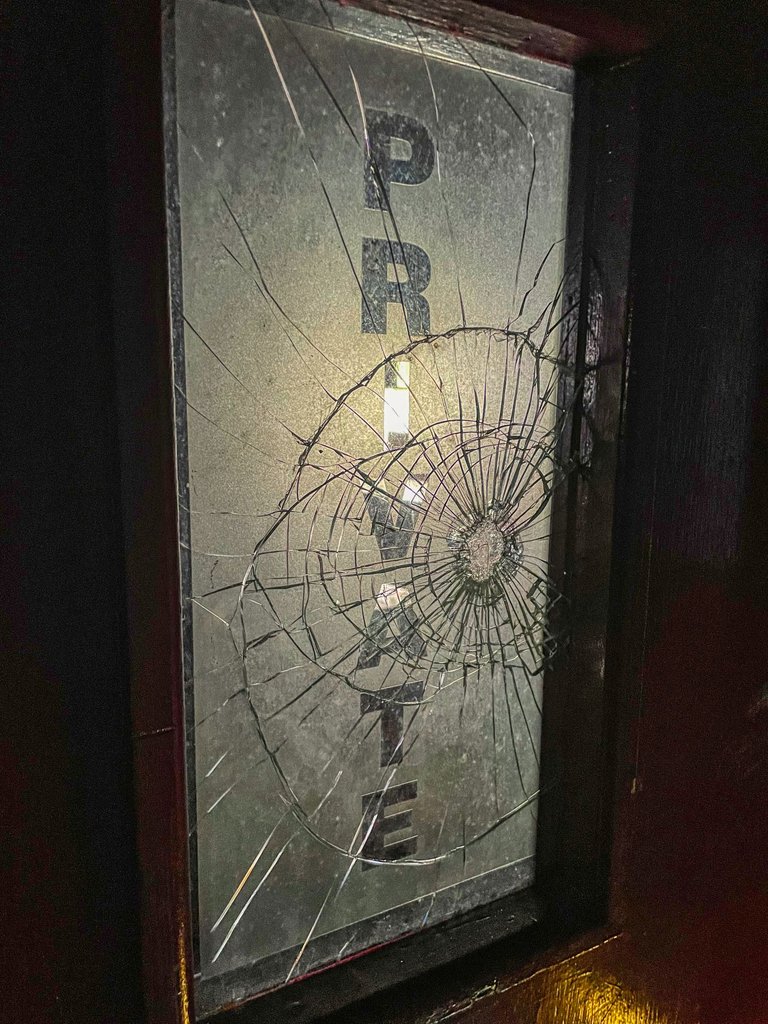 Look at that door, so creepy. There could be a knife-wielding assassin on the far side. It would have made for a better picture if so, with all the shadowing. You can't have it all I suppose.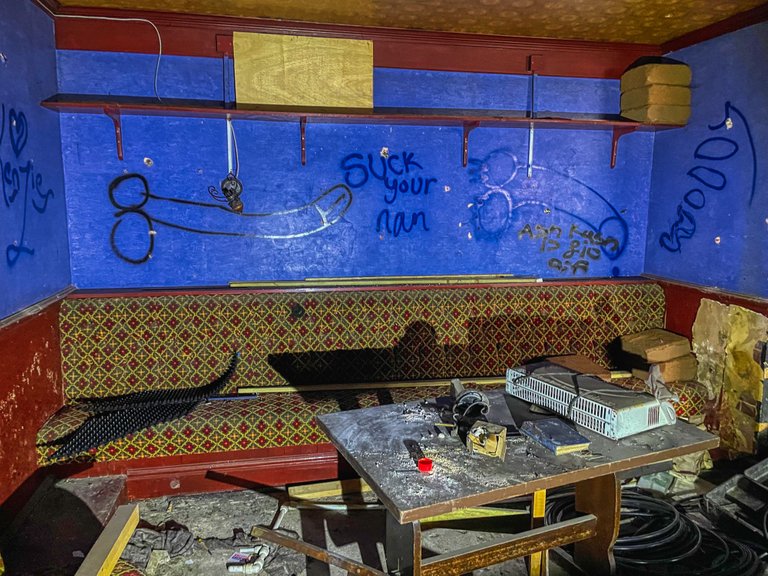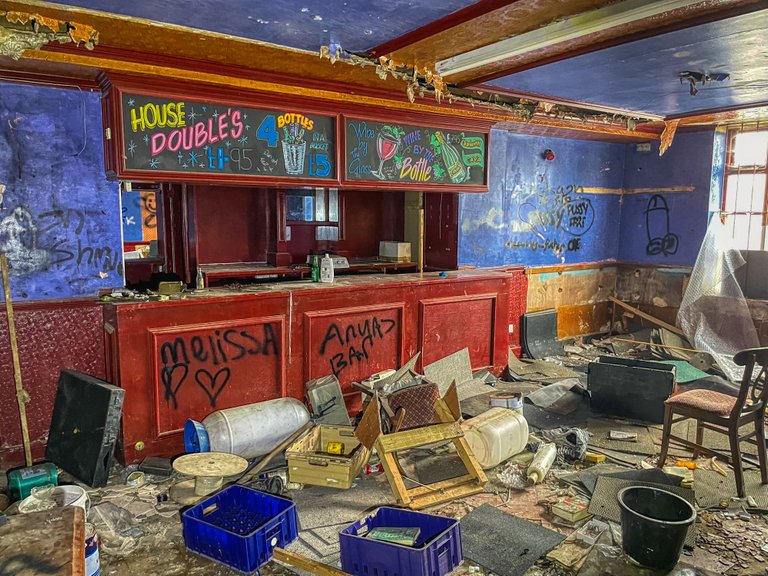 The obsession with penises continued in the bar area. Vaginas are so much more difficult to draw for the average mindless destructive wanker with a marker pen.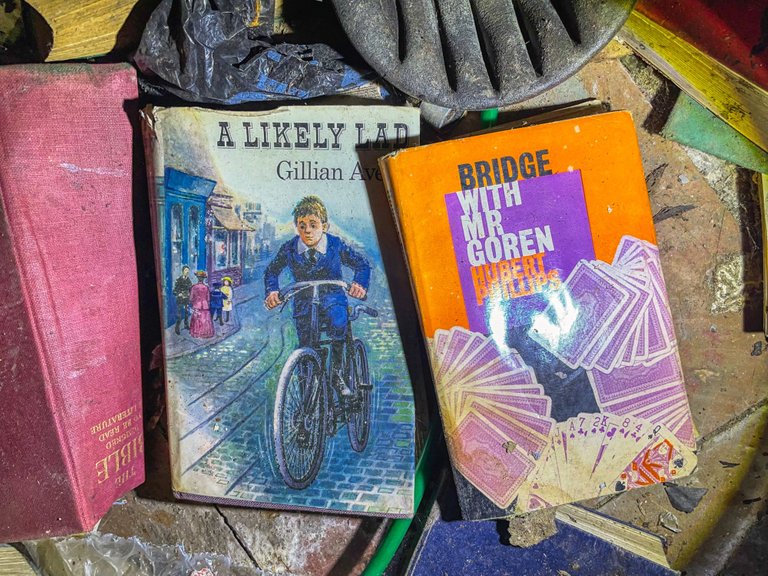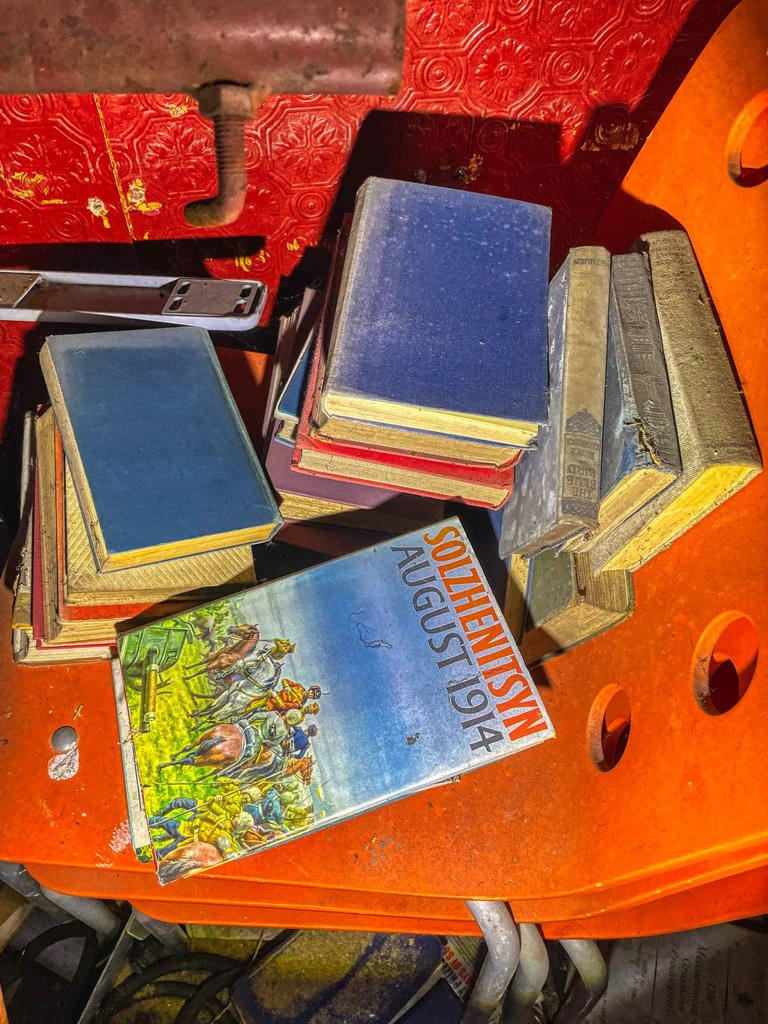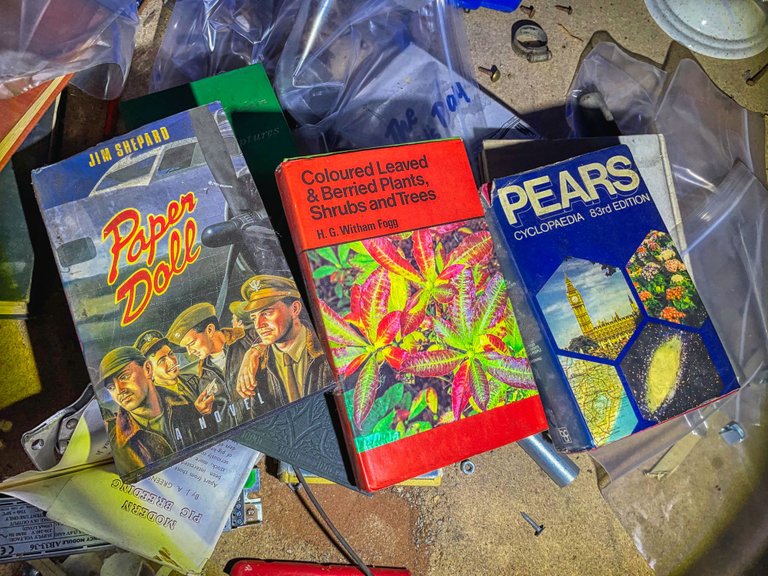 It always surprises me to see books lying around in pubs. While it's true they can be used for simple décor, your average bloke isn't going to pick one up and become engrossed while drinking his pint.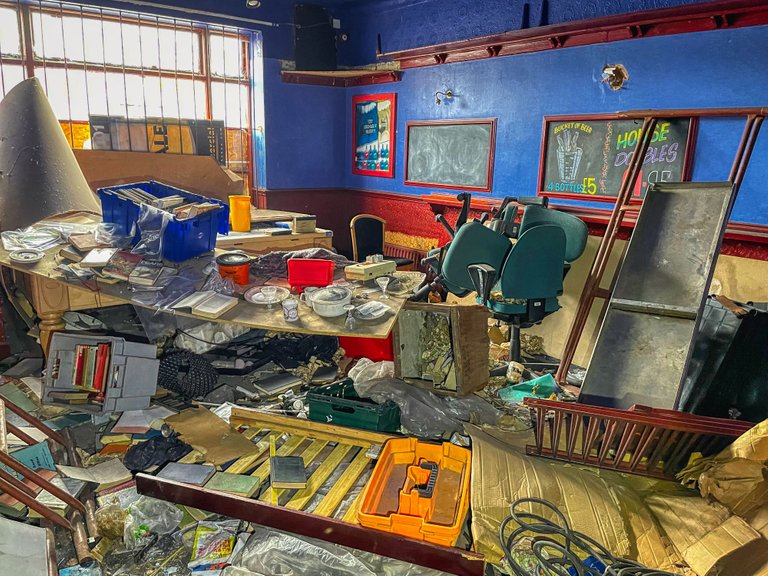 This room looked more interesting and appeared to be collected items ready for shipping out (that never made it).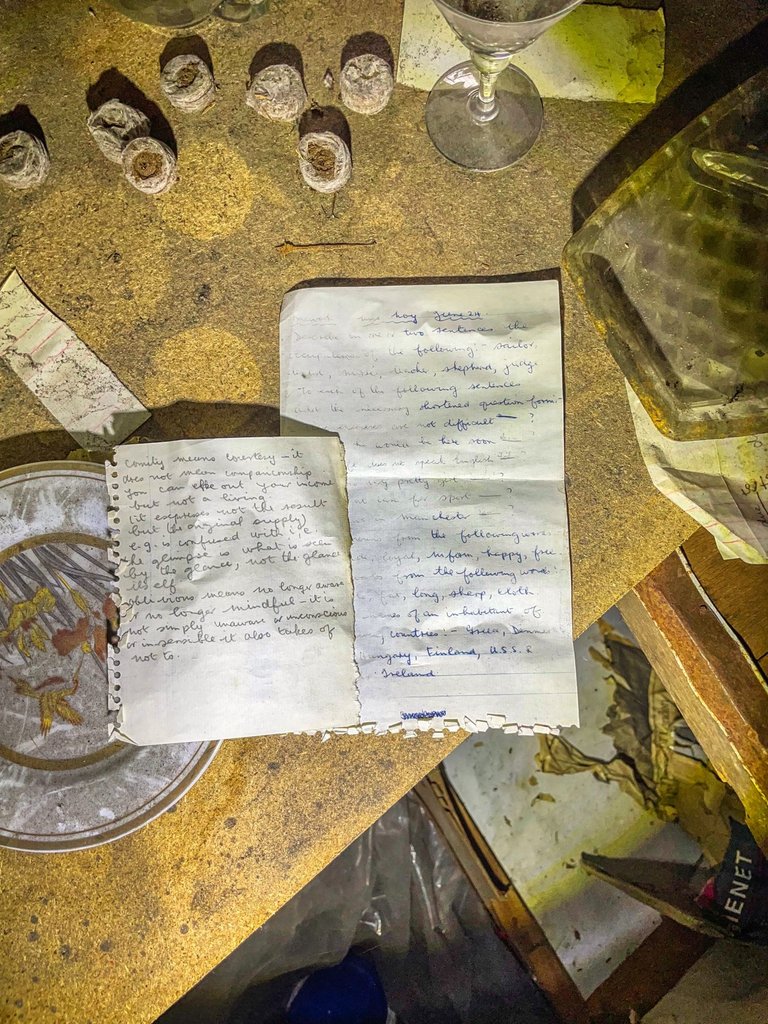 The note on the left is philosophical twaddle from what I can make out, the other one is quite undecipherable.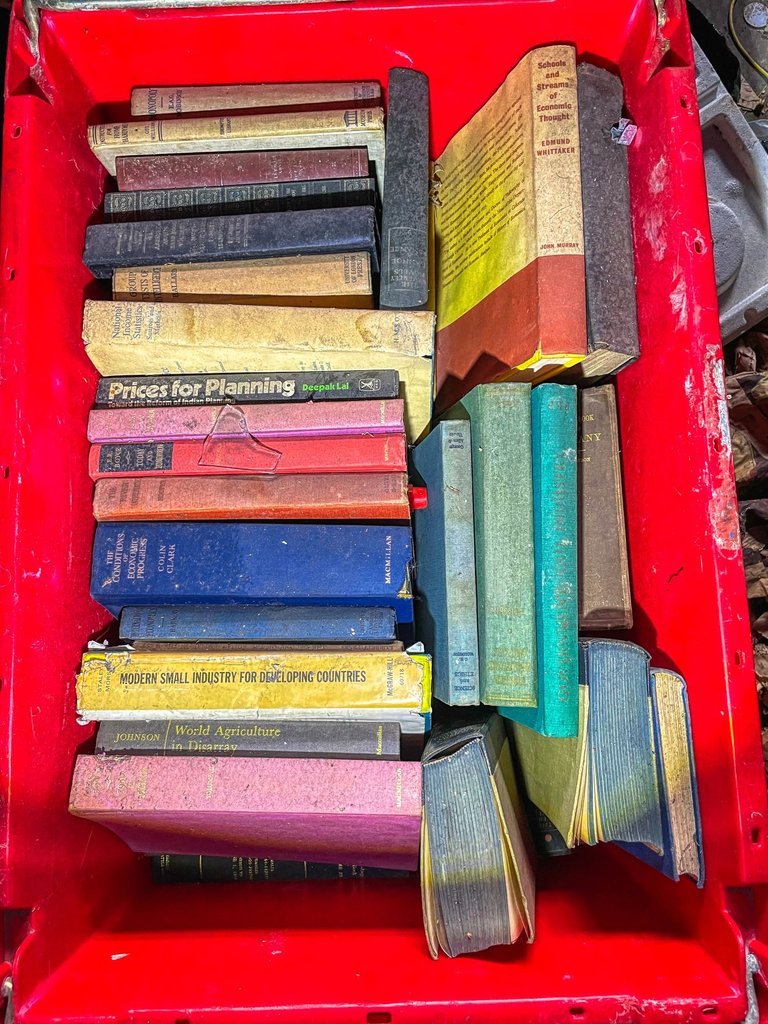 Many books that could be donated to a library, but does anyone use libraries in today's world? @jacobtothe could tell me more.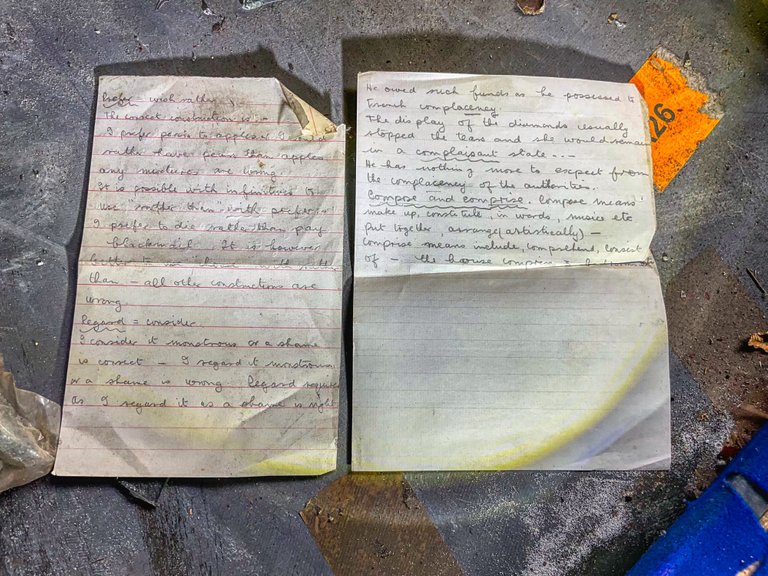 It is the same writer, but again not interesting to read. I should have dug harder and found something along the lines of 'divorce settlement'. @grindle finds the best letters.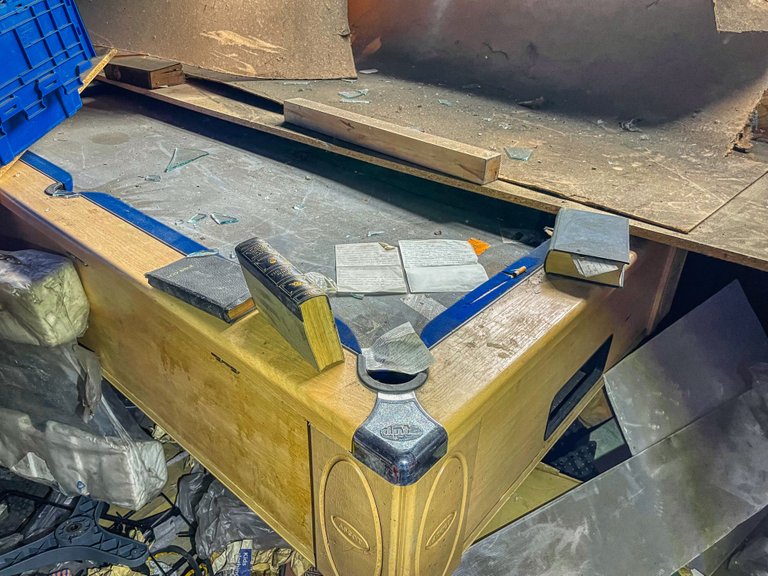 What I see resembles the edge of a pool table, green gauze removed and replaced with a little glass.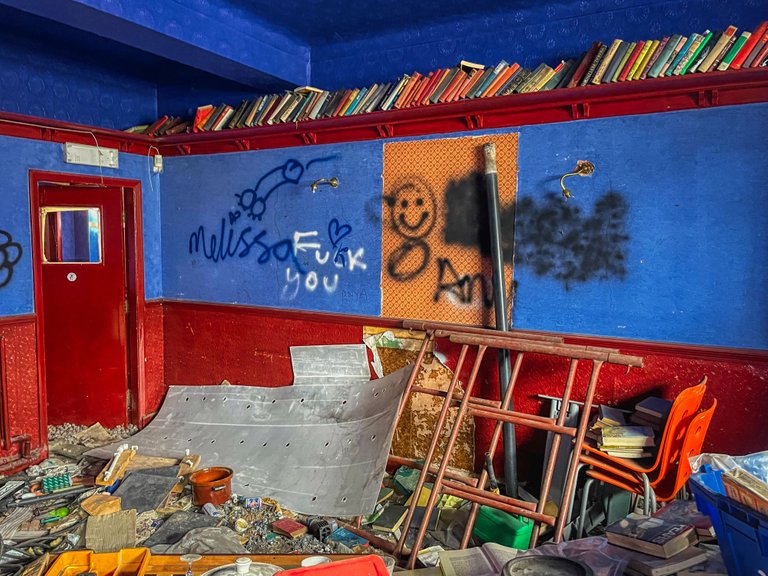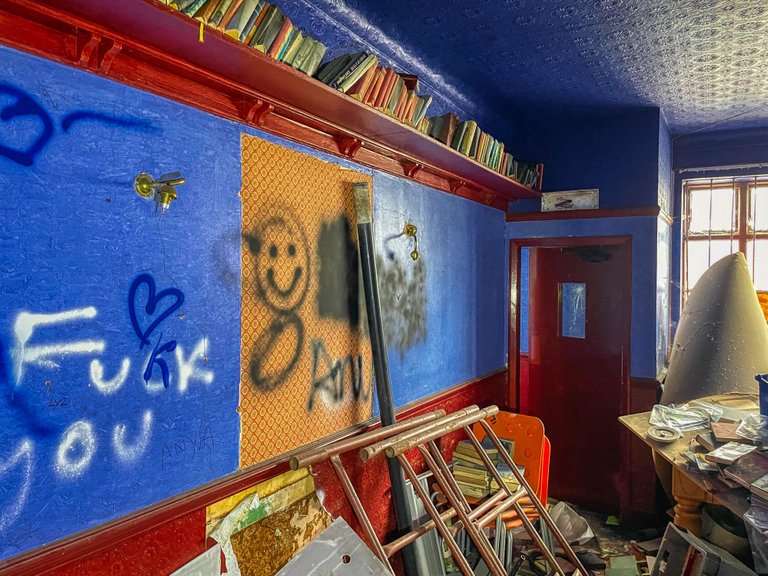 Many more books on that top shelf. They were out of reach unless I stood on something.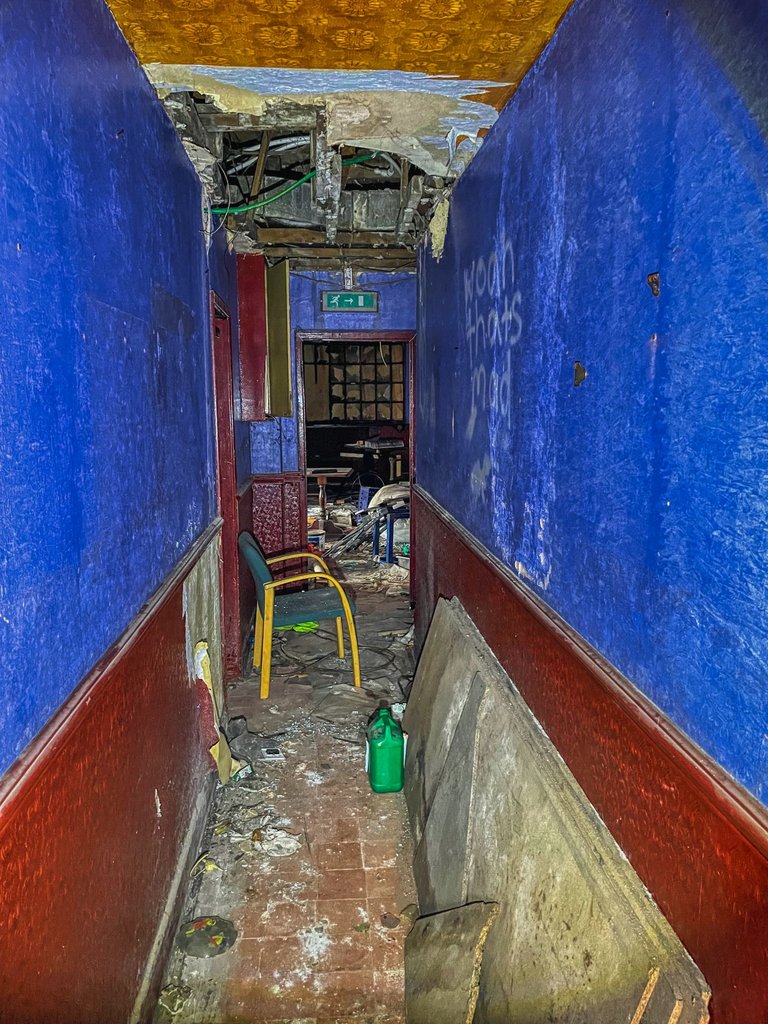 Looking at this, it appears there is a hole in the roof. I can't remember seeing any on the second floor; very strange.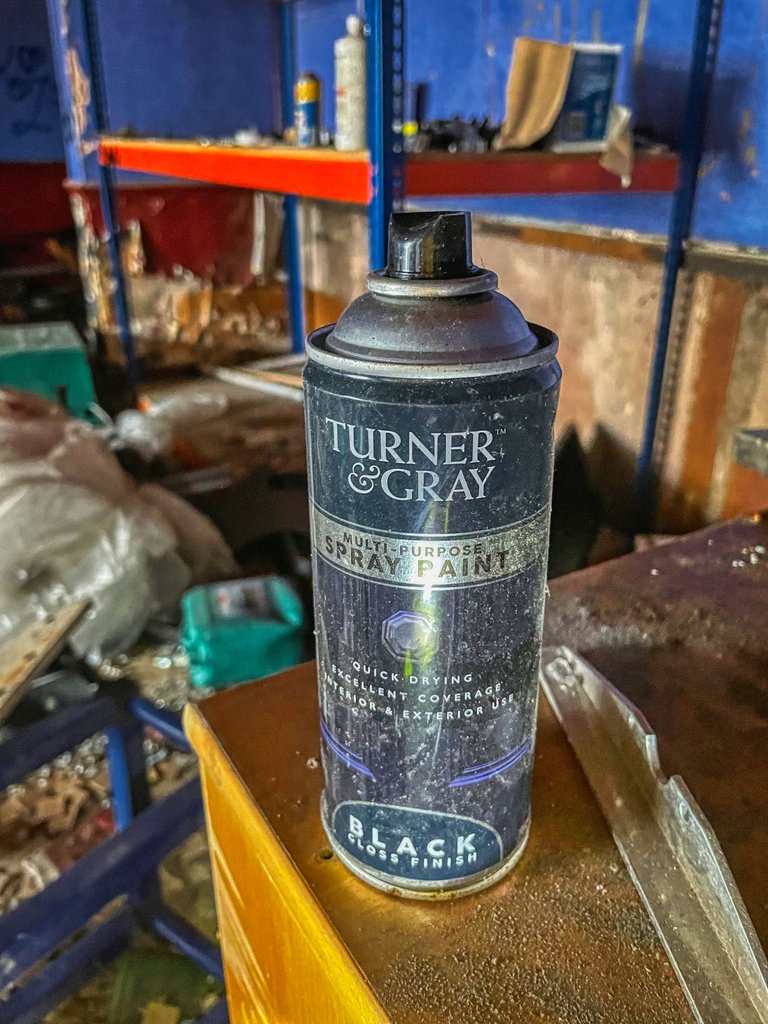 The tool of artists and in many cases, idiots.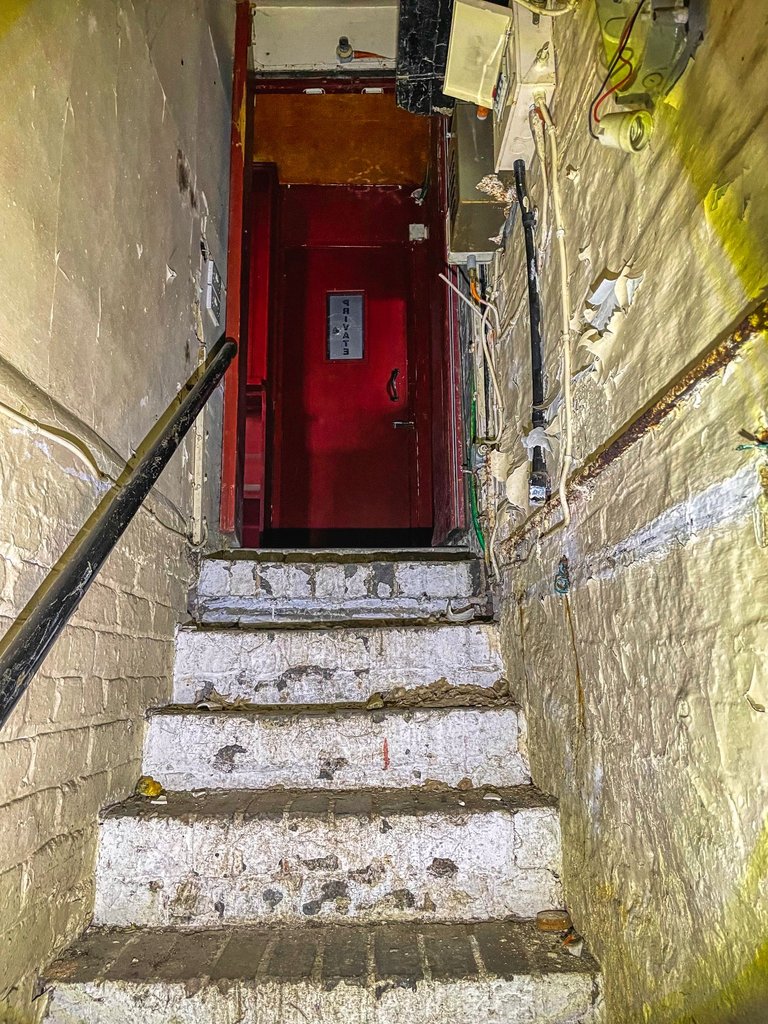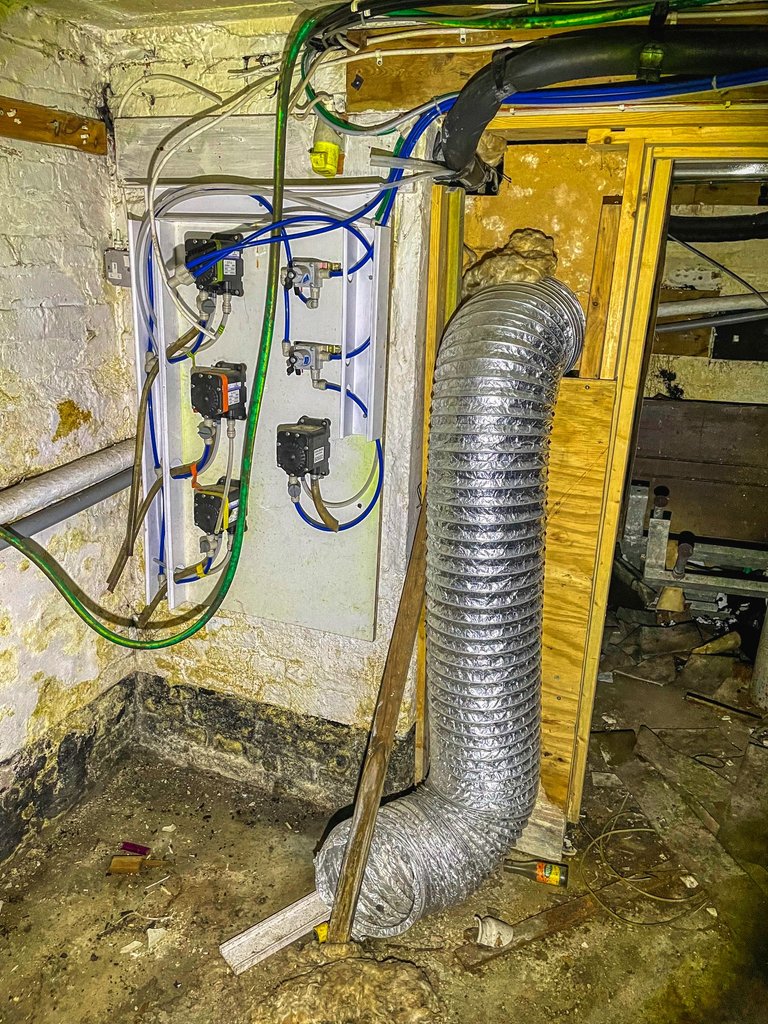 We headed toward the cellar and found it clear of anything besides this silver hose. Don't tell me it has been a grow or this is the first stage.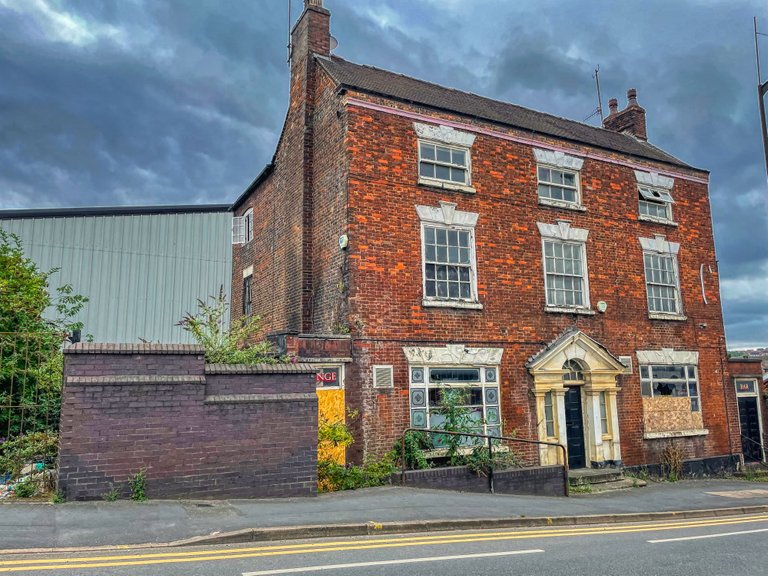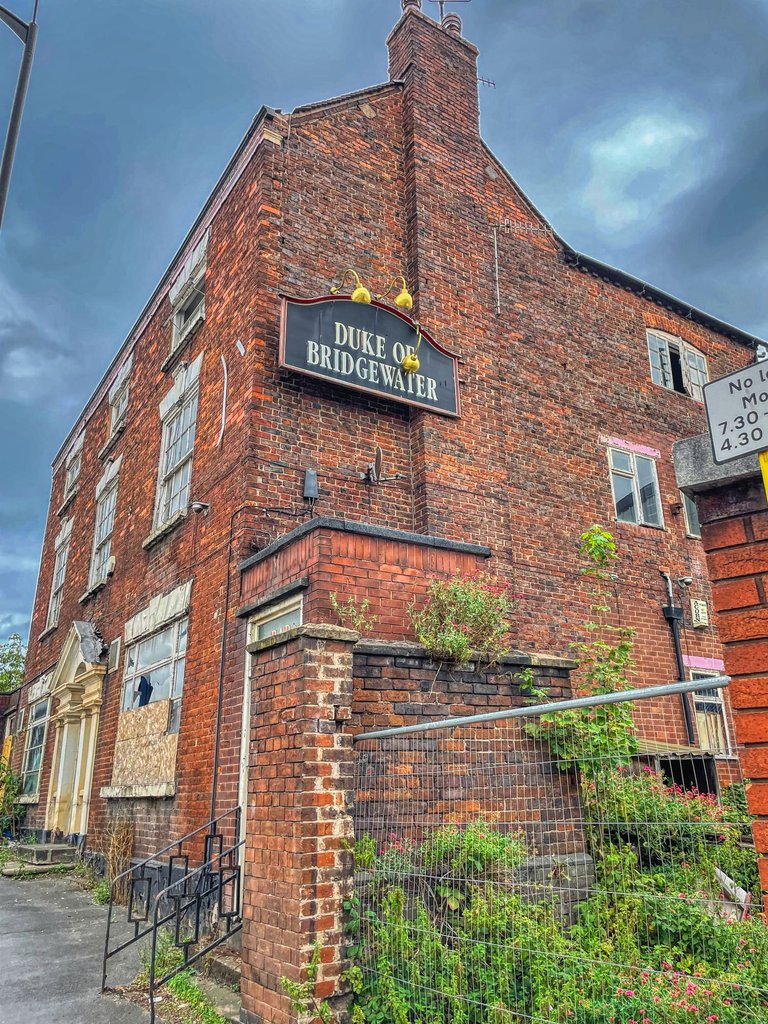 Upon leaving The Duke of Bridgewater' I was thinking that wasn't a bad start. 'Aladdin's Cave' was close by and next on the list.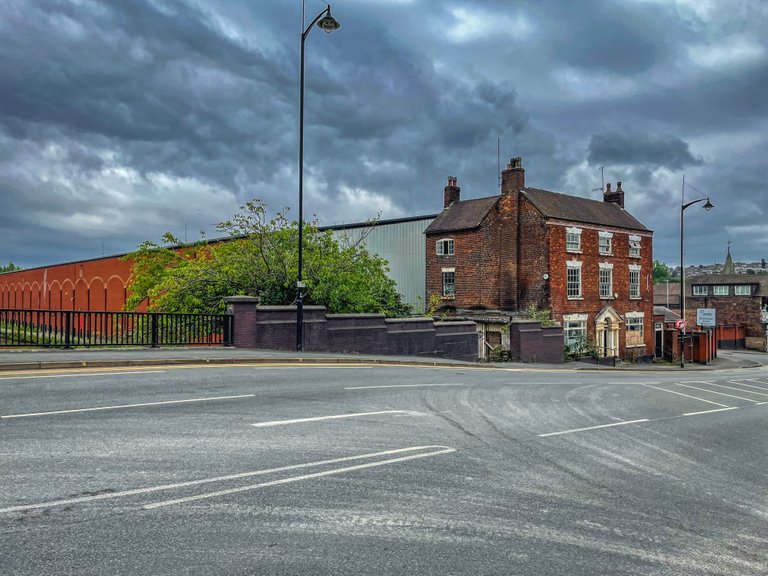 It's not what you think it is but probably as interesting as this pub.

Do you like posting your Urbex content and photography for FREE on Facebook and YouTube? I like to get some form of reward for my work and every time I create I do just that. Take a look at The Urbex Community on HIVE.
If you want to keep creating for FREE then ignore what you are reading. If you want to be like me and gain something other than BUGGER ALL for your work then click here and learn about posting on the HIVE blockchain.


All my 'Tales' content is easy to find on my personal website:
'Tales of the Urban Explorer'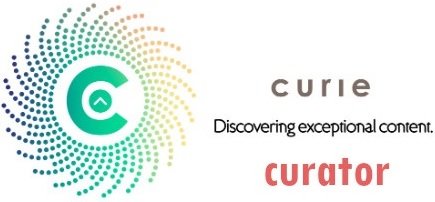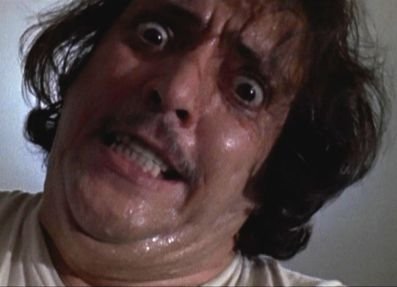 If you found this article so invigorating that you are now a positively googly-eyed, drooling lunatic with dripping saliva or even if you liked it just a bit, then please upvote, comment, rehive, engage me or all of these things.
---
---