Tales of the Urban Explorer: The Hermit's Hut

-= 'WARNING: ADULT CONTENT BELOW' =-
Was he a Hermit or not? I have his name as it's written on a bank statement and unlike the Angela story I can't find evidence that 'David' is dead.
So why did he leave this stone hut, as it can be hardly called a house… to rot?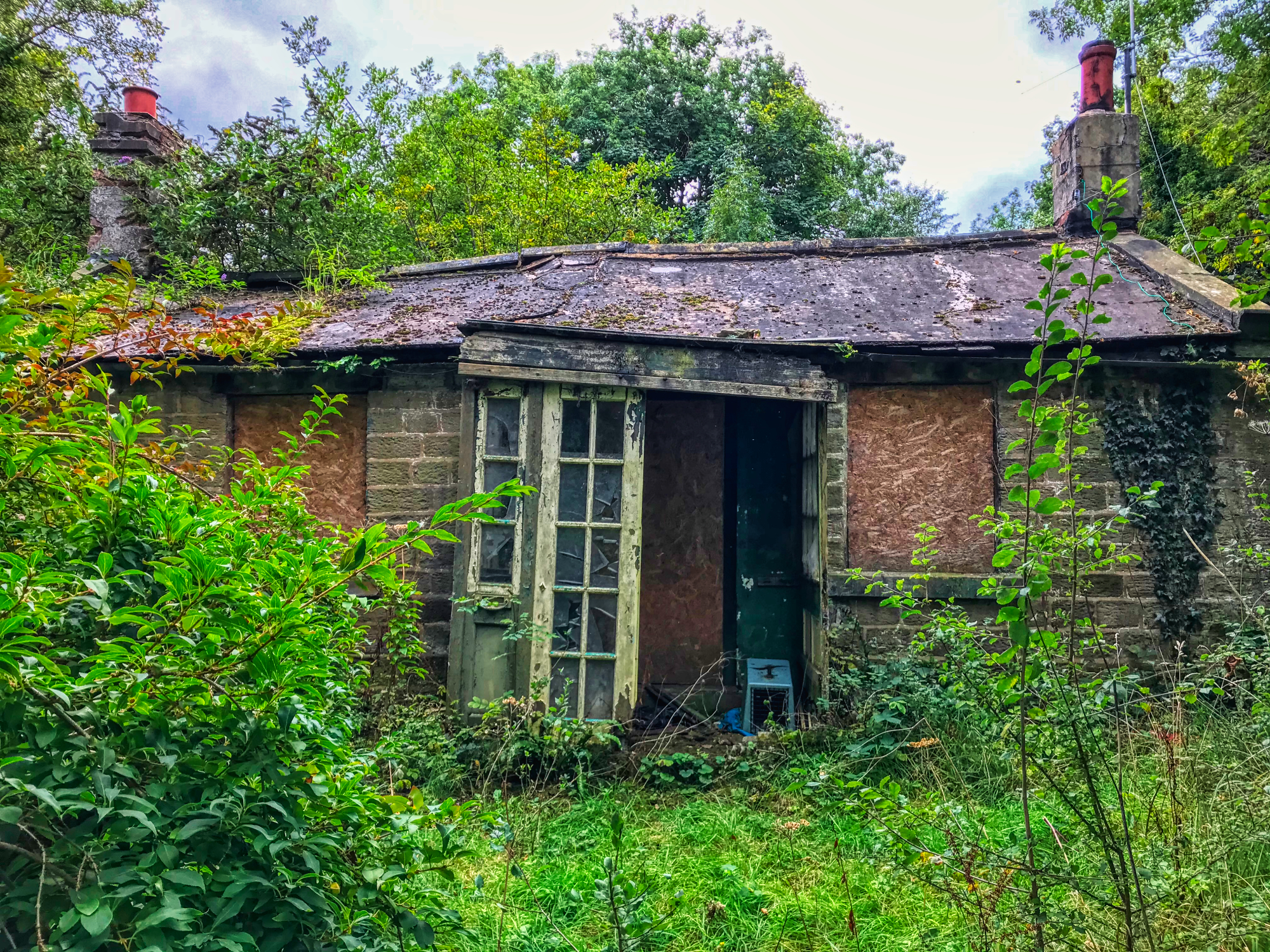 A big thanks to @anidiotexplorers for sharing this time capsule with me that is once again in Wales (where most of them are).
Walking down a massive field was the route I chose. It was not the only one, but the safer option I figured. Fewer eyes means fewer interfering bastards attempting to stop me from getting to the main course.
I scoured the area before vaulting a gate and descended down a hay-strewn field trying to hug the wall. If Farmer Giles spotted me it would be game over. Fucking farmers..., I am not a fan.
Approaching the bottom the foliage became dense and bits of junk were appearing. This must be 'it', with 'it' being a hut in the wilderness.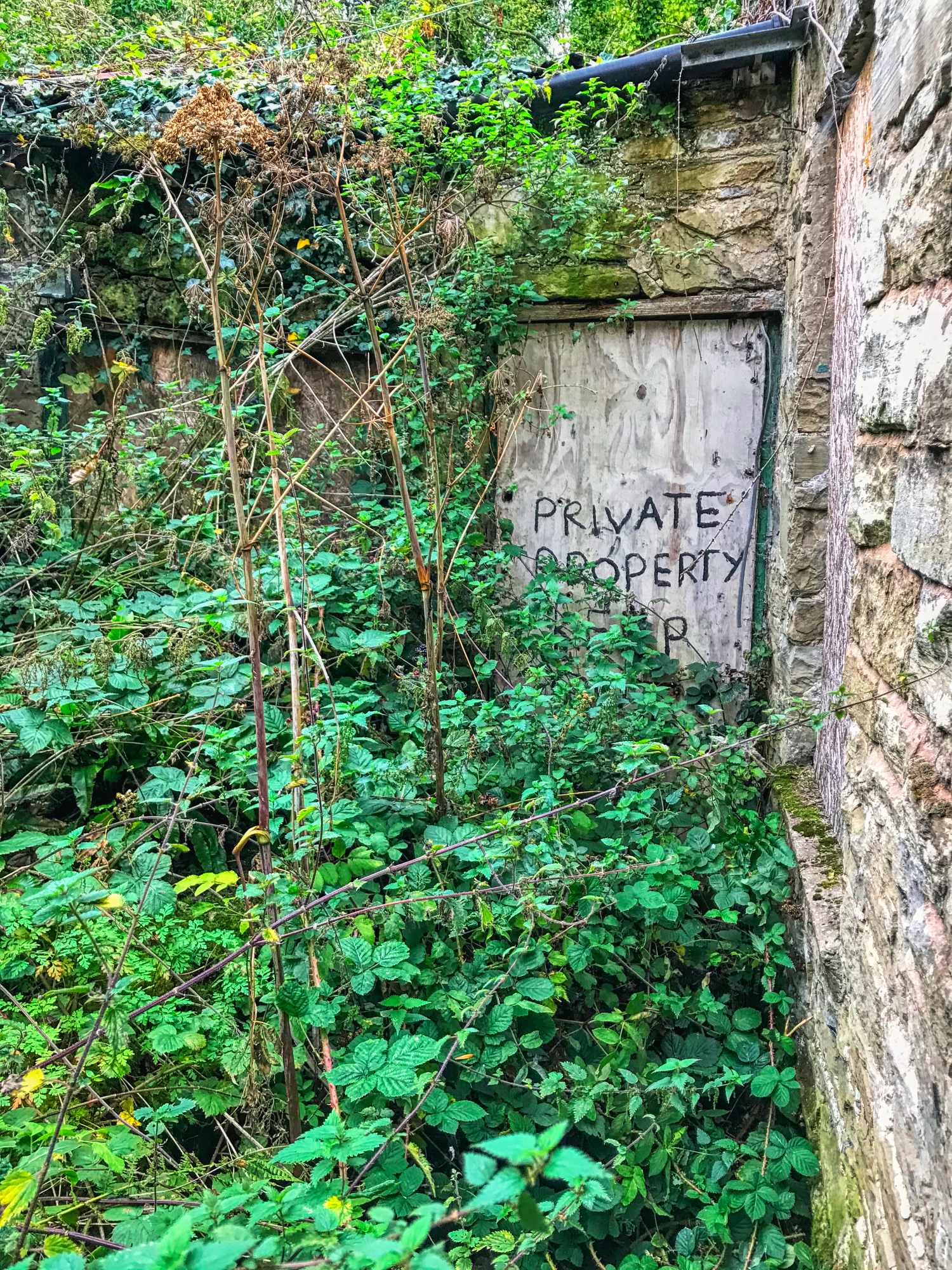 'Private Property Keep Out', I presume? This bloke was not very friendly when he lived here, and there was fat chance of getting in from that angle anyway.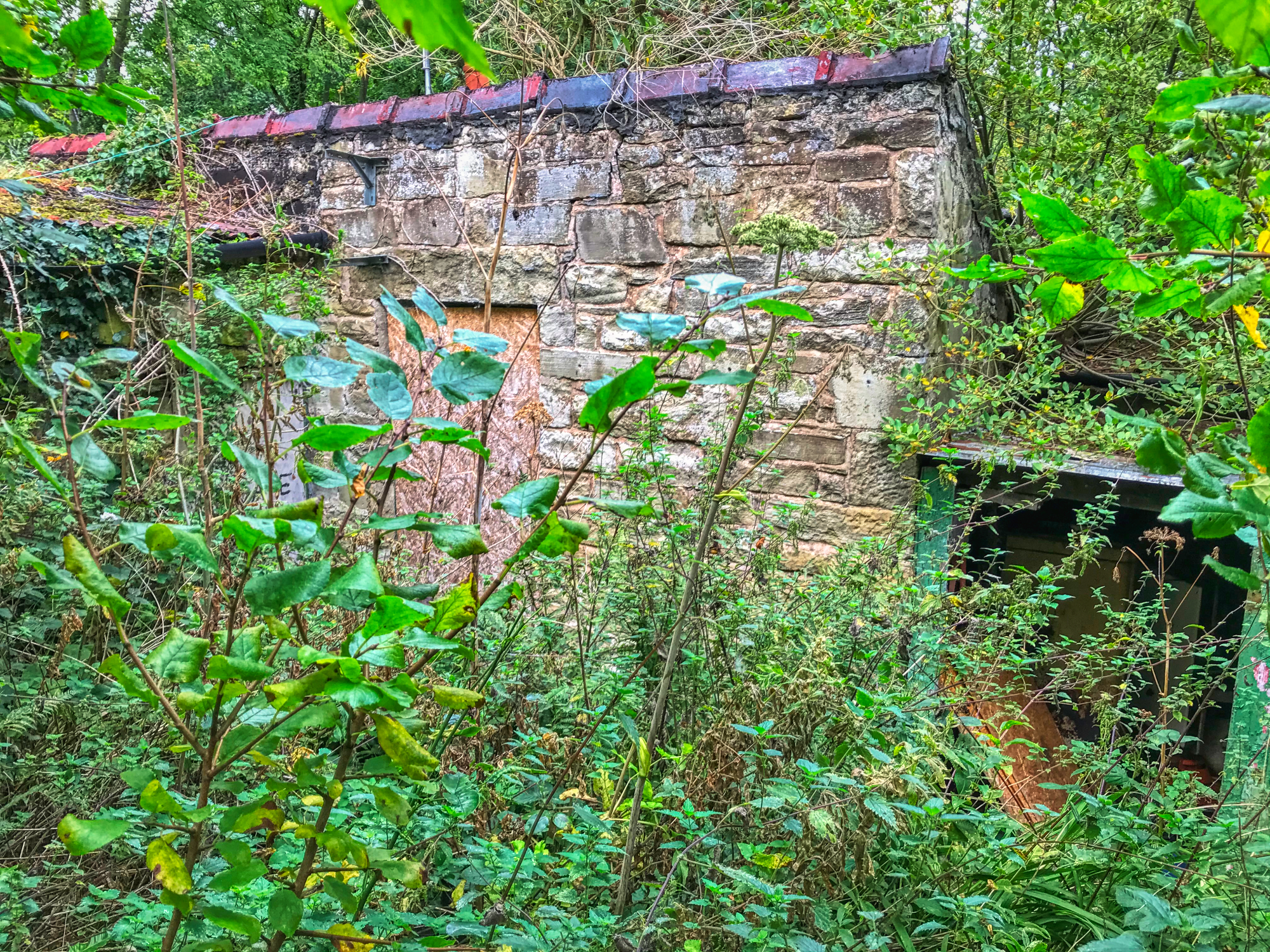 I was relieved that it had not been raining recently else I would have been soaked. Scrambling through all this shit is not fun when reaches your face.
What kind of a house is this anyway? It looked more like a vintage bungalow from another time. Did they even make bungalows a hundred years ago?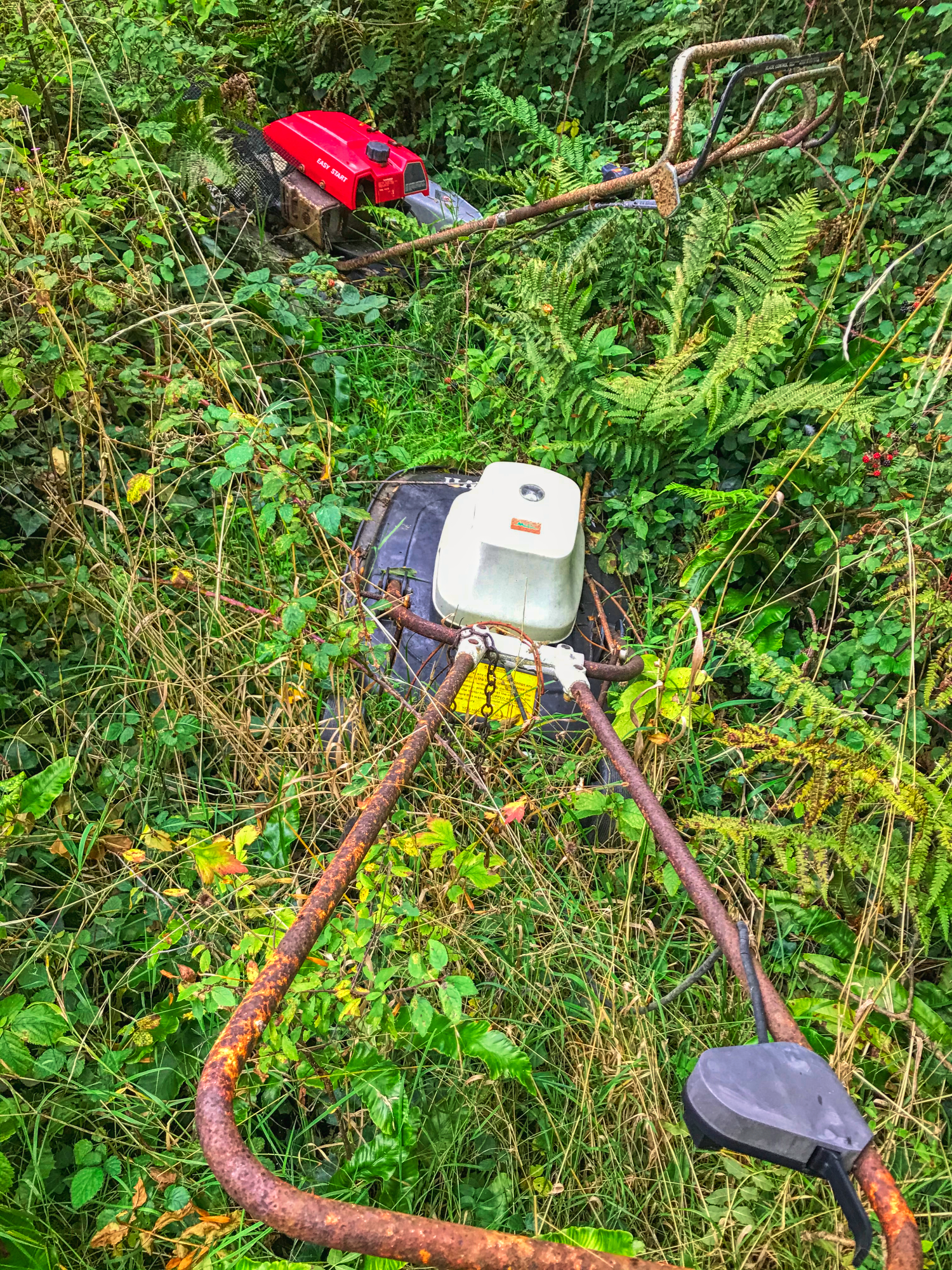 …'give me a break! This jungle would just need to say BOO! to these lightweights and they would keel over in fright'…
I was on my own for this one so it would be a quick in and out if possible. Climbing through what used to be a window I entered a fridge. Not literally but it was bloody baltic inside.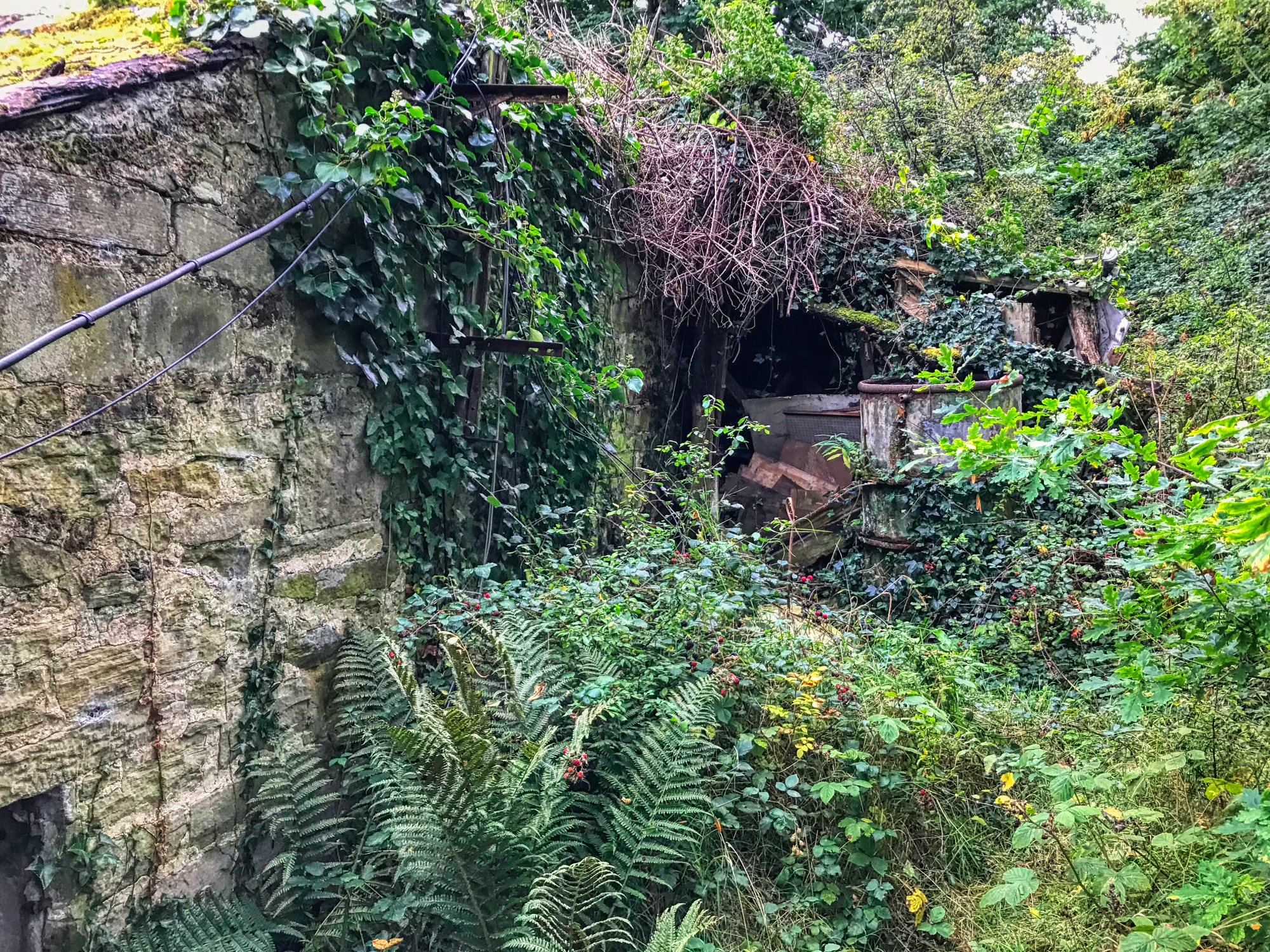 Shivering I didn't know where to look first. This was a time capsule of the first degree and being in the middle of nowhere had saved its arse.
Oh yes, what's that I see on the table?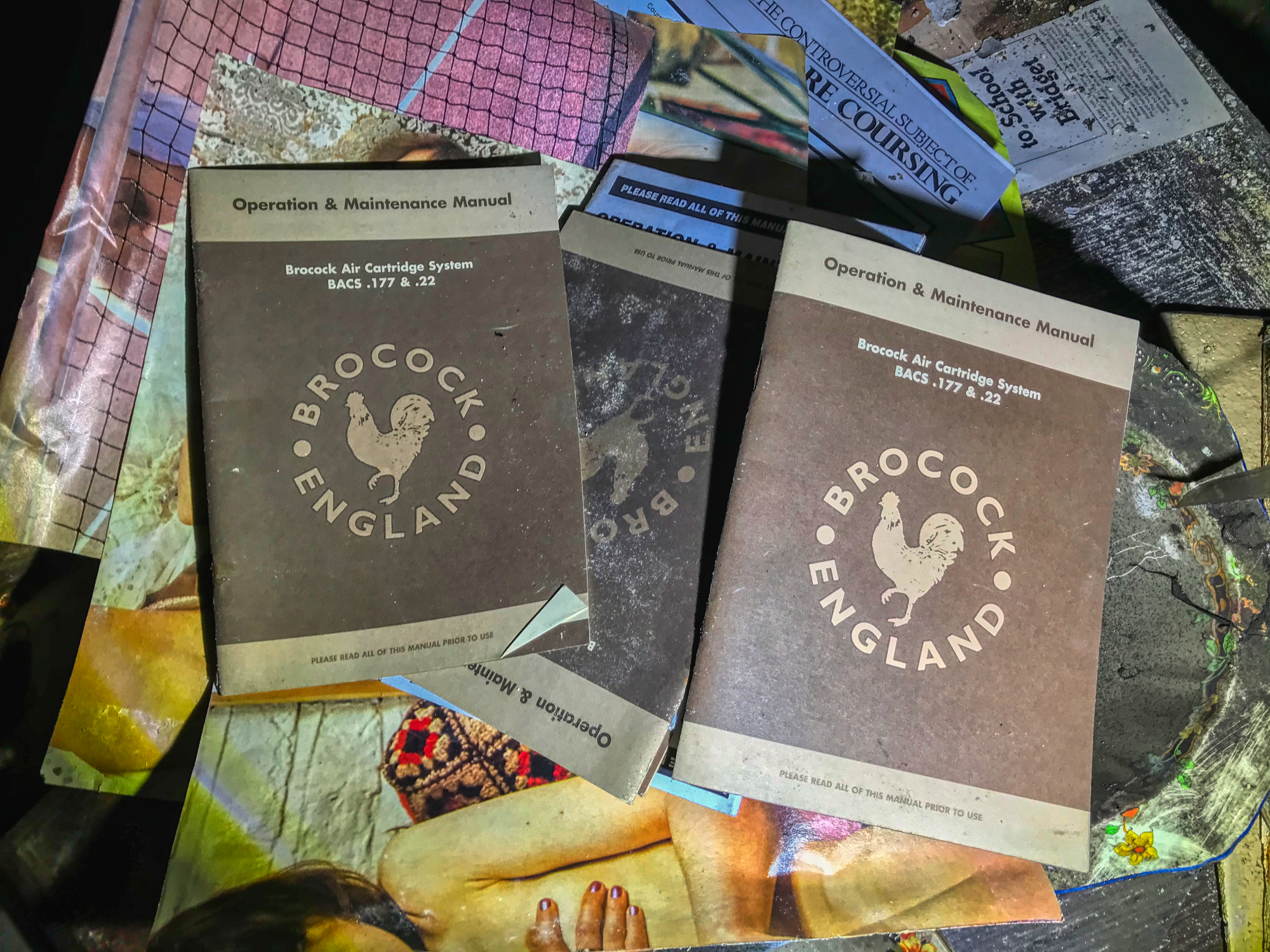 Brocock Air Cartridge system; was he a gun nut? It ties in with the warning signs.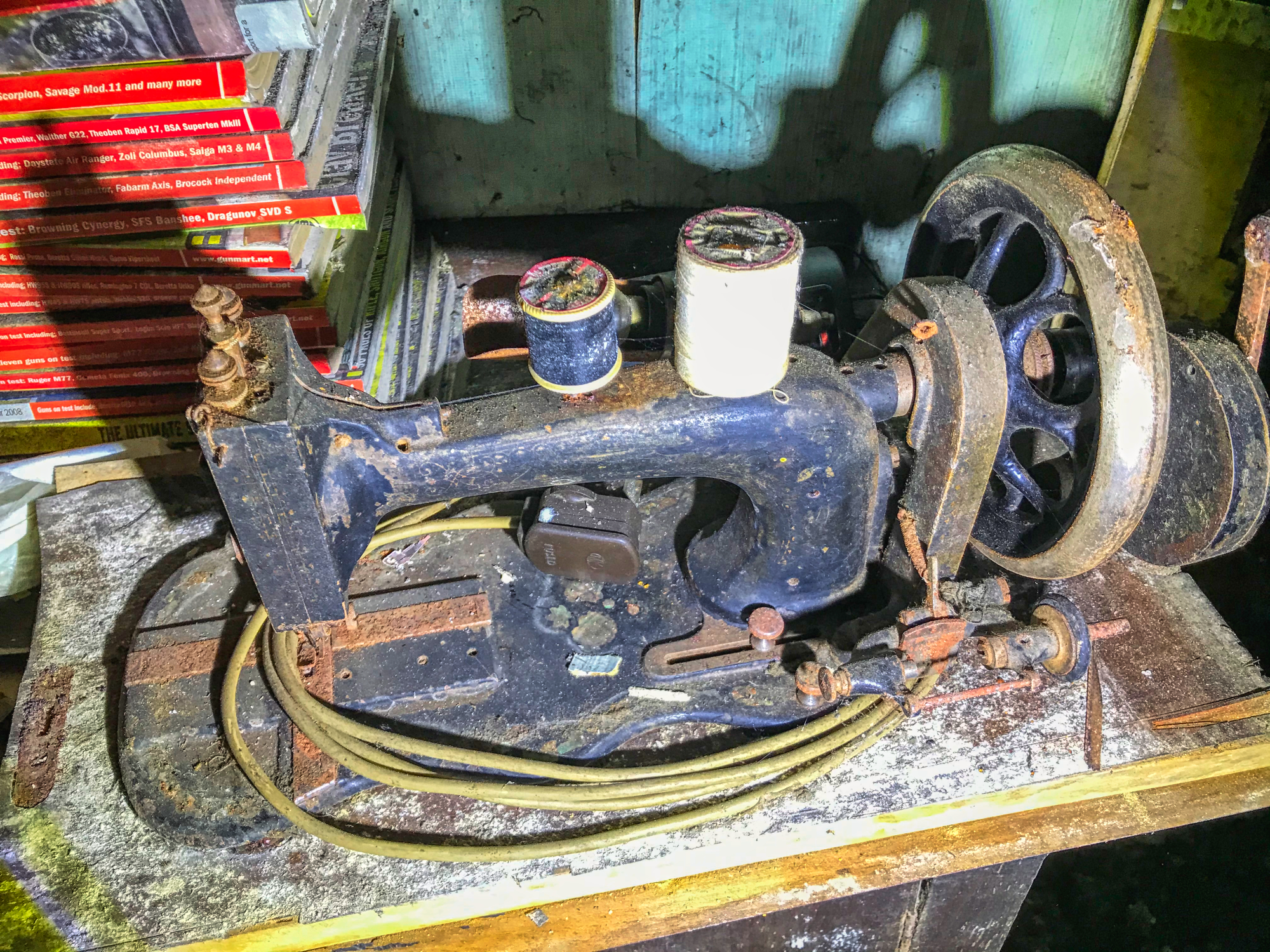 An old sewing machine; there appears to be one in many time capsules.
A subscription to Gun magazine with all copes being from the noughties.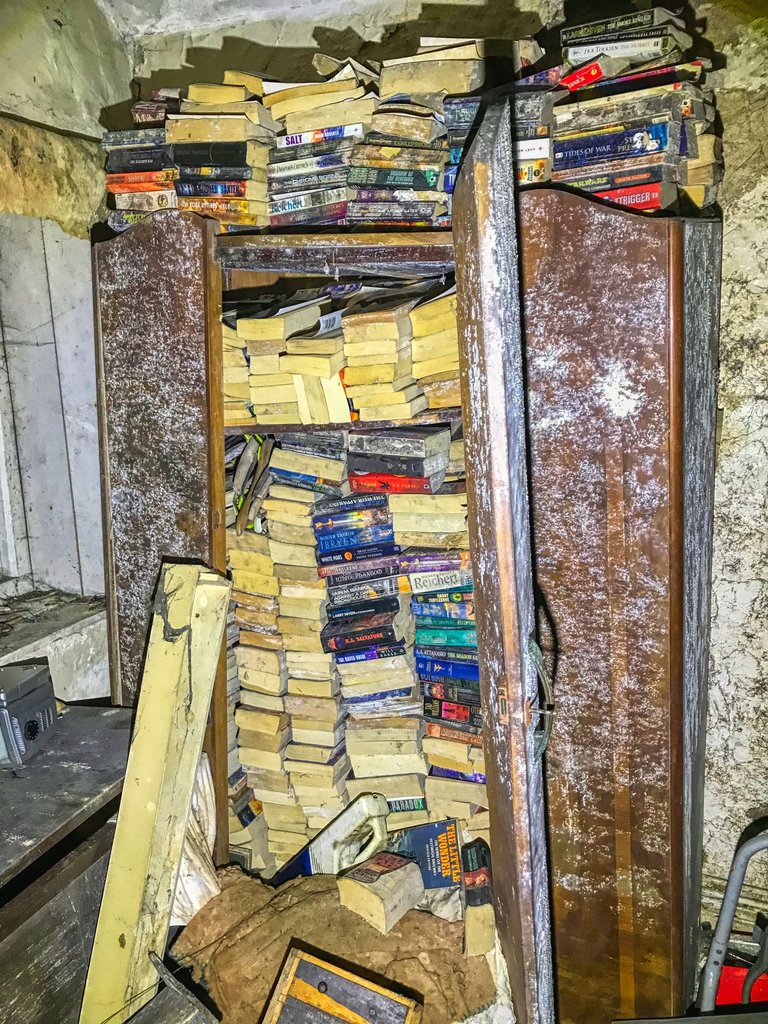 How many books? This old wardrobe was ready to fall over and bury me.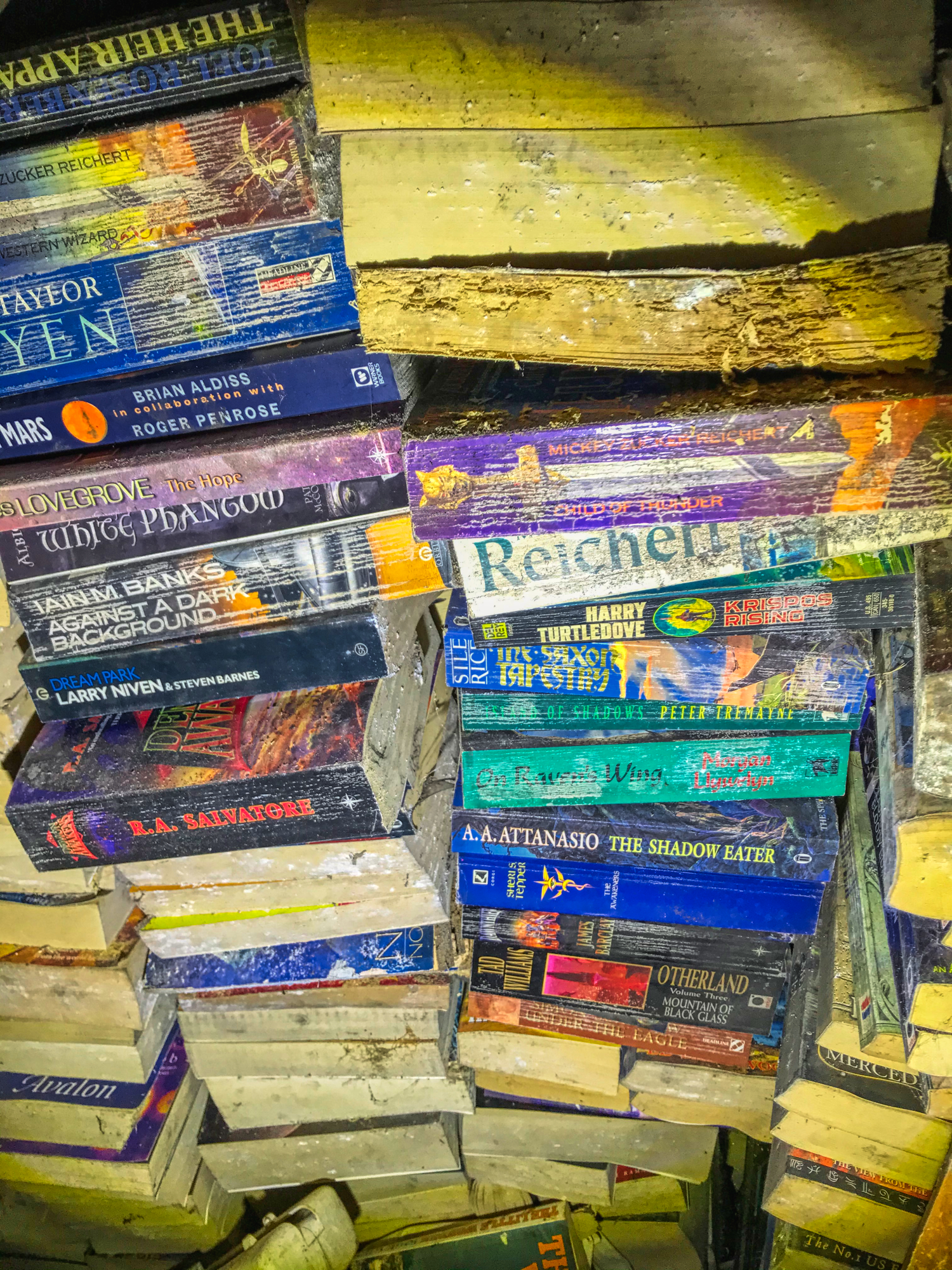 He did have some taste, I do like a bit of Drizzt D'Urden courtesy of R.A. Salvatore.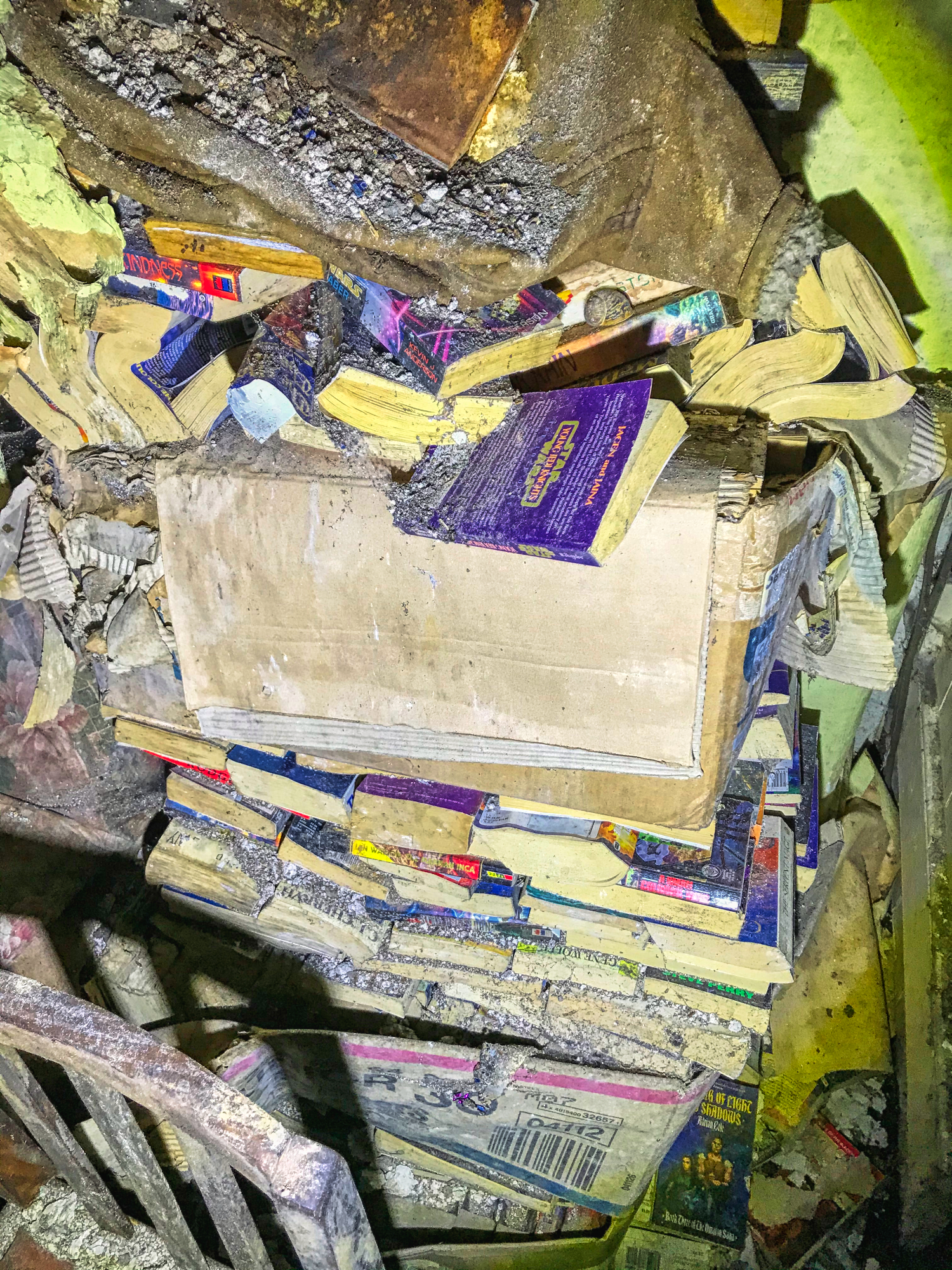 In fact, he was a fantasy freak. I recognised more of the titles the more I looked.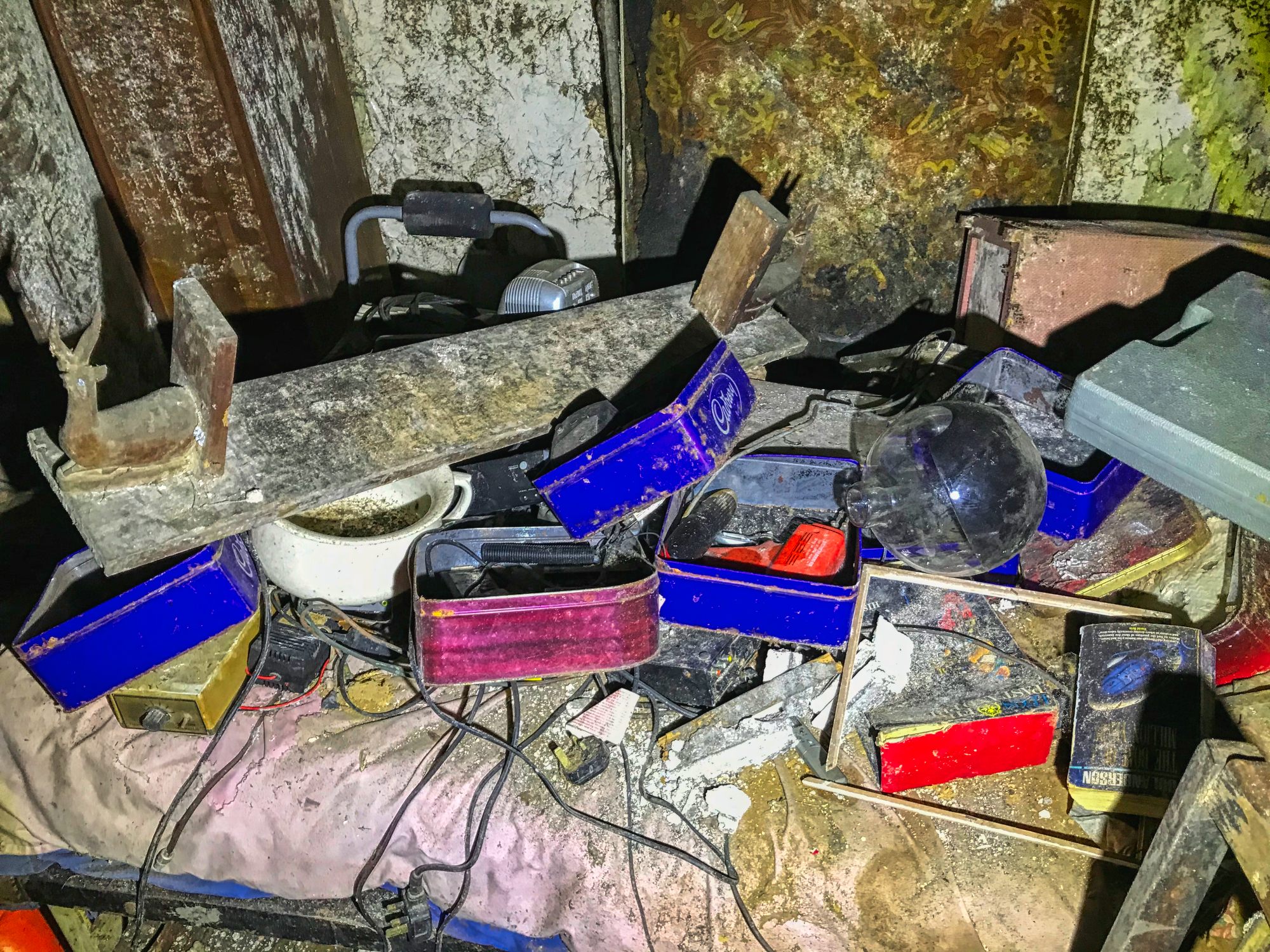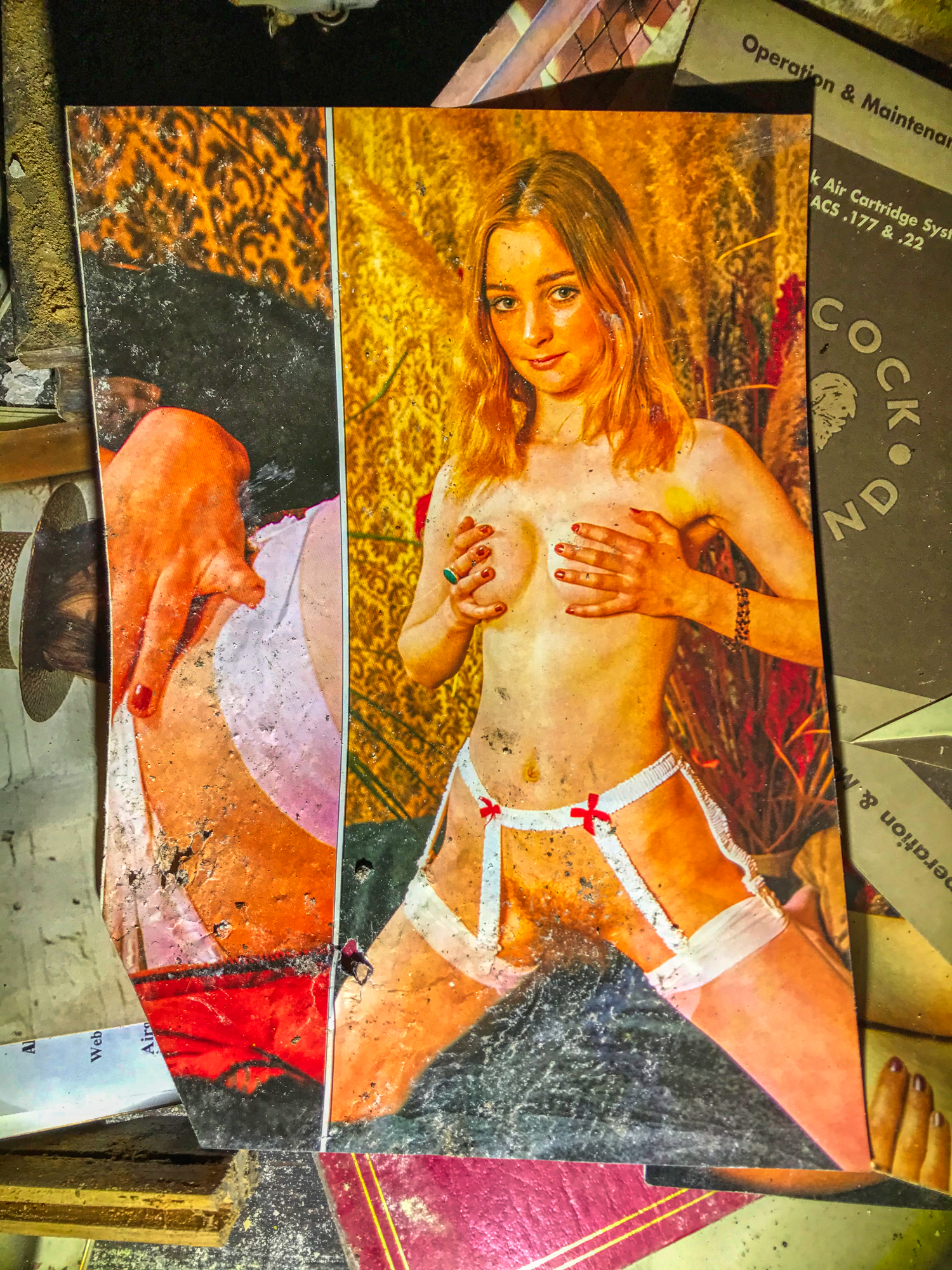 In between books a lone hermit needs a little porn, of the old-fashioned type.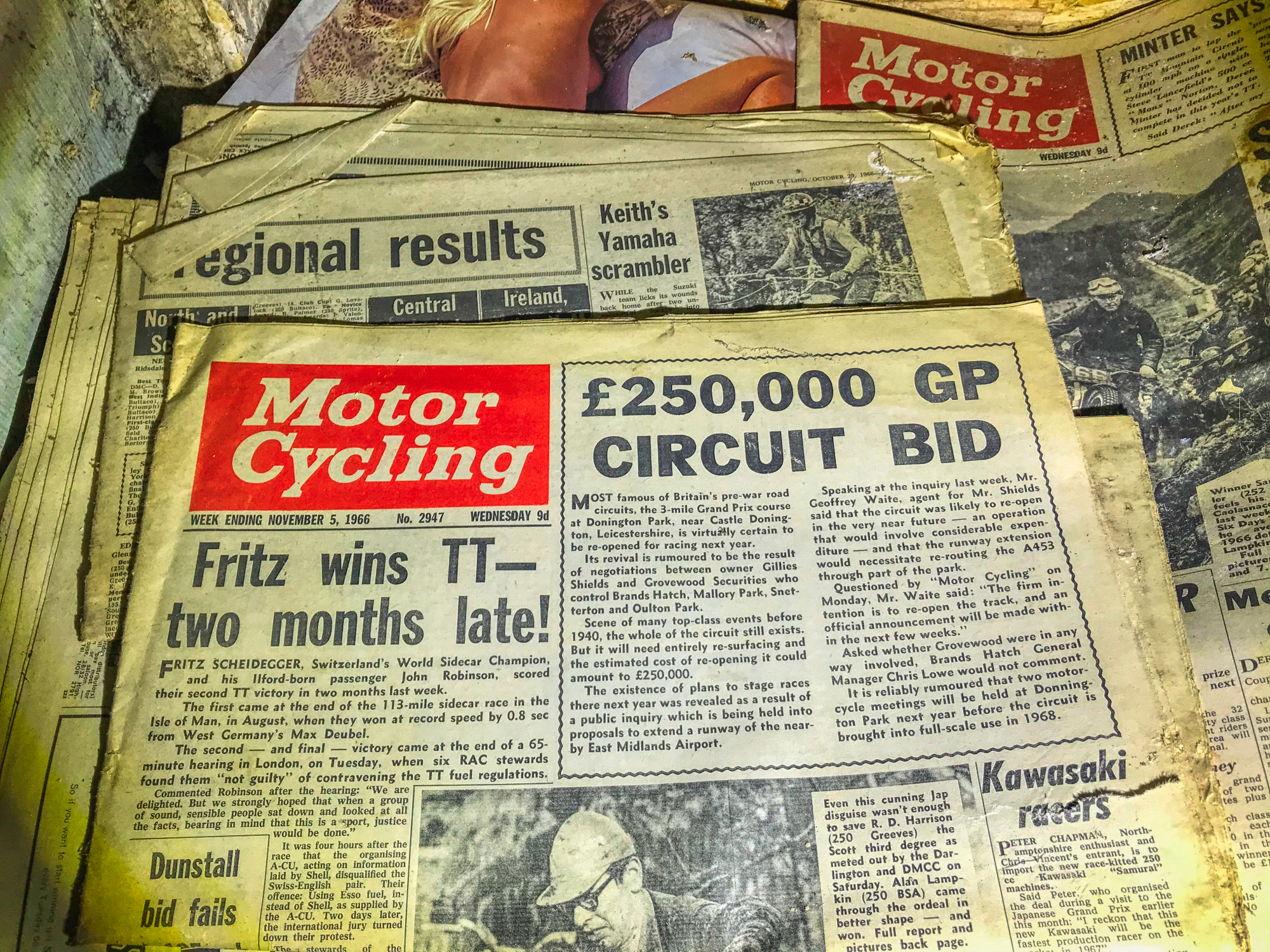 Mixed this in with some Motorcycle news from 1966. This dude does have a few interests.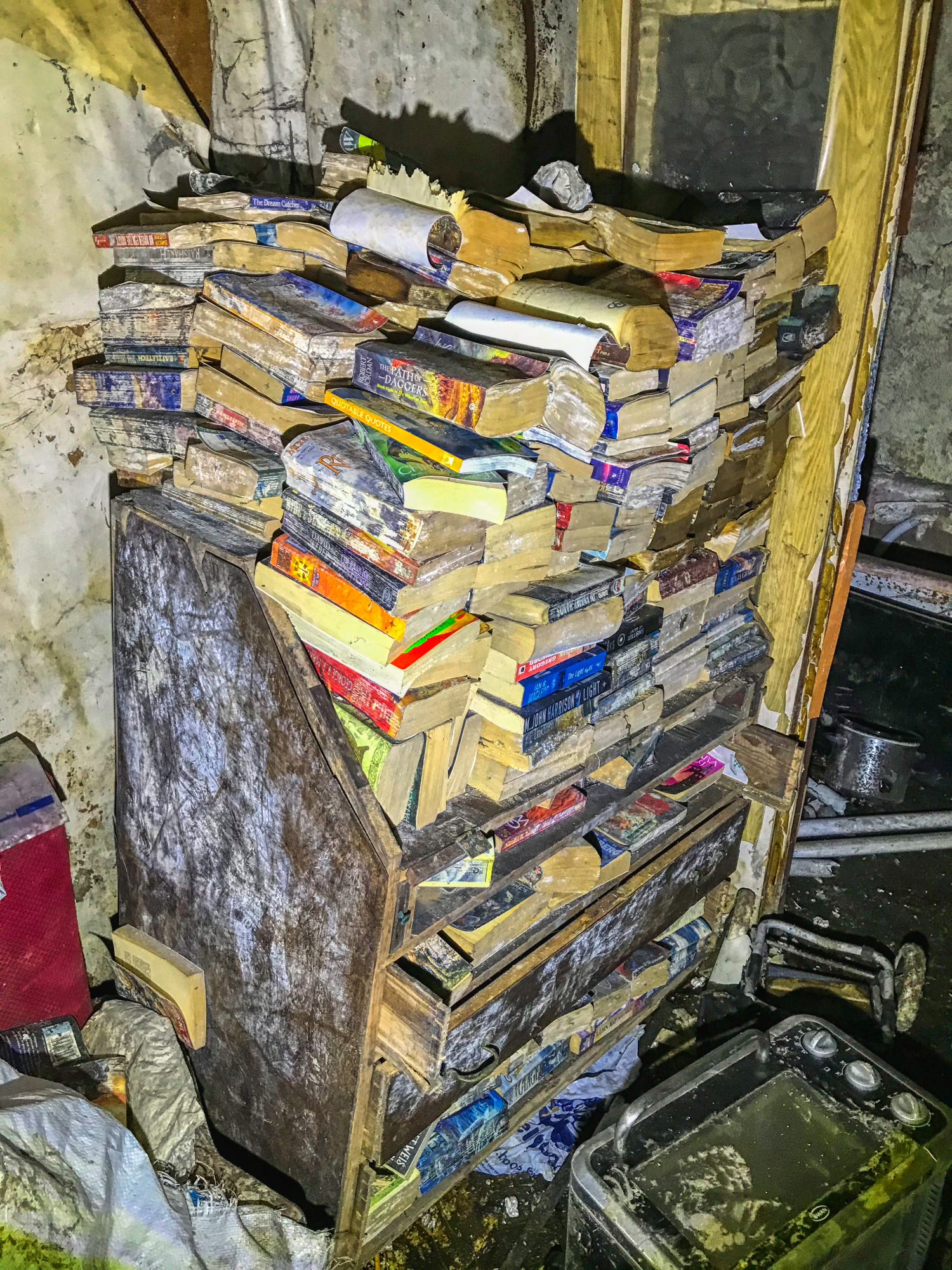 Not content with a wardrobe full of rotting smelly books I spotted an overworked bookshelf with more.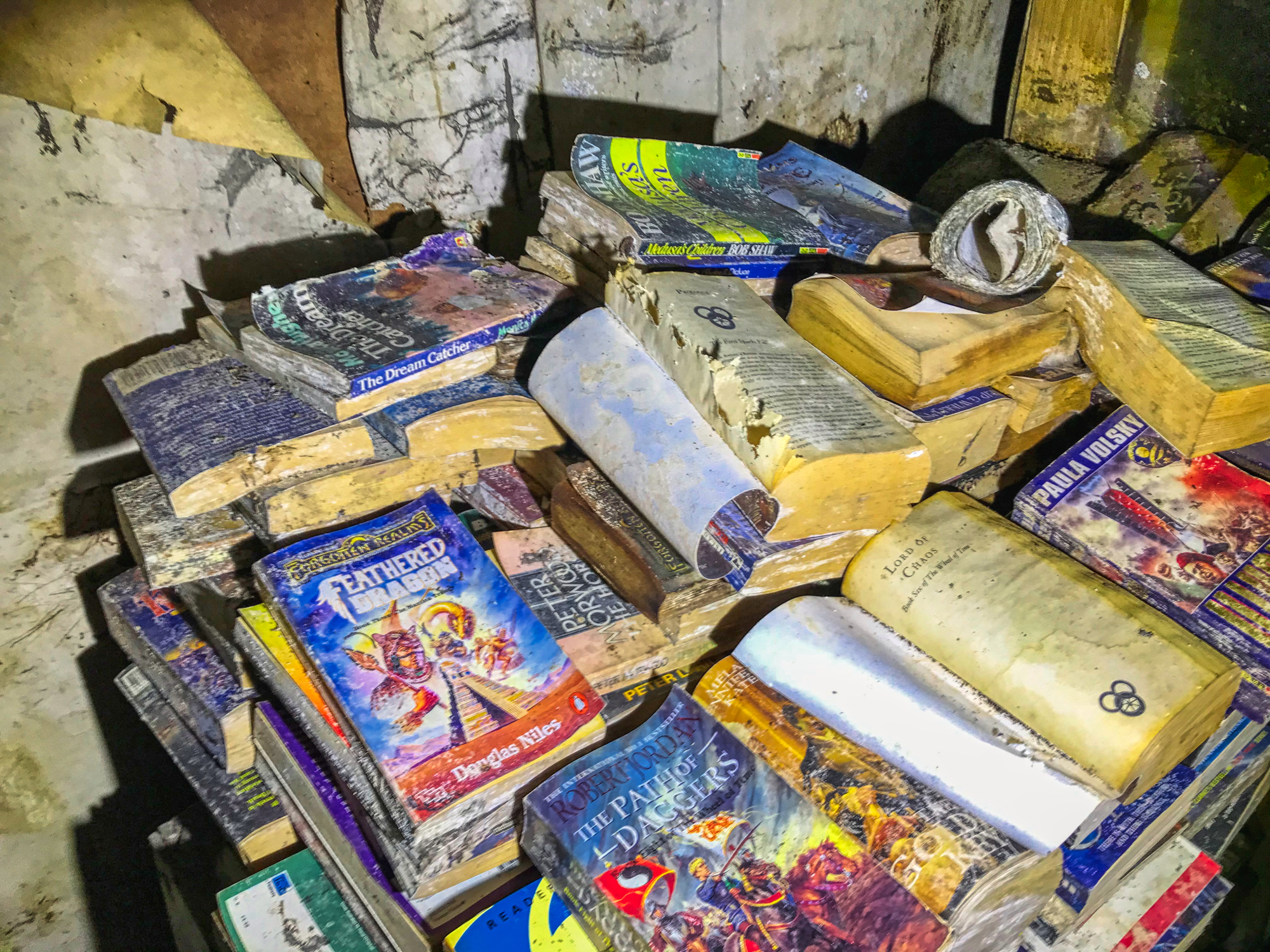 Path of Daggers and Forgotten Realms. We are of the same mind when it comes to our fantasy reading habits.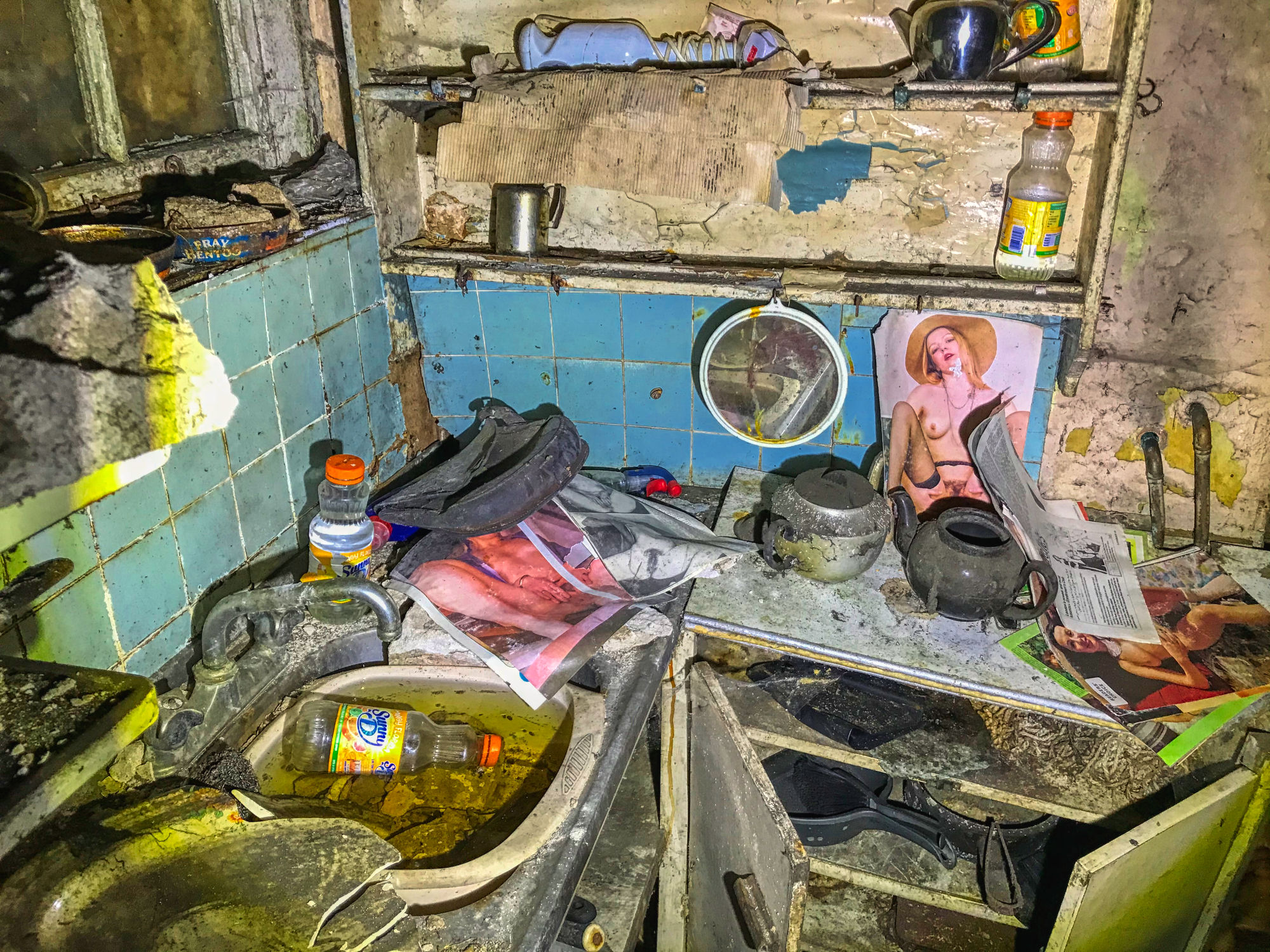 A randy hermit needs entertainment from no less than different three sources when doing the dishes.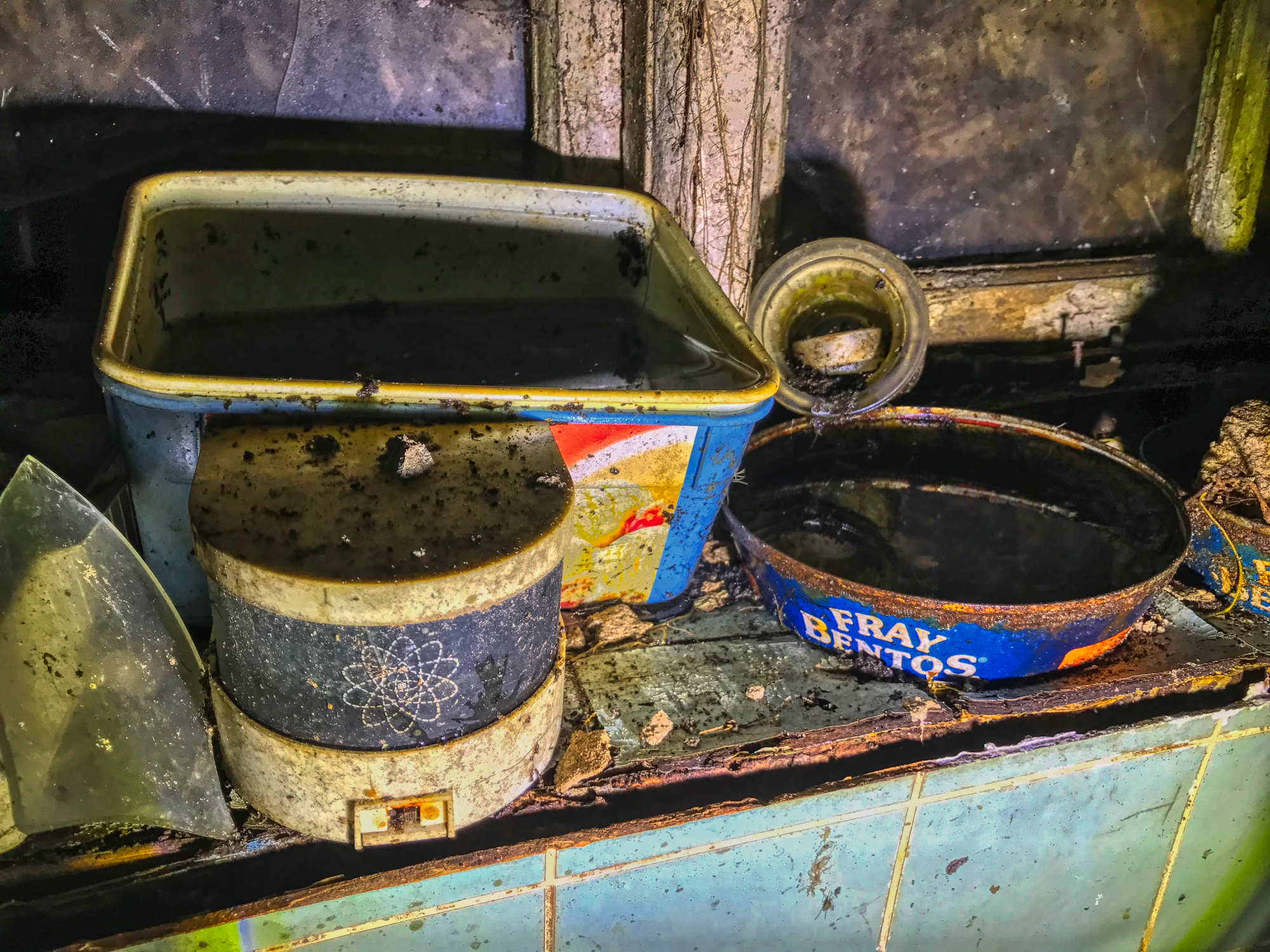 I never did like Frey Bentos tinned meals. They tasted too pre-fabricated for my likes.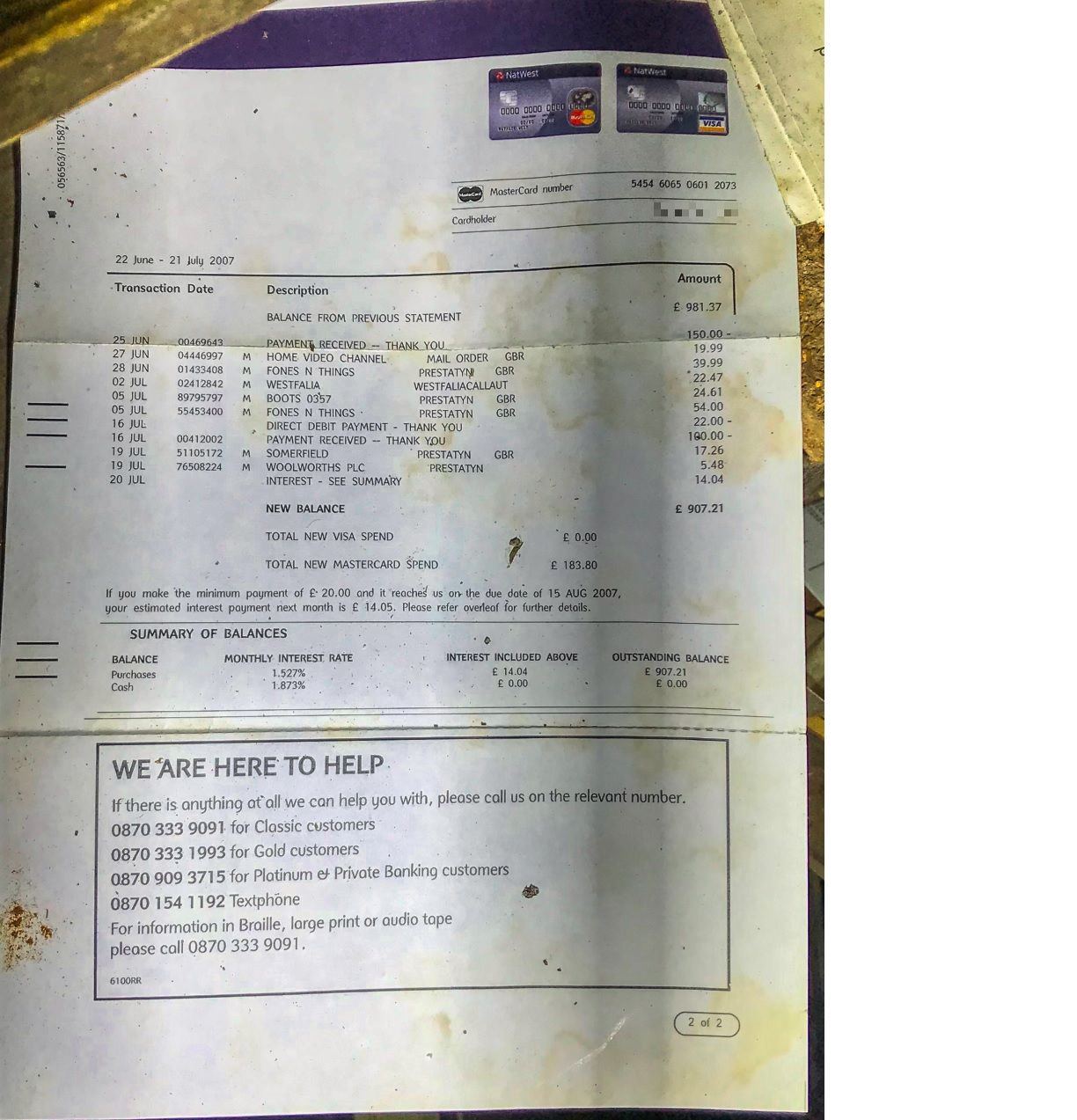 He shopped at 'Fones n Things' often. Cheap stuff, it still exists and they make a point of it. This was just before the great recession and Woolworth was a casualty of it.
Fones 'N' Things offers cheap phones, cheap mobile phones, and cheap mobile phone repairs in Prestatyn.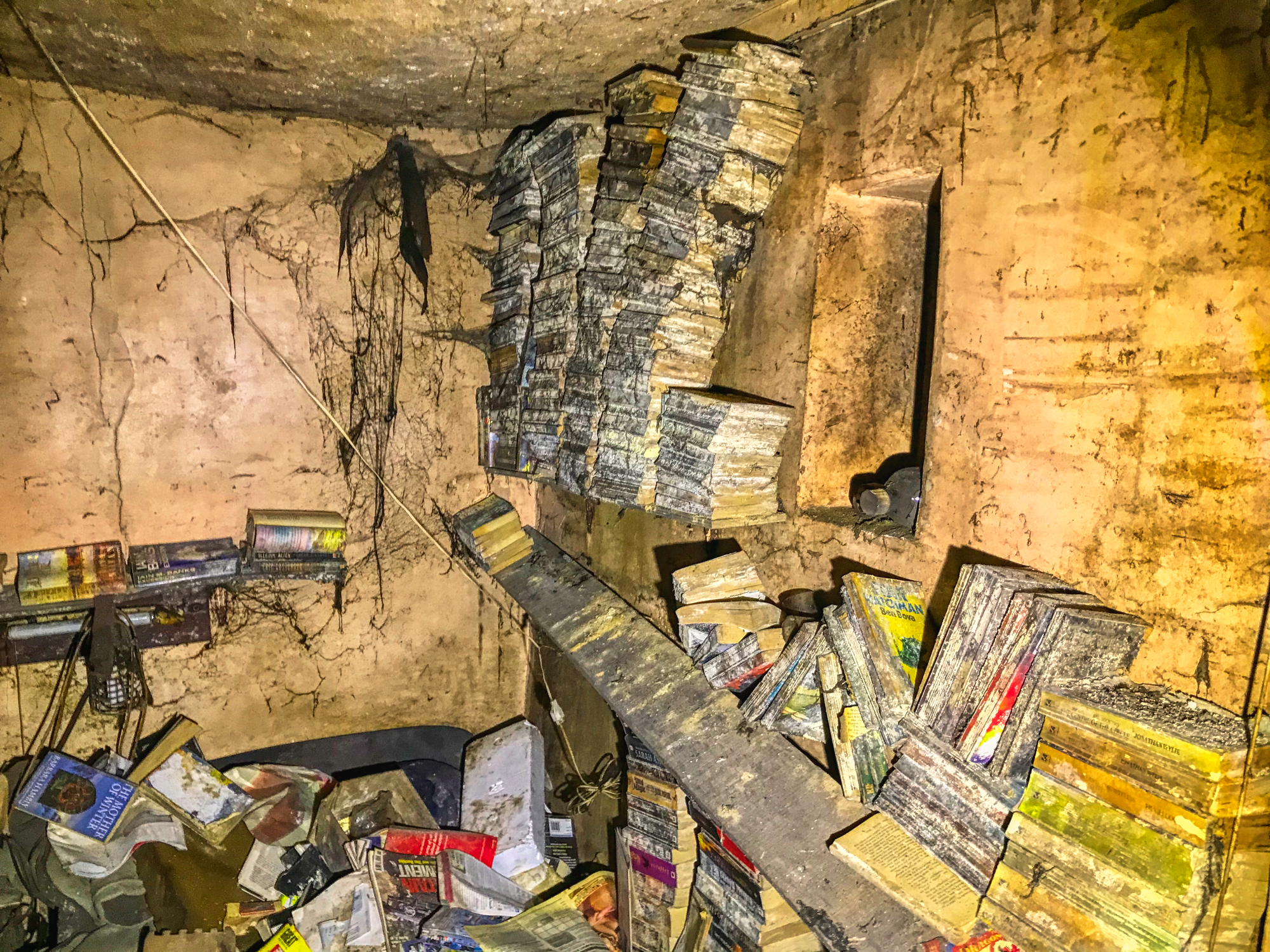 If the books in the other room looked bad.., well these were beyond saving.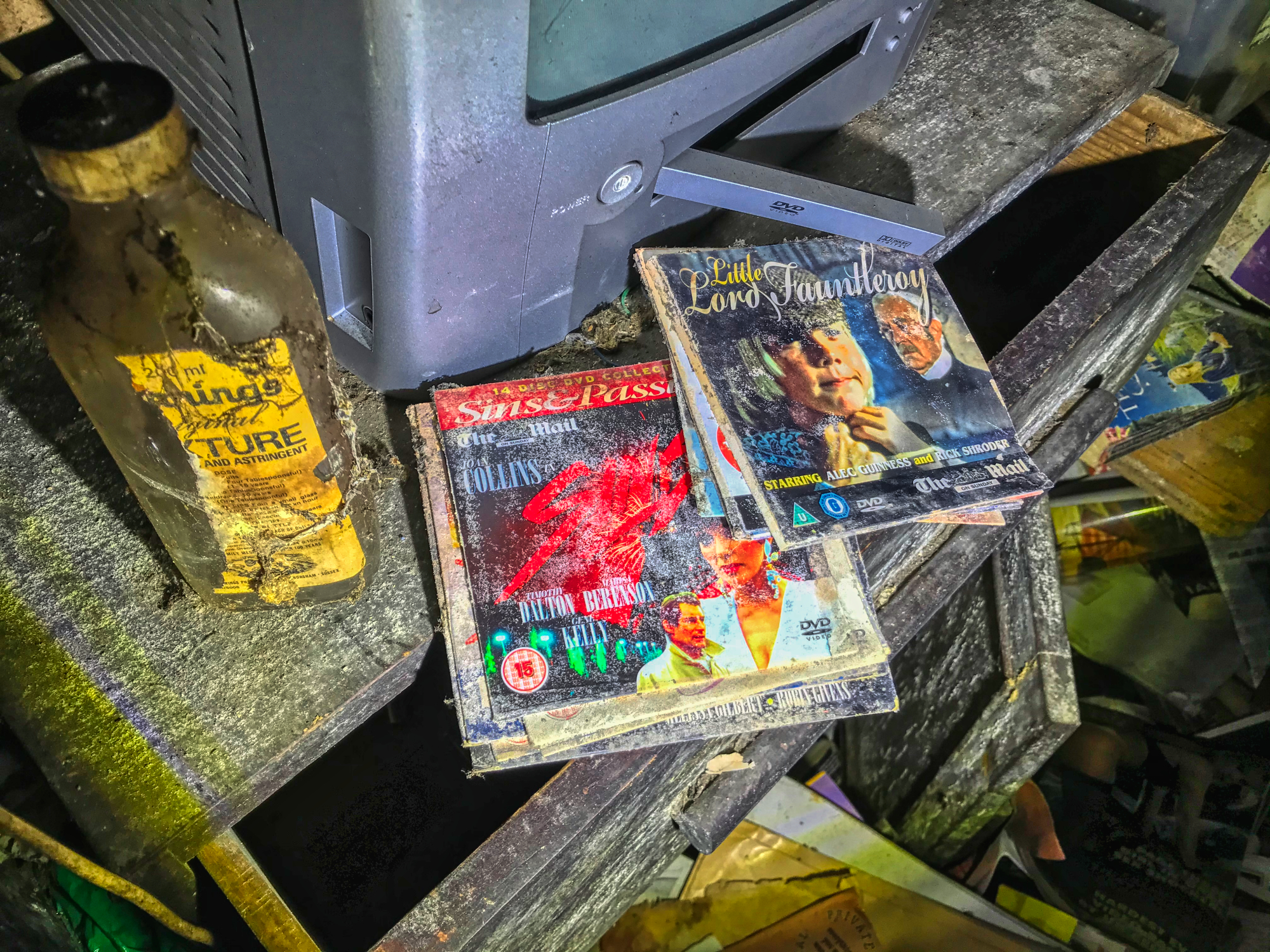 Something other than porn? The TV with a built-in DVD player looks to be a little far gone.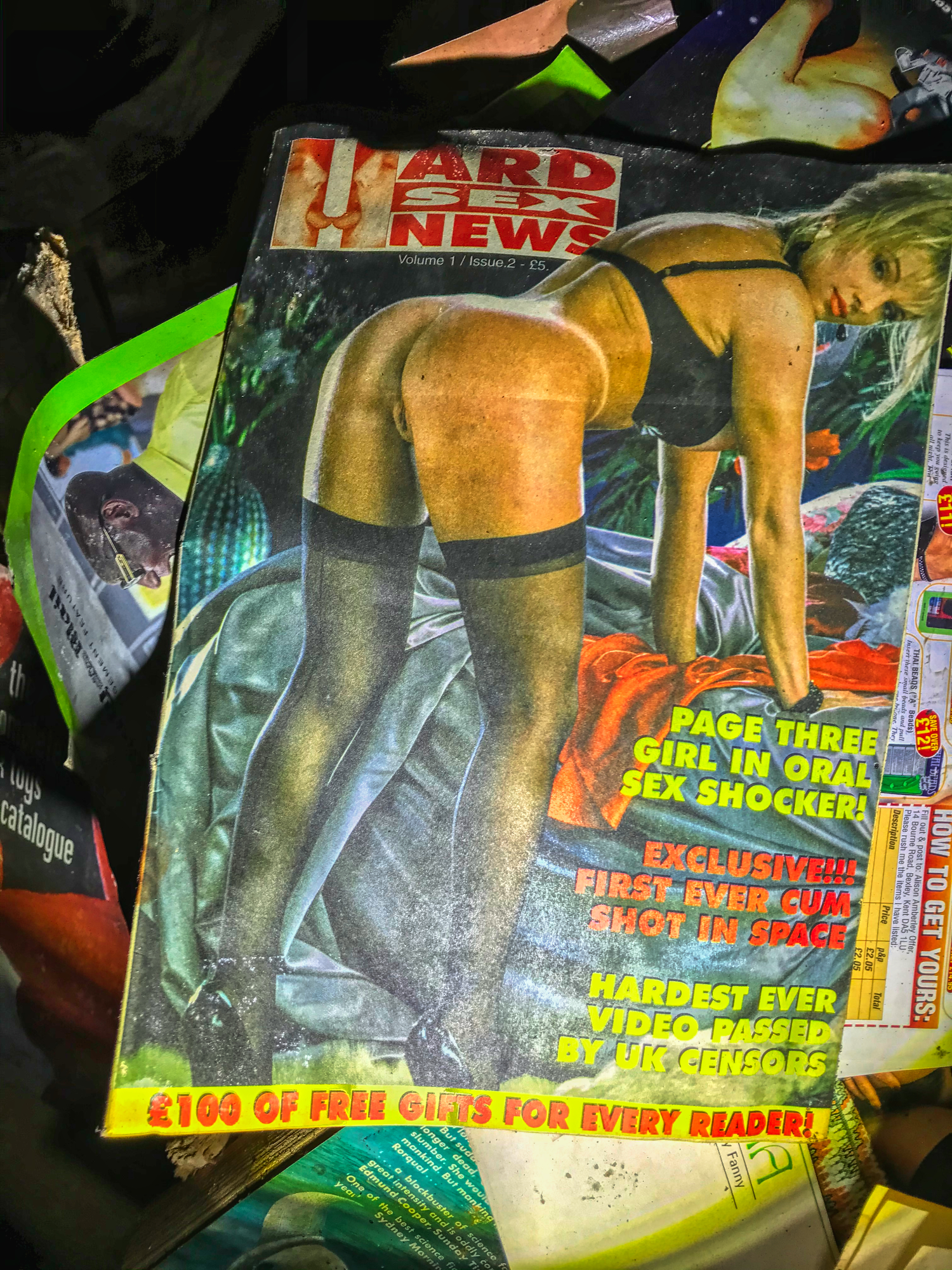 Hard Sex News is a new one to me but could be published by the editors of the Sunday Sport looking at that boast.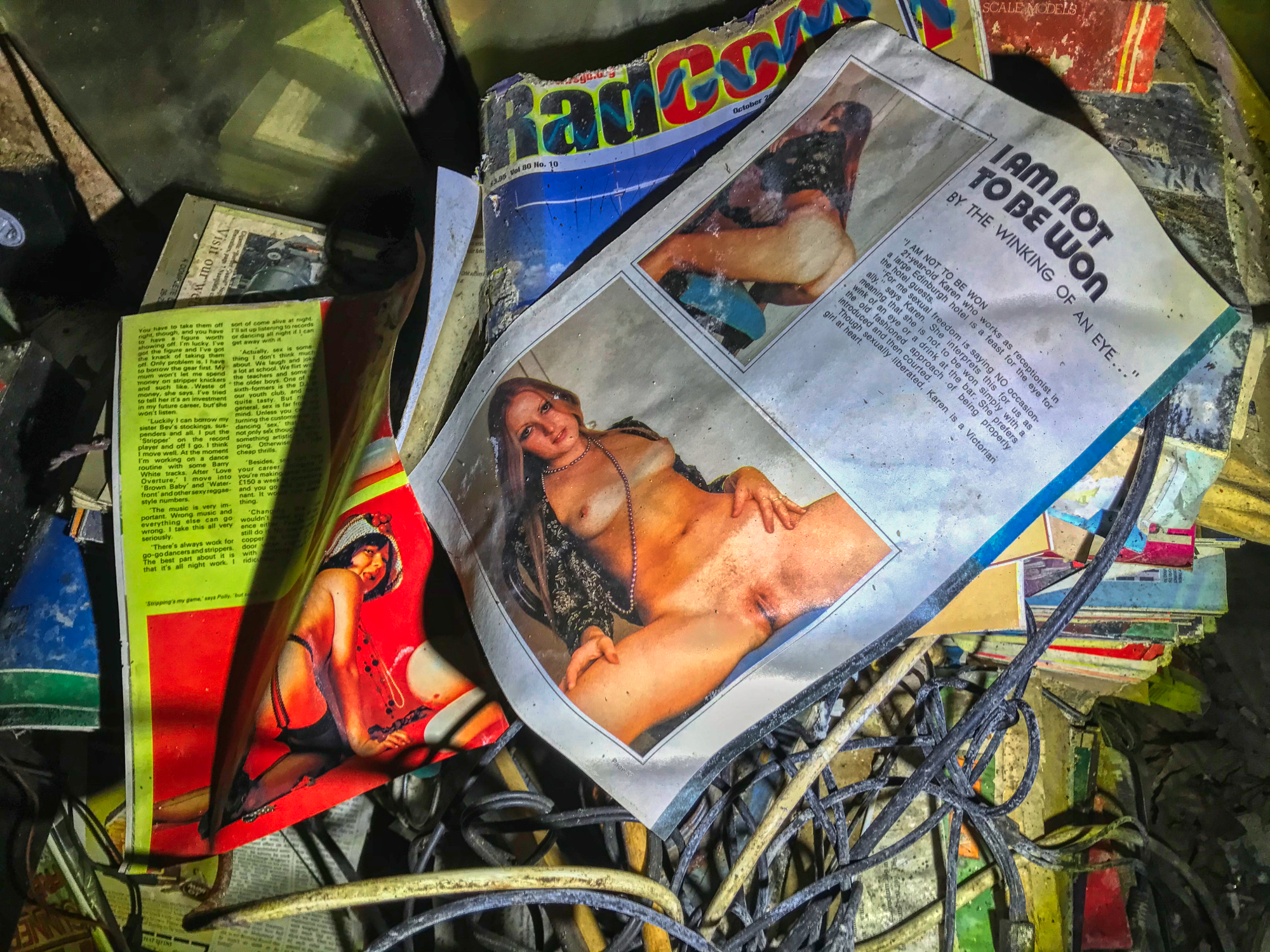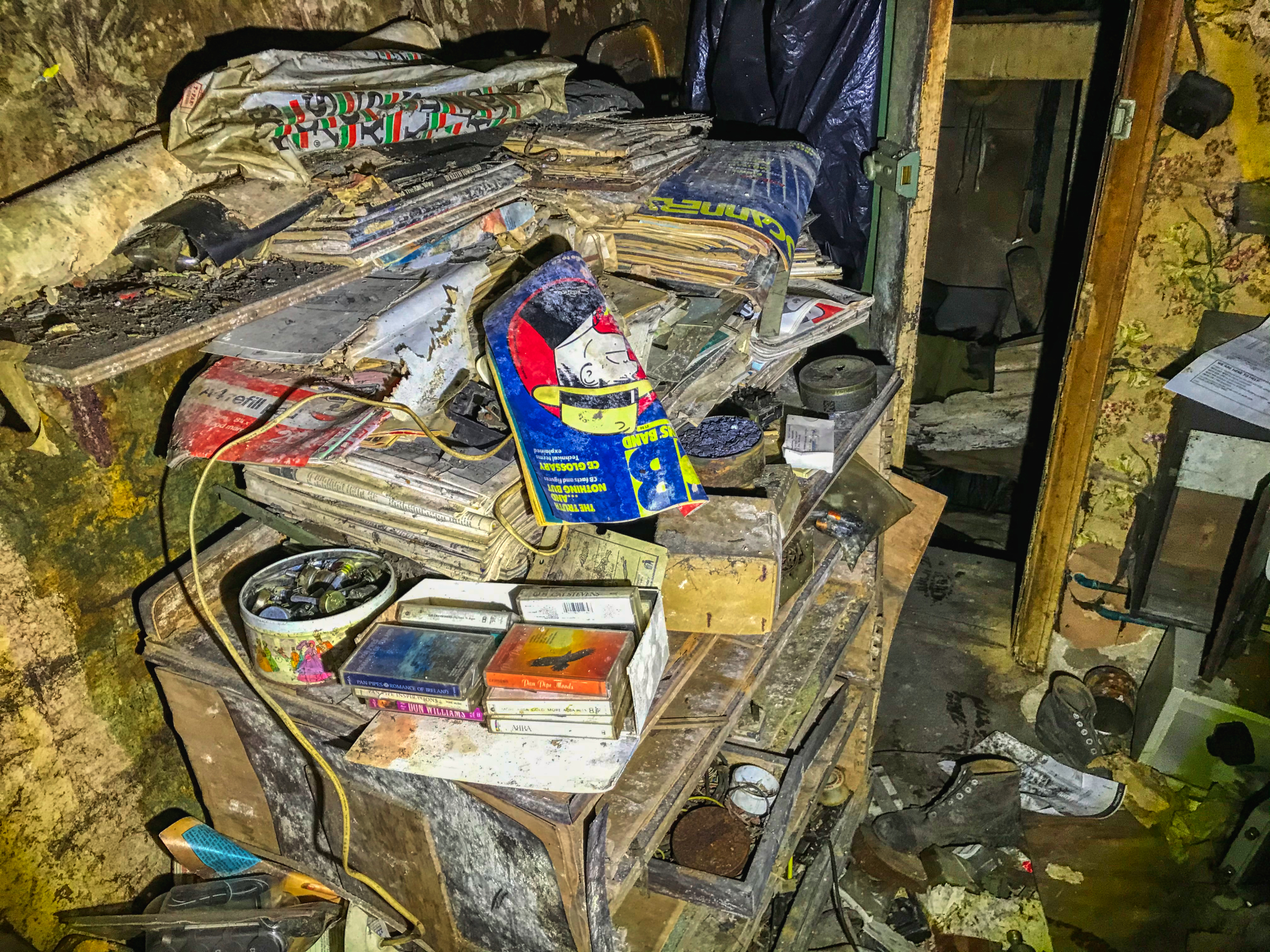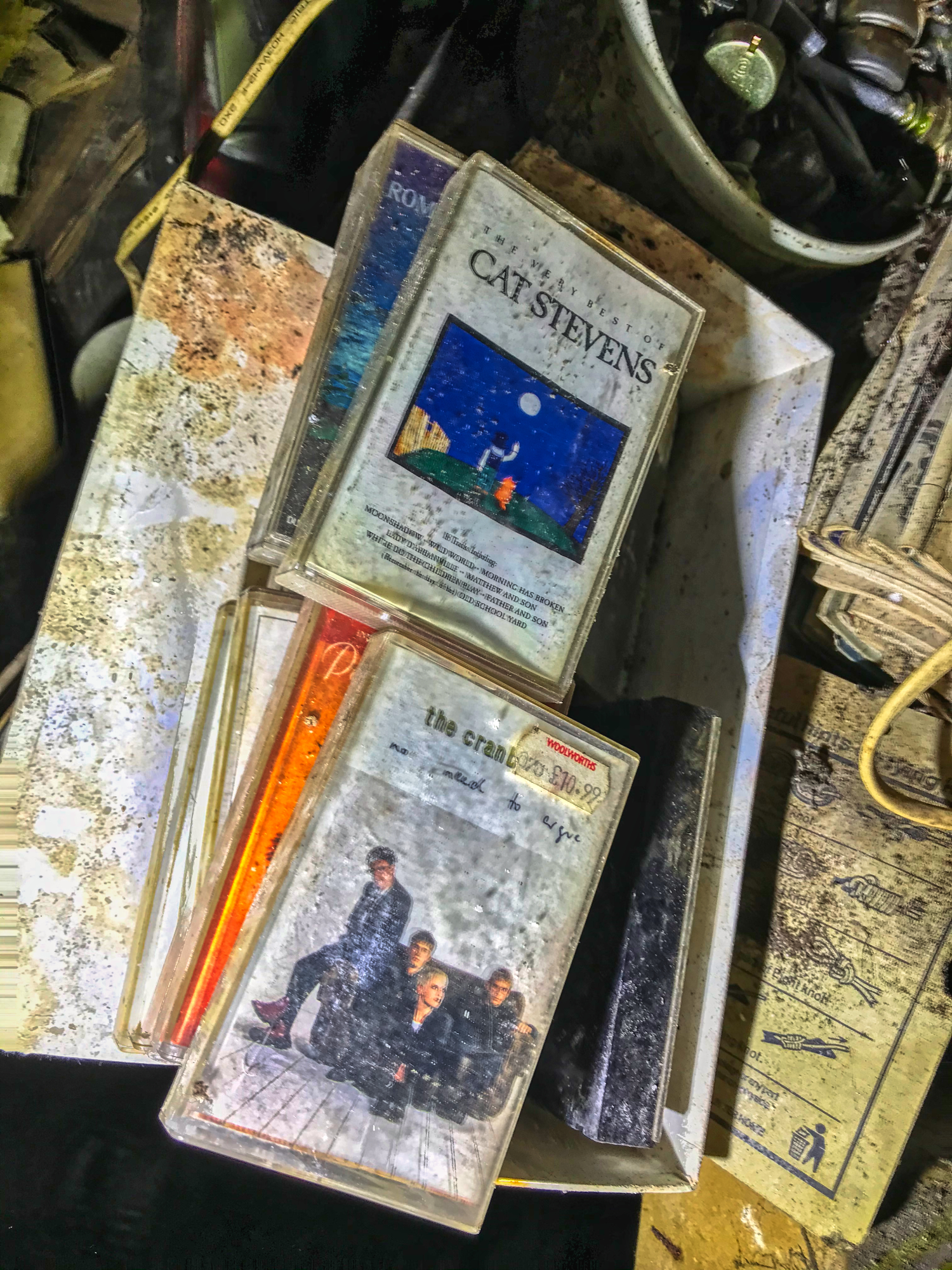 He was a fan of The Cranberries. I am getting to like the bloke more and more. I reckon we could have had a conversation if he did not shoot me on sight.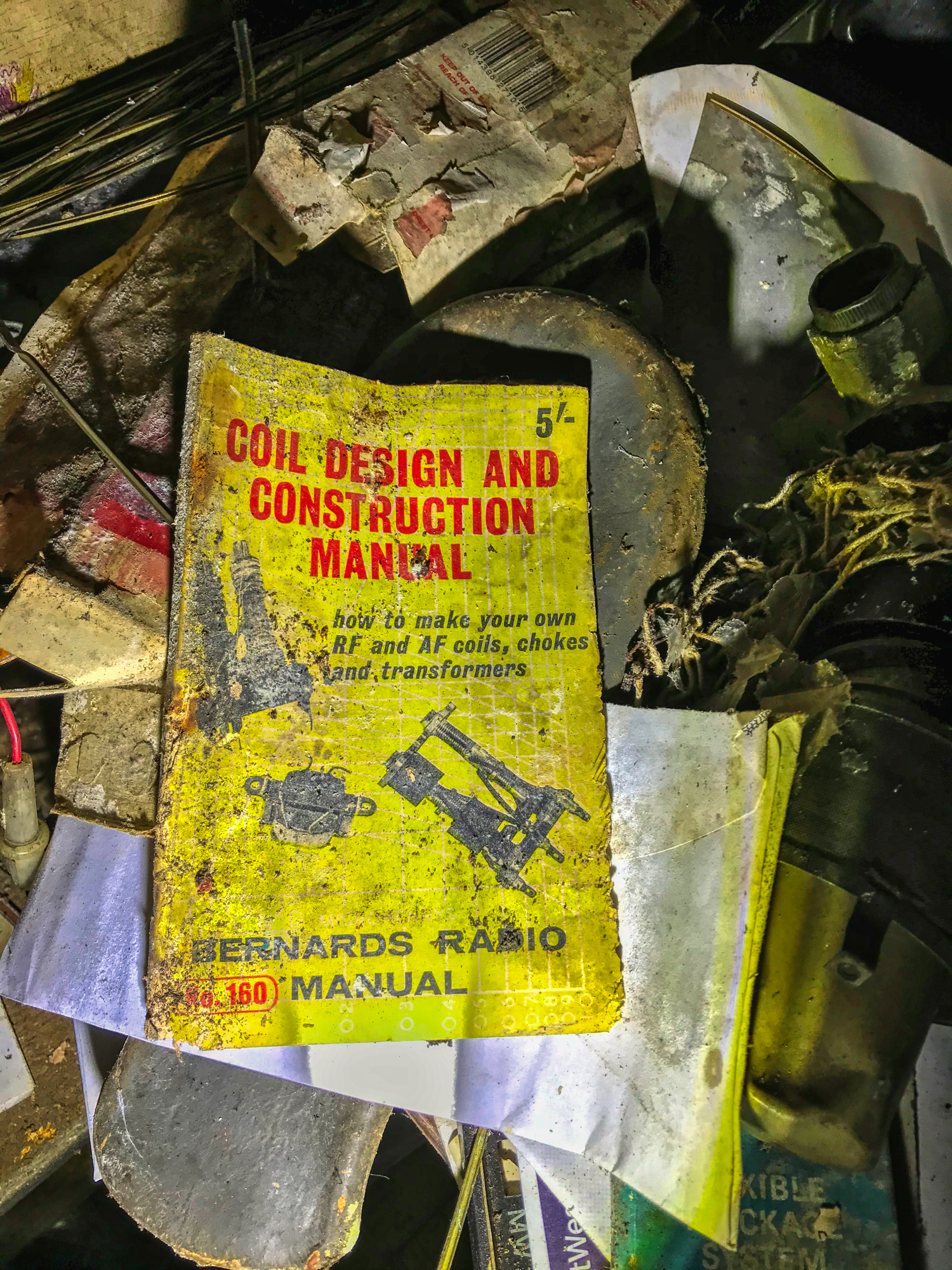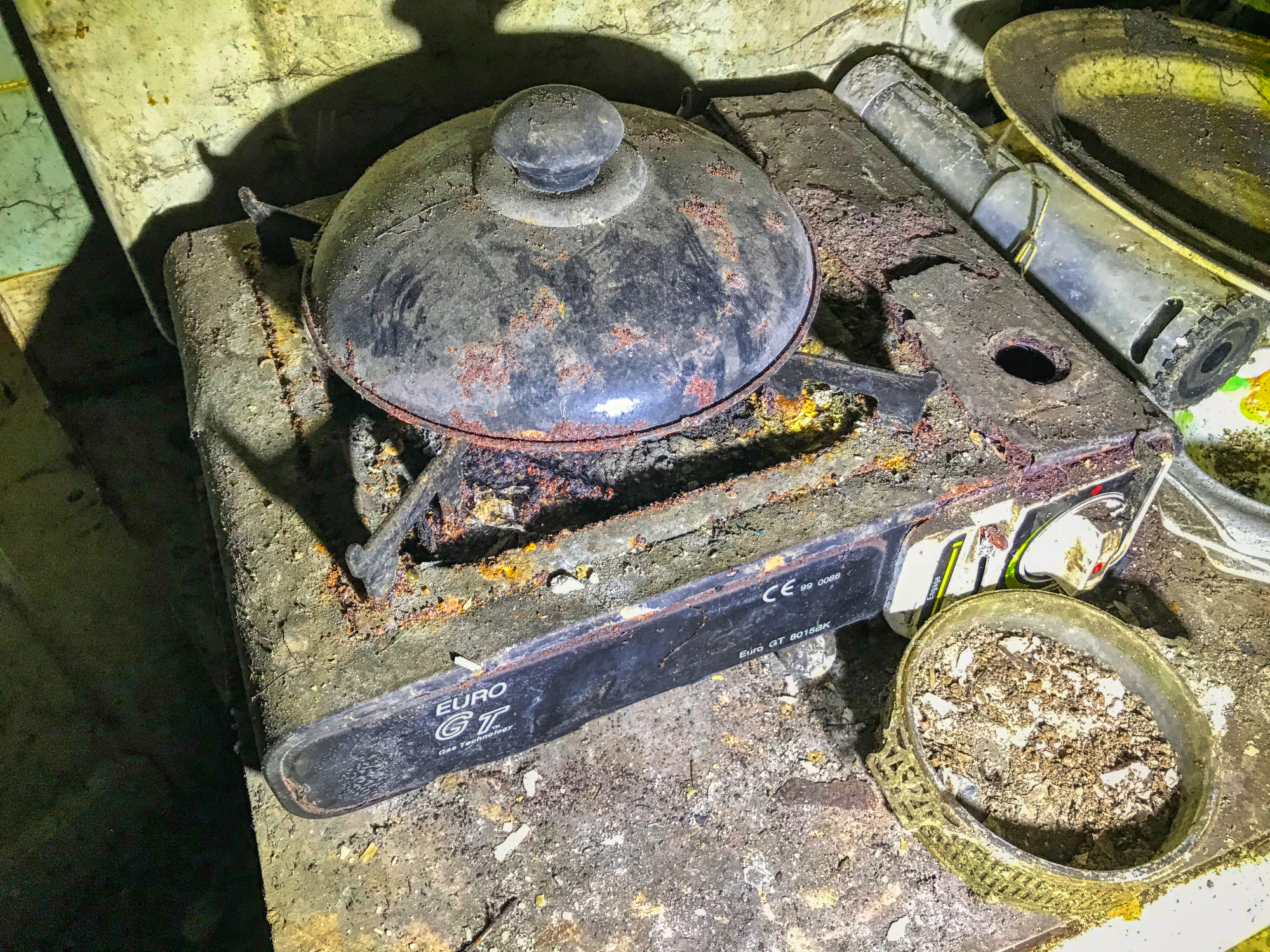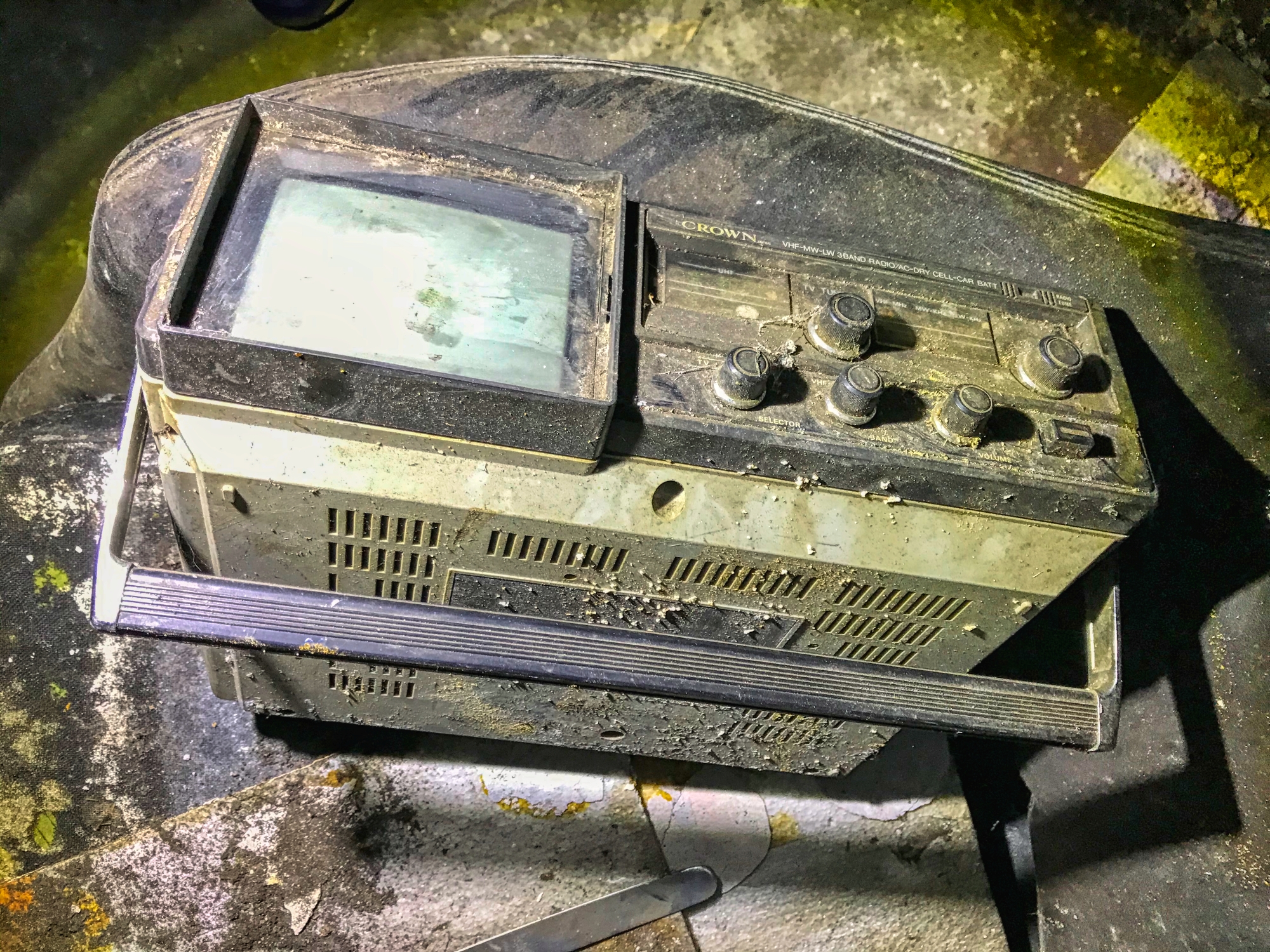 Is that a car radio with a mini TV screen or something else?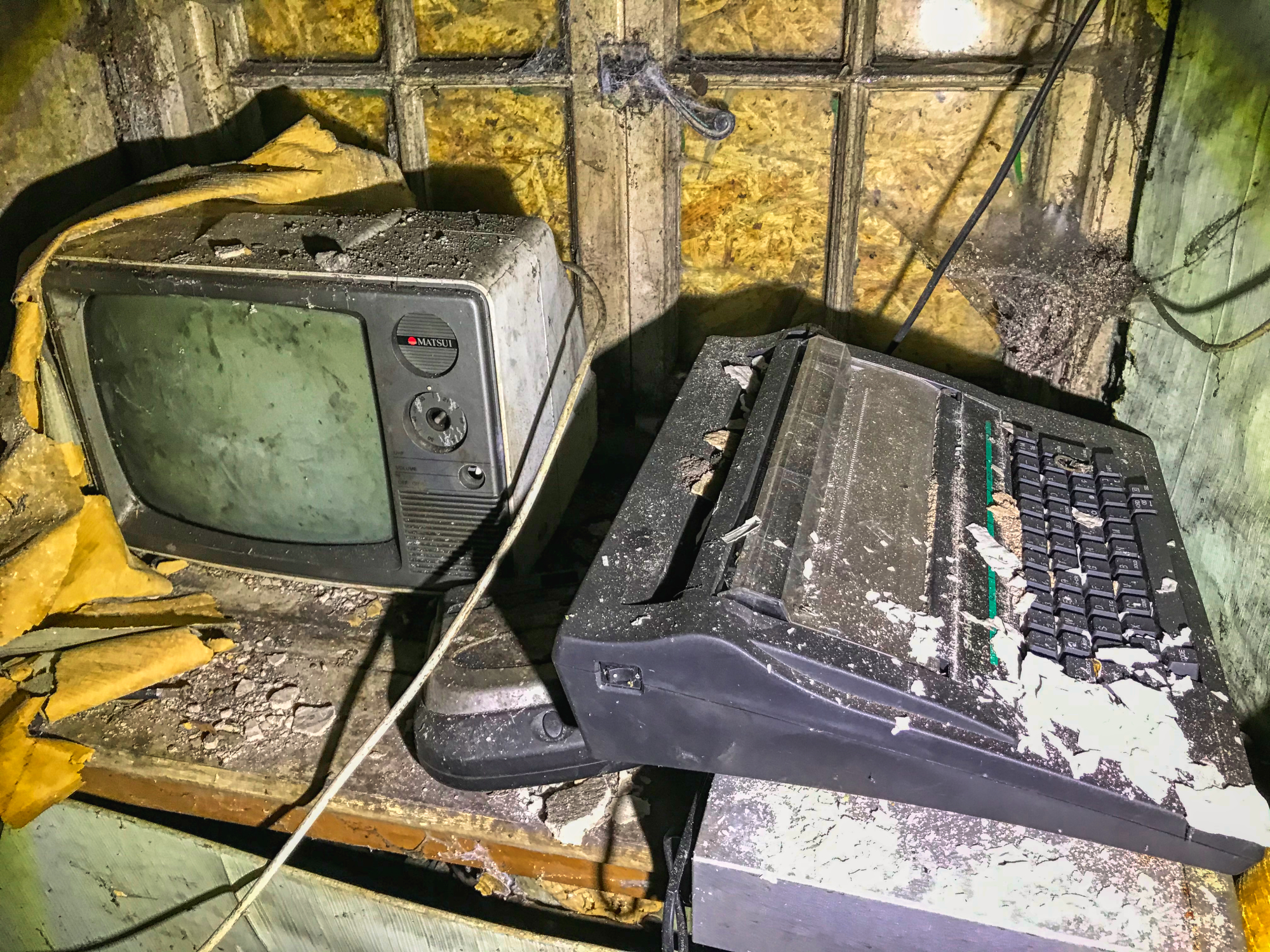 One TV was not enough. No large screens, all portables.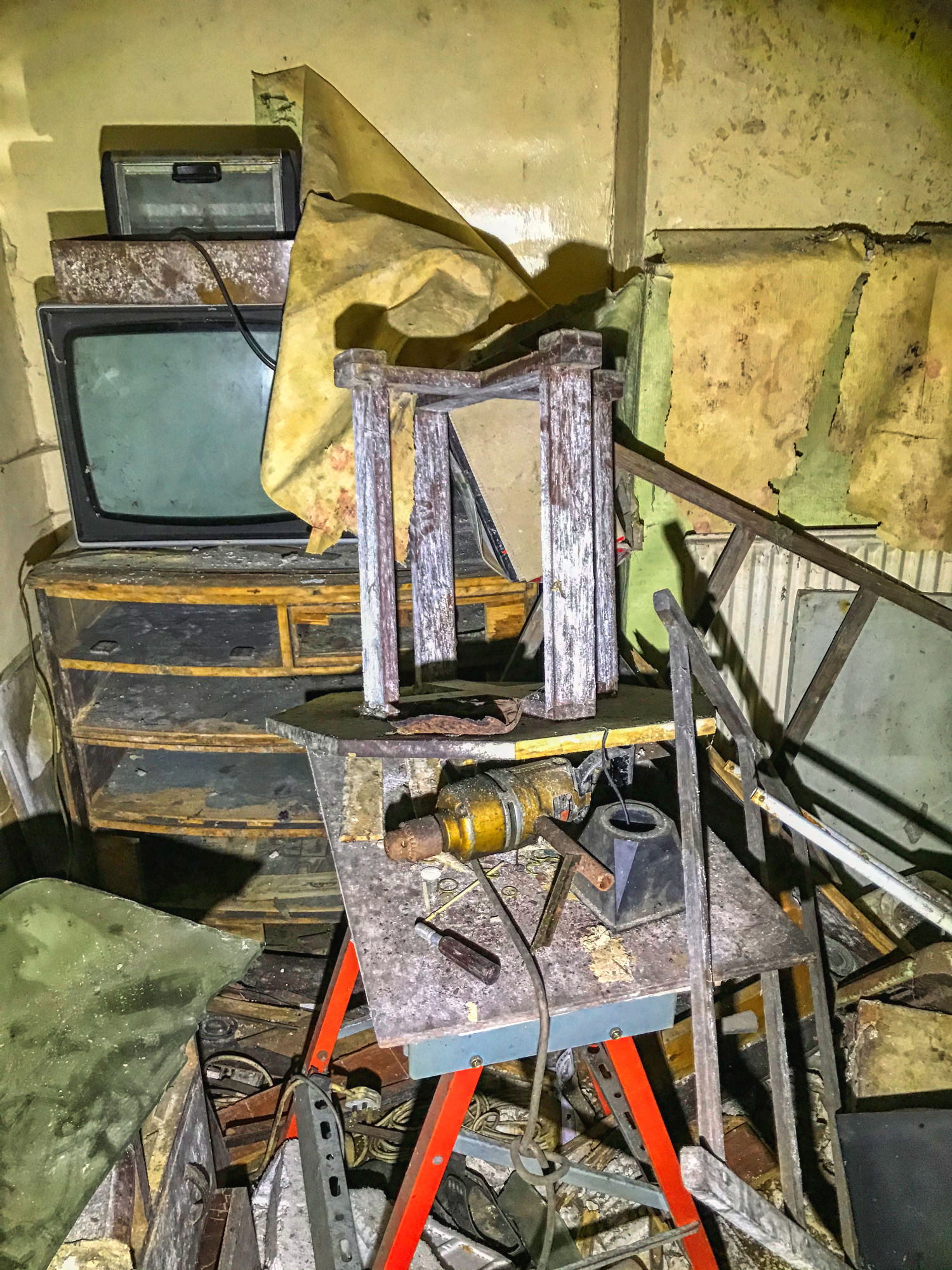 Did I speak, erm... type too soon? That looks like a larger set. Why would he need THREE TV's?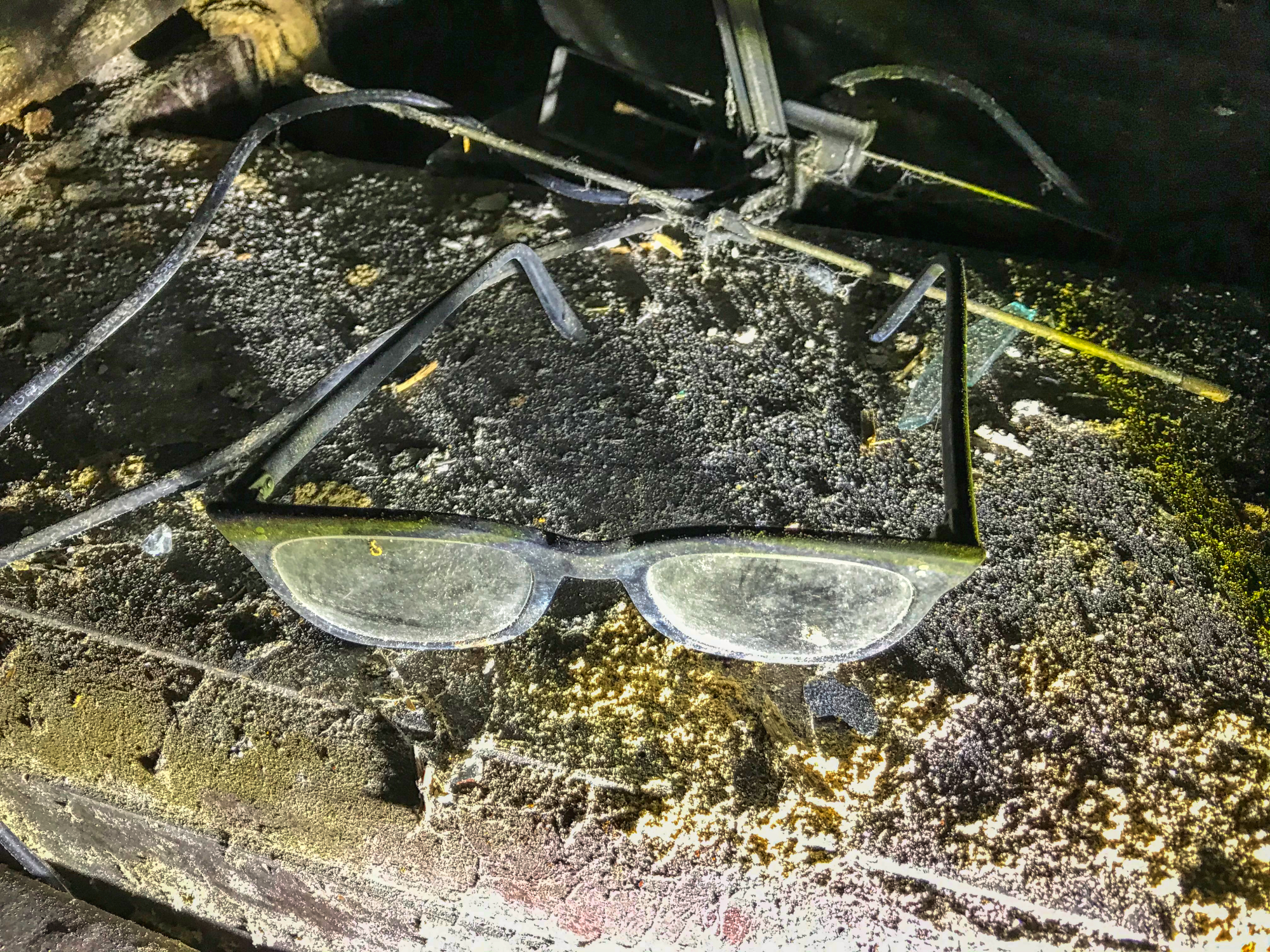 Glasses means he could be getting on in years. I could not figure out how old 'David' was.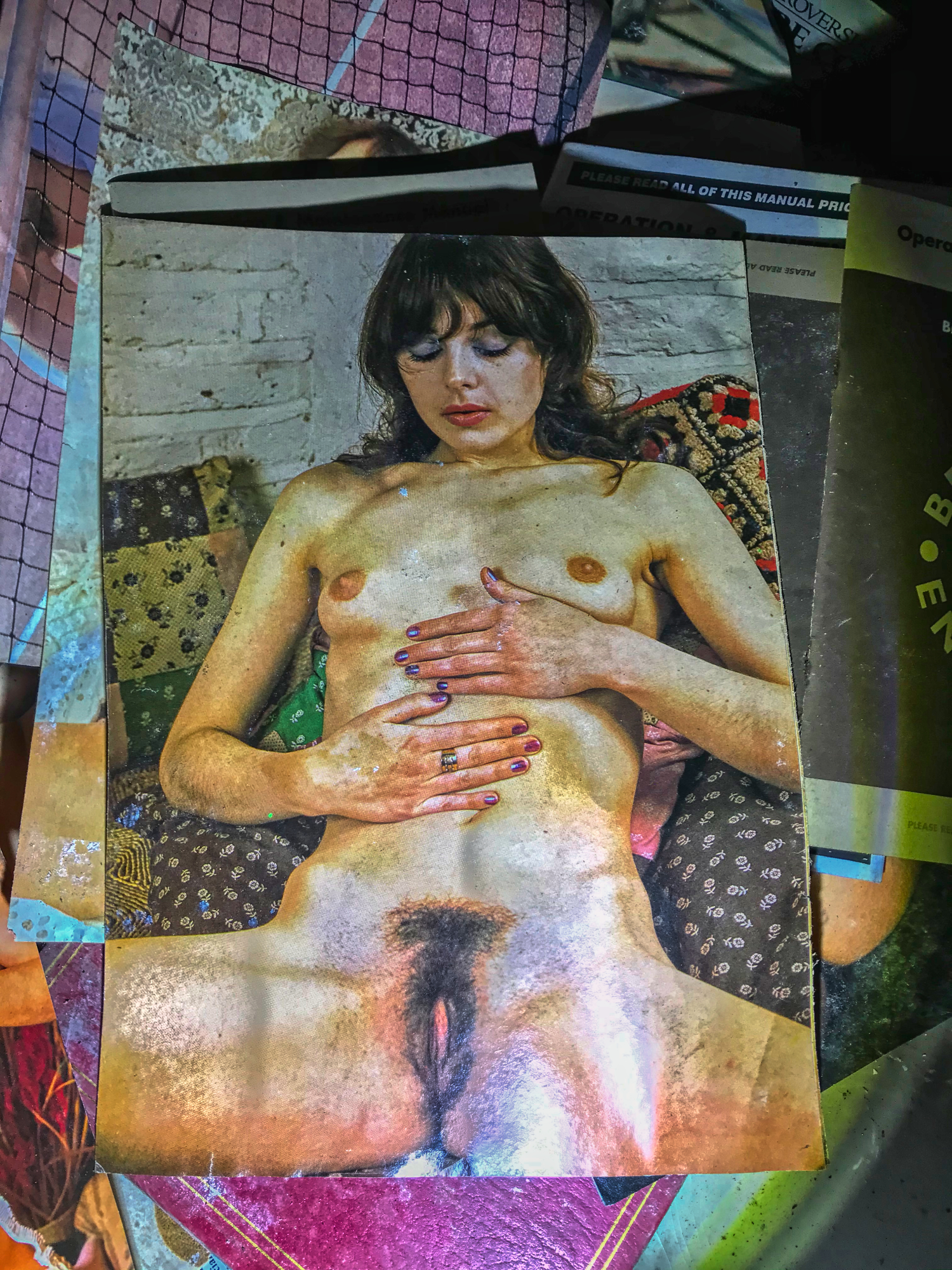 Though some of his prized 'collection' does appear to be on the vintage side.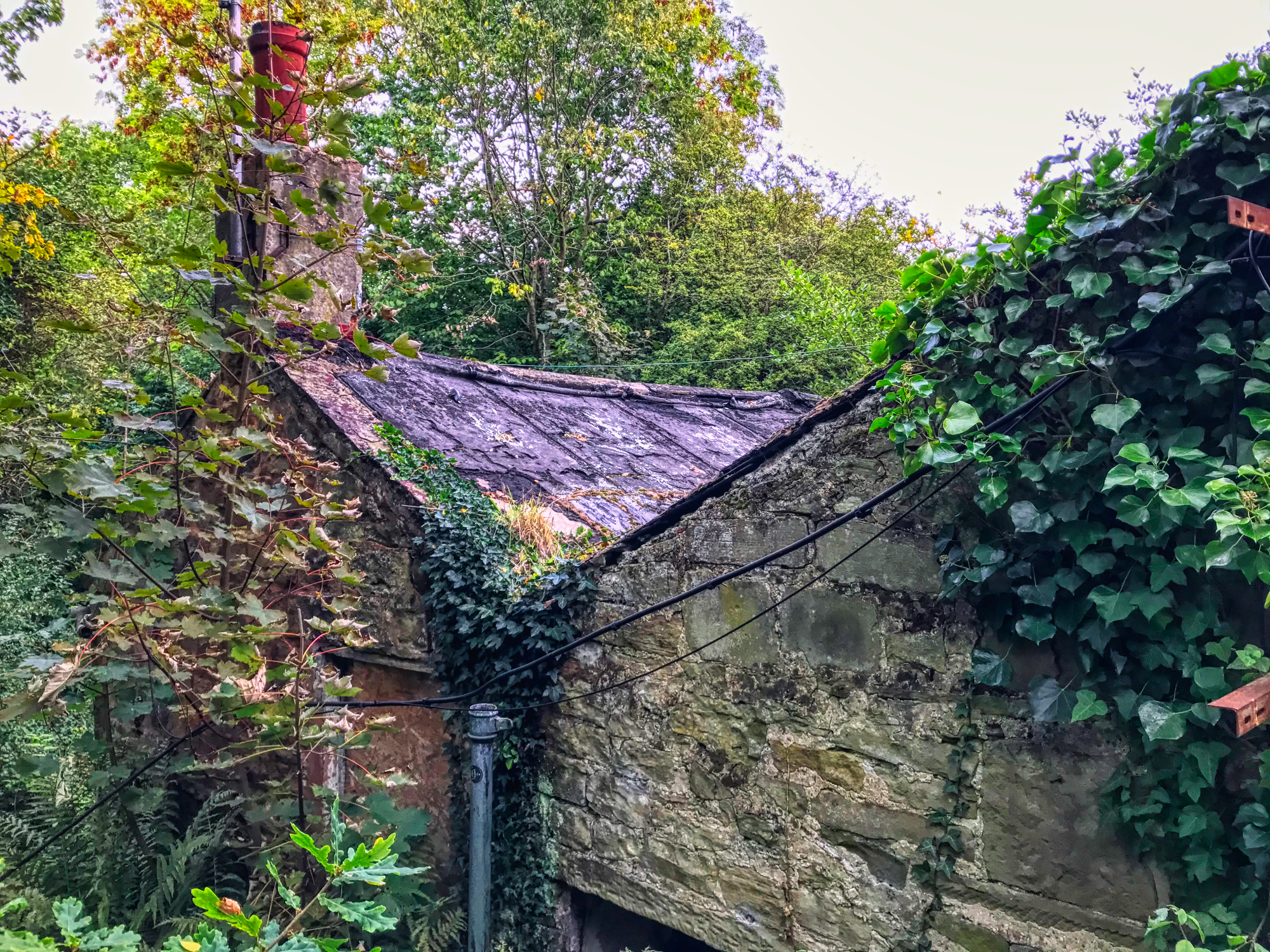 On leaving I noticed an outhouse with more clobber inside.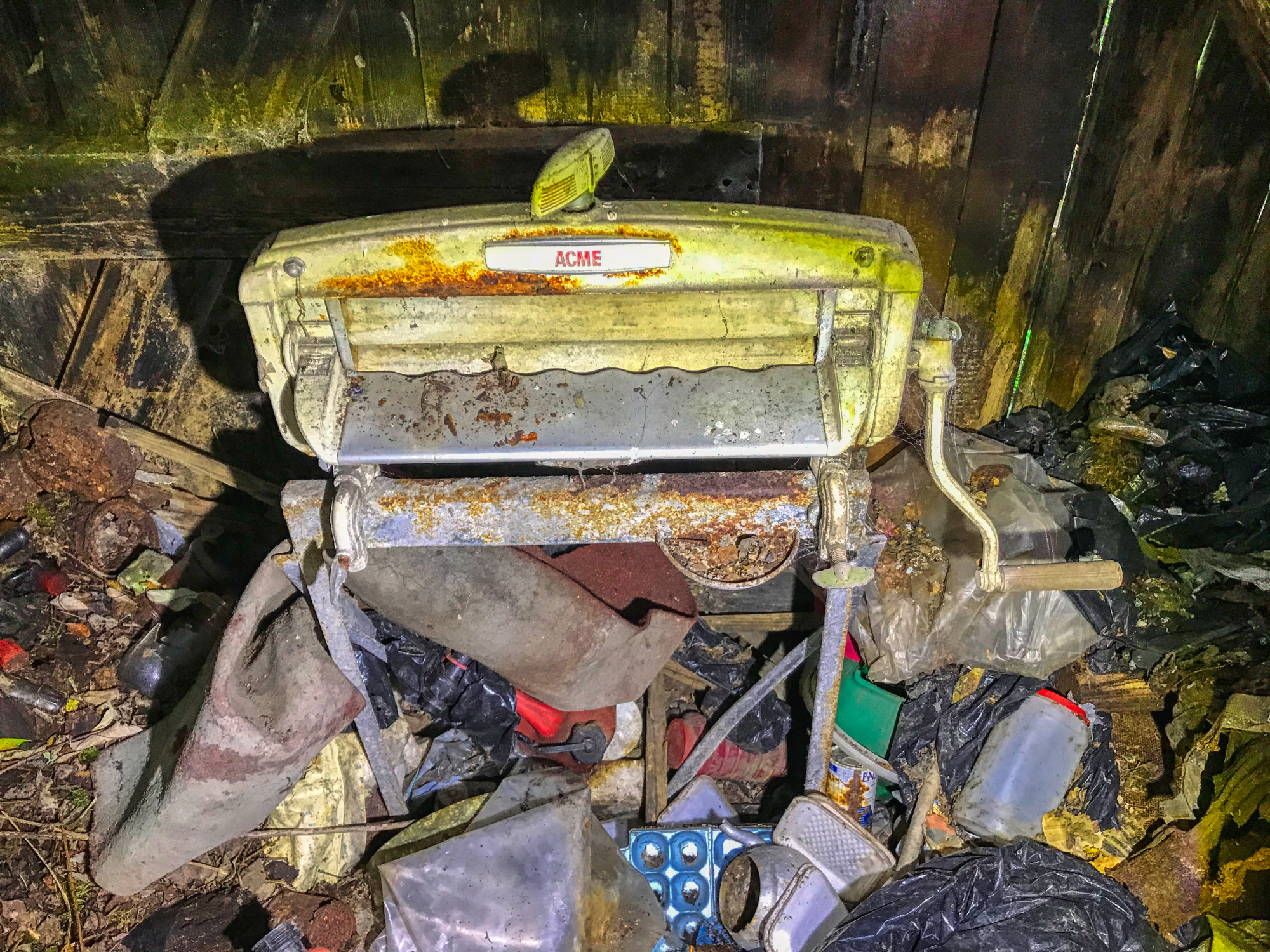 What is that, some kind of wrangling machine? Can anyone tell me? Love the brand.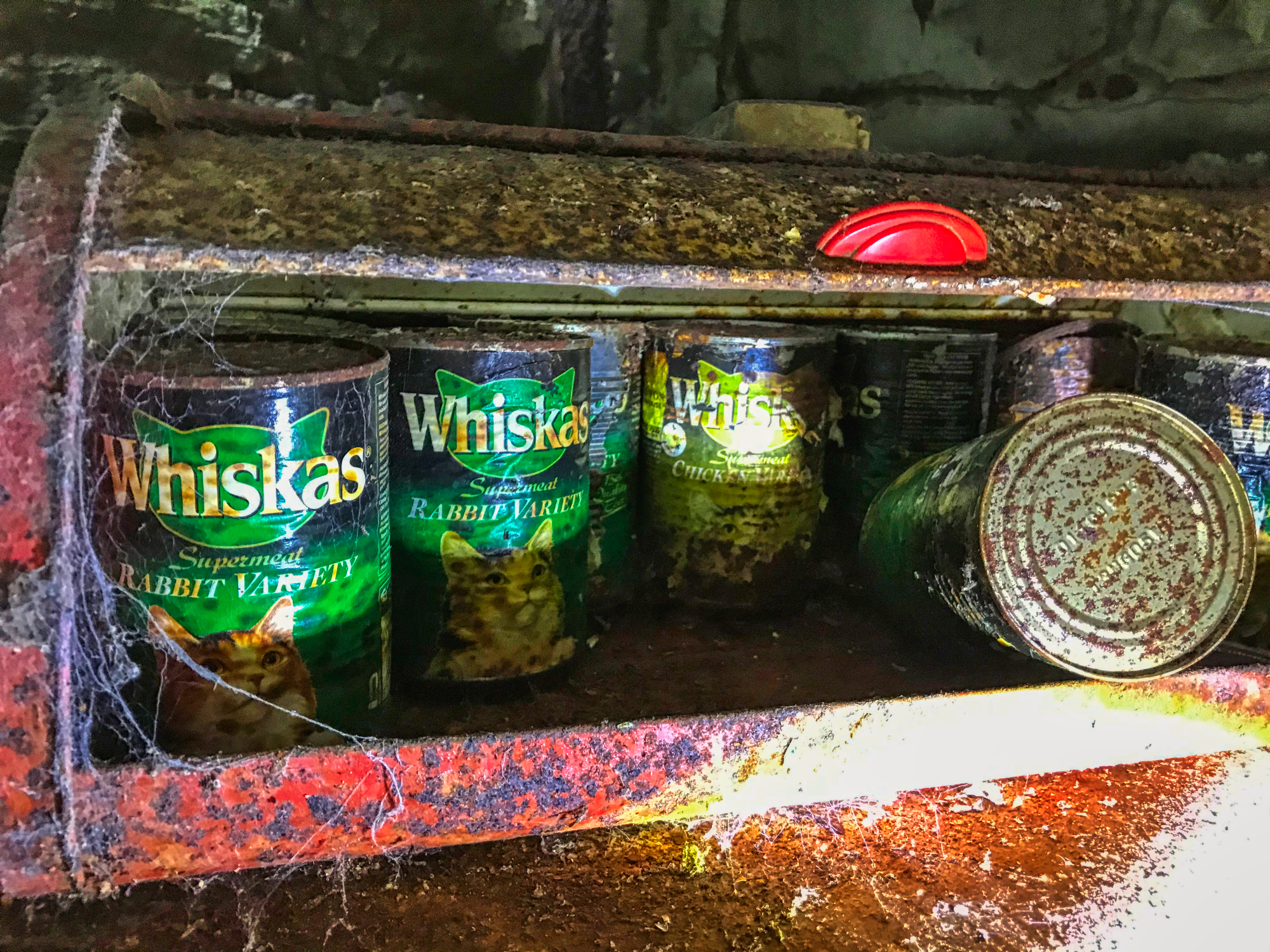 He had at least one cat or fed the local strays. Any company is better than none.
Another mowing machine? You can't have too many when you live in the midst of a jungle.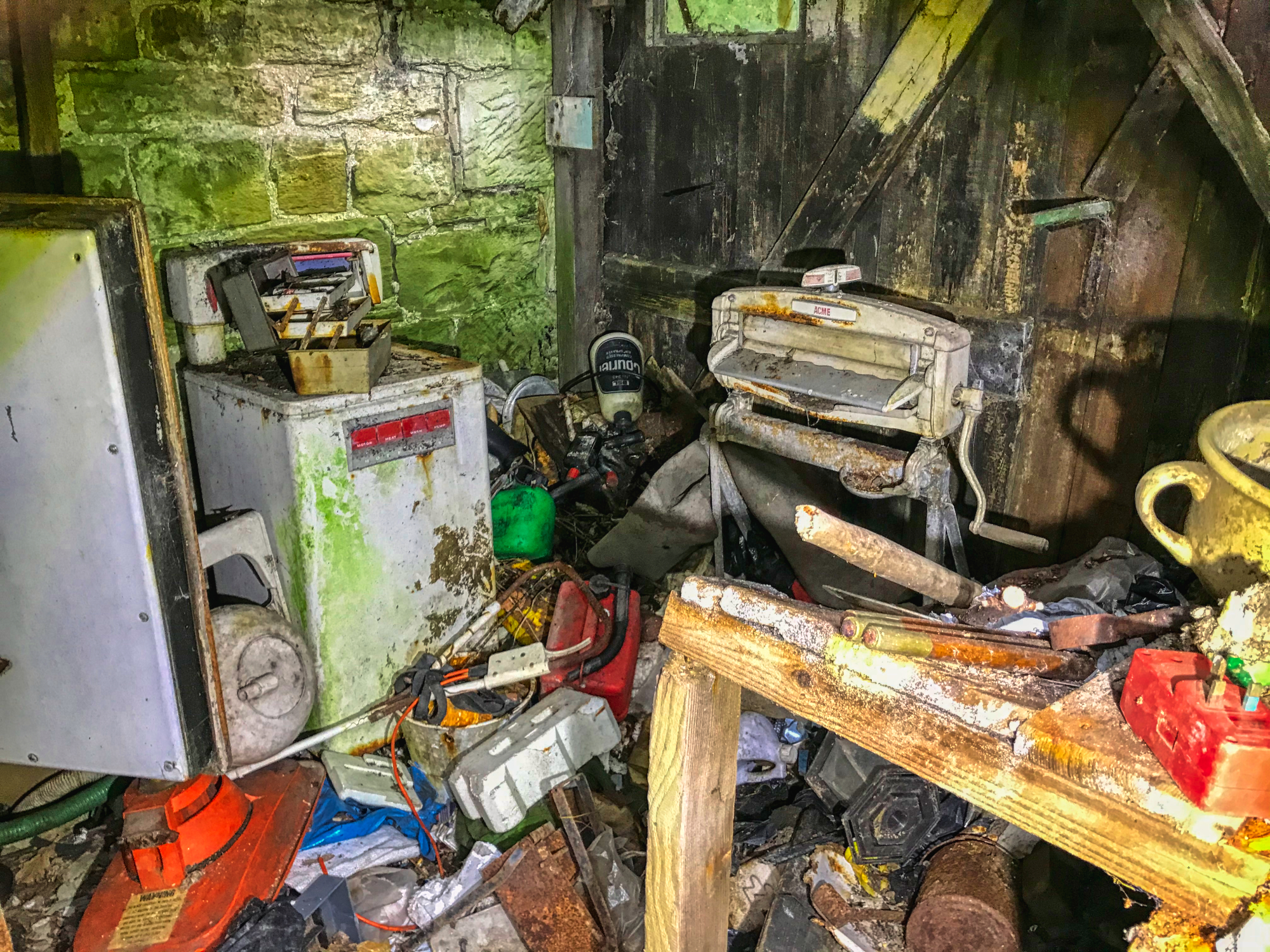 I only wish I could find out what happened to 'David'. His surname was not unique enough for me to trace him.
What I did find out is that he's a Gun freak who may ride a motorcycle, loves fantasy books and music, wanks to porn (especially when doing the dishes), possibly subscribes to a porn channel (as seen by the bank statement), is handy at DIY and likes cats.
It's great what you can find just by doing a little digging.

Do you like posting your Urbex content and photography for FREE on Facebook and YouTube? I like to get some form of reward for my work and every time I create I do just that. Take a look at The Urbex Community on HIVE.
If you want to keep creating for FREE then ignore what you are reading. If you want to be like me and gain something other than BUGGER ALL for your work then click here and learn about posting on the HIVE blockchain.

Earn FREE EOS from Coinbase by taking partaking in a simple quiz here
Earn currency while you play brewing virtual beer with CryptoBrewMaster
Earn currency while you play and become a global Rock Star with Rising Star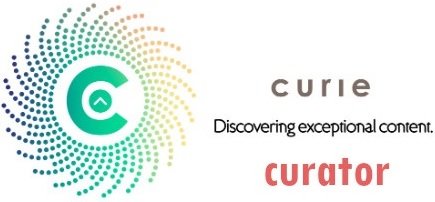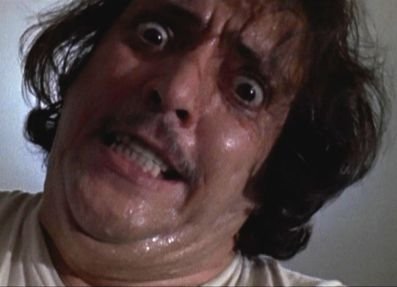 If you found this article so invigorating that you are now a positively googly-eyed, drooling lunatic with dripping saliva or even if you liked it just a bit, then please upvote, comment, rehive, engage me or all of these things.
---
---