GETTING TO KNOW ME AND WHY YOU SHOULD LOOK FORWARD TO MY POSTS

This is another wonderful theme topic by the Hive Naija Community with the purpose of getting authors acquainted with each other. So, I look at this post as a brief introductory post to let you all get to know me.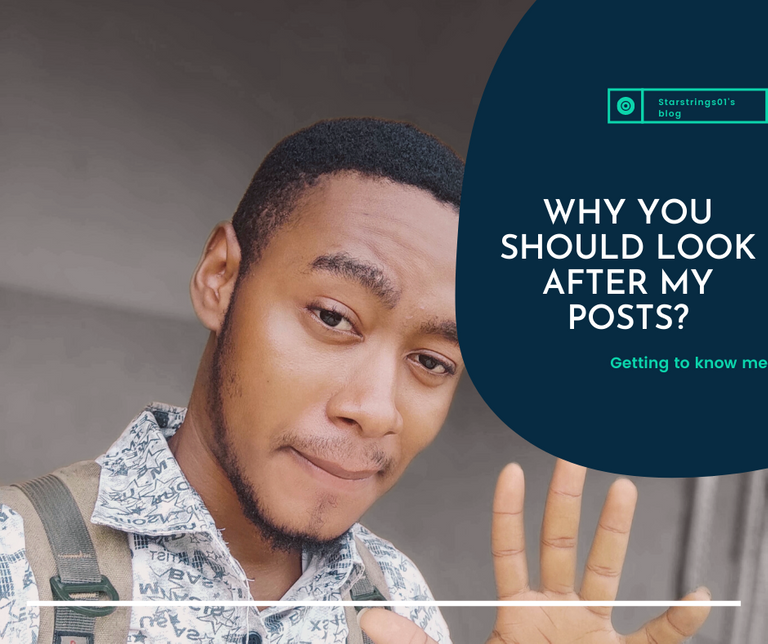 So to begin, The guy behind this account is the cute guy you see in the picture above. I am Emmanuel by name and most people refer me as Gifted, which comes from my stage name GiftedHands.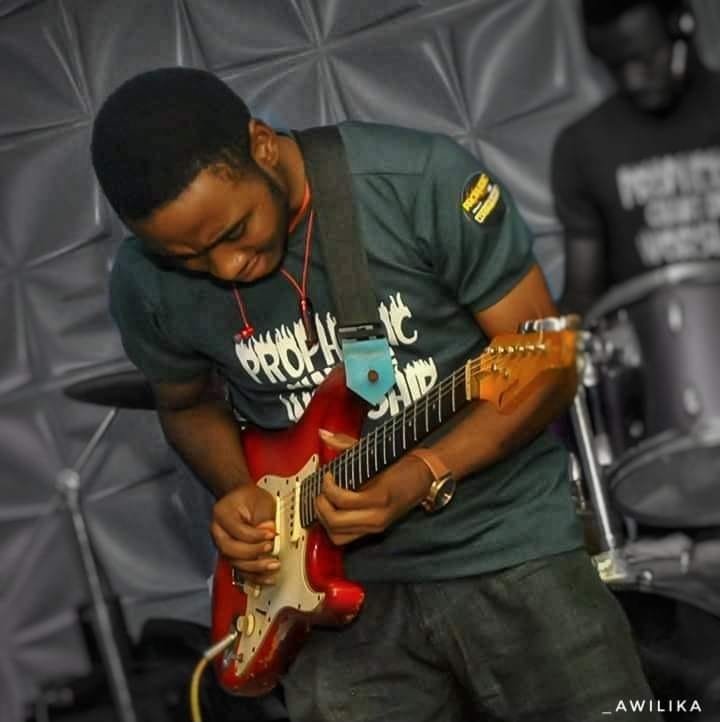 I am a musician, more of an instrumentalist. The instrument I play is the guitar and have been playing it for about 11 years now. I come from a family of musicians as my father is a musician as well as my brother and cousins. The picture above is me playing my guitar ministering in a church. The picture was taken last year before the corona lockdown.
I am a student of Federal University of Agriculture Abeokuta, studying Mechatronics Engineering. Presently, I am in my 300 level and still have about 2 years of study before graduating. The picture above was taken after a practical class with @hepziba.

WHY SHOULD YOU LOOK FORWARD TO MY POSTS

To be sincere, this is a tough one to say but I can try state some reason why you should look forward to my post. So let's begin!!!
- Motivational Contents: One of the kinds of posts I love making are motivation contents, sharing my thoughts on topics I feel that would be helpful to my readers.
- Personal Experiences: I share personal experiences of things that happens to me. I talk about my world and share it with my readers. It is very easy to know me completely from reading my blog because I am all open when I write. I pour out my heart and thoughts.
- Movie Reviews: I also blog about review of movies and the lessons that can be learnt from watching them. I haven't been doing that often because of the lack of time to watch movies nowadays.
- Guitar Covers: I play guitar covers of songs and do share some of my jam which I improvise over on. You can check out the last music cover I made on the song The Greatest Love of all by Whitney Hoston. Hope you enjoy listening.
- Contests and Challenges: I run contests and challenges but for the mean while, I have been on break because of busy activities in school but soonest, I would be opening up a contest soon which I would offer Hive Power delegations and HBI Units as Prizes. You should check out Hive Cross Culture Community, I run a monthly contest through the community account @crossculture. A special shoutout to @selfhelp4trolls, who owns the community.
- Giving Support to Newbies: Supporting newbies on Hive is something I love doing, and I try my best to make my self available doing so. With the help and collaboration with @aliento team, lead by @eddiespino, we have been able to give support and still giving out support to newbies in the Hive Community. If you are a Newbie on Hive and in need of support, check out this post here to apply for a 3 months support and guidance from us. Also remember to follow @newbies-hive for more update.

That's all for now as I can remember of, I believe that at least one of the reasons listed above would be good enough to get your attention to my posts. I would be glad if they do and if your support comes along with it also. Thank you!

---

---

@aliento initiative by @eddiespino and @grisvisa.

Click the banner to get redirect to Blogging Challenge Community.

Click the banner to get redirect to SMILE server, or: https://discord.gg/wyhVUvt.

SMILE and Blogging Challenge illustrations made by @tripode.
---
---