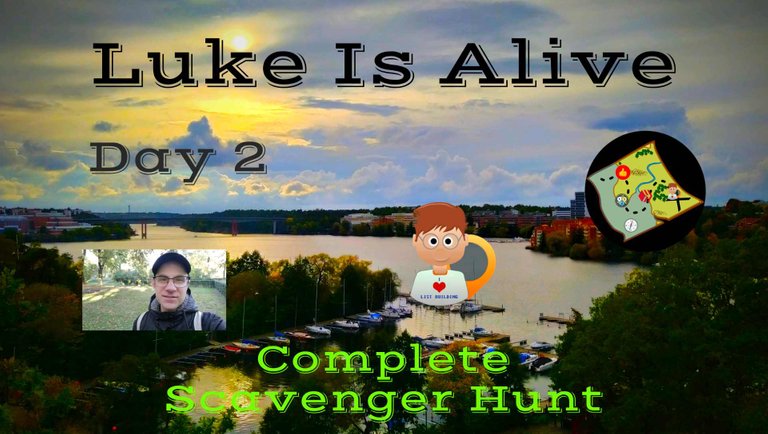 Graphic made in Desygner, photos by Erik Gustafsson
Hi there, this is Erik Gustafsson and I go by the handle @flaxz, and I welcome you to my Day 2 of participation in the #LukeIsAlive contest.
Note: This Scavenger Hunt and the video recording is from Sunday October 11, 2020, but I did not have the time to publish it until now.
Luke Is Alive!
The Luke Is Alive contest is run by @maddogmike on the @lukeisalive account, and it's a nice way to get traffic for your Lead Capture Pages to build your list, by surfing for Luke The Listbuilder in the Scavenger Hunt in ClickTrackProfit.
By posting it on the Hive blockchain and the CTPtalk tribe you also earn Hive and CTP tokens for your surfing, and by participating in the #LukeIsAlive contest you get a chance to win even more CTP tokens through the daily and weekly drawings, plus ClickTrackProfit also have a weekly raffle on their site too.
I Made A Complete Scavenger Hunt
So today, or rather on Sunday but I did not have time to publish this video until now, I made my first ever complete Scavenger Hunt, whoo hoo.
I found Luke 5 times and here is the places where I found him.
SeaLifeHits - I found Luke at 80 pages
CupOfTraffic - I found Luke at 47 pages
SeaLifeHits - I found Luke at another 80 pages, or 160 pages total
CruisinXchange - I found Luke at 80 pages
BootScootinTraffic - I found Luke at 43 pages
And here is Luke after a completed Scavenger Hunt.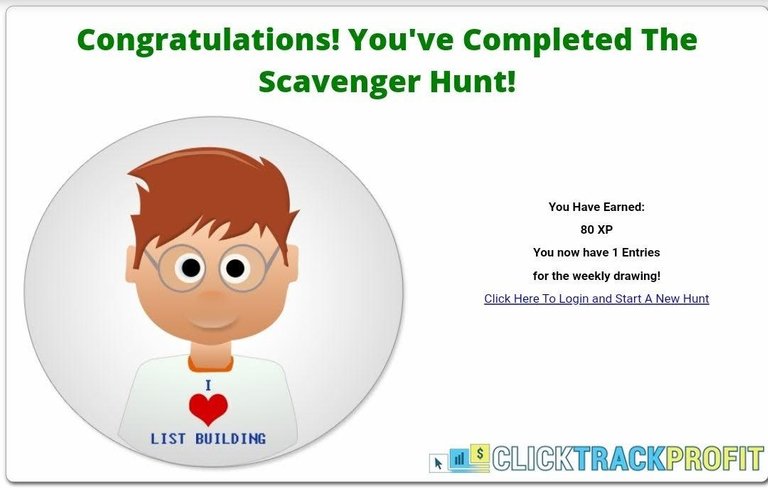 Screenshot
I also surfed a few more pages in each TE to get the closest badges, and I have included a lot of screenshots from my Hunt in the video above.
What Did I See?
So there was mostly standard affiliate pages in all TE's, but also some good Lead Capture Pages, with picture and name of the ones building their lists.
And I found some LCP's that did not show unless opening them in a new tab, so I used the chat to help those surfers out, hopefully they will see the messages since I did not get an answer before moving on.
Thank You!
Thank you very much for reading this post and watching the video, leave your thoughts in the comments below, and ...
Stay Awesome!
Sincerely,
Erik Gustafsson
This is my own personal opinion, do your own research before investing, and seek legal counsel if uncertain.
---
Credits For Music
Music: A Strange Feeling - Musician: Michael Ramir C. - URL: https://mixkit.co/
---
---
Posted using Dapplr