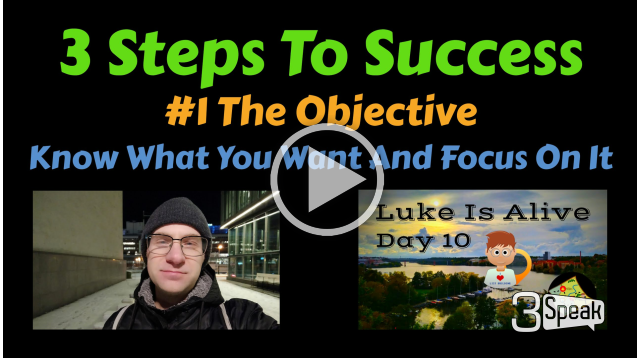 ---
Here I talk about the 3 steps to success, and go through the first step, which is the objective, plus I include a screenrecording of my Hunt for Luke The Listbuilder.
---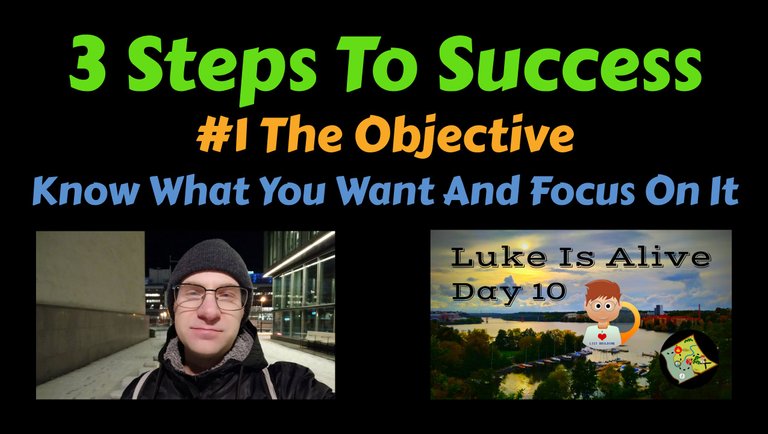 Graphic made in Desygner
Hi there and welcome to my vlog, my name is Erik Gustafsson and I go by the handle @flaxz on Hive, CTPtalk and 3speak.
3 Steps To Success - #1 The Objective - Know What You Want And Focus On It
In this video I talk about the book 3 Steps To Success by James M Carroll, and the steps are.
Objective
Plan
Action
And here I talk about The Objective, this is your goal, what you want to accomplish, your burning desire.
To reach success this is what you need to start with, what do you want, what is your goal, what are you longing for.
When you know that you need to write it down, and keep that note close, repeat it several times per day to keep it in your mind, and see yourself as you want to be when you accomplish it.
This will get you focused on your goal, and you will start to plan for how to reach it and put things into action to make it a reality, you will long for it with a burning desire that will not accept defeat at any point and carry you to your objective.
In the next video I will talk about The Plan.
Enjoy Watching The Video!
Luke Is Alive Day 10
Luke is a very alive figure, he travels around in Listopia, and you need to find him so he can help you to build your email list, it's a Scavenger Hunt from ClickTrackProfit, see the Luke Is Alive Community about how the daily contest works.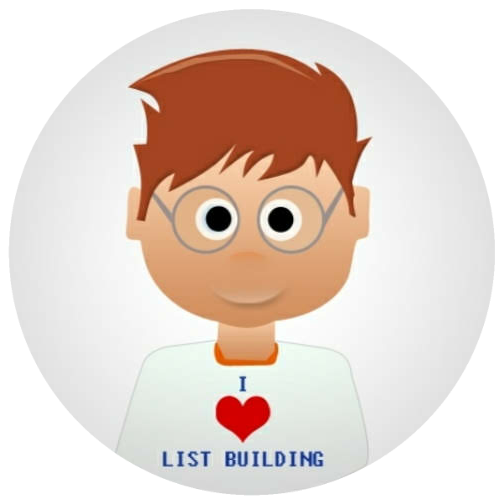 Screenshot from CTP
This is Luke in person.
I Found Luke
So today I found Luke 1 time in CupOfTraffic, and this is a Traffic Exchange run by @russellstockley who makes an outstanding job running it, and below are screenshots from the start of my hunt and then finding him after 47 pages.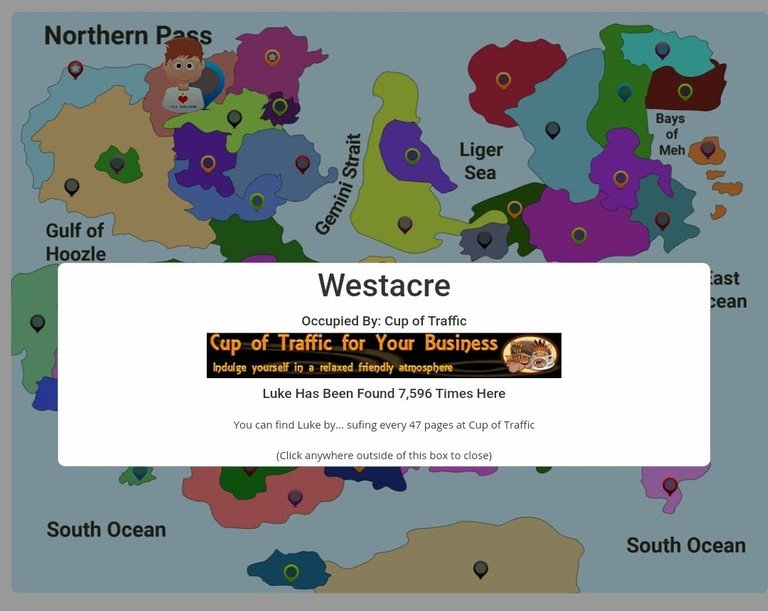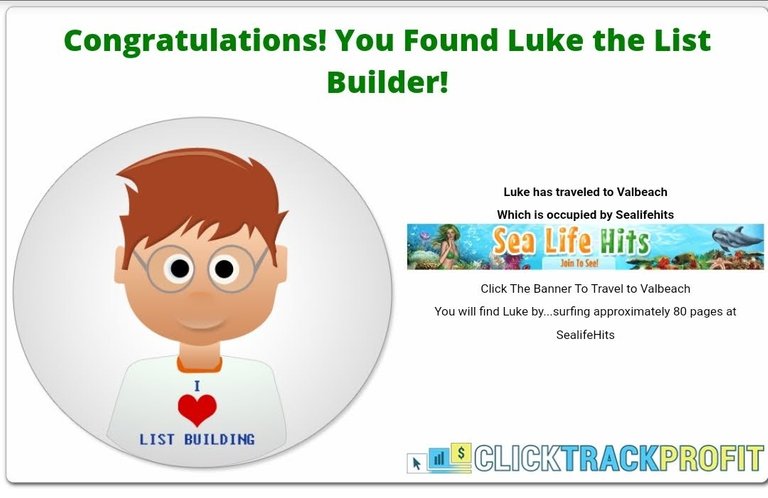 Surfing here I saw mostly generic affiliate pages, but also quite a bit of nice Lead Capture Pages with personal branding, and that you can see in the screenrecording that is part of the video above.
In this TE I promote my LCP's for Mobile Cash Formula, I have both of them on a rotator to see which LCP performs the best, and below you can see my stats for them, tracked by LeadsLeap.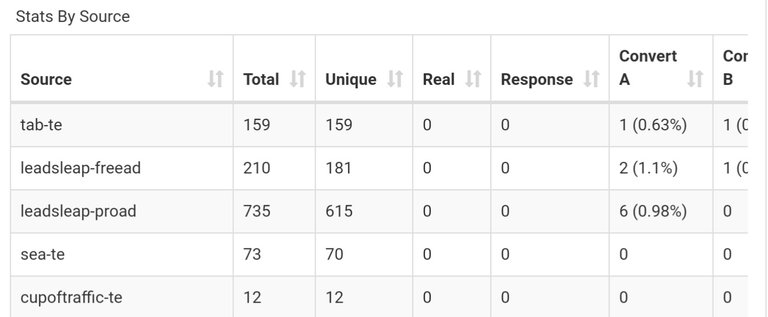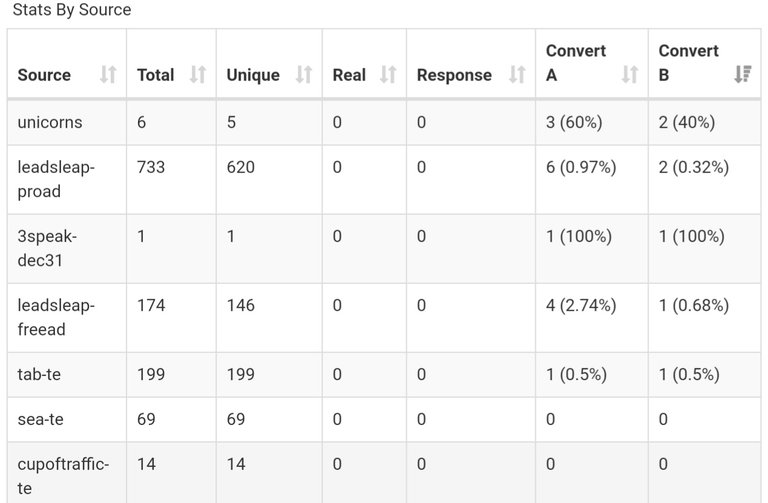 It also seems like LCP 2 is performing much better than the other, LCP 2 is the one with a phone and a Bitcoin symbol, and shown in the screenshot below, while LCP 1 is the one with a dollar sign, I have an answer here about the performance, this is great and needs to be adjusted, LCP 2 for the win.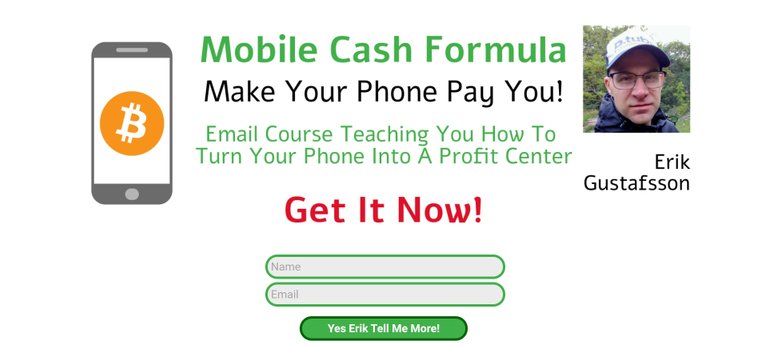 So that was all for my Luke hunt today.
Thank You!
Thank you very much for reading this post and watching the video, I hope you liked it, leave your thoughts in the coments below, and ...
Stay Awesome!
Sincerely,
Erik Gustafsson
This is my own personal opinion, do your own research before investing, and seek legal counsel if uncertain.
---
Credits For Music
1
Royalty Free Music from Bensound, track Hey!
2
Music: A Strange Feeling - Musician: Michael Ramir C. - URL: https://mixkit.co/
---
---
---
▶️ 3Speak