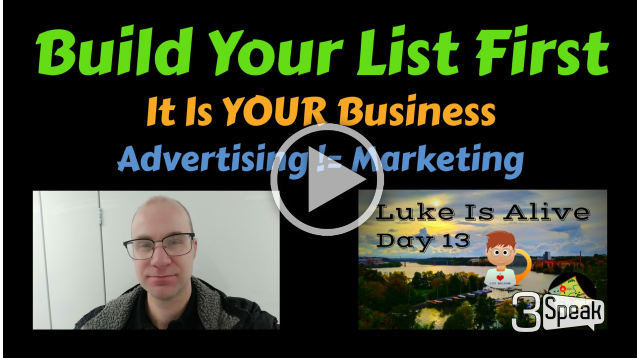 ---
Here I talk about the importance that you build your email list first, your list is YOUR business, and through your list you are then able to market products and services that pay affiliate commissions, plus I include a screenrecording where I find Luke 1 time in CupOfTraffic.
---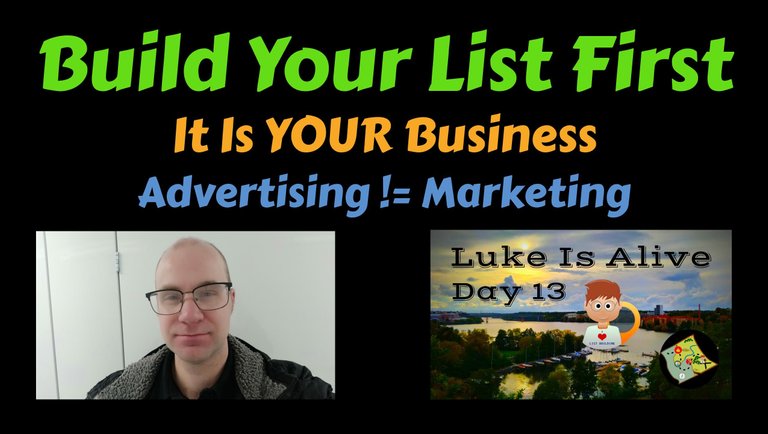 Graphic made in Desygner
Hi there and welcome to my vlog, my name is Erik Gustafsson and I go by the handle @flaxz on Hive, CTPtalk and 3speak.
Build Your List First - It Is YOUR Business - Advertising != Marketing
In this video I talk about listbuilding, and why it is very important that you build your email list first.
Your list is YOUR business, you keep it regardless if any other affiliate program is going out of business, and you can use it to market what YOU want.
So use your advertising, which is any web traffic that you generate from Traffic Exchanges, Mailers, social media, ad banners, text ads, and even part of your blogs and vlogs, and send those visitors to your Lead Capture Page for your list.
Once you get subscribers to your list then send them a follow up email series, check out Mobile Cash Formula if you want a 42 day email course that you can duplicate, and here you will recommend affiliate products and services that benefits your subscribers, this is marketing.
As your subscribers complete the follow up series then send them broadcasts that promotes your blogs and vlogs on Hive and CTPtalk, and here comes the other part of them.
Marketing!
So as I said before part of your blog and video posts is advertising, you promote your list, like I do in the banners at the bottom of this post, but you also use them to market affiliate products and services, many will already be subscribed to your list and you want to give them value too.
Do also remember to not overdo it in any way, one of the lessons in ClickTrackProfit recommends 75% pull and 25% push, so don't push too much, but pull people towards you by sharing knowledge and tips that they want and appreciate.
So build your list, and maybe find Luke to get visitors to your LCP.
Enjoy Watching The Video!
Luke Is Alive Day 13
Luke is a very alive figure, he travels around in Listopia, and you need to find him so he can help you to build your email list, it's a Scavenger Hunt from ClickTrackProfit, see the Luke Is Alive Community about how the daily contest works.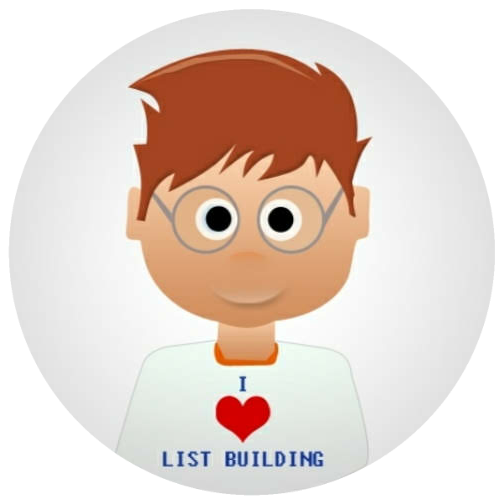 Screenshot from CTP
This is Luke in person.
I Found Luke
So today I found Luke 1 time in CupOfTraffic after surfing 47 pages, and you can see a screenrecording of that in the video above.
CupOfTraffic is a Traffic Exchange that is owned and run by @russellstockley, and I actually saw quite a few personal Lead Capture Pages today, which is very good, and below you see 2 screenshots from the start of my hunt and then from finding Luke 1 time.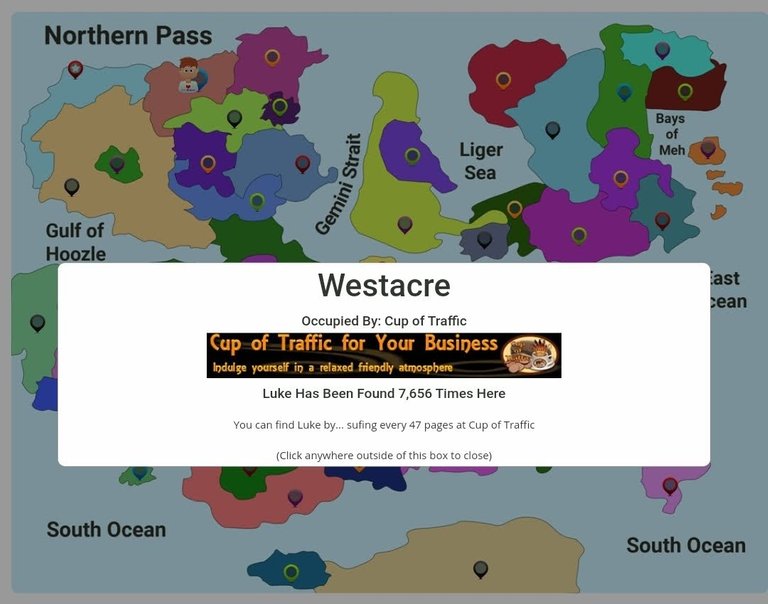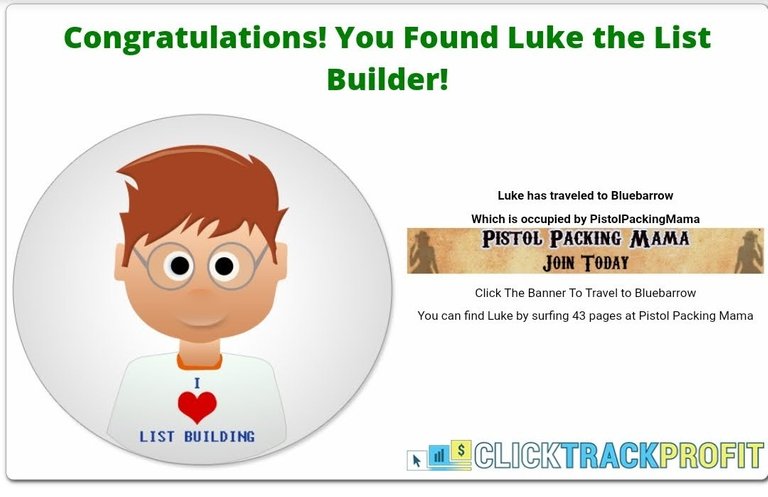 So that was my hunt for Luke for today, and in this TE I promote my LCP's for Mobile Cash Formula, and I will share some updated stats about that once I have some more traffic after replacing one LCP for an updated one a few days ago.
Thank You!
Thank you very much for reading this post and watching the video, I hope you liked it, leave your thoughts in the coments below, and ...
Stay Awesome!
Sincerely,
Erik Gustafsson
This is my own personal opinion, do your own research before investing, and seek legal counsel if uncertain.
---
Credits For Music
1
Royalty Free Music from Bensound, track Hey!
2
Music: A Strange Feeling - Musician: Michael Ramir C. - URL: https://mixkit.co/
---
---
---
▶️ 3Speak