Hello all friends and Luke Hunters
This is my first post on Luke is Live. I have joined the Click Track Profit long back but not go for hunting the Luke. Click Track Profit (CTP) is a training platform for affiliate marketing.
Scavenger Hunt is place where you can hunt for Luke by surfing on different sites. You will get the clue from the Map (under Scavenger Hunt tab) where the Luke is locate.
---
Last day I decided to give a try, but I was confuse how to proceed so I contacted the @flaxz for helping me to setup the prerequisites. Thanks @flaxz for helping me.
I start the hunting on https://sealifehits.com as the Luke was located their, but unfortunately got banned because I opened the surf page on more then one tab (by mistake). So it was first learning - Don't open the multi tab (for one site) when you are surfing. I have send a support ticket hopefully will get the resolution.
---
Today when I start the hunt the Luke was located at http://cupoftraffic.com/
I am able to find the Luke after surfing for 63 Pages.
Here is the proof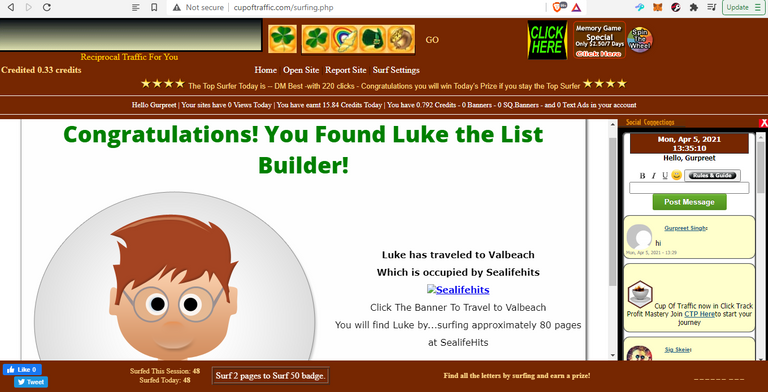 ---
Immediate after that the Luke was shifted to sealifehits so ended my Journey here for today.
---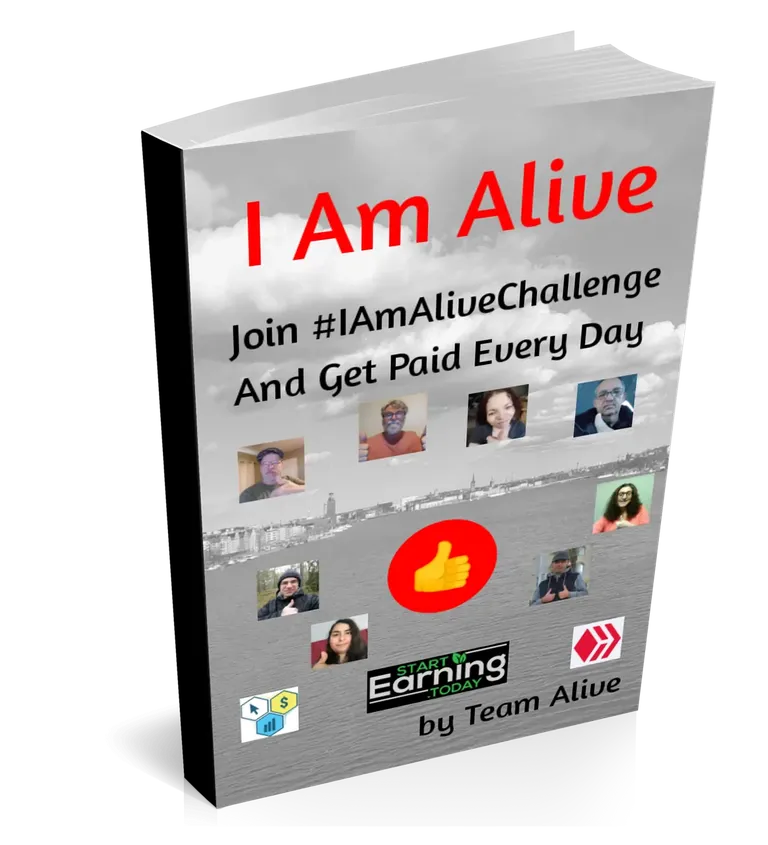 Ebook Link
If you want to know more and interested the join by clicking here Click Track Profit
Here is a excellent post on Luke Is Alive by @elianaicgomes
---
Thanks for stopping by..