Hunting Luke - Day 15 | 20.7.2021 Found him one time
Eid Mubarak, guys! It is a holiday and Eid day for me. So, I am at home, hence, my kid is always with me. I couldn't open my laptop. In the morning, I helped my wife a bit in her cooking and distributing some sweet items to the neighbours. After lunch, I took a nap.
In a nutshell, unlike other office days, despite staying home, I couldn't spare time to hunt for Luke. In the afternoon, I hunted him for one time only.
Initially, he was in Bluebarrow which was occupied by Booth Scootin Traffic.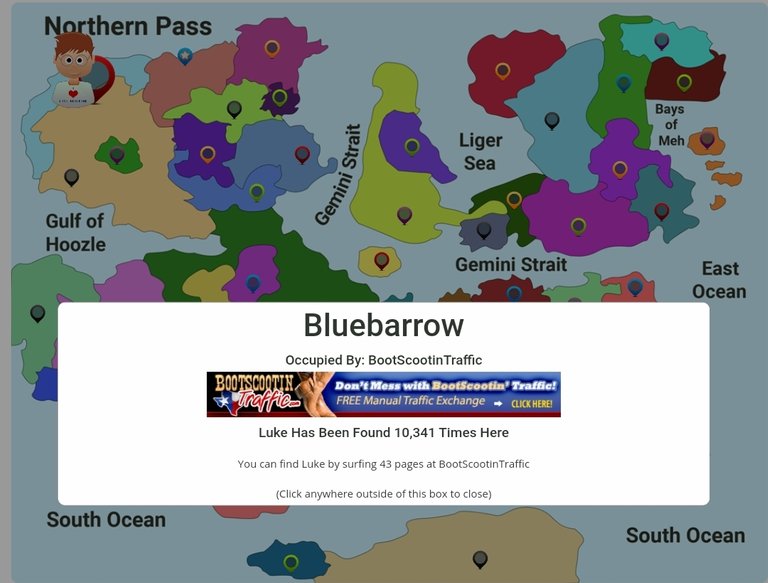 After surfing 44 pages I found him.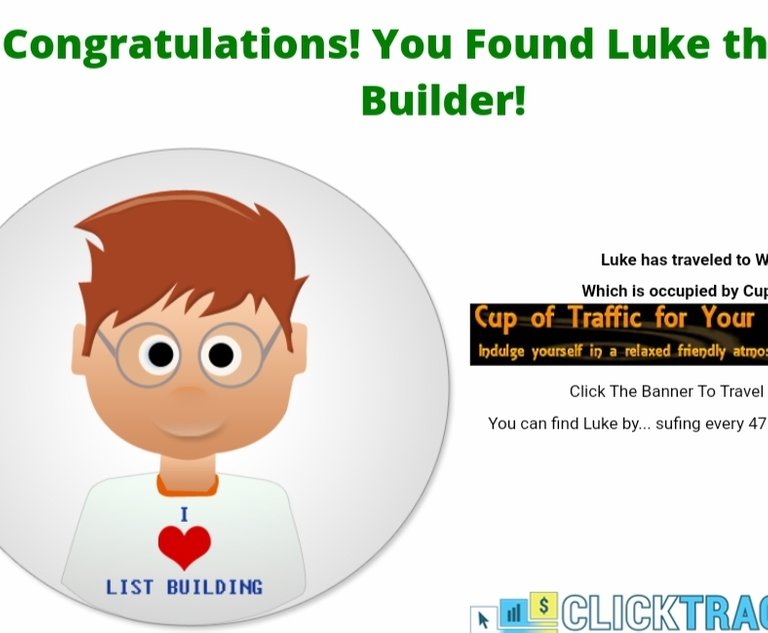 ---
Steps to start hunting (For the newcomers):
Log in to ClickTrackProfit
Go to Xtra's tab
Go to Scavenger Hunt from the drop-down menu
Click on the Green Go button.
On the map, click on Luke. Click on the banner of the traffic exchange (TE) site in the popup window.
Login (or sign up, if you are new) to the TE site and start surfing
---
---
Promotion section: Please check this out
---
Join adlandpro, one of the oldest affiliate cum free classified sites since 1998. Submit your free ads there. As an affiliate, you can earn a decent amount of money by just sending visitors to the site as well as a sale commission.

---
Want to learn about Affiliate marketing and start earning as an affiliate? ClickTrackProfit is the perfect place to start. Join today, go through the easy steps there and start earning the commissions.

---
If you are new to the online earning arena, without proper guidance, you may end up wasting your time and efforts in vain. Start Earning Today program will give you the right direction.



---

---
---