Hunting Luke - Day 16 | 21.07.2021 | Found only 1 time
Hello, guys! Hafiz here, hunting Luke, the list builder. Like yesterday, I can't afford much time sitting on the computer. Today morning I woke up earlier but due to a slow internet connection and an old laptop, I couldn't spend much time. Then came my junior. We went outside to our front yard to play football.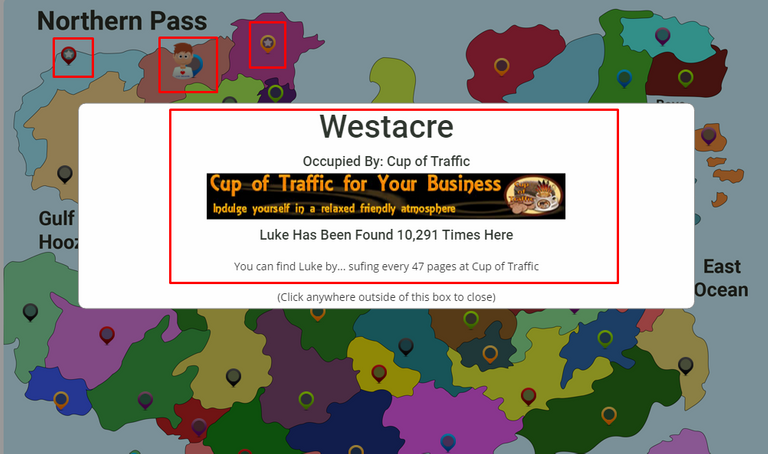 I only opened the laptop when he was taking his nap. Then I started the hunt. Today there were 3 hiding spots for Luke (image above). At first, he was in Westacre and I started surfing in the occupant Cup of Traffic TE. After surfing 48 pages, I found him.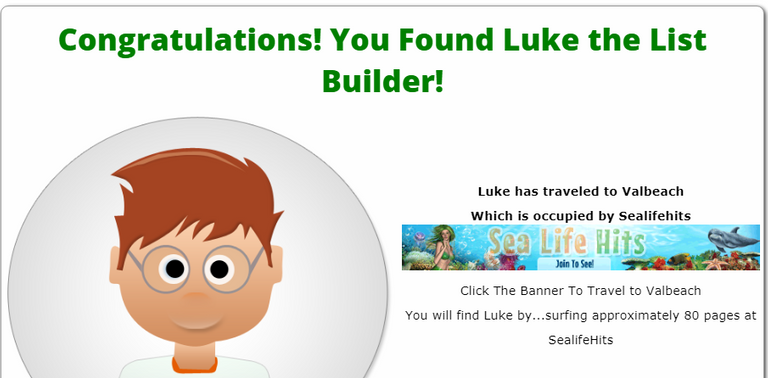 ---
This is all for today. Please have a look at the promotion section.
---
Promotion section: Please check this out
---
Join adlandpro, one of the oldest affiliate cum free classified sites since 1998. Submit your free ads there. As an affiliate, you can earn a decent amount of money by just sending visitors to the site as well as a sale commission.

---
Want to learn about Affiliate marketing and start earning as an affiliate? ClickTrackProfit is the perfect place to start. Join today, go through the easy steps there and start earning the commissions.

---
If you are new to the online earning arena, without proper guidance, you may end up wasting your time and efforts in vain. Start Earning Today program will give you the right direction.



---

---
---