Hunting Luke - Day 17 | 22.07.2021 |
Hello, Luke hunters! What's up? Hope that you are having a fantastic time there. I am fine, Alhamdulillah. This is the third day of the Eid cum Lockdown holidays! I am trying to hunt Luke daily but can't manage time to complete the scavenger hunt. Today, I found him only 2 times.
Brave Vs Netbox
I have seen much promotion for these two browsers which pay us in their currencies. But I face a problem in installing both of them on my laptop, which is quite old. After installing Brave, I couldn't even open the app. I had to reset windows to remove it from the program file. And recently, I installed Netbox. But, following the installation, my laptop became super slow. So, I thought Netbox was the culprit and I was correct. After uninstalling the browser, the laptop working better.
However, the android app of both programs is working fine on my Samsung M31.
Enough talk! Let's start hunting. Luke had two hiding places today; Bluebarrow and Westacre. At first, he was in Bluebarrow which was occupied by BoothScootinTraffic.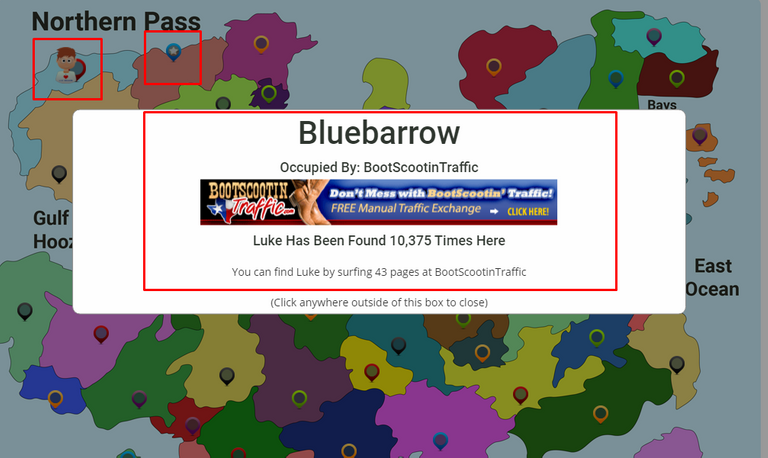 I found him for the first time after surfing 44 pages.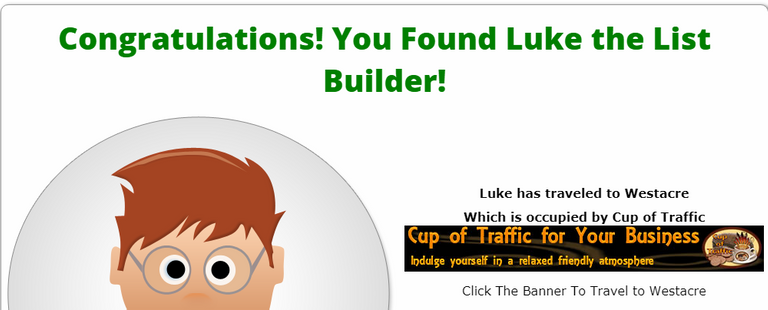 And the second time, in the Cup Of Traffic, after surfing 48 pages.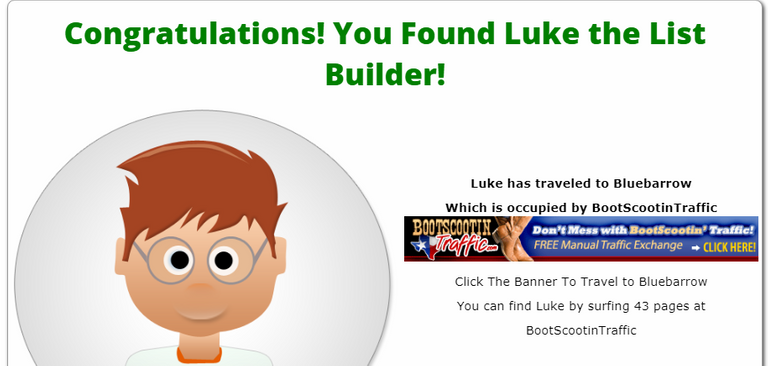 ---
---
Promotion section: Please check this out
---
Join adlandpro, one of the oldest affiliate cum free classified sites since 1998. Submit your free ads there. As an affiliate, you can earn a decent amount of money by just sending visitors to the site as well as a sale commission.

---
Want to learn about Affiliate marketing and start earning as an affiliate? ClickTrackProfit is the perfect place to start. Join today, go through the easy steps there and start earning the commissions.

---
If you are new to the online earning arena, without proper guidance, you may end up wasting your time and efforts in vain. Start Earning Today program will give you the right direction.



---

---
---