Hello and welcome to the readers.
It's thursday today, one more day to weekend. Hmmmm.....
Ok, let us see what happened today at listopia, scavenger hunt
Today, we had two occupants in the hunt.
Cupoftraffic & Sealifehits
Synopsis:
The hunt was similar to the yesterday one.
Started my hunt at cupoftraffic. Surfed 48 pages to find luke.
Then went to sealifehits and surfed 80 pages to find luke.
Had to do the same routine 2 more times at cupoftraffic and 1 more time at sealifehits to complete the scavenger hunt.
No casualties today.
Evidence:
Cup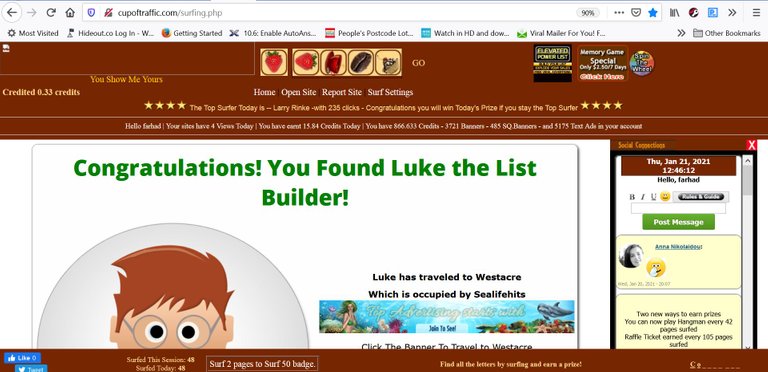 Sea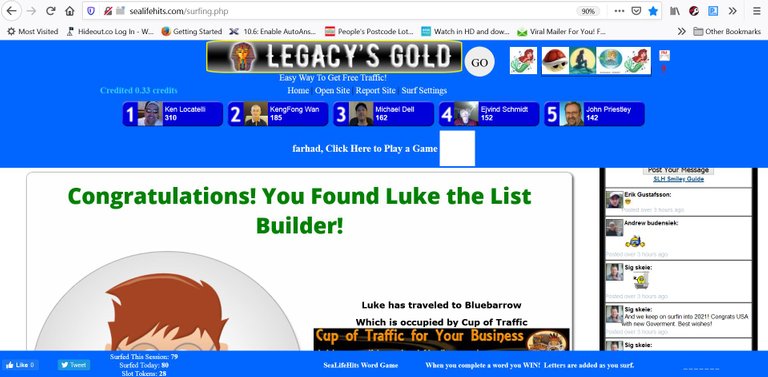 Cup

Sea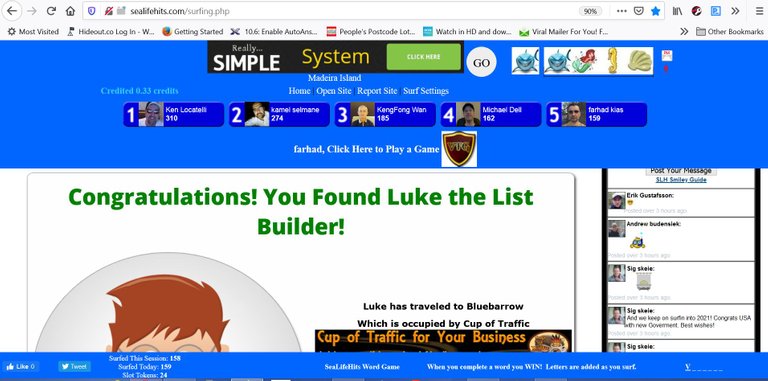 Cup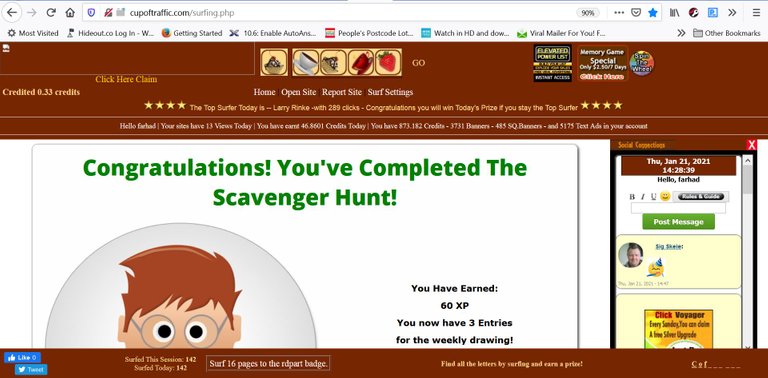 Also collected few CTP badges.
That all folks!
---
Do you want to know about LukeisAlive contest?
👉 Click me to visit the community.📌
---
see ya tomorrow
Farhad Kias
[imfarhad]