Hello and welcome to all the readers
In theory this is how you can find luke. 😀
Firstly, you need to be a member of clicktrackprofit website and its participating occupant websites (Traffic exchanges / List Builders).
Once you are a member, then its very simple, login into clicktrackprofit site, select the scavenger hunt menu, click on GO button and then follow the listopia map. [ * represents the places where the occupants are residing].
The starting point is where you see luke, click and read the instructions.
Login and surf at the first participating occupant website, till you find luke page. Once you find it, claim it. Which will intern tell you where to go next.
You do this 5 times and you complete the scavenger hunt. Easy Peasy.
There is one catch, you cannot go to the next website, till you find luke and claim it. So keep your eyes open when you surf.
🐤 Nugget: The occupant site on the map tells you how to find luke. 99.99% the instructions are very straight forward.
Ok, lets talk about my scavenger hunt.
Today at listopia, we had 4 occupants
cupoftraffic, taxicabhits, sealifehits and Pistol-packing-mama
First occupant - Pistol-packing-mama
Logged in and surfed 44 pages to find luke.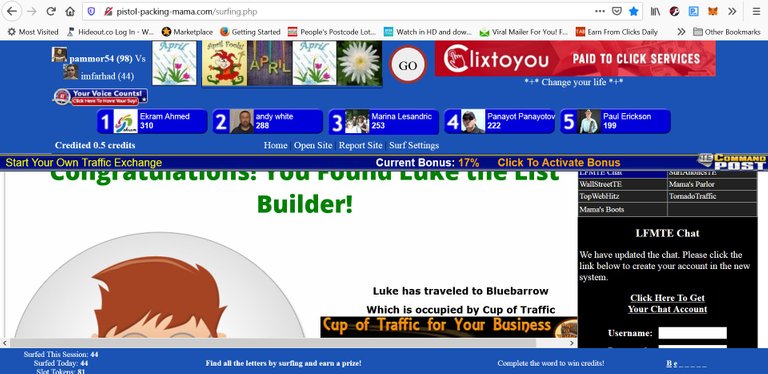 Second occupant - Cupoftraffic
Logged in and surfed 48 pages to find luke.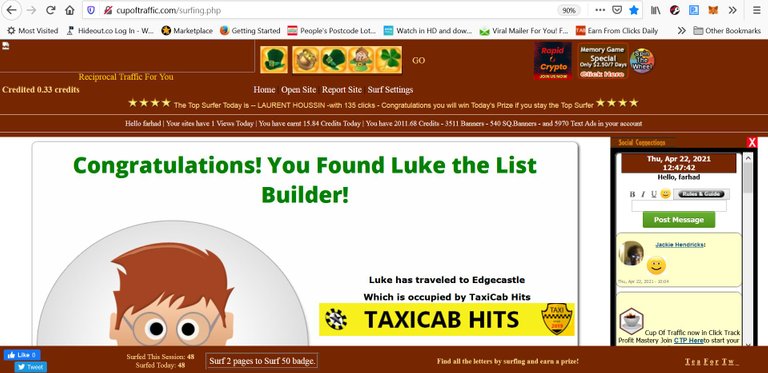 Thirth occupant - Taxicabhits
Logged in and surfed 48 pages to find luke.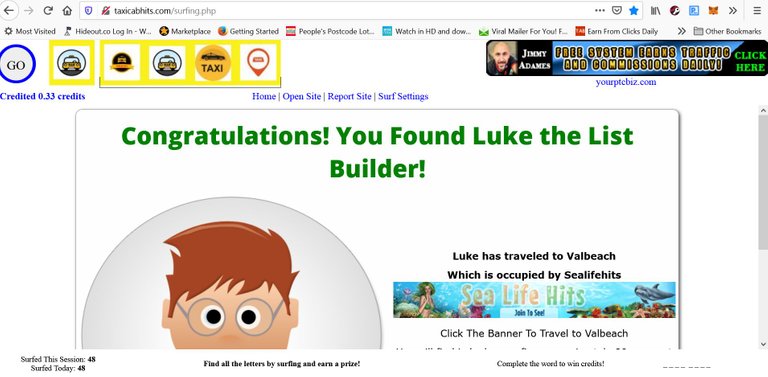 Fourth occupant - Sealifehits
Logged in and surfed 80 pages to find luke.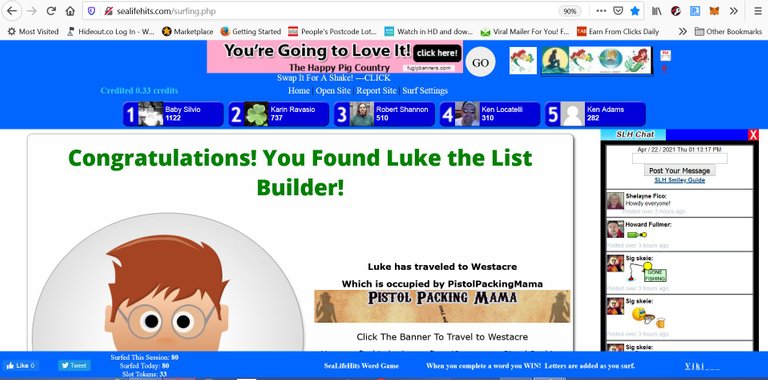 Since we had only four occupants, i was sent back to Pistol-packing-mama
Surfed 44 more pages to find luke again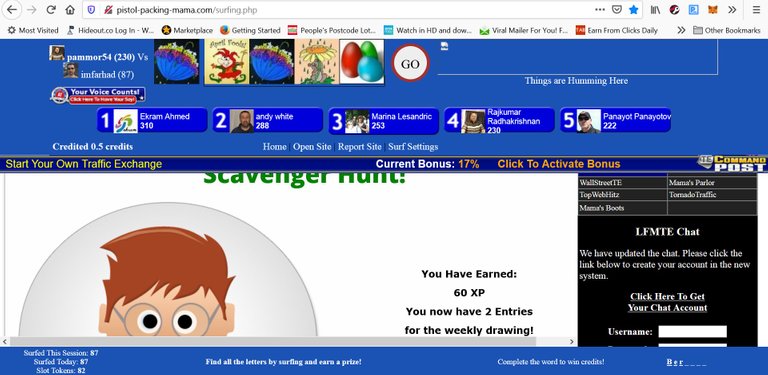 Thus, completing the scavenger hunt.
Interested in doing scavenger hunt ??
thank you for reading my post.
Have a nice day.
Farhad Kias
[imfarhad]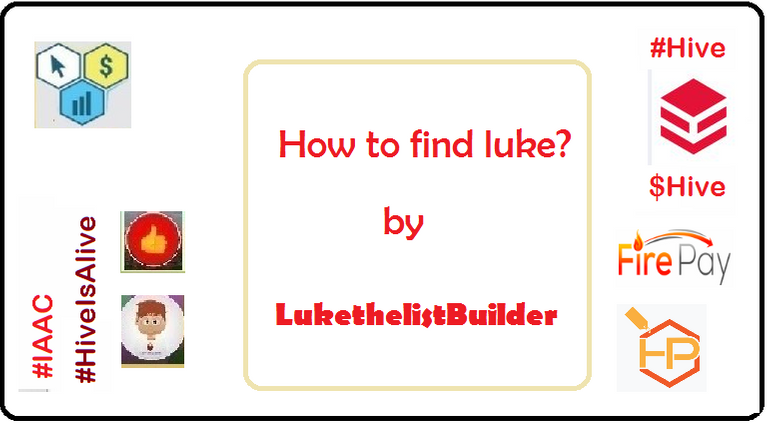 ---
🏂 Are you participating in Alive Engagement Contest?
On Alive Engagement Contest, they are giving out daily prizes of 200 Hive Power delegations for 4 weeks, and that is done every day, which means a total of 5600 Hive Power delegations for 4 weeks each month. Anyone with Hive account can participate.
for more details click the link 👇
📌 https://peakd.com/hive-155221/@iamalivechalleng/this-is-the-daily-prize-drawin-qmveadbnpvxsetcgjmpsohxt6edpdxct