Hello and welcome to all the readers
Today, i did not complete the scavenger hunt. Today's score is 2/5.
A busy day today, lots of things to be done. So i am doing a cut-dowm version. One trip at each occupant site.
Let's begin:
Today at listopia we had 2 occupants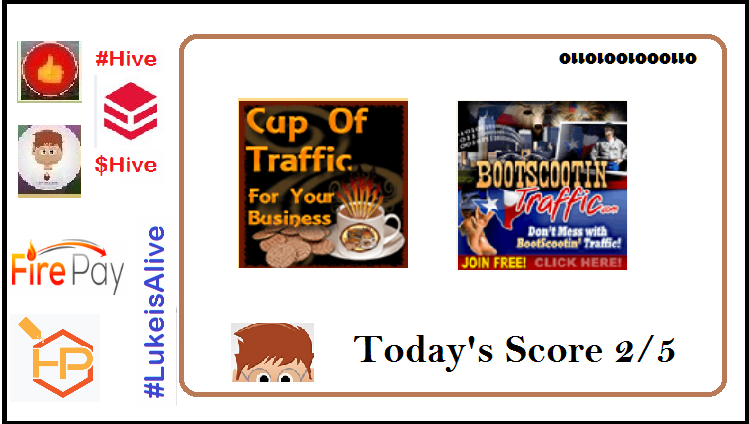 Cupoftraffic and Bootscootintraffic
Start
Step 1 - Visited bluebarrow where bootscootintraffic is residing. Found luke after 44 pages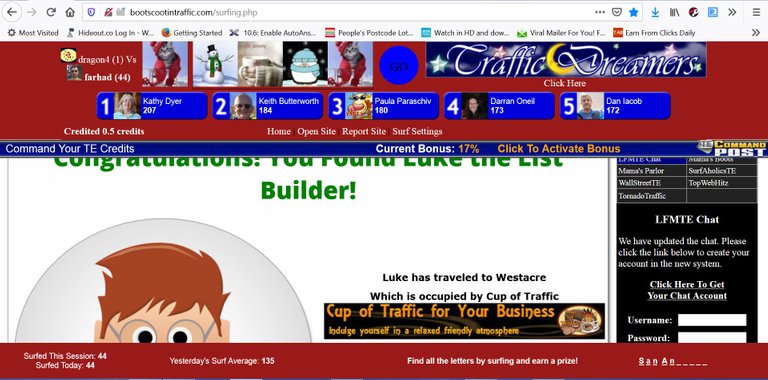 Step 2: Visited westacre where cupoftraffic is residing. Found luke after 48 pages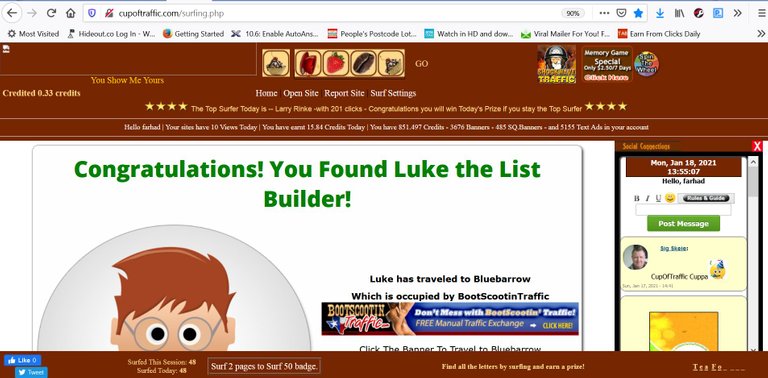 Aborted
Famous CTP Surf 50 badges:
Distributed after surfing 50 pages.
Bootscootintrafffic


Cupoftraffic

That all folks!
---
Do you want to know about LukeisAlive contest?
👉 Click me to visit the community.📌
---
see ya tomorrow
Farhad Kias
[imfarhad]