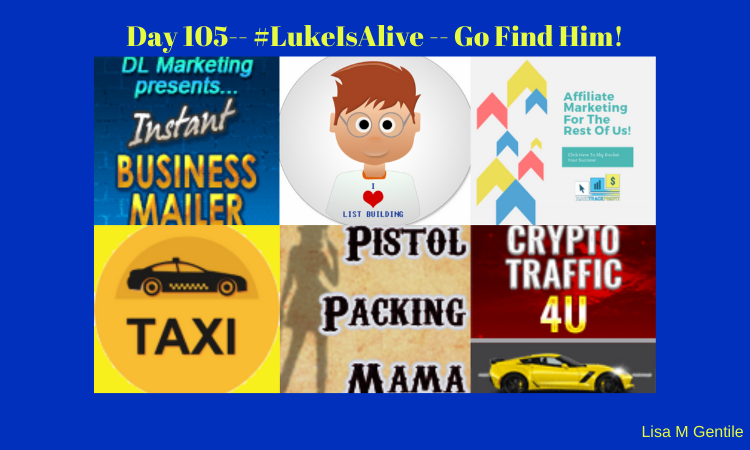 Graphic created in Photocollage and Canva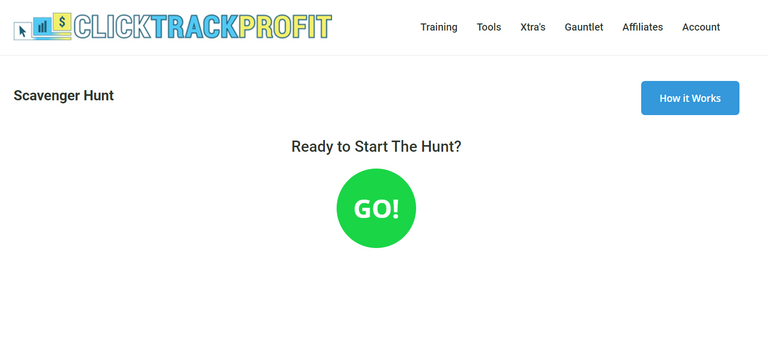 I began my hunt for #LukeTheListBuilder by clicking on the Green GO! Button. I was taken again to the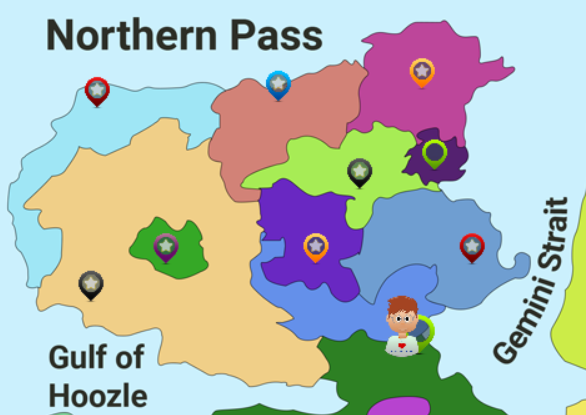 I found Luke all 5 times today but only 3 times in traffic exchanges. The five places I found Luke as well as the extra traffic and prizes I earned are listed below.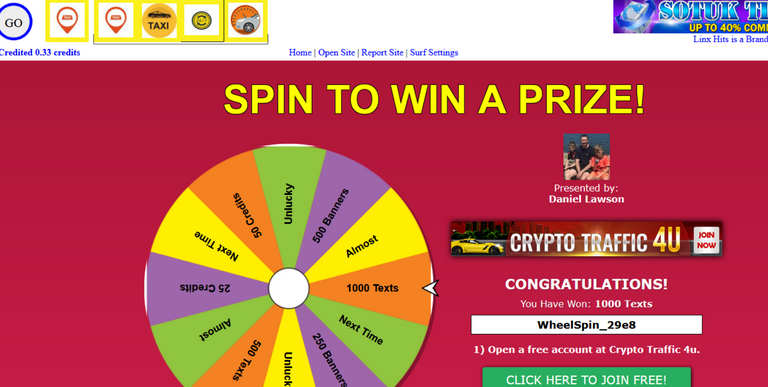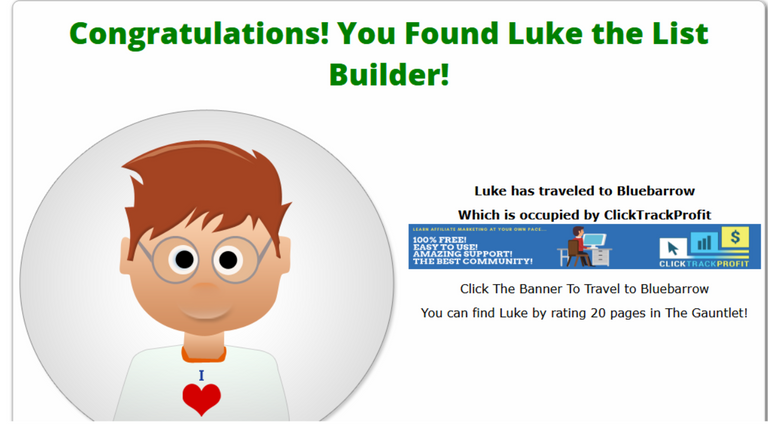 I did not surf for traffic here. Instead I rated around 20 sites here in the Gauntlet.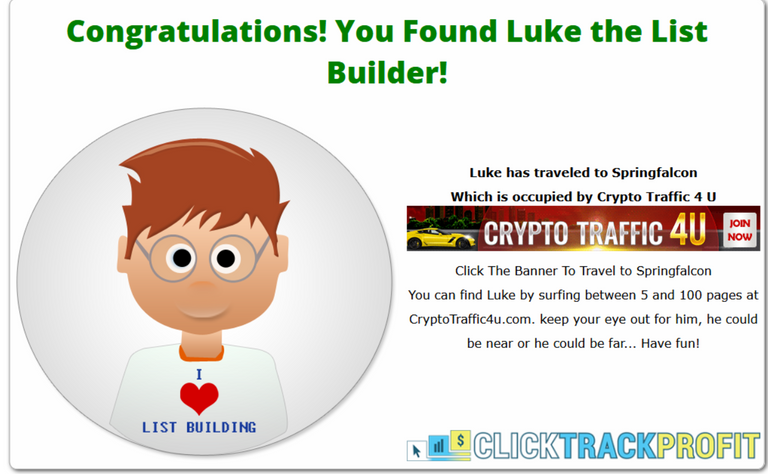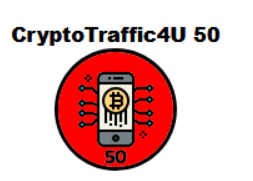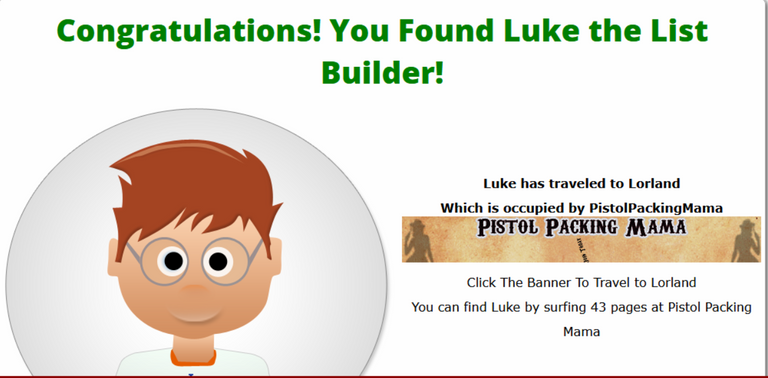 Here is a list of prizes I won from clicking on the white cat in the surf bar today.
5 credits, 50 banners, 50 text ads, and 50 square banners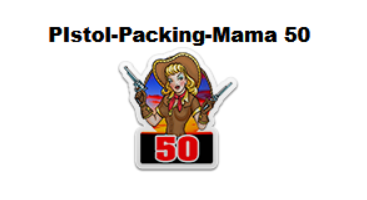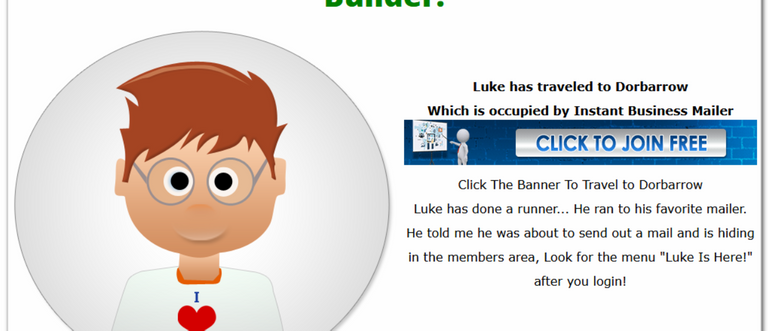 This is the last place I found Luke and did not have to surf here either. I just scrolled down the menu on the left hand side of the members area page until I reached the button that said "LukeIsHere" and clicked on it to claim Luke.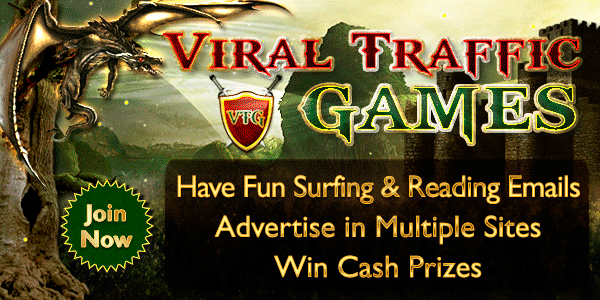 I won 9 traffic credits, 41 banner ads, and 257 text ads here.
I won 3 traffic credits, 16 banner ads, and 30 text ads here.

I won 6 traffic credits, 9 banner ads, and 5 text ads here.
This completes my hunt to prove that #LukeIsAlive today.