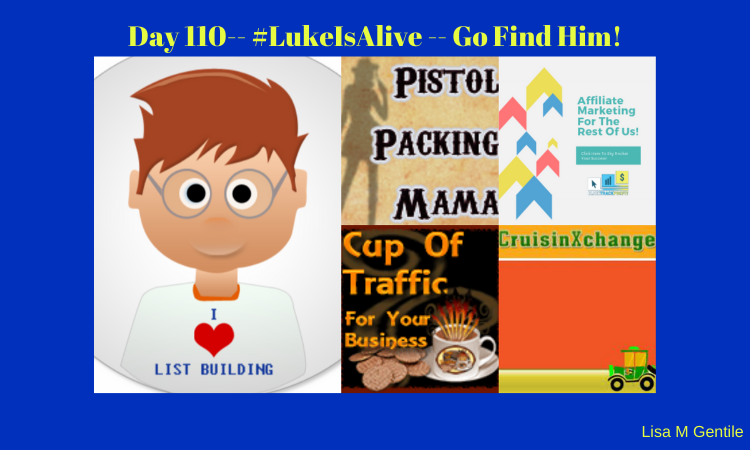 Graphic created in PhotoCollage and Canva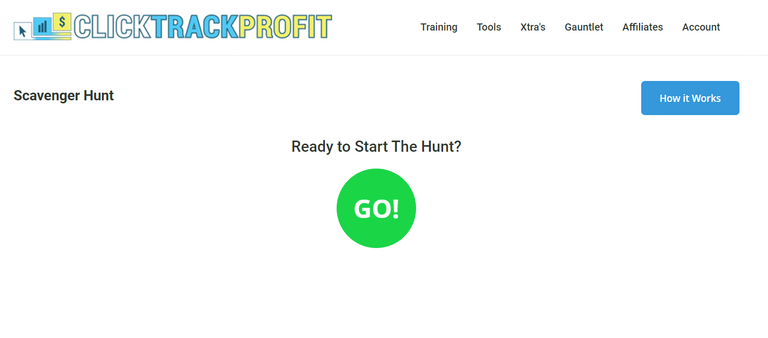 As always I began my search to prove that #LukeIsAlive by clicking on the Green GO! button in the back office of Click Track Profit. I was sent to Bluebarrow in the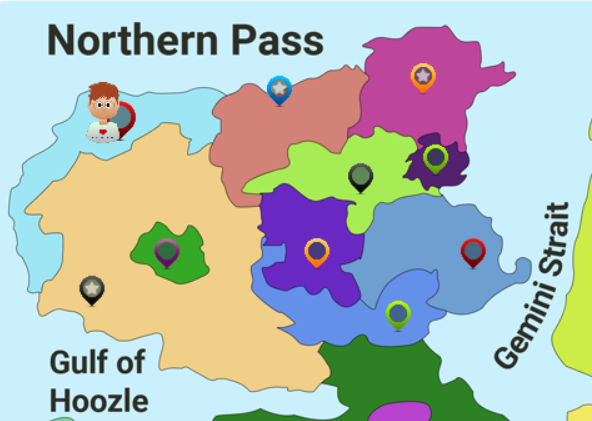 to the first stop on my journey. It was actually my first and last stop to find and claim #LukeTheListBuilder. I found Luke in the three traffic exchanges list below as well.

I did not surf for credits or traffic here. Instead I rated the lead capture and splash pages put here by other people. Had to rate 20 pages each time to find and claim Luke.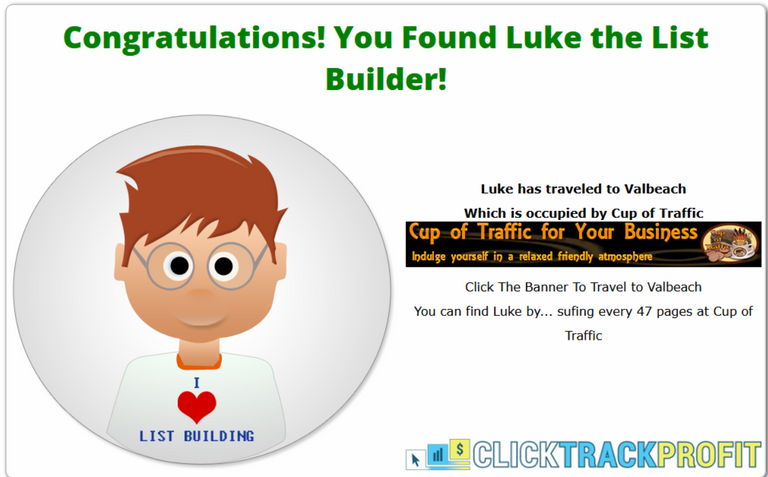 I found this star from T E Surf Academy another two times here today.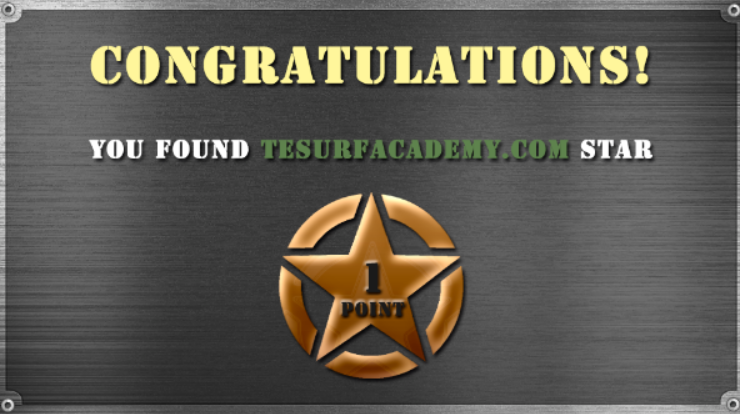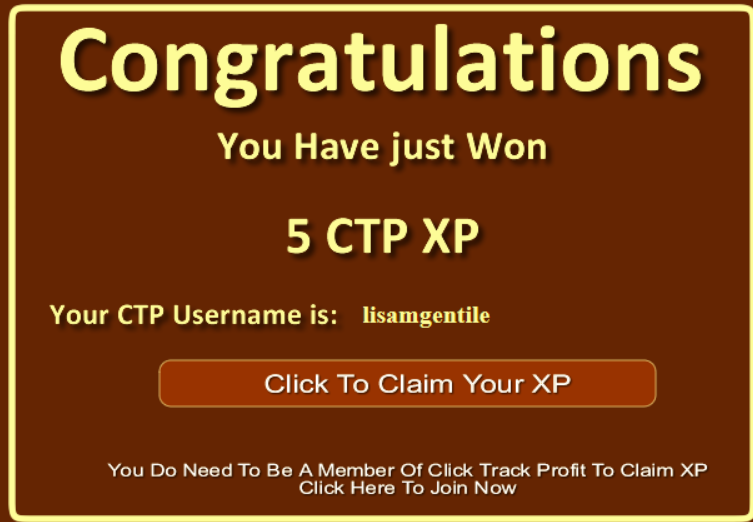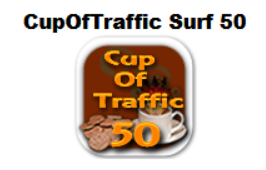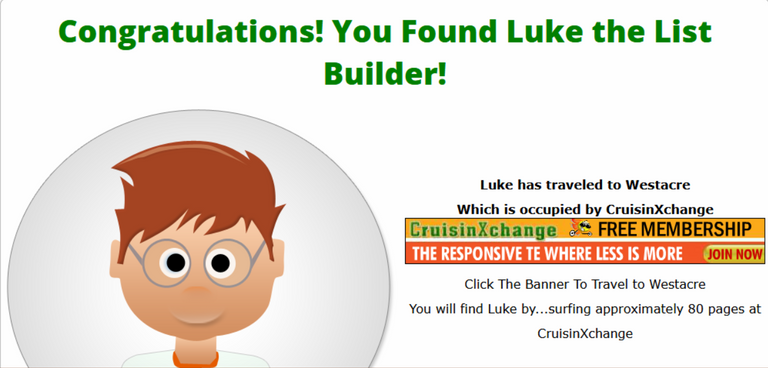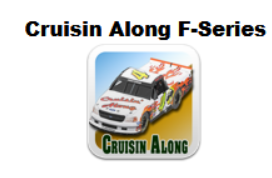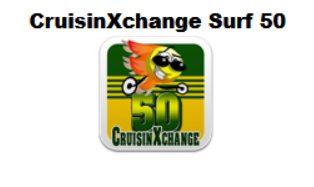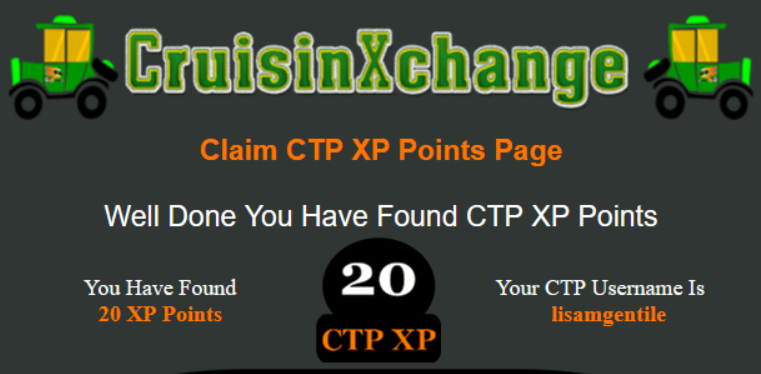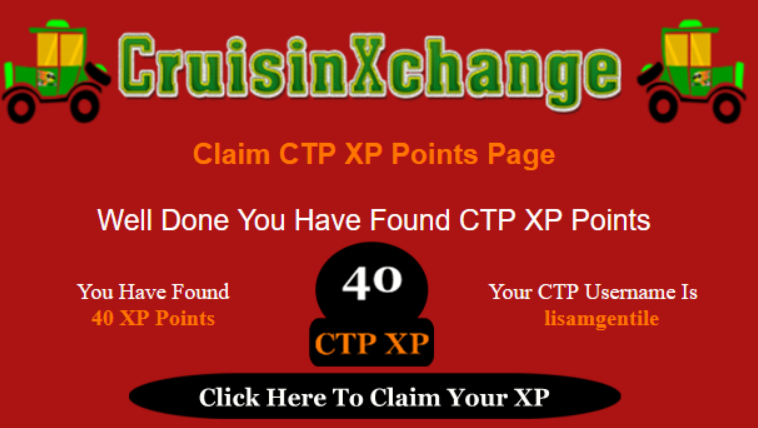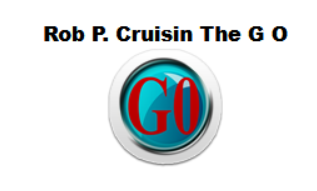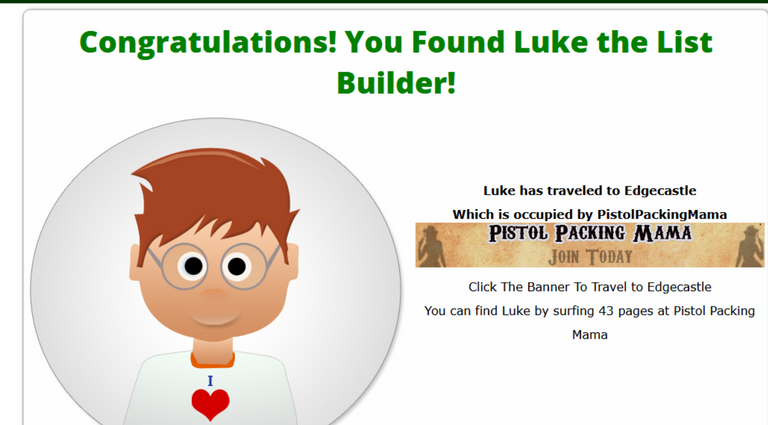 I earned some more extra traffic here by clicking on the white cat strolling on the surf bar. Today I earned 15 credits, 25 banners, 100 text ads, and 100 square banners.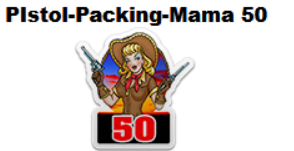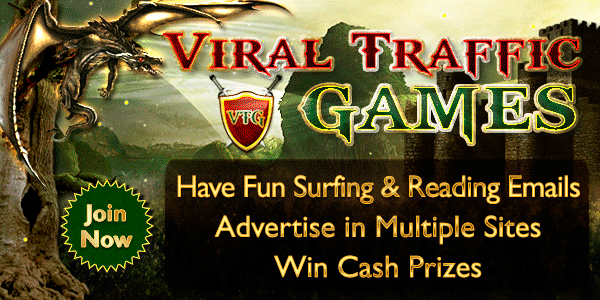 I won 4 traffic credits, 7 banner ads, 8 text ads, and 7 square banners here.

I won 5 traffic credits and 71 text ads here.

I won 5 traffic credits, 19 banner ads, and 20 text ads here.
Once again I have completed the Scavenger Hunt at Click Track Profit by finding and claiming #LukeTheListBuilder
all 5 times.