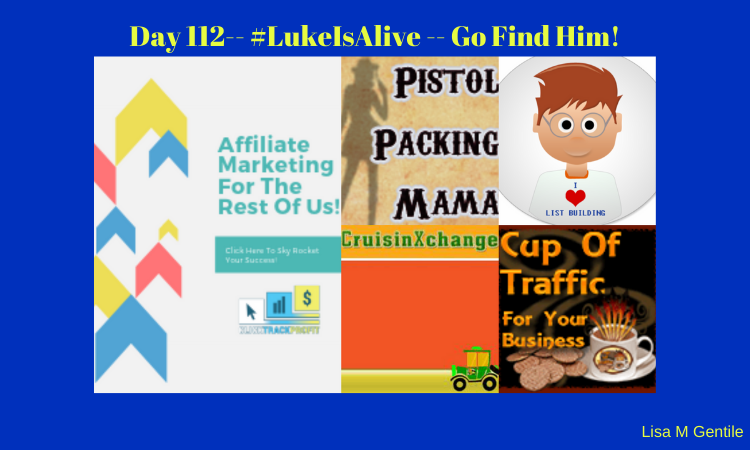 Graphic created in PhotoCollage and Canva
I started my search for #LukeTheListBuilder by clicking on the Green GO! button in
Click Track Profit's Back Office under the extras menu where it says Scavenger Hunt. I was taken, as always to the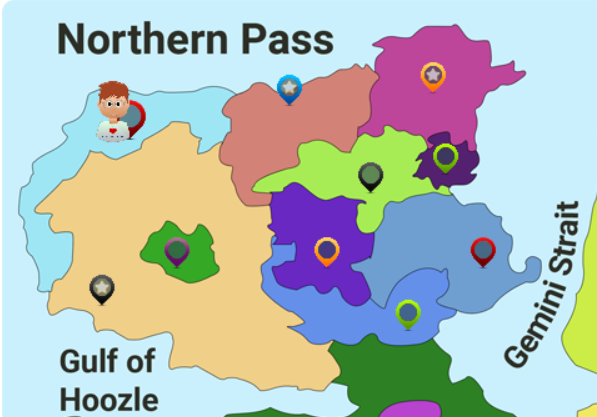 I found #LukeTheListBuilder all 5 times in 4 places today and 3 of them were traffic exchanges. His first and last stops were in Bluebarrow occupied by Click Track Profit.

The first time finding Luke here was pretty quick because I had already completed my daily recurring task of rating 10 sites in the Gauntlet. You must rate around twenty sites to find and claim Luke in the Gauntlet.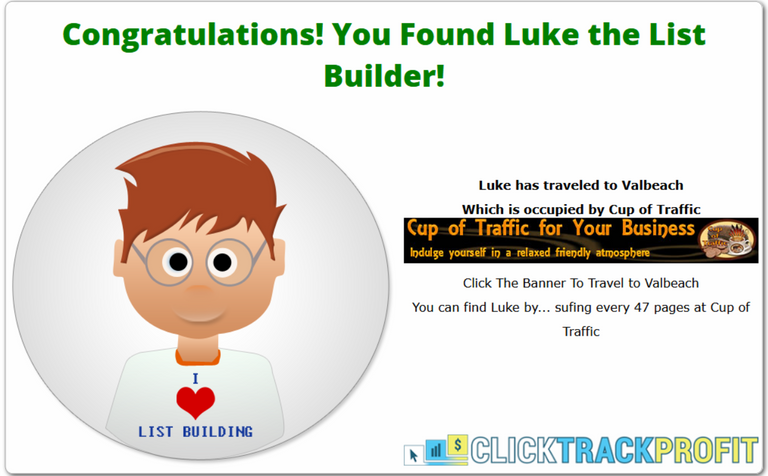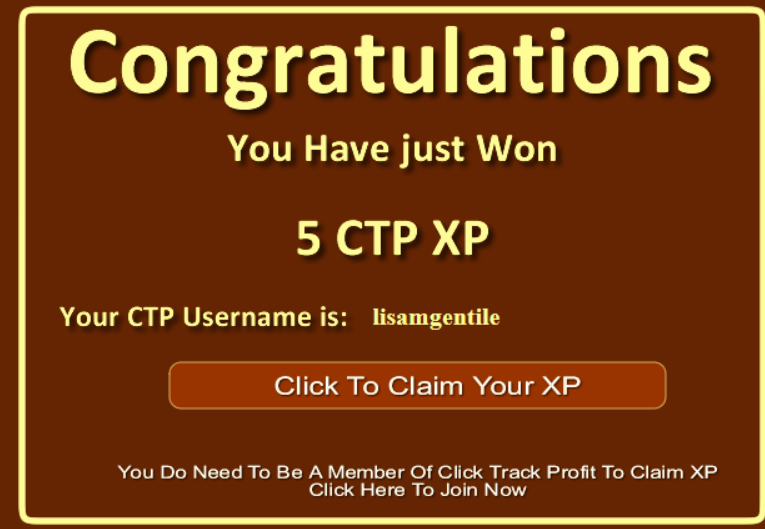 I found the TE Surf Academy prize twice here.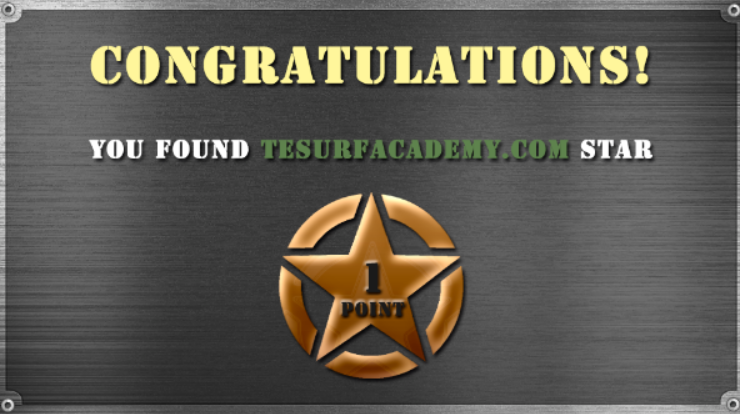 Luke shows up after surfing 47 pages here but I surf the next couple to get my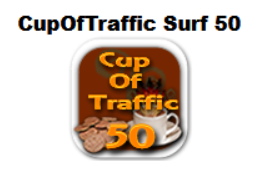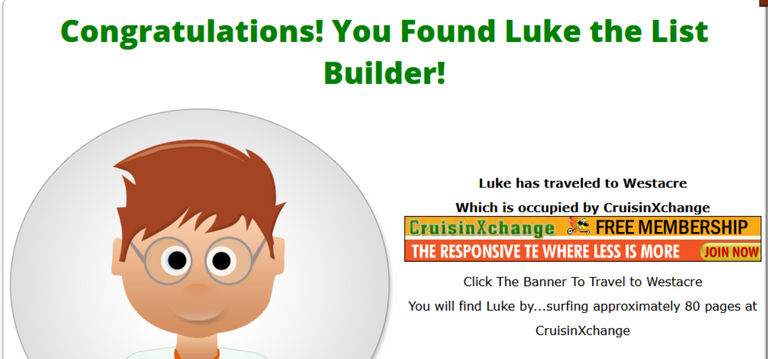 Luke shows up here after surfing around 80 pages. I missed one of the CTP XP prizes because I was surfing too fast and clicked right by it. 🙁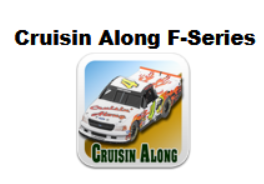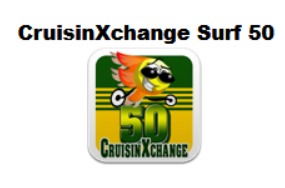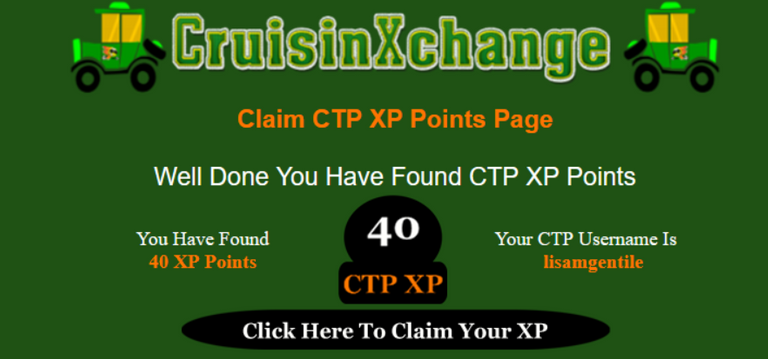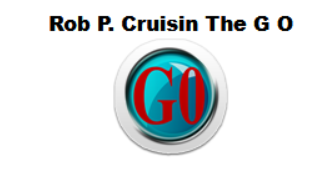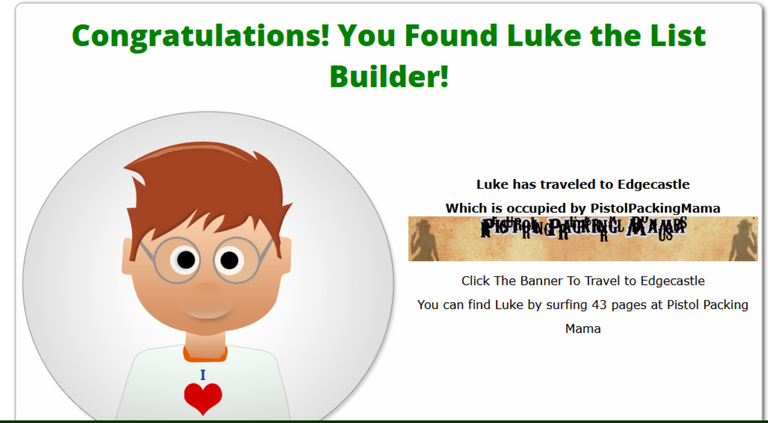 I clicked on the white cat in the surf bar to earn 5 credits, 75 banners, 25 text ads, and 75 square banners today. Luke shows up here after surfing around 43 pages. But I continued to surf after I claimed him so I could earn my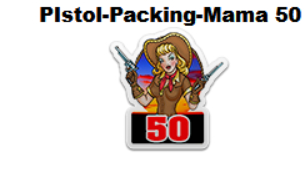 After I claimed that badge I moved back over to Bluebarrow to rate some more sites in the Click Track Profit Gauntlet.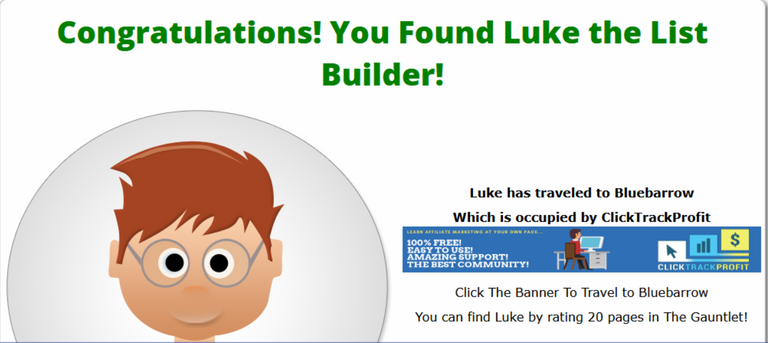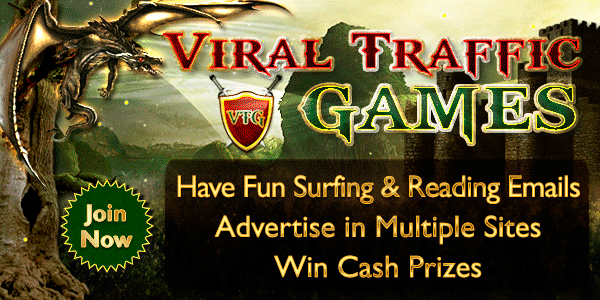 Only played this in 3 places today.
I won 2 traffic credits, 10 banner ads, 10 text ads, and 6 square banners here.

I won 7 traffic credits and 44 banner ads here.

I won 10 traffic credits, 12 banner ads, and 28 text ads here.
And so I have proved once again all five times that #LukeIsAlive.