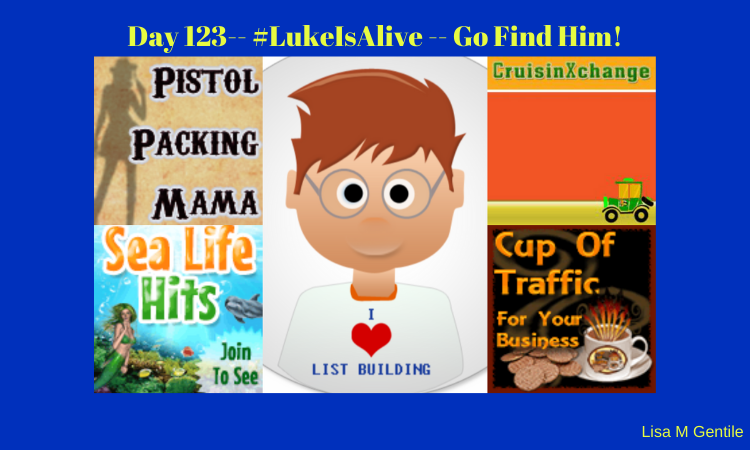 Graphic created in PhotoCollage and Canva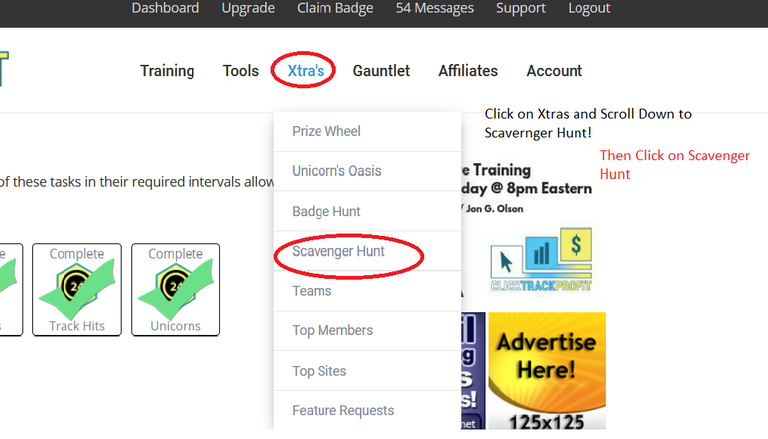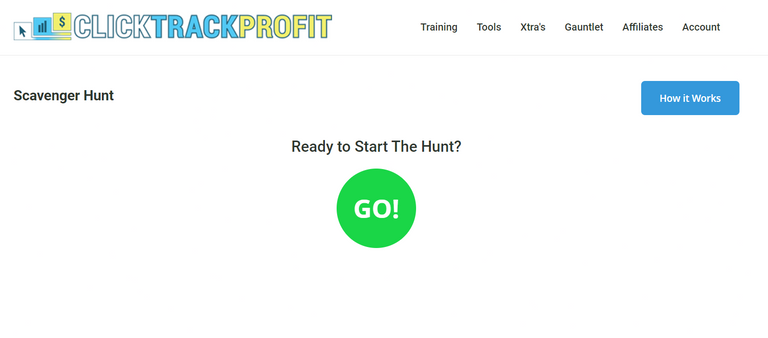 I clicked on the Green GO! button to begin my hunt around Listopia for #LukeTheListBuilder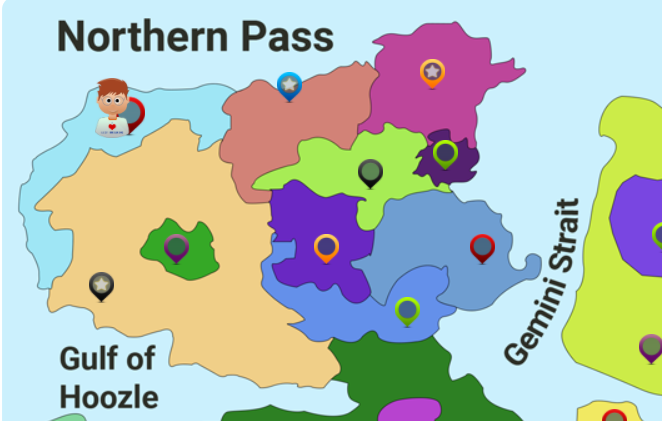 I found Luke all five times but he was in Bluebarrow twice to see the Pistol Packing Mama.

This was my first stop to find Luke. Yes, he was alive here. I viewed 43 pages till he showed up and in the mean time I won some extra traffic prizes besides what I earn by surfing. I caught up with the white cat many times and won 15 credits, 50 banners, 100 text ads, and 50 square banners. I caught up with Luke and claimed him so he could move on to his next stop. I stayed to view a few more sites and claim my 1st badge on this journey.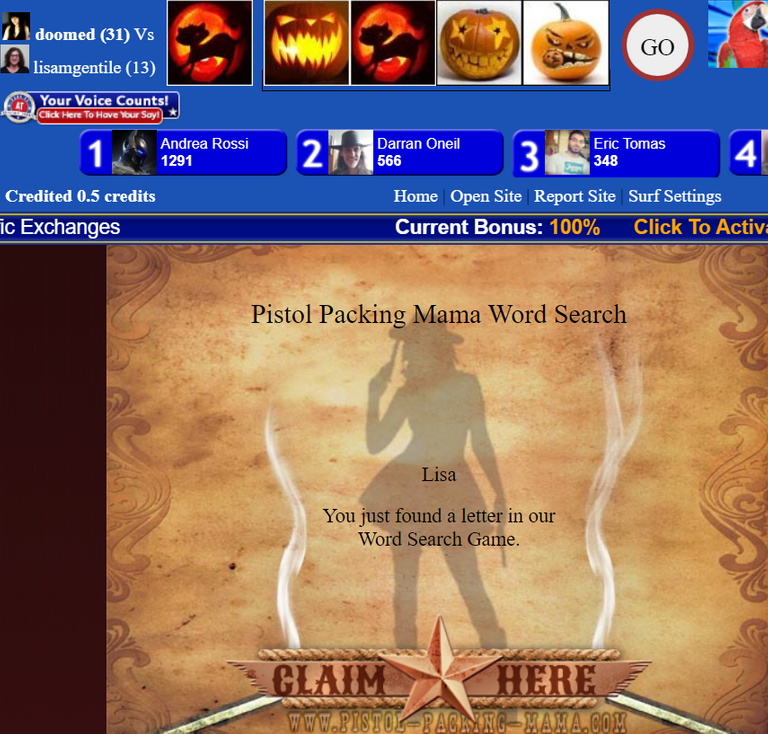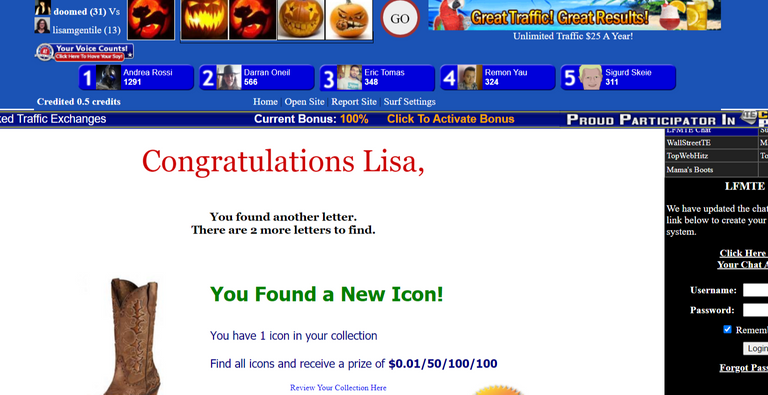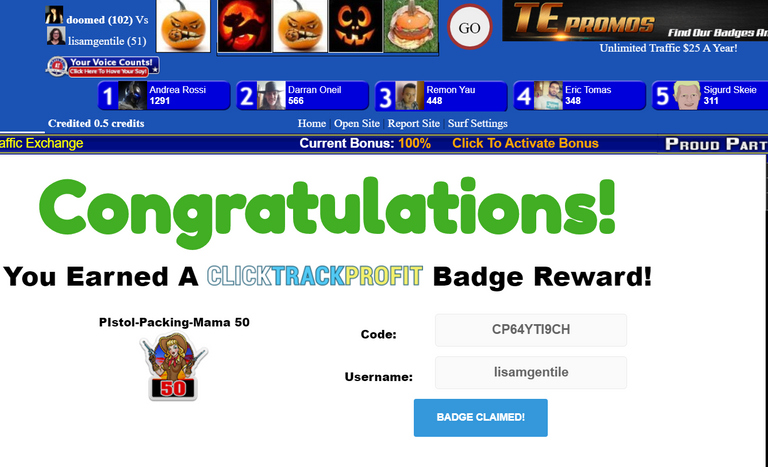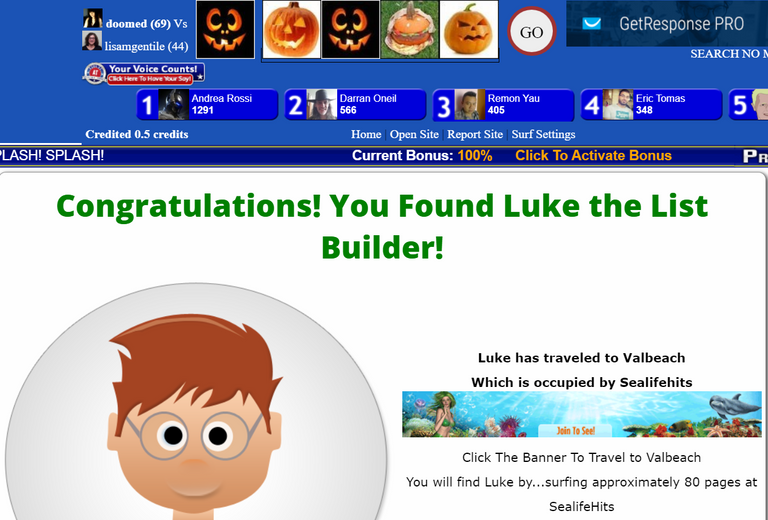 This is the next place I went to in search of Luke. He likes to hang out by the water I guess. I won 39 text ad credits from the Mermaid as well as the traffic earned from viewing 80 sites here till I found that #LukeIsAlive here. In the meantime I claimed a couple badges and some XP from CTP.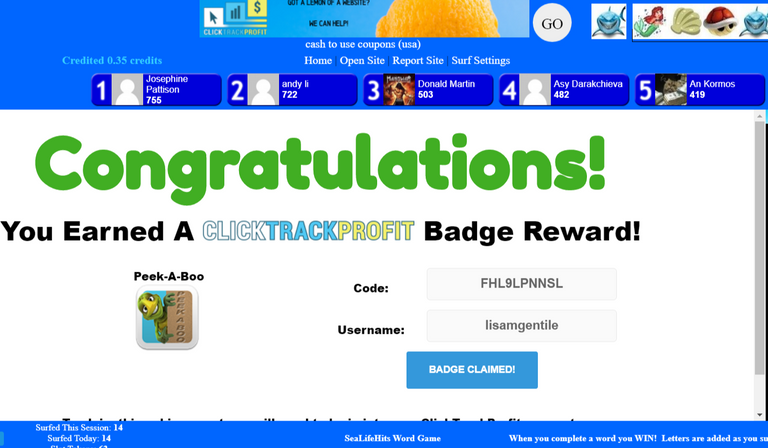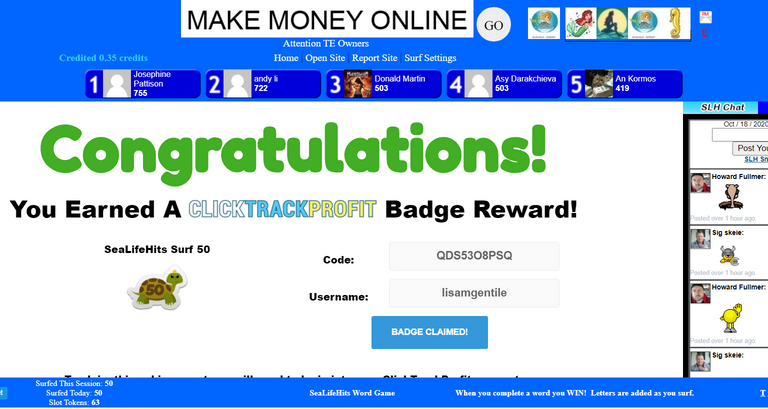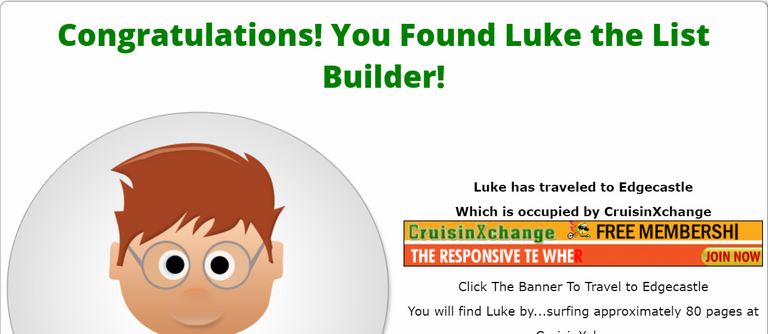 Luke stopped here next to take a cruise around Edgecastle in an F-series car. I found him after viewing 80 sites here as well. Before I caught up with him here I won 30 CTP XP and a few badges.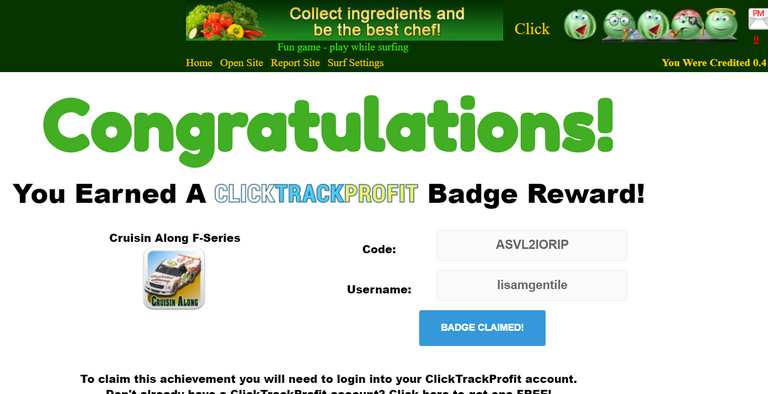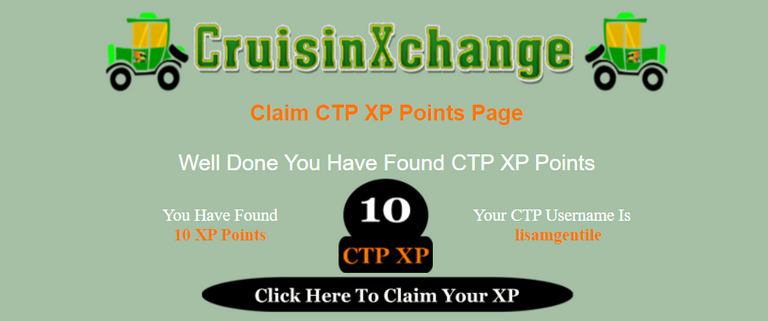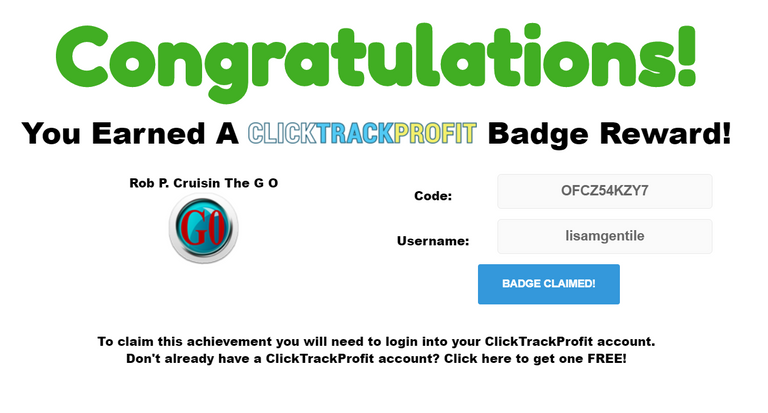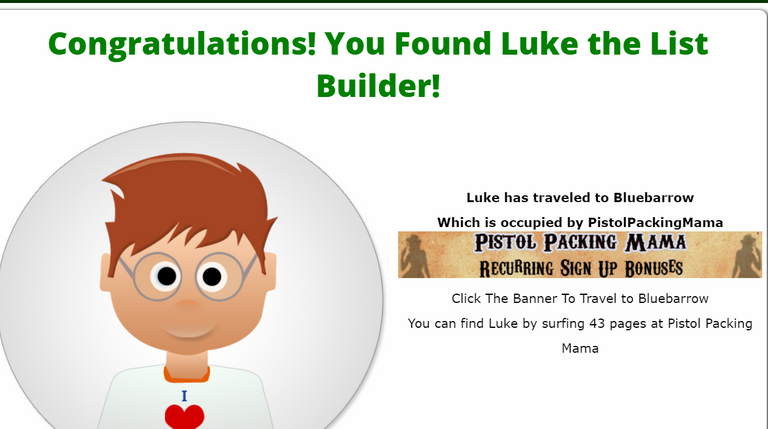 Luke took the car and cruised back here to Bluebarrow to see the Mama again and I won some more prizes from the white cat and earned more traffic. Luke showed up after I viewed 36 pages this time. This time I won 5 credits, 75 banners, 100 text ads, and 75 square banners from the white cat as well as 10 banner impressions from a surf bar banner and 5 credits, 100 banners, 100 texts and 25 square banners from a click on the spot prize.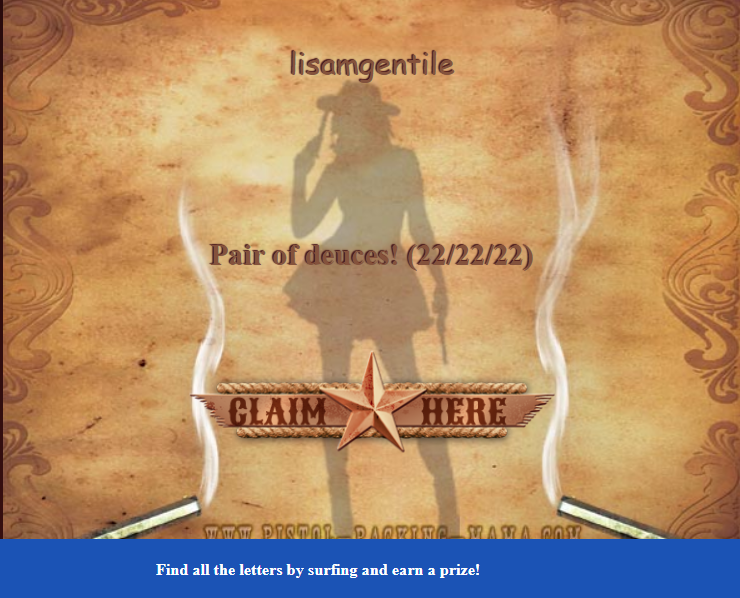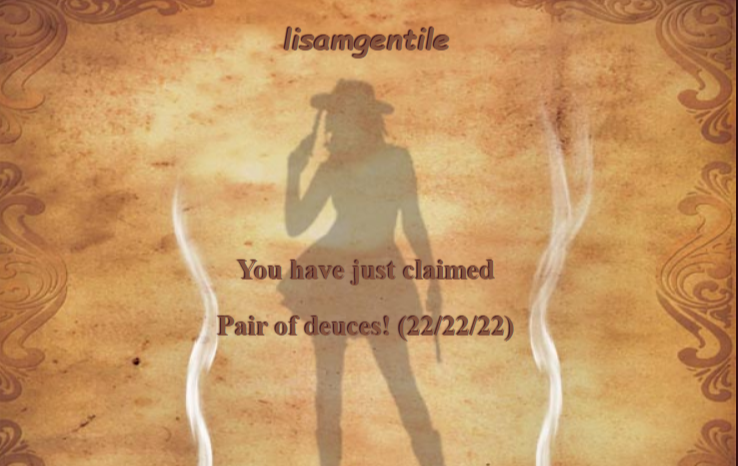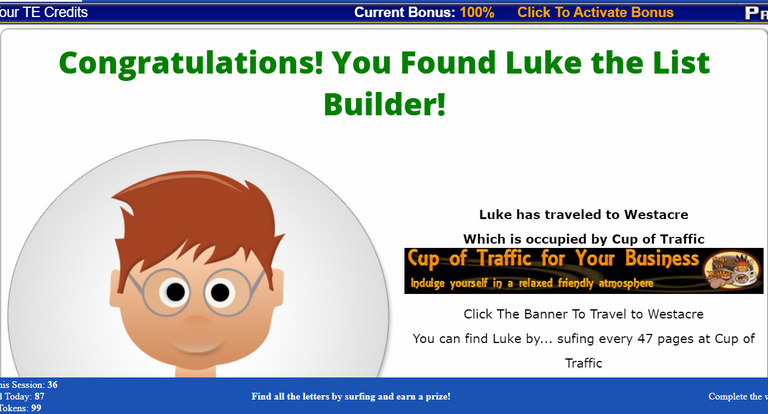 After chasing around with the Mama's cat Luke was tired and needed a pick me up. He went to get a cup of coffee in Westacre. This was our last stop on the journey.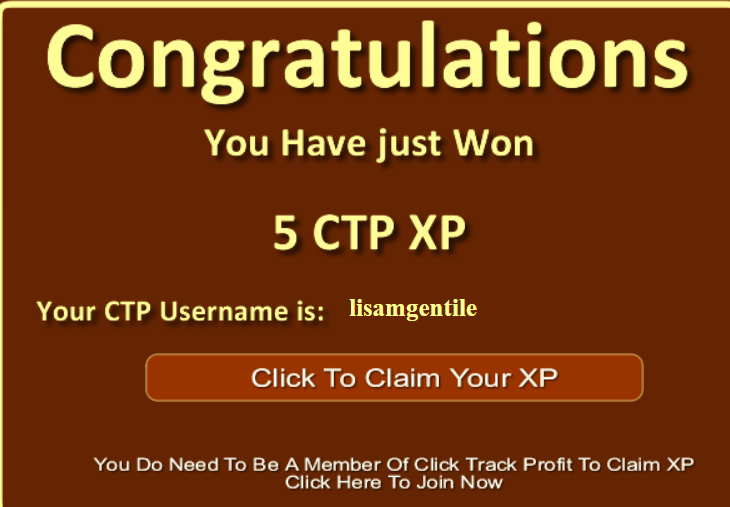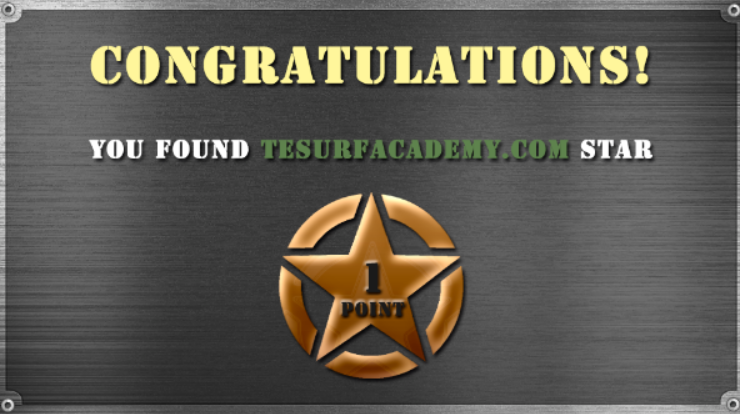 I won the star once here.
I won the star 3 times here.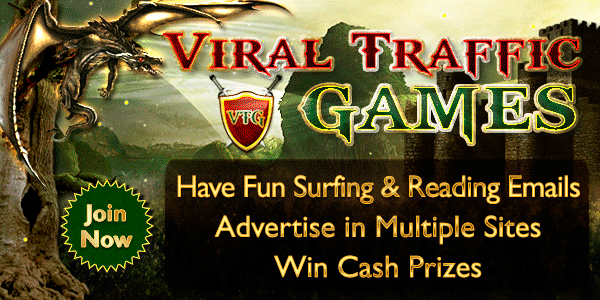 Got a good amount of extra traffic by playing this in each of the exchanges where I surfed and found Luke today.

Between my two stops here I won 23 traffic credits, 17 banner ads, 47 text ads, and 1 square banner.

I won 2 traffic credits, 32 banner ads, and 15 text ads here.

I won 5 traffic credits, 16 banner ads, and 82 text ads here.
I won 6 traffic credits, 11 banner ads, 16 text ads, and 16 square banners here.
That concludes my journey around Listopia and the traffic exchanges to prove that
#LukeIsAlive.