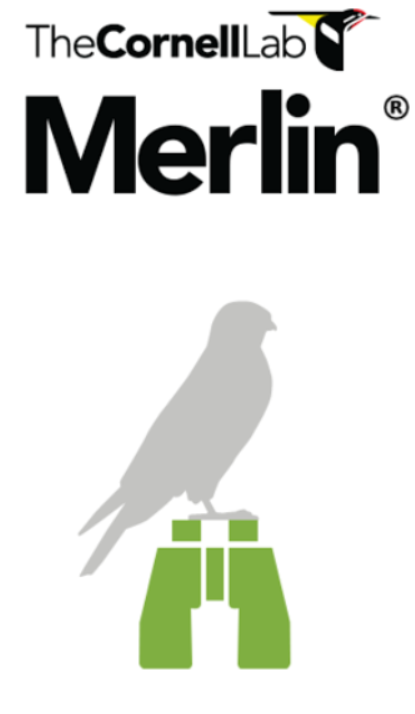 I've found another useful app to identify birds; Merlin from the Cornell Lab.
This wonderful app has more than 7500 bird species it can identify.
In the app you can select your location and download the 'Bird Pack' of your location. Beware that these packs are large and can take some time to download.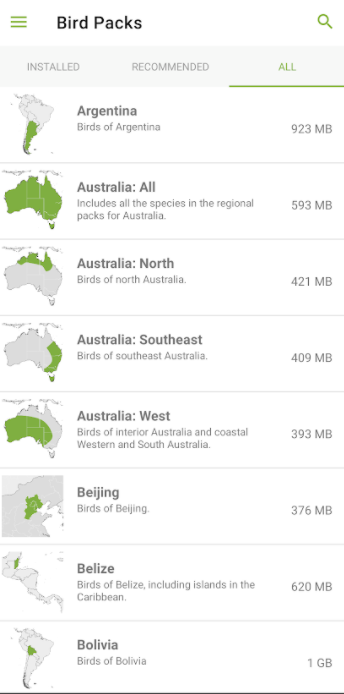 Identification
There are three ways of identifying birds. You can explore the complete list of birds. This can be a hard task since there are a lot of birds. You can apply filters, but still it will be a hard task.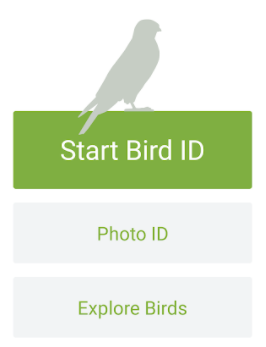 The easiest way is to identify the bird with a photo.
You just upload a picture, zoom in and optionally add a location and a date: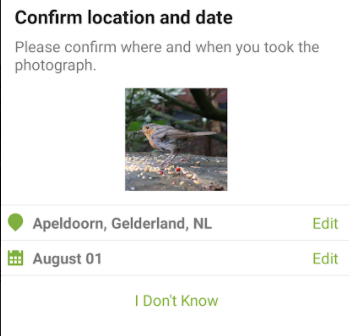 Although it was a quite simple example, the app returned the correct bird. But it also shows alternatives.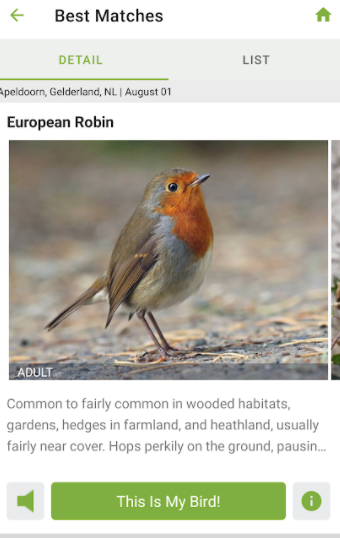 Identification without a photo
If you don't have a photo you can use the option "Start Bird ID".
The app will ask you the following questions:
Where did you see the bird?
When did you see the bird?
What size was the bird?

What were the main colours?

Was the bird...

When I entered the questions for the red robin I saw it showed up in the list of best matches.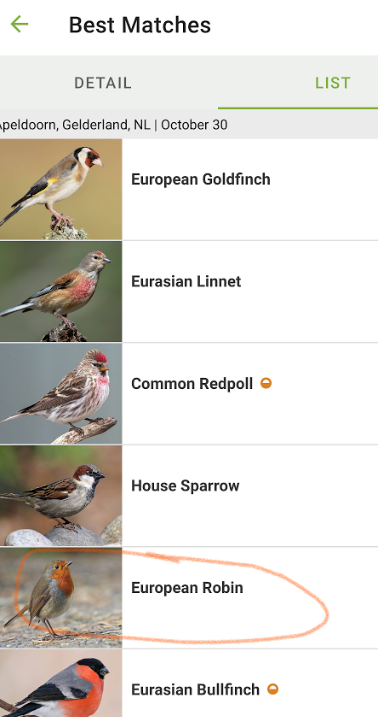 Final thoughts
I haven't tested the app very thoroughly but the first results look promising. The number of species that can be identified is really high and you can download the birds from the region you live.
What I also like is that you can identify birds even if you don't have a picture of the bird.
So download the app in the app stores and try it out yourself. It is free :)
Android:
https://play.google.com/store/apps/details?id=com.labs.merlinbirdid.app&hl=en_US&gl=US
Apple:
https://apps.apple.com/nl/app/merlin-bird-id-by-cornell-lab/id773457673