What Would LIfe Be WIthout Duality?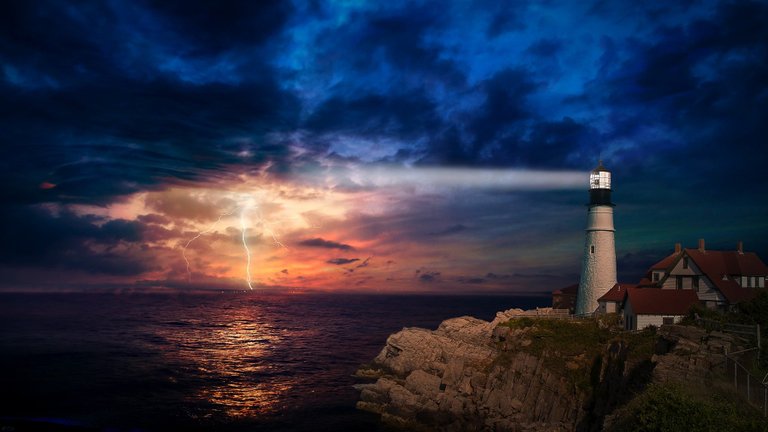 Today is one of those days where my mind has been jumping around from topic to topic.
Then I came across a quote from Steph Curry in today's Prompt A Day email — "If you don't fall, how are you going to know what getting up is like?" — I got to pondering that thought and this is what happened:
**
Ever notice your life is never all one thing?**
You never fall down without getting up.
You don't see light without seeing dark.
You can't spend money without making money.
You never only laugh without crying at some point.
You don't get angry without feeling happiness at some point.
You never walk up a hill without walking down it.
Can you imagine life in one direction only? I can't. Just trying to leaves me feeling like it would be an unending pit.
We have a tendency sometimes to see people in one light and forget to see their other aspects. This becomes very noticeable when we have negative feelings toward a person. We see the negative parts and that is who the person becomes. We nurse that anger and use it as a wall to keep them away, to avoid seeing them as anything but negative.
It can also go the other way. Thus the term "love is blind". When we care about a person enough we just can't see their faults. The upside of that blindness is totally accepting the person without condition. The downside to the blindness is sometimes coming face to face with their duality is more of a shock than can be handled.
**Without the dark and the light in life, life would lack balance. Not just in our relationships but in our experiences in life. **
Children who rarely hear the word 'no' in their formative years find themselves in a for a rude awakening when the world starts delivering a lot of NO. They are unprepared for how to manage disappointment.
It can also go the other way and a child who didn't experience being told yes and receiving encouragement to succeed will often end up just expecting to lose out on life.
I remember my eldest brother observing one of my sisters constantly indulging her boys. Finally one day he asked her "how will those boys know what good days are if they never experience a bad day?"
I laughed when he said it, then later as I thought about it, I started to understand his point a bit more.
We really do need the duality to even be aware of which part of the duality we're experiencing. If all our days are good days, how do we know they are good? What do we have to compare them against?
If you went for a walk and the ground was only level, how would you even know what a hill was or even what difference to the walk it would make?
If we always stood on our two feet (literally and metaphorically) and never fell down, how would we know what it was like to get back up?
How can we know what a success is if we've never had to struggle through defeat and roadblocks to success?
We truly need duality in life.
When we're struggling through the dark sides of life, we need that just as much as we need to find the light sides.
When we're in the darkness, often the only thing keeping us going is the idea of 'going to the light'. It's the promise of the load being light and life easier in the light that draws us to it.
Yet, somehow we never think when life is going pretty good how we need some dark times to remind us how good life is. We just enjoy it and never want it to end.
You know, maybe the pessimist who is always expecting the other shoe to drop during the good times kind of has it right. The pessimist is acutely aware of the presence of the duality and is expecting it to happen at some point.
Something to think about eh?
NOTE: Header image from Pixabay.com
ALSO-- it's day 23 of the HiveBuzz Challenge I'm on track, how about you?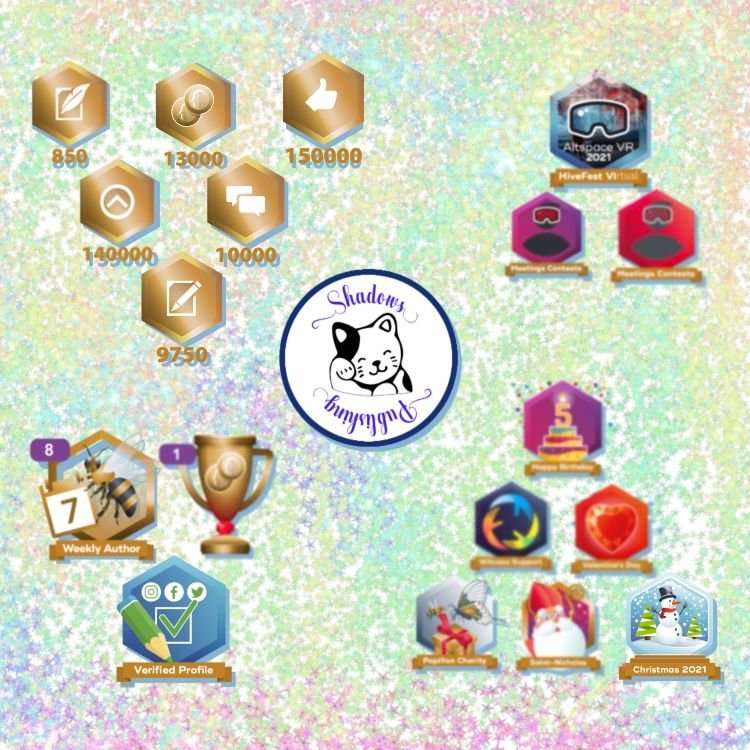 Shadowspub is a writer from Ontario, Canada. She writes on a variety of subjects as she pursues her passion for learning. She also writes on other platforms and enjoys creating books you use like journals, notebooks, coloring books etc.


She created Prompt A Day to share with others. You can subscribe to Prompt A Day to get started.
---
---