Luke Is Alive | 5 curated posts | 22.07.2021
This is my first CCC (curated content collection) report for the Luke Is Alive content (tag and community). I have curated manually each and every post you will see below. I have also made a relevant comment on each of the posts and shared it on Twitter.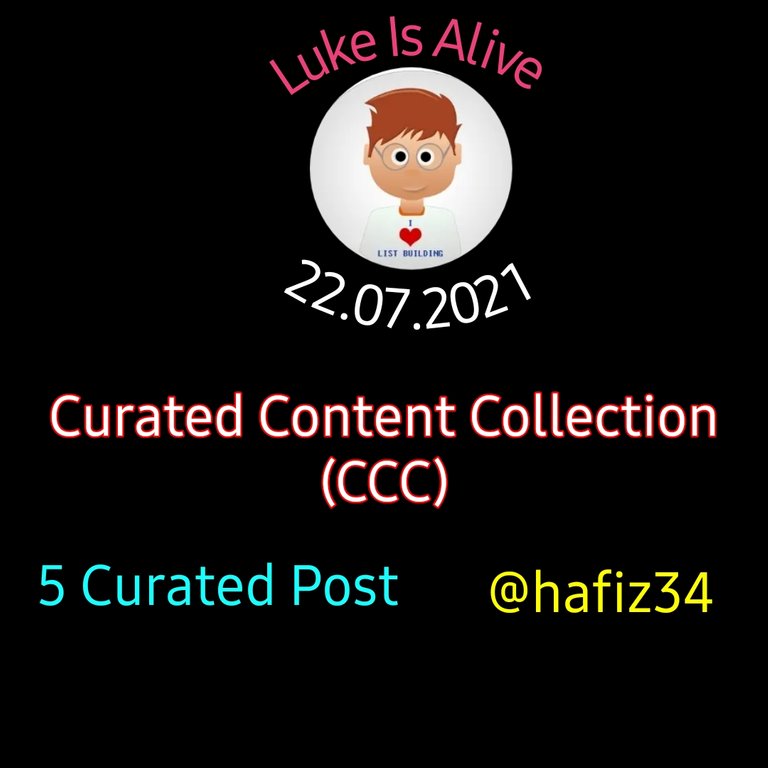 ---
https://peakd.com/hive-105809/@mk992039/luke-is-alive-21-07
@mk992039 hunted Luke and found him two times in the Pistol Packing Mama and Cup Of Traffic traffic exchange site.
---
https://peakd.com/hive-105809/@guurry123/luke-i-alive-77-chasing
@guurry123 found Luke 2 times. He also found him in the Pistol Packing Mama and Cup of Traffic, one time in each. He also powered up his SPORTS tokens.
---
https://peakd.com/hive-105809/@edgerik/binance-token-burning-luke-is-alive-97-july-21-2021
@edgerik finished the scavenger hunt,i.e. he found Luke 5 times. Two times in Pistol Packing Mama, two times in Cup of traffic and one time in Sea Life Hits. He also shared the news of burning BNB token by Binance.
---
https://peakd.com/hive-105809/@harpreetjanda/luke-is-alive-day-27-99e29afa42578
@harpreetjanda found Luke one time in Pistol Packing Mama.
---
https://peakd.com/ctp/@jimmy.adames/took-a-dive-with-a-pistol-came-up-with-a-cup-another-pistol-and-luke
@jimmy.adames finished his scavenger hunt and it was his 15th time! He is pretty active in surfing the TEs and building his email listing.
---
WeAreAlive tribe: An active and promising tribe on Hive
Do you know that we have an active community (We Are Alive Tribe) or tribe (WeAreAlive) on the Hive blockchain, and it is easy to participate? You have to just tell the world that you are alive. Follow these easy steps mentioned in the following image and/or visit here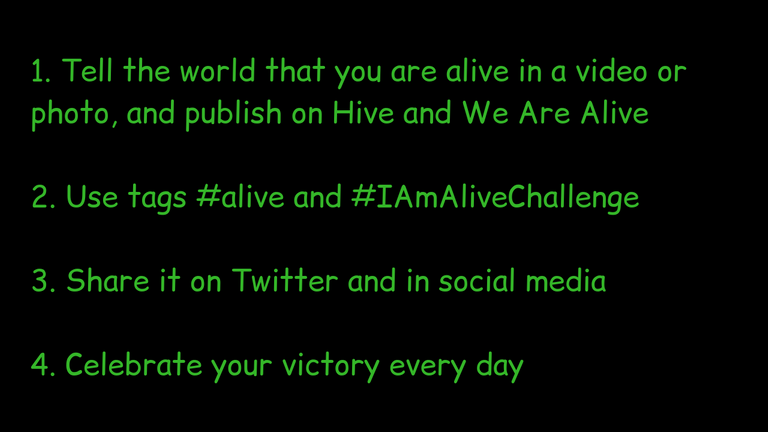 image credit goes to @flaxz
This tribe has its token known as ALIVE token. Meaning, by participating in the tribe (or community), besides $hive, you can earn ALIVE token as well in your Hive-engine (H-E) wallet. You can earn ALIVE tokens in the following ways:
As Author rewards: From your posts with #alive tag and quality & meaningful comments, upvoted by the community account and top ALIVE token holders.

As Curation reward: If you stake the ALIVE token in your H-E wallet, you can curate other members posts/comments and earn ALIVE tokens. The reward is split 50-50 between the author and curator.

By Mining ALIVEM tokens: You can buy ALIVEM tokens in the H-E and stake. This mining token will give you ALIVE tokens. In this tribe, the price and availability of the mining token are kinda different. Currently, 1000 ALIVEM is in circulation and anyone can buy with 5 hives each. For the next 1000 ALIVEM, the price will be double (10 hives) and it will keep doubling for every subsequent 1000 ALIVEM. So, if you want to buy the mining token, now is the time. About ALIVEM

By getting tips: You can get 0.1 ALIVE tokens as a tip for every meaningful comment in the community or tribe. The token holders can distribute the tips.

By taking part in the contest: The person behind the tribe/community is @flaxz. Currently, he is arranging a weekly contest where you can get ALIVE tokens if you stake your token in the H-E wallet. About the contest
What are you waiting for?
---
---