Sometimes i just wonder what's going on with this new world out there ...
Why it's so hard to make it through this jungle of this new #blockchain ...
I know ... maybe the entire world is charged with so many different feelings, anxiety, depression ... especially now, when ...
Another Christmas became a Spirit of Past ... like in the story of Charles Dickens ...
Some of you will have new plans in the next year, some will aspire to new achievements inside a Matrix where everything is just an illusion ... but that's fine ... #lego #art will remain a form of expression for every artist ...
This Christmas, i've thought that even my #starwars fellows, would suit very well to my Winterish background created for some of my photos ...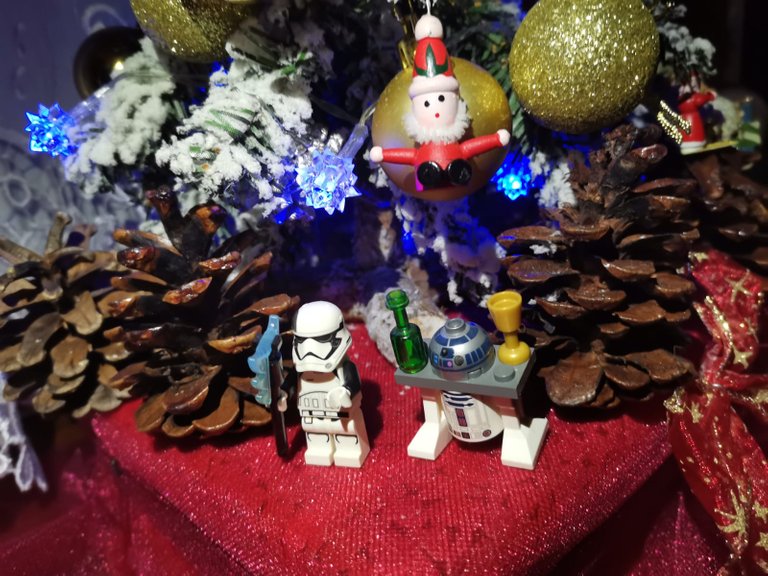 I guess these two characters, are representing very well the times we are passing through ... especially through their masks protocol ...
My fellow Storm Trooper and R2D2 were perfect for my winterish environment created ...
I think that even Teedo would suit very well to this spectrum that i've created through these simple natural pine cones and some simple Christmas decorations :)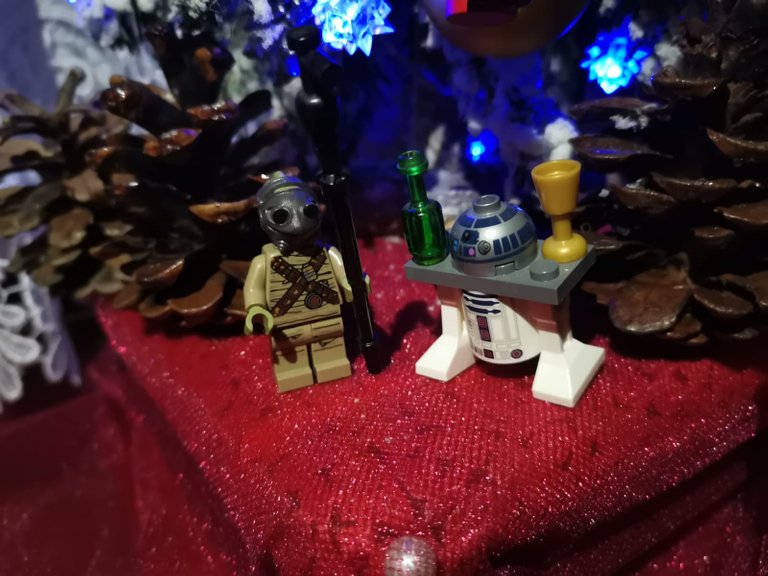 Definitely, this year, like no others, so many from you, people, have got the chance to reflect about what's important inside your lives within this Matrix :) while you were spending lot of time with your Family ...
Therefore, as a wish for the next year, i guess a #photo like the one i've took here, would say the entire millions of words that someone would like to wish everyone for 2021!!!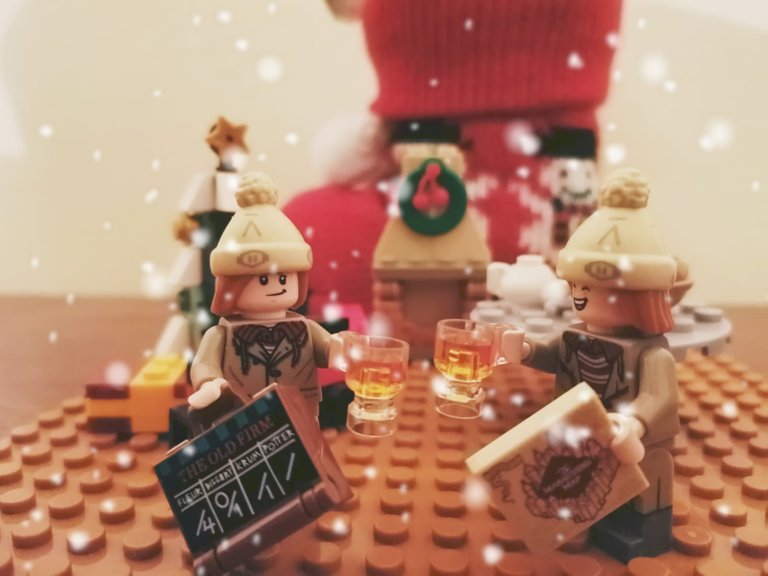 There was no way to have futuristic celebration for Winter Holiday Season, without having my buddy Jedi Yoda with us, to wish some magic phrases filled with wisdom ...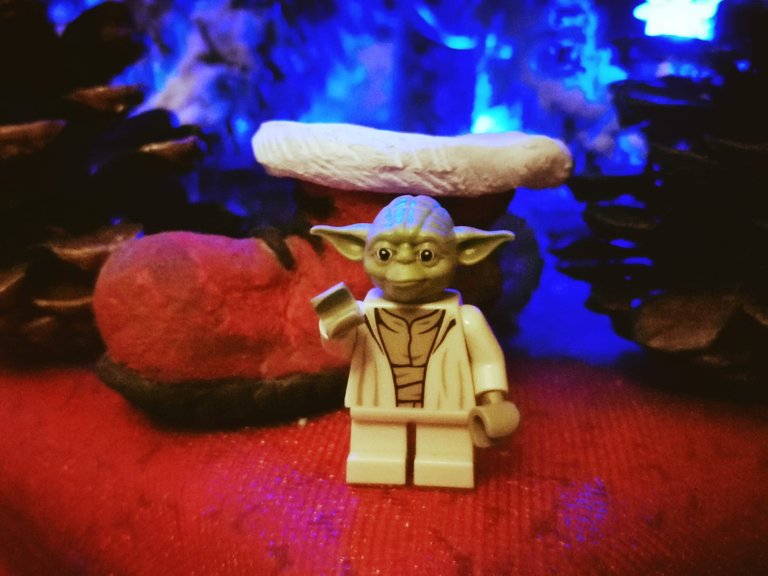 Now, stepping forward ... in matter of another way of expressing the eternal creativity within our souls and minds ...
Today's menu in matter of clay sculpting was related to Frozen episode.
And, one of the most famous characters is Olaf ...
I guess everyone loved this character and his funny moments.
It took a while to dry the clay and after to paint it, but i've thought that with Winterish' environment, this sculpture would look like from the Winter Wonderland.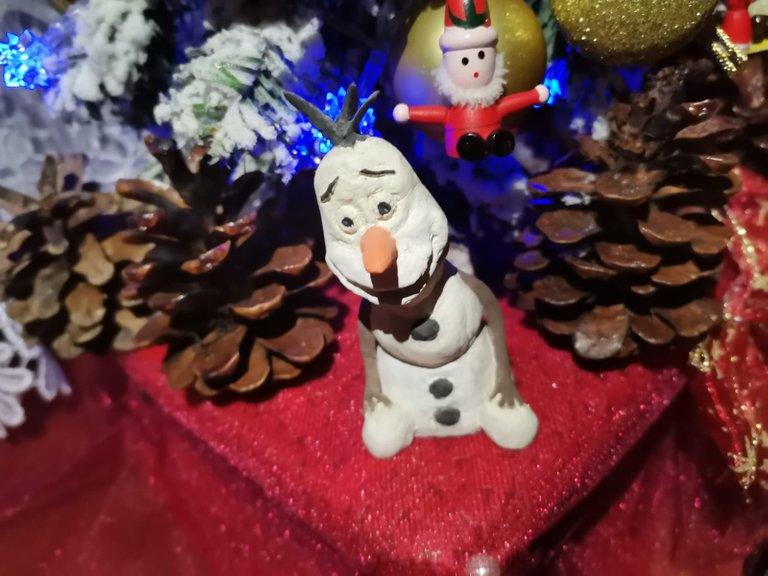 Another creation took place as well, and the magic Mushroom Christmas Elf came to life ...
This process took a while to sculpt in clay my fantastic Mushroom Christmas Elf ...
As we all know the process of sculpting takes some time, especially for the drying period of time, and then the painting process ...
I think, it came out in an unique format and i do hope you'll enjoy my #artwork ...
Here's a photo with my Mushroom Christmas Elf ...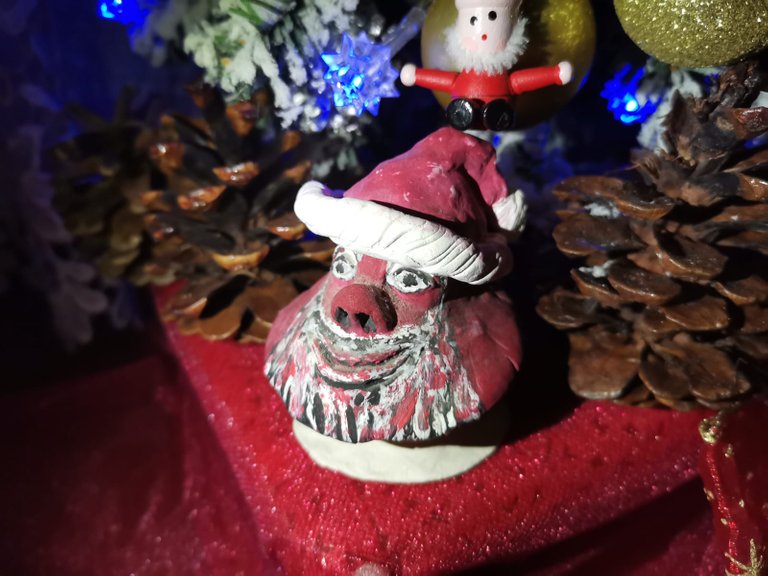 Maybe for some, the sculpting in caly it's not so much fun, but for me it is :)
I think an #artwork from clay can very easily to become an #NFT especially if from the next month this protocol will be available here on @nerday.com platform ...
Let's how this will function and if it will be much practical and easier than #wax or #rarible platforms.
Ciao a tutti people and i do hope you'll enjoy my new sculpted creation on clay ...
Meanwhile, enjoy my recent #NFT sketch that somehow started to become like my artistic signature :)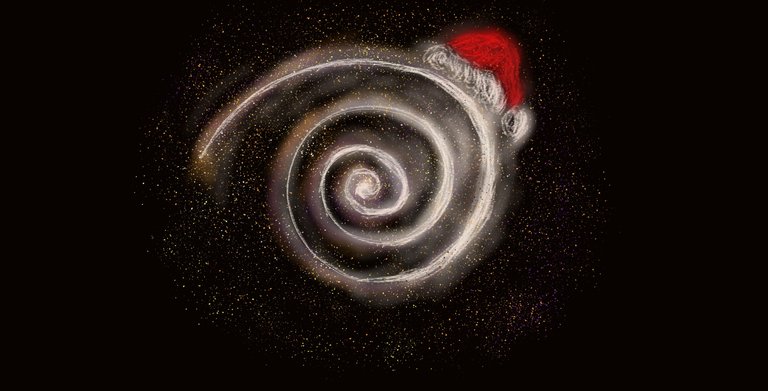 May the Force be with us in the New Year that knocks at the door of our Matrix ...
HoHoHo!