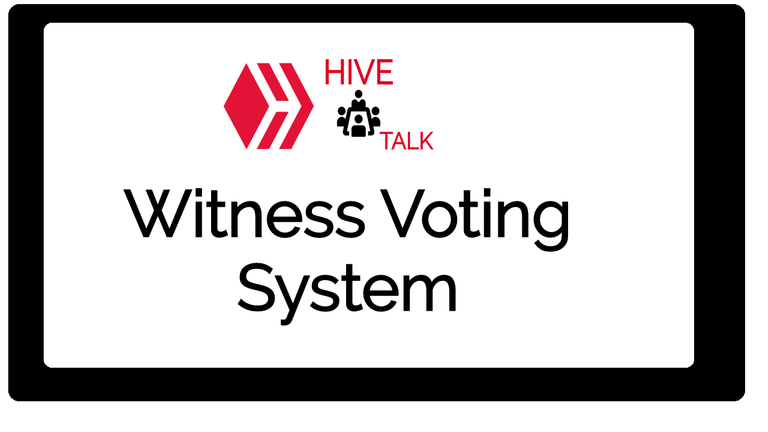 Campaign for Ideas on Witness Voting
I'd like to propose an idea that was inspired from @deathwing's post about Witness Voting...
It seems to me that we should come up with the best version of this in a democratic way... so here is one suggestion on how we may achieve that...
Campaign Method
I think we should use 1k Hive from the DHF to source ideas for the best voting method for witnesses. This period would last maybe a month and we use a specific tag e.g. "NewVotingMethod" for anyone who wants to participate in drafting up their own idea.
The top 20 witnesses would vote on which idea is the best and award the 1k Hive to the winner.
I don't think one idea will win, but there should be a winner. I think there would ultimately be a blend of the ideas. But post contest, there would be a call between the devs/witnesses to draft up the best version.
Upon creating the final draft best version this would essentially become a proposal. However, unlike our current proposals this is a proposal without a known person to create it. We would draft up the proposal and then come up with a reasonable amount to pay for a developer to make it.
For instance:
Upon final draft of the idea/proposal - We say it costs 20k HBD to compensate a dev to make it. If we don't get any takers we up the amount to 30k HBD, after another week we up the amount until we get a bite.
This specific proposal though would be unlike our current proposals seen in another way, in terms of audit. Because this idea was directly sourced by the community's input we would want constant updates in terms of progress being made, so that by the time HF25 is ready, the code is bulletproof.
This is actually how Uber Freight covers loads for shippers. When you need to hire a carrier to ship from point a to point b, you bid it out the opportunity that's needed until you get someone to accept. It's how we can ensure we pay a fair price and this could incentive new developers to action.
My Half Baked Idea
This is just an example, but I think the idea is outlined... I won't pretend I can think of the best version of how this should work... but here is my suggestion...
We would have voting cycles every year. Voting for witnesses are all synced and everyone will know when to campaign. I don't like the idea of your vote lasting 12 months because then voting would be staggered and there would be constant campaigning for votes.
Vote campaigning would be fair for all current witnesses and would incentive them to recruit support to hold their spot, maybe even form into teams. Which I think is also good since there are a limited number of witness positions. The stronger the team the stronger the campaign.
This would be fun and promote Hive too. New talent would see it as an opportunity and become a stakeholder of Hive. Hive witnesses would also give up some of their share to the team so it could lead to more vested stakeholders.
Call to Action
If anyone thinks this is a good idea, please do cross post or tweet. I don't think this is sharing dirty laundry on twitter, because I think it's important that we are constantly thinking of ways to enhance the value Hive brings to DPOS and leverage the community we have.